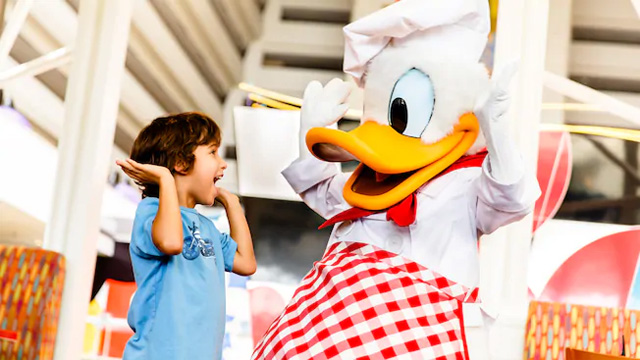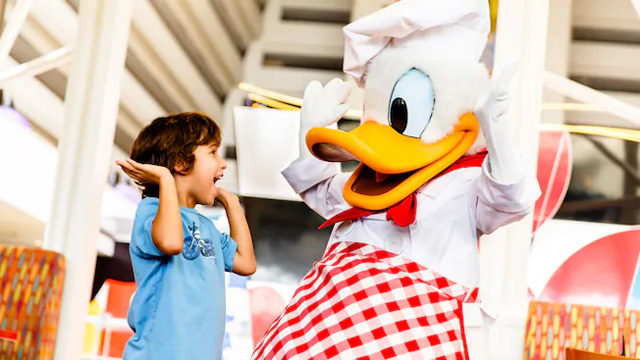 The character meal experience could be much different once the Disney Parks reopen. We've got some ideas of what they could look like in the future. Find the poll in the link to answer: would you do a social distancing character meal?
Face masks. Virtual queues. Limited capacity. There is so much talk (all rumors, for the most part) of what the park experience could be like once they finally reopen.
One such experience that could also be changed is character meals.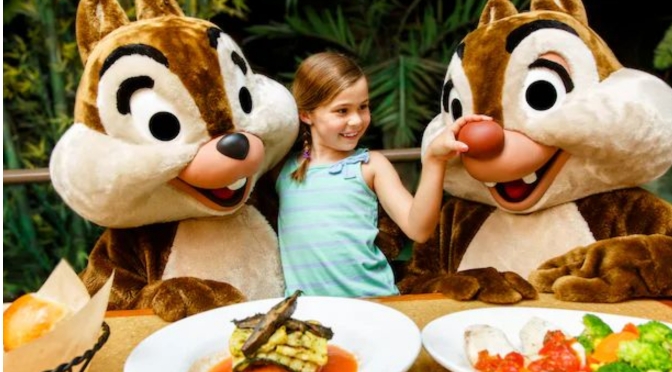 What is a Character Meal?
A character meal combines a meal and a character meet and greet into one. For many families, it is an excellent way to take a break while still keeping kids occupied. There are dozens of character meals all over the Disney World Resorts, from Garden Grill and Cinderella's Royal Table in the parks to 1900 Park Fare and Chef Mickey's at the resorts.
Depending on which meal you go for, you could get a different set of characters. For example, 1900 Park Fare breakfast offers meet and greets with Alice and the Mad Hatter while dinner features Cinderella and her family.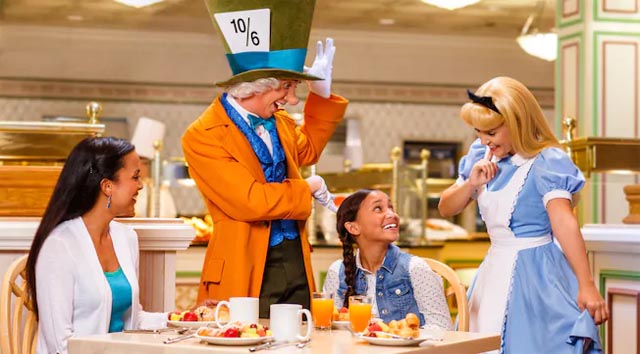 These are usually a set price and may either be a buffet, all you care to enjoy family style, or a plated meal. They can be rather expensive, but many do not mind paying the price for the experience.
How Could They be Different in the Future?
Please note, anything discussed in this article has not come from Disney. It's solely my opinion and the ideas all of the KtP writers were throwing around when we discussed it.
Hong Kong Disneyland is currently hosting character dining before the parks open. The characters are not coming to each table though. Instead, they stand 6 feet away from each table, and guests can take photos of them posing.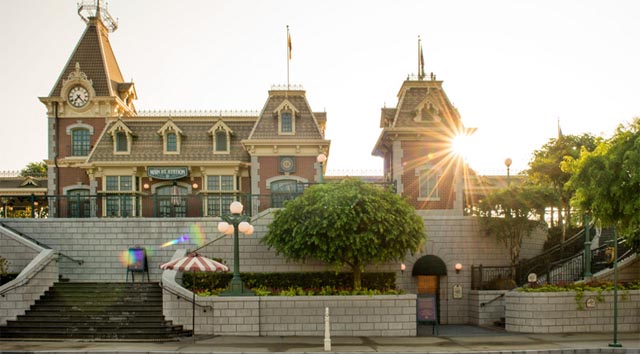 Check out the official statement from Hong Kong Disneyland:
From April 30 to May 3, 2020, the Enchanted Garden Restaurant at the Hong Kong Disneyland Hotel will offer "all you can eat" lunch and dinner. Guests will be able to enjoy lunch from 12:00 PM to 4:00 PM or dinner from 6:00 PM to 10:00 PM.
Escape from reality, walk under an ornate wrought-iron archway and proceed through a trellised hallway flourished with magical vines and flowers. Arrive in a lovely Victorian setting and enjoy a cornucopia of delicious dishes, Asian and Western classics (e.g. Seafood on Ice, Cold Appetizers & Salads, Assorted Sashimi, International Cuisine, Chinese Flavors, Asian Specialties, Kid's Meals and Desserts).
What's more, enjoy special appearances by our popular Disney Characters from time to time and snap some photos of them from your table to capture the happy moment.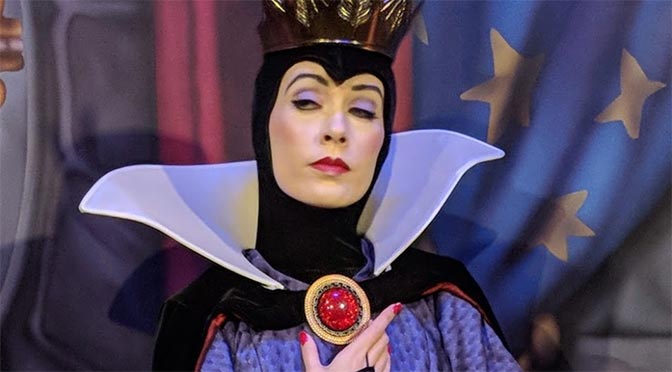 Other Possible Modifications
While procedures in Asia will differ from what is done in the states, it does make you wonder what the experience could be like. Characters could not come to the table at all, especially face characters.
Fur characters may still come to the table as normal. However, I have thought about this and the risk of transferring germs from one family to another is still to high (especially if there is hugging, high-fiving, etc happening).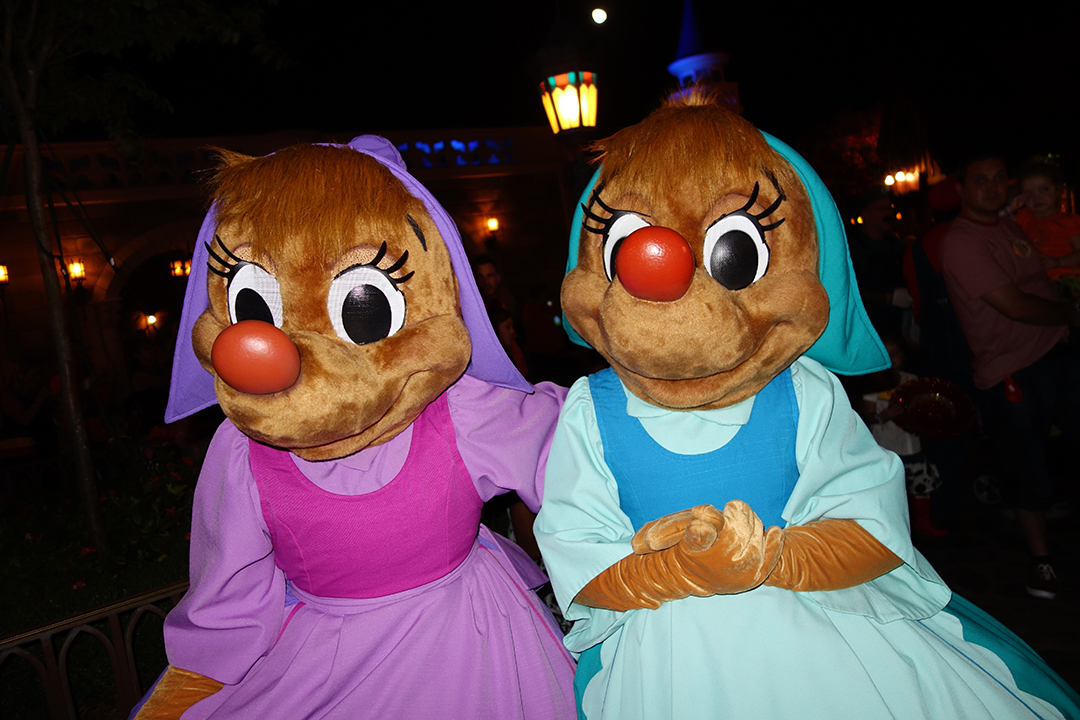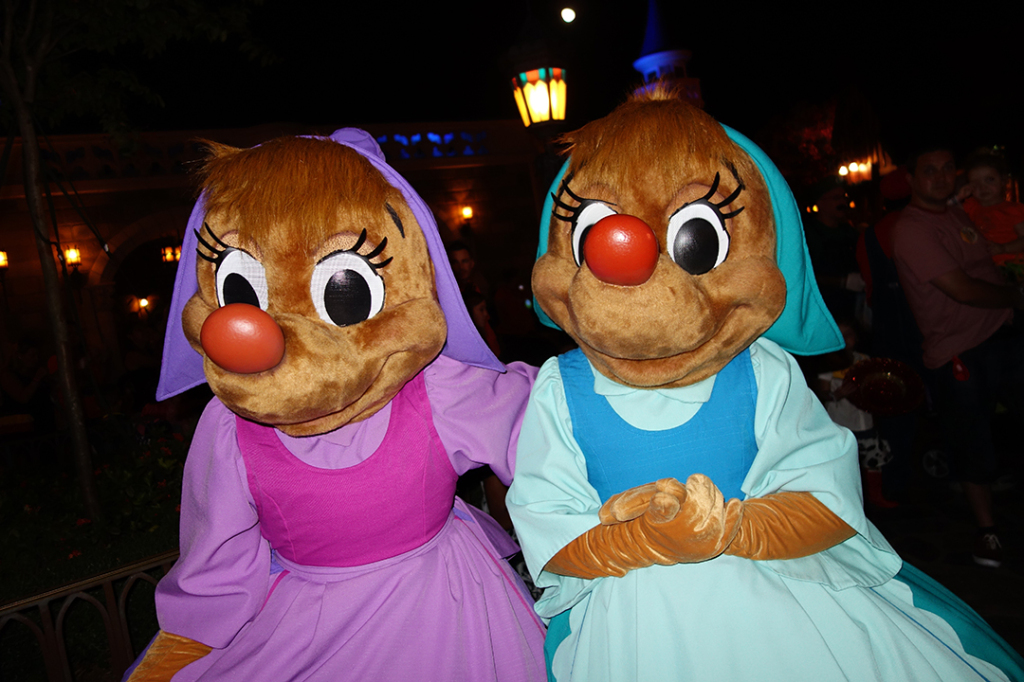 One way to entice guests to make reservations would be to possibly introduce rare characters instead of the usual ones that meet for meals. Think Suzy, Perla, Jaq, and Gus at 1900 instead of Cinderella and Prince Charming, or in addition to Cinderella and Prince Charming.
Instead of buffets where guests could choose how much they wanted and what they wanted, it's possible family-style dishes would be brought to each table. This is already done at 'Ohana breakfast and Liberty Tree Tavern, among other restaurants. It would limit the amount of interaction between guests.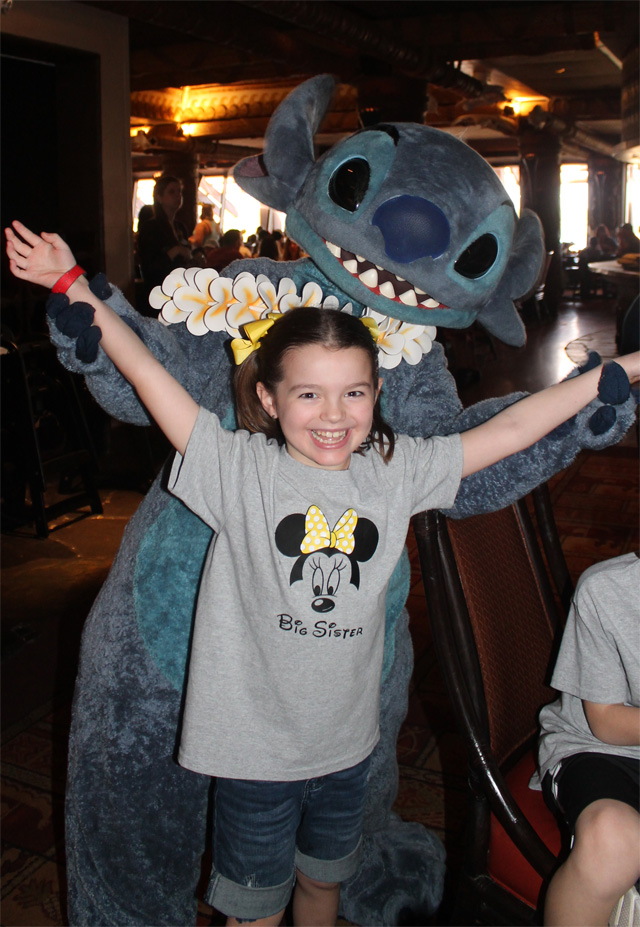 So, would you do a social distancing character meal?
So I'd like to ask you, would you do a social distancing character meal? Would you still go if rare characters would offered? Or would you not bother at all? Answer below: we would love to hear from you!
As for me, they would have to offer some really rare characters or other cool incentives for me to book a character meal.
Have other ideas? Let us know your thoughts over on Facebook!