Marvel fans are going to have to wait a bit longer to experience Avengers Campus at Disney California Adventure Park. Here's what we've learned…
Last month a fellow KtP writer shared here that beginning July 18, 2020, guests visiting Disney California Adventure Park would open on July 18, 2020. Now, it looks we'll have a little longer for the opportunity to meet Avengers and experience the Avengers Campus.
According to Disney Parks Blog, the campus will be home to a variety of new experiences giving guests the chance to feel the power, adventure, and exhilaration of teaming up with some of their favorite Super Heroes.
The Worldwide Engineering Brigade
The Worldwide Engineering Brigade, or "WEB" – which will showcase the new Spider-Man attraction where guests can sling webs alongside Spider-Man himself. Read more details on the new Spider-Man Web Slinger, where you'll battle spider-bots, and even be given the chance to build a spider-bot.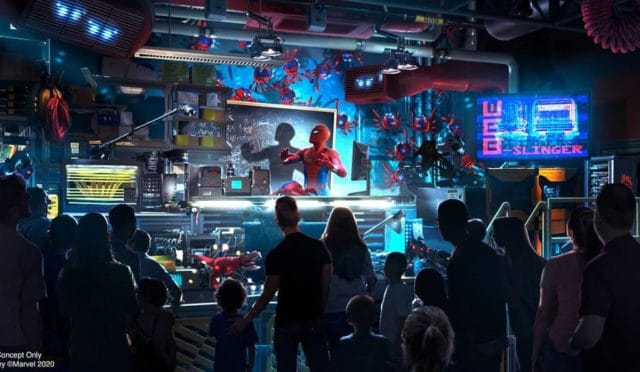 Pym Test Kitchen
Pym Test Kitchen is all-new eatery, where Pym Technologies Researchers are using Ant-Man and the Wasp's growing and shrinking technology to create super-sized and "shrunken" foods. Read about the new menu that was previously announced.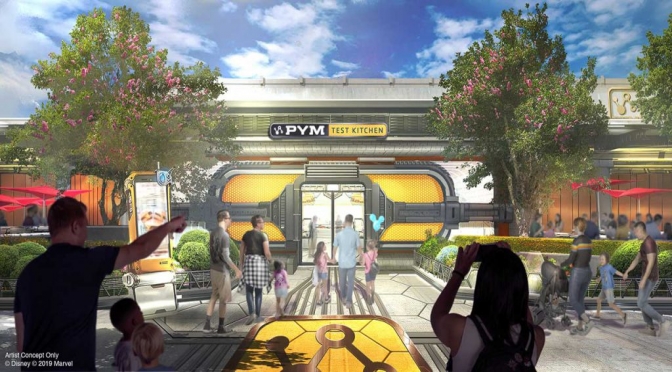 Heroic encounters
Throughout the campus, guests can team up with some of their favorite Super Heroes including Spider-Man, Black Widow, Doctor Strange, the Guardians of the Galaxy, Black Panther and the Dora Milaje, Thor and Loki, Iron Man and for the first time, Ant-Man and The Wasp. We previously shared details here about the characters that will be at the Avengers Campus here.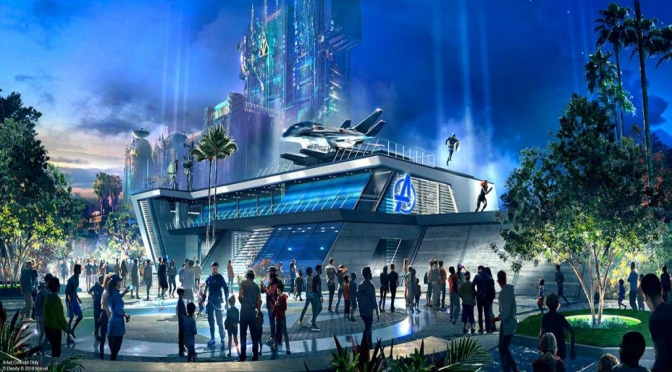 Opening Delay
We reported that construction halted in every Disney Park, it's no surprise that this project has been delayed. Earlier today, Disneyland.com still showed the July 18, 2020 opening day.
However, as you can see from the screenshot below, that has since changed to "coming soon." In other words, no one really knows when construction will resume on this, and other Disney projects around the world.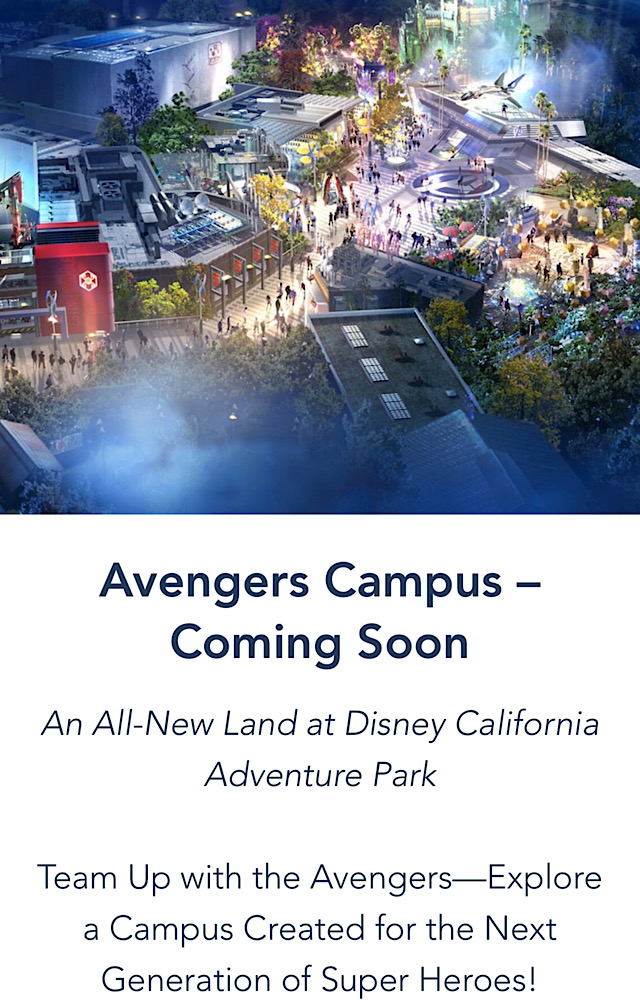 Stay Tuned
Please stay tuned for additional details, and share your thoughts on the KtP's Facebook Page and our KtP crew! Feel free to share this information also by clicking the large blue Facebook button below.
-Susan