Hallmark has featured many great Disney characters and beloved Disney Park attractions in the past, and this year they are introducing the newest Disney attraction ornament inspired by The Haunted Mansion.
Haunted Mansion at Christmas
Disneyland hosts a great view of the Haunted Mansion all decked out in Christmas decorations. Jack Skellington comes to add his holiday decorations to this great attractions. Foolish mortals enter into a haunted ride that combines both the whimsy of the "Nightmare Before Christmas" with the ghoulish delight of the Haunted Mansion.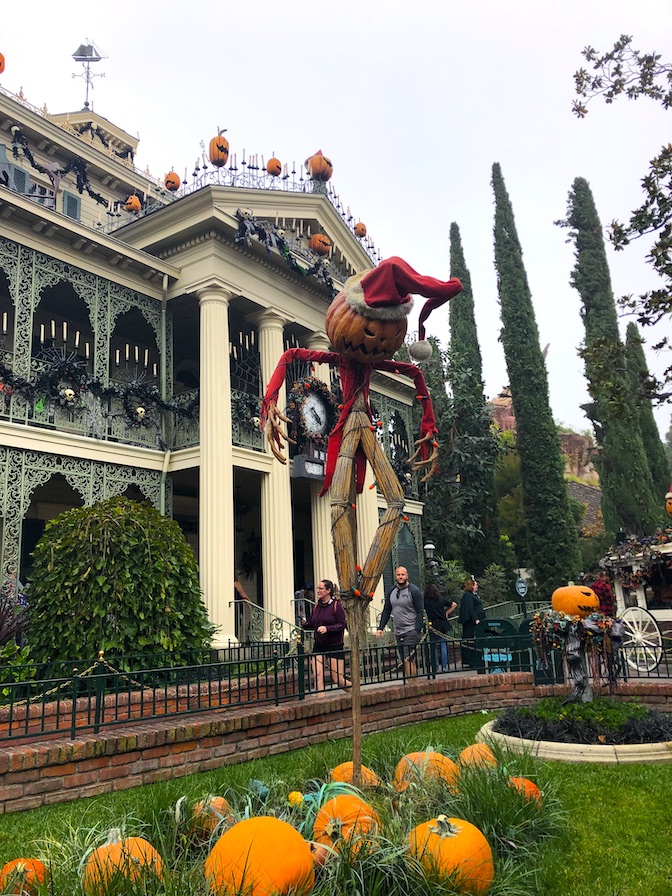 Unfortunately, Walt Disney World does not offer this "Nightmare Before Christmas" overly at their Haunted Mansion attraction, but you could create your own "Nightmare Before Christmas" decor in your own home to celebrate both Halloween and Christmas.
Bring Home Hitchhiking Ghosts
After returning from your tour of the Haunted Mansion you are warned by a Cast Member to, "Beware of hitchhiking ghosts! They have selected you to fill our quota and they'll haunt you until you return! Now I will raise the safety bar and a ghost will follow you home."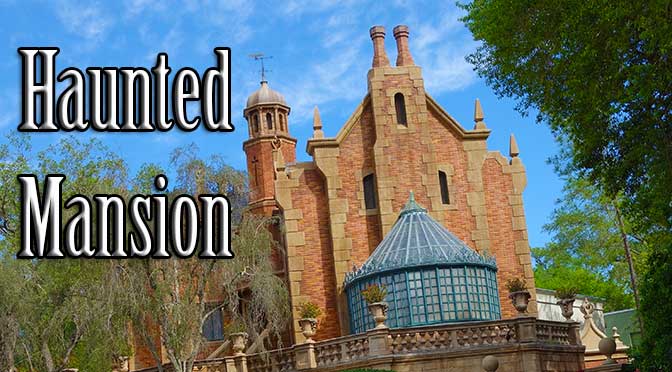 Now, you will be able to display your own hitchhiking ghosts. Hallmark is offering this limited edition ornament to bring one of your favorite attractions home.
Available Soon
This limited edition ornament is $39.99 and it will be available for purchase on July 11, 2020. Ezra Beane, Professor Phineas Plump, and Gus are ready to be the dead center of attention of your Halloween and Christmas decorations this year.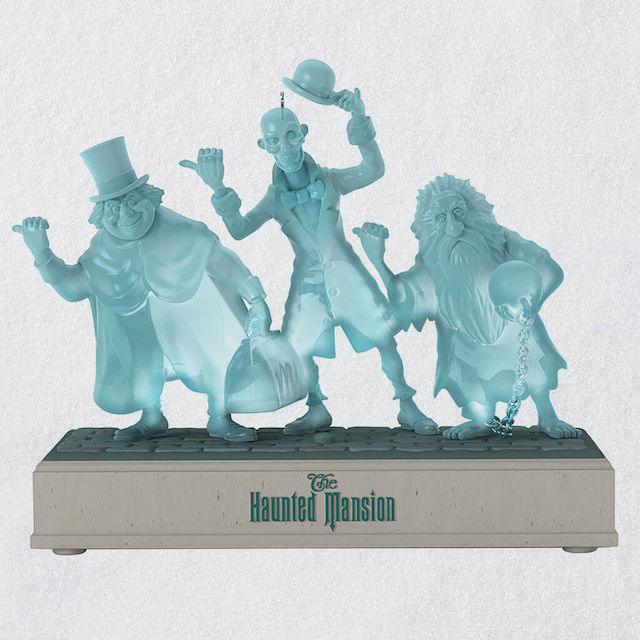 This ornament also looks amazing from the back as well. I love Hallmark ornaments because they pay such close attention to event the smallest details of the their ornaments.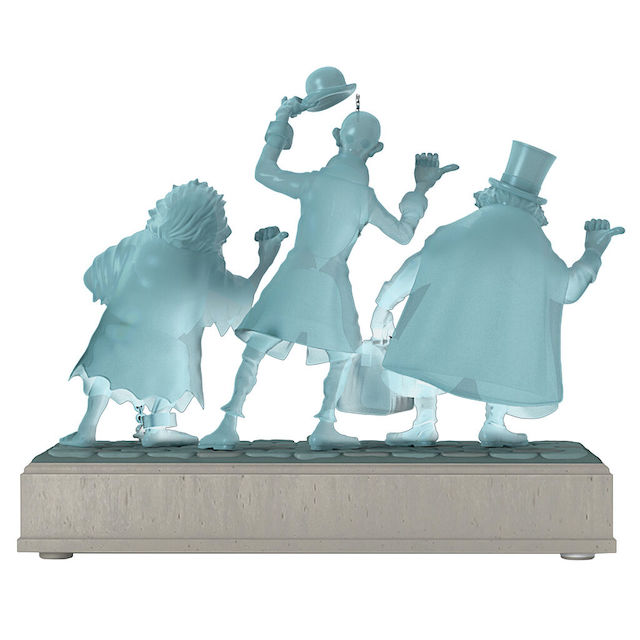 But Wait There Is More
Not only does this ornament look great, but it also lights up and plays a scene from the attraction:
"When hinges creek in door-less chambers, and strange and frightening sounds echo through the halls. Whenever candlelights flicker where the air is deathly still- that is the time when ghosts are present, practicing their terror with ghoulish delight!"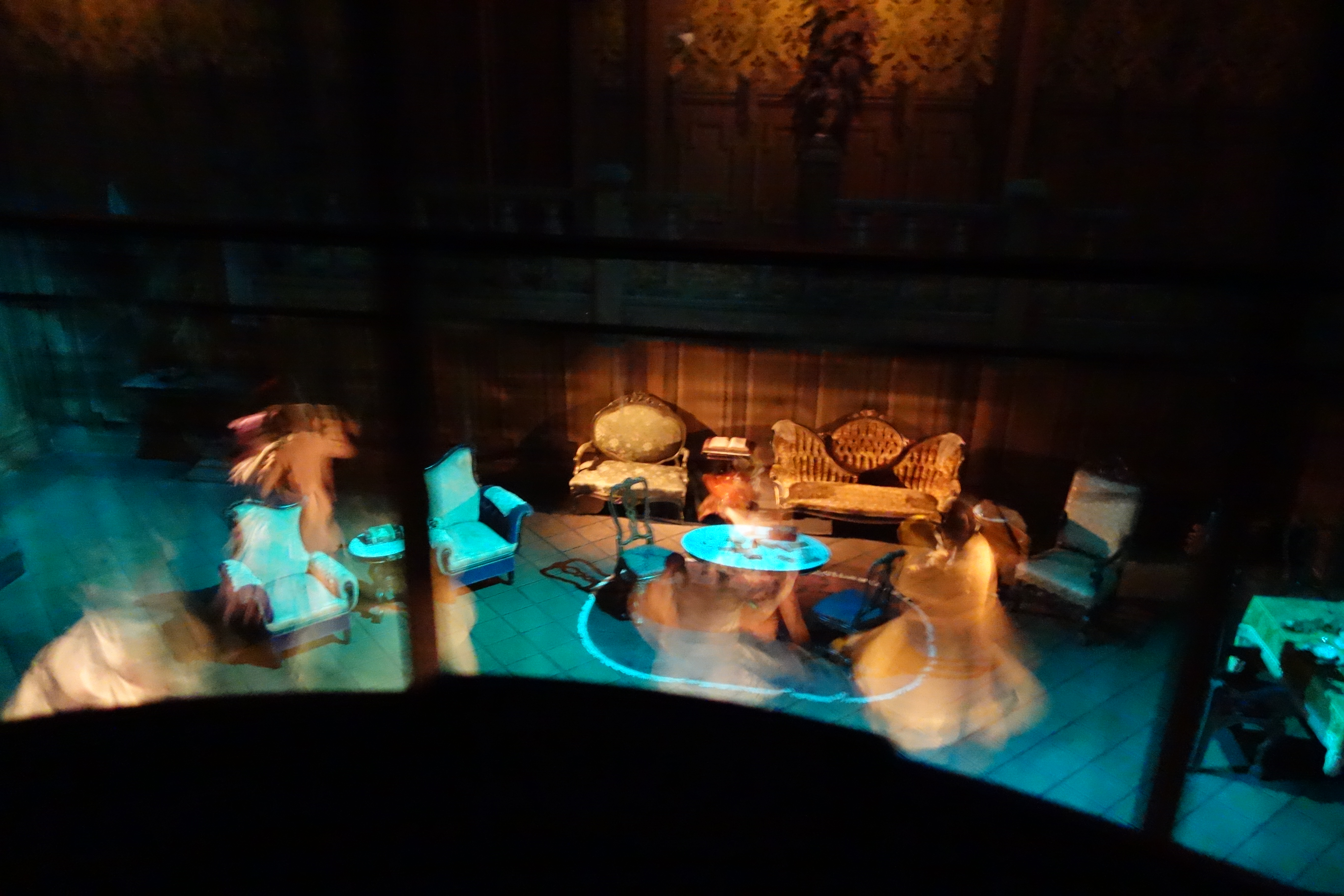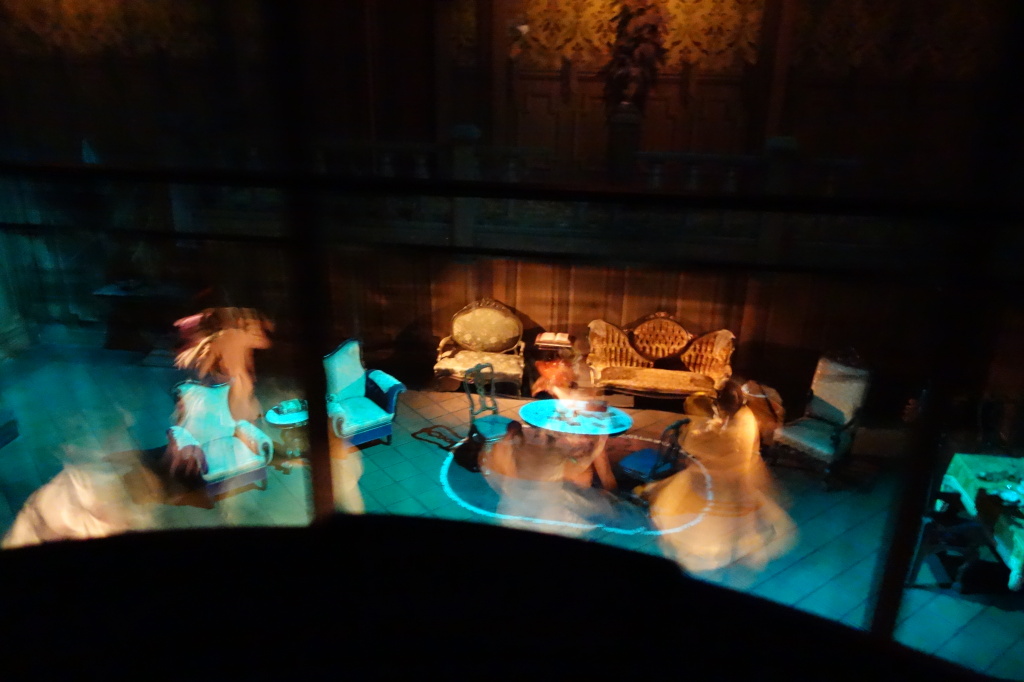 Magic Light and Sound Christmas tree ornament. Press the button on the ornament to see the scene illuminate and hear music from "The Haunted Mansion." Requires three (3) LR44 batteries, included.
Artist crafted by Ken Crow, this Keepsake Ornament comes pre-packaged in a box for easy gift giving, preservation and storage. Dated 2020 in copyright.
On ornament: The Haunted Mansion.
Plastic Christmas tree ornament is lead-free and measures 5.5″ W x 4.5″ H x 2″ D.
The ornament then plays the music from the "Grim Grinning Ghosts" song to bring a bit of ghoulish delight to your home for both Halloween and Christmas.
Will you be adding this new ornament to your Christmas collection? We would love to see pictures of how you memories from Disney into your Halloween and Christmas decorations. Please share them on our KtP Planning Page and on our Facebook Page.