Ever wanted to live like Walt Disney? Well, now you can! Walt's former home in Palm Springs, California is now for sale so come take a look at this little slice of Disney heaven in the desert.
The 4 bedroom 4 bathroom ranch home was built in 1962 for Walt Disney. It was known as Walt's "Technicolor Dream House." The home stayed in the family until 2015 and is currently offered for $1,095,000.
It's located in the desirable Indian Canyons neighborhood on a quarter of an acre with sweeping golf course and mountain views.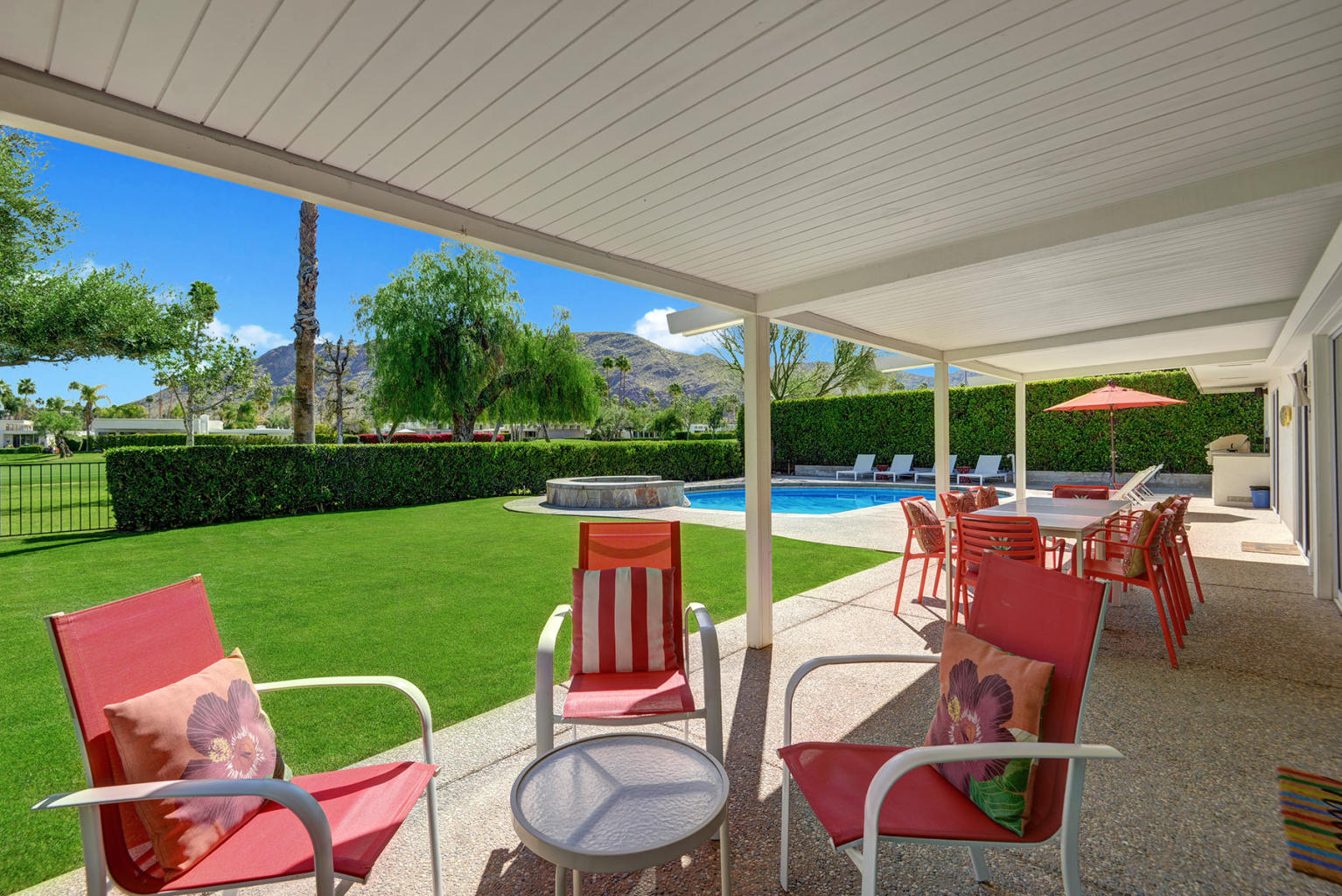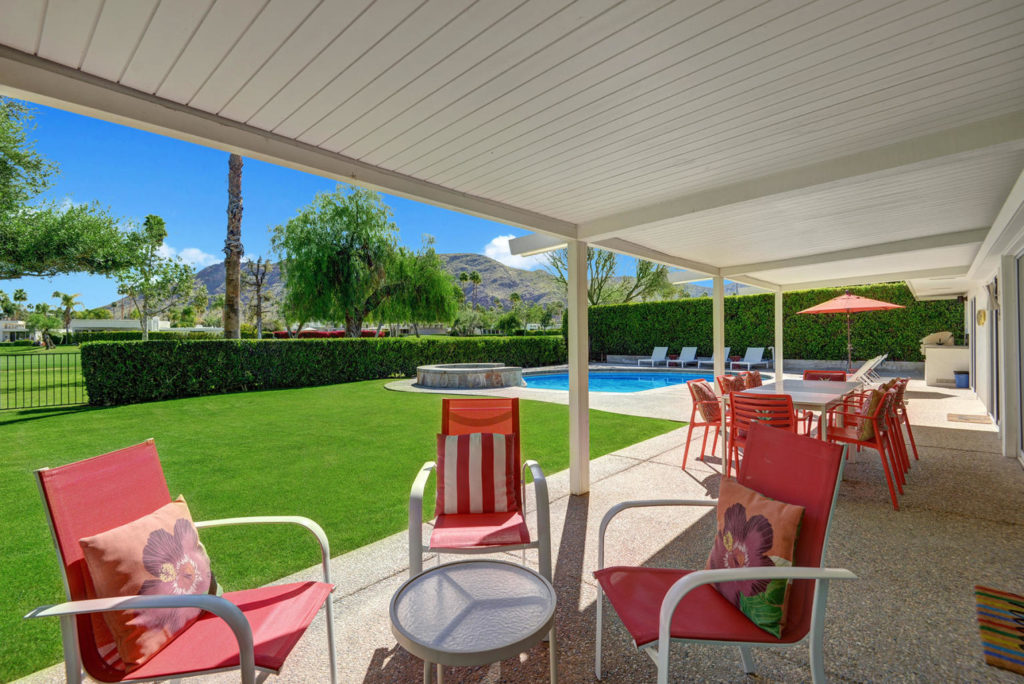 I love the retro vibe and pops of color in this house. It feels like a time capsule of a 1960s Southern California home complete with palm trees.
Walt built the home around the time the black-and-white series Walt Disney Presents transitioned into color and became Walt Disney's Wonderful World of Color.
This might explain the bold use of color in the home which also transitions into the outside where you will find a vibrant green lawn, sparkling blue water in the swimming pool and spa, and a clear blue sky over the mountains.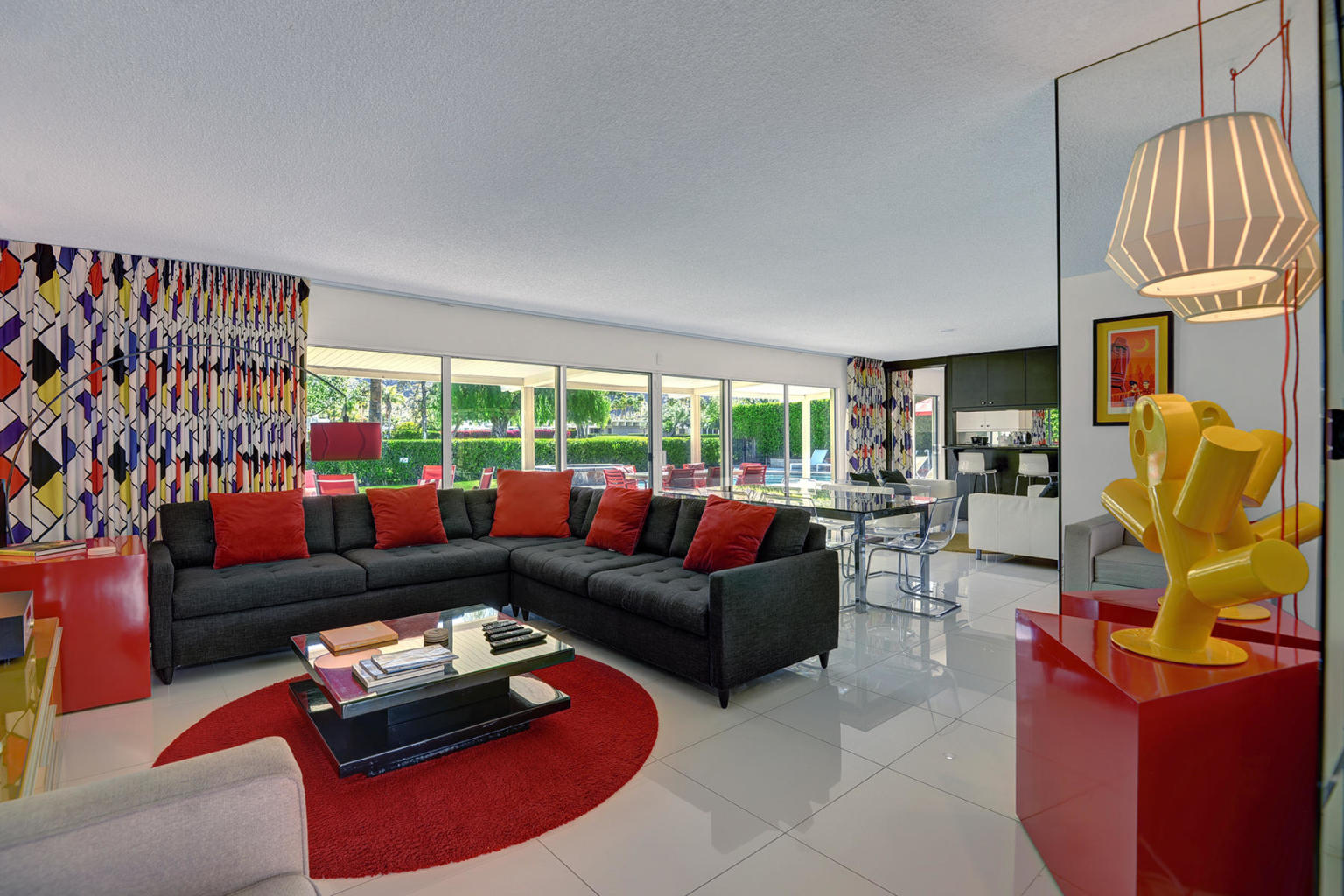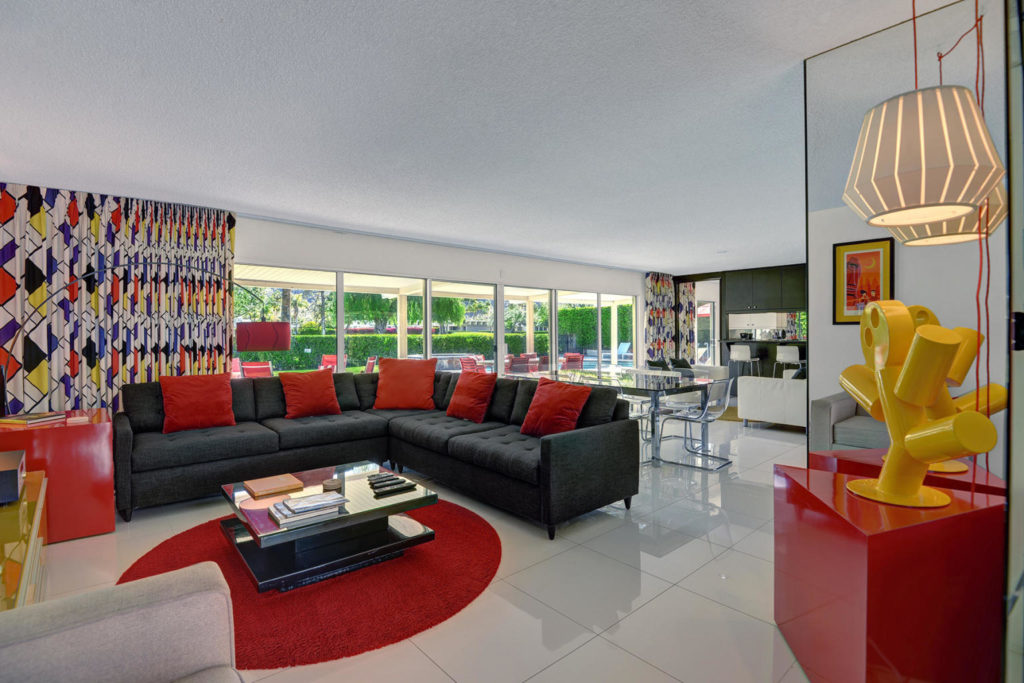 I love how the current owners of the house have kept the decor in keeping with the time period and "technicolor" vibe. The reflective white floor tiles and pop art style curtains seem like they could have been original to the house.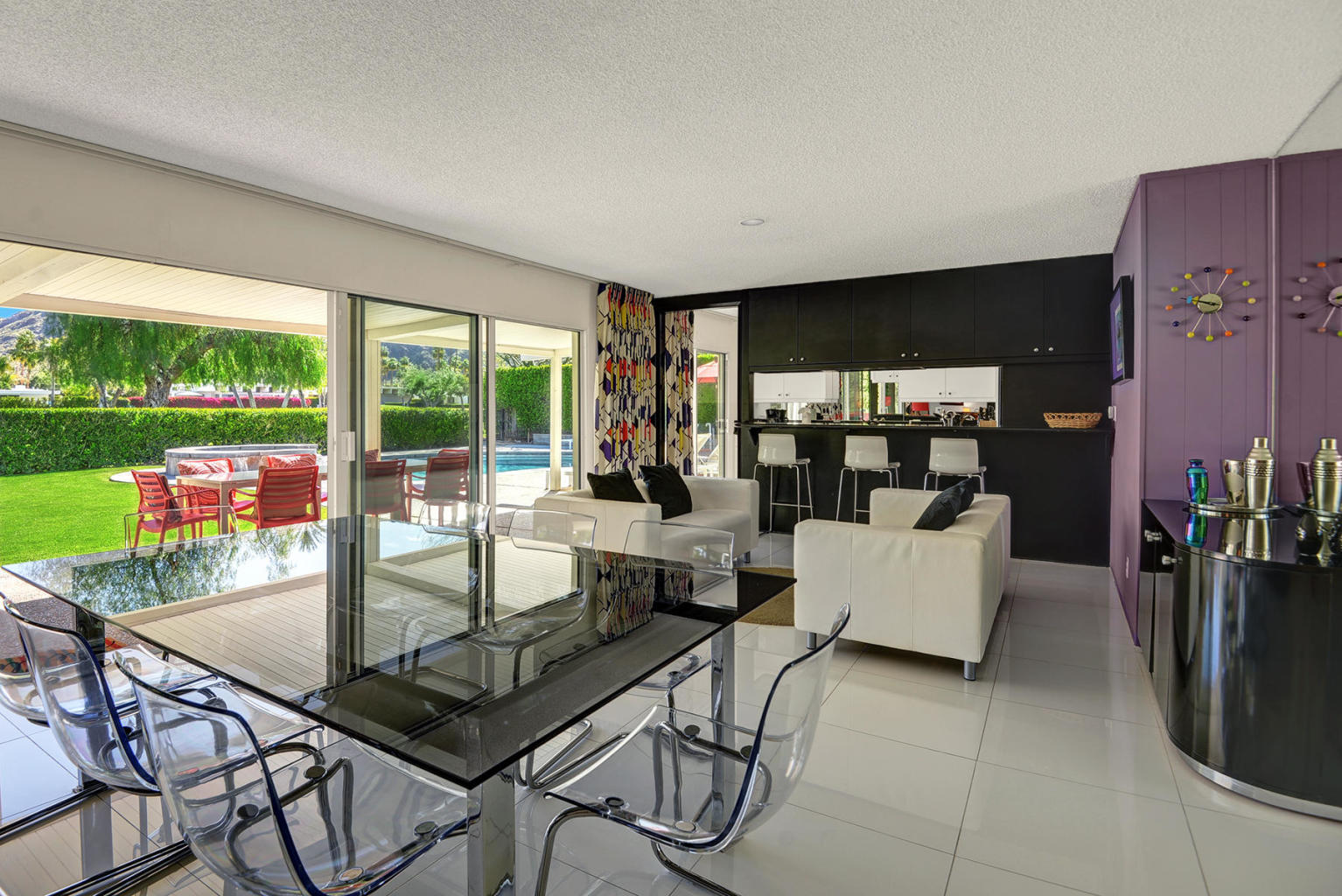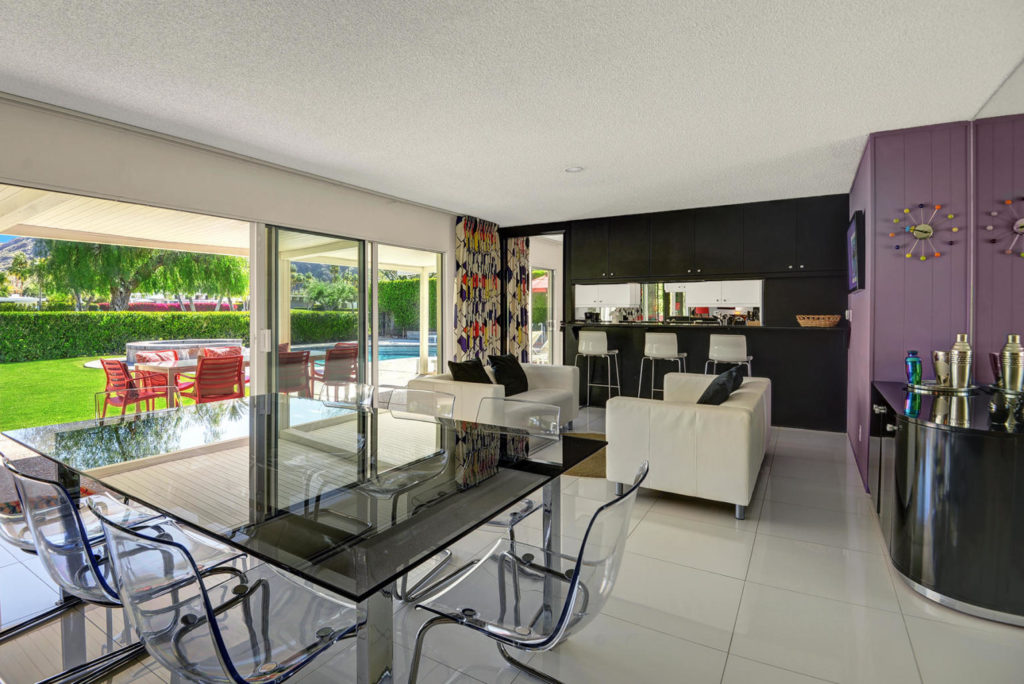 The main living area is very open with large glass sliding doors that open out onto the patio with views of the swimming pool and mountains.
It would make a wonderful home for entertaining!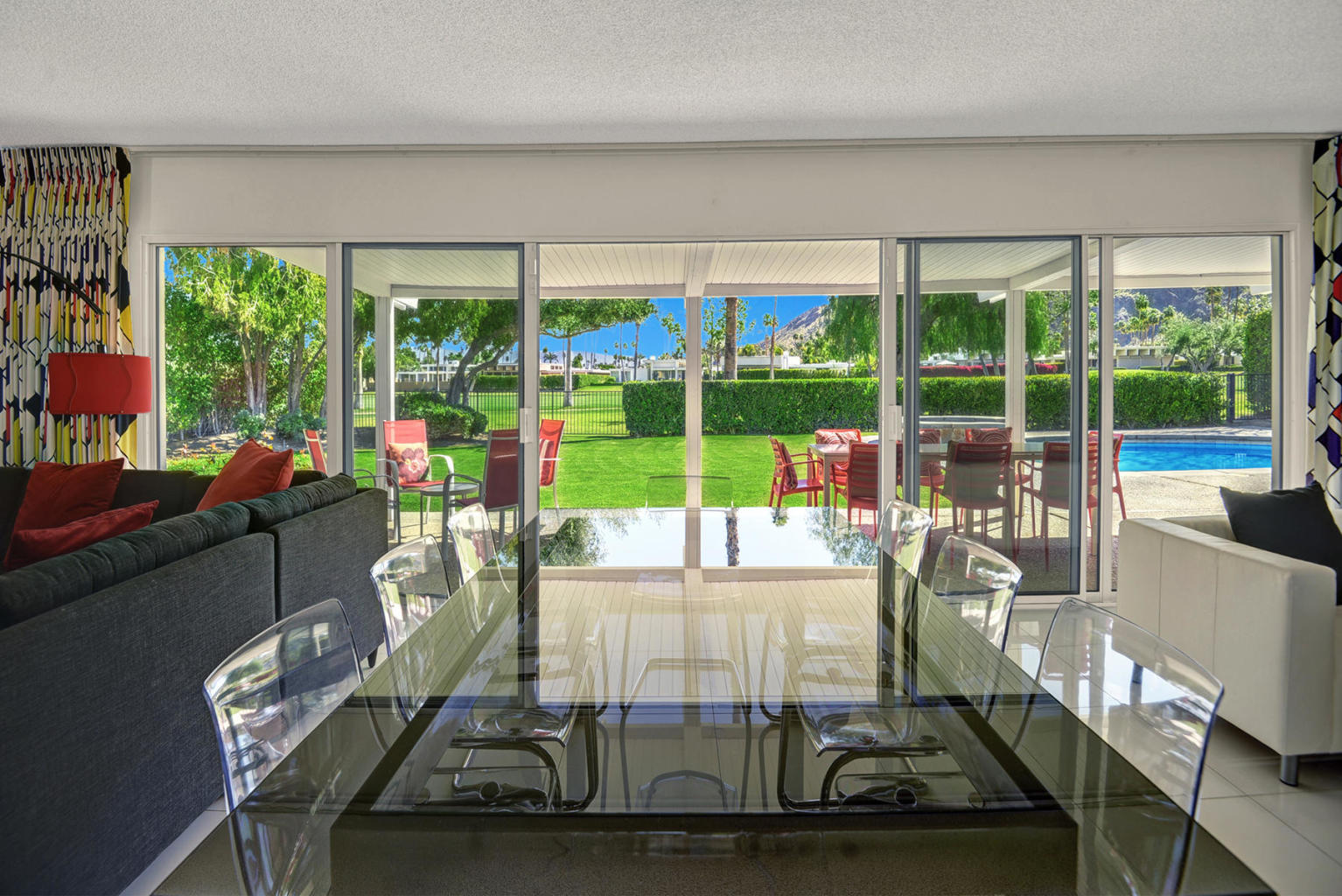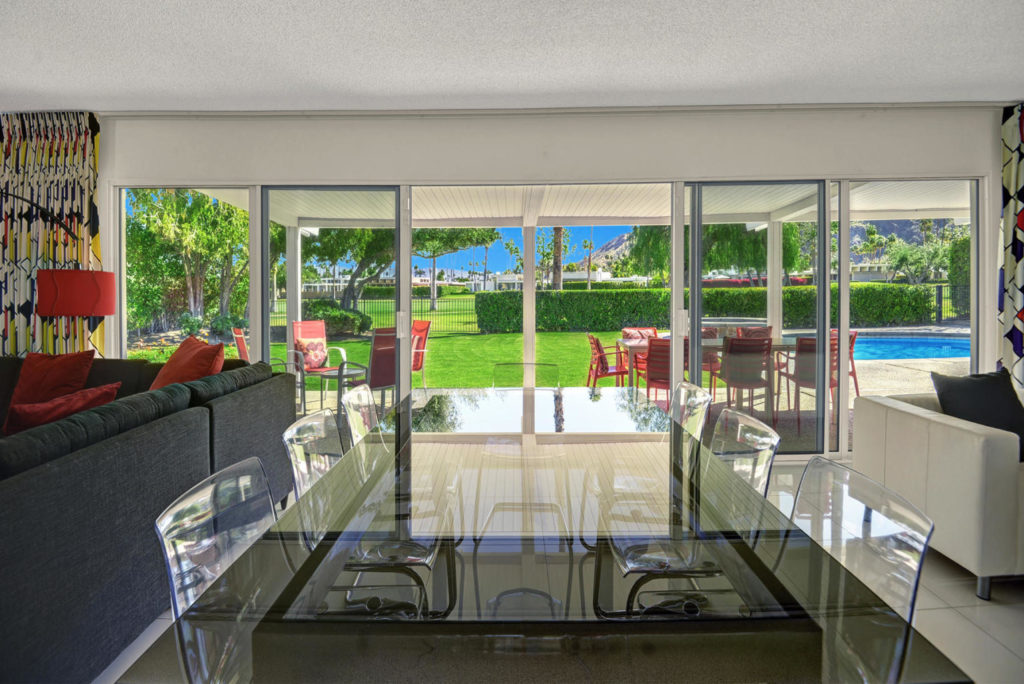 The black and white kitchen feels retro but also sleek and modern at the same time.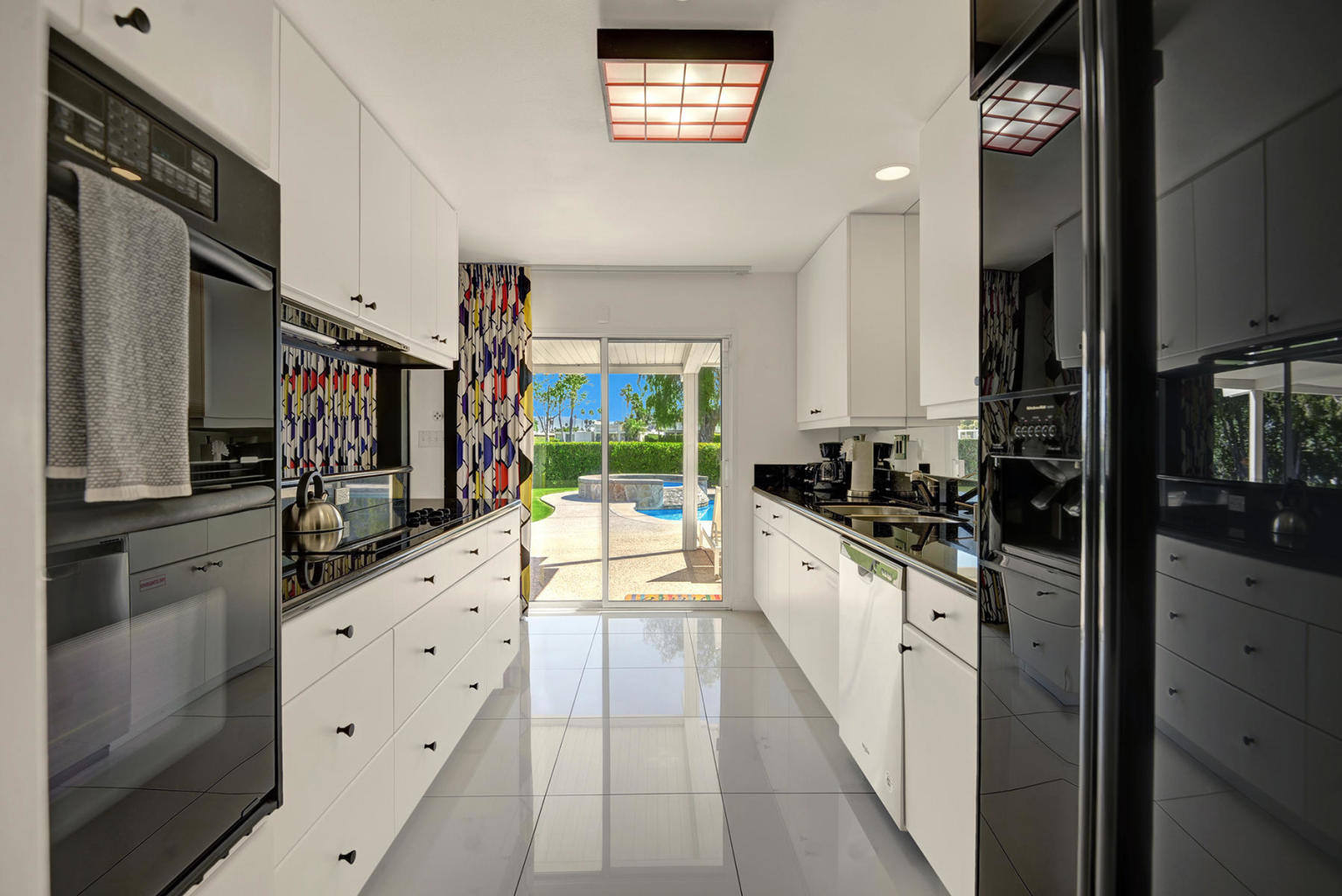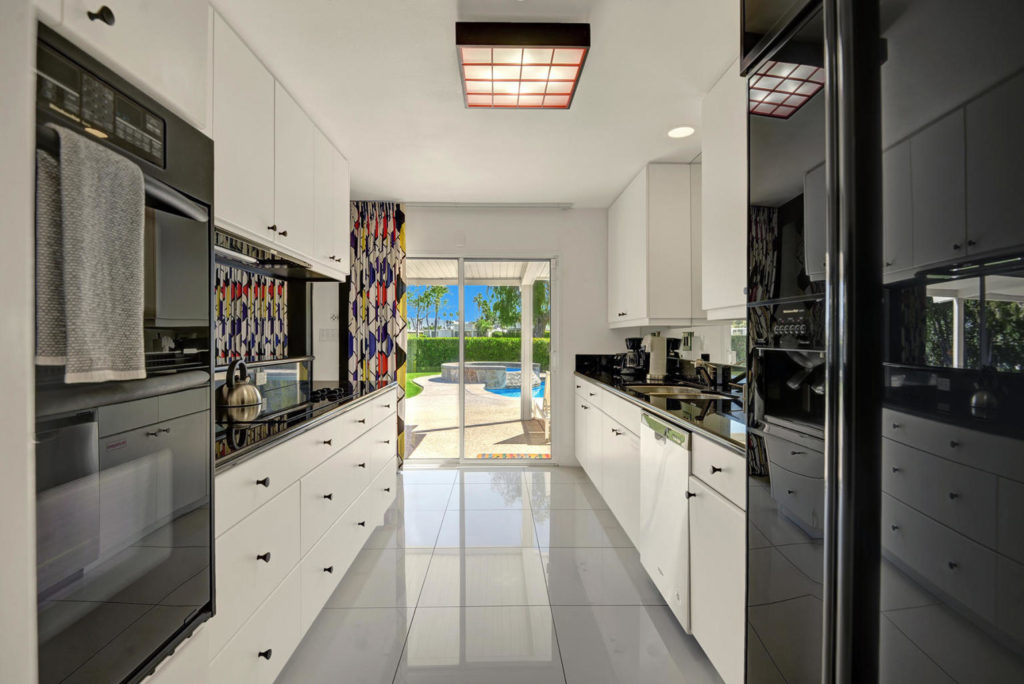 Based on all the Disney art displayed around the home, it is clear that it is owned by a Disney fan. I hope that the tradition is kept alive with the new owner!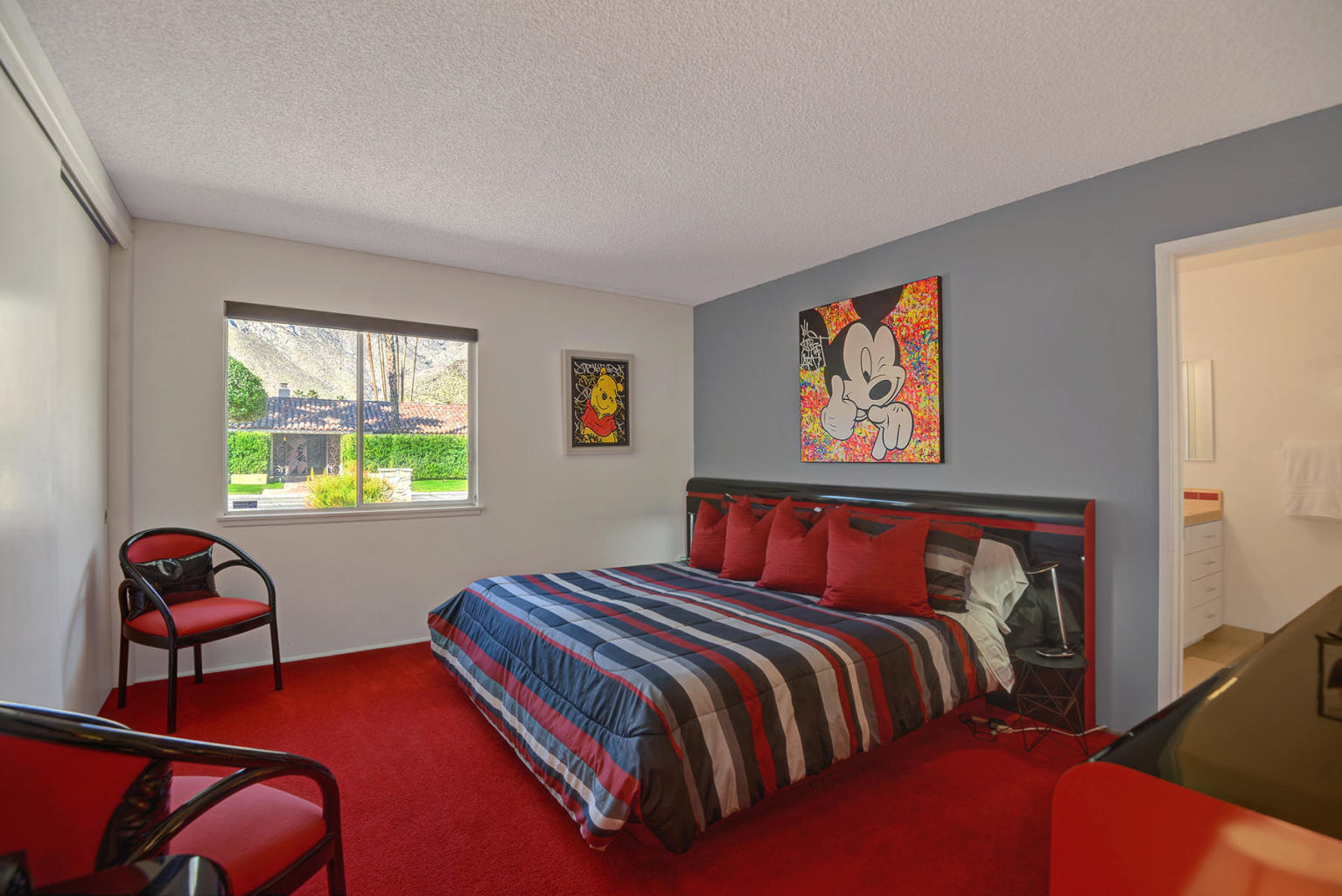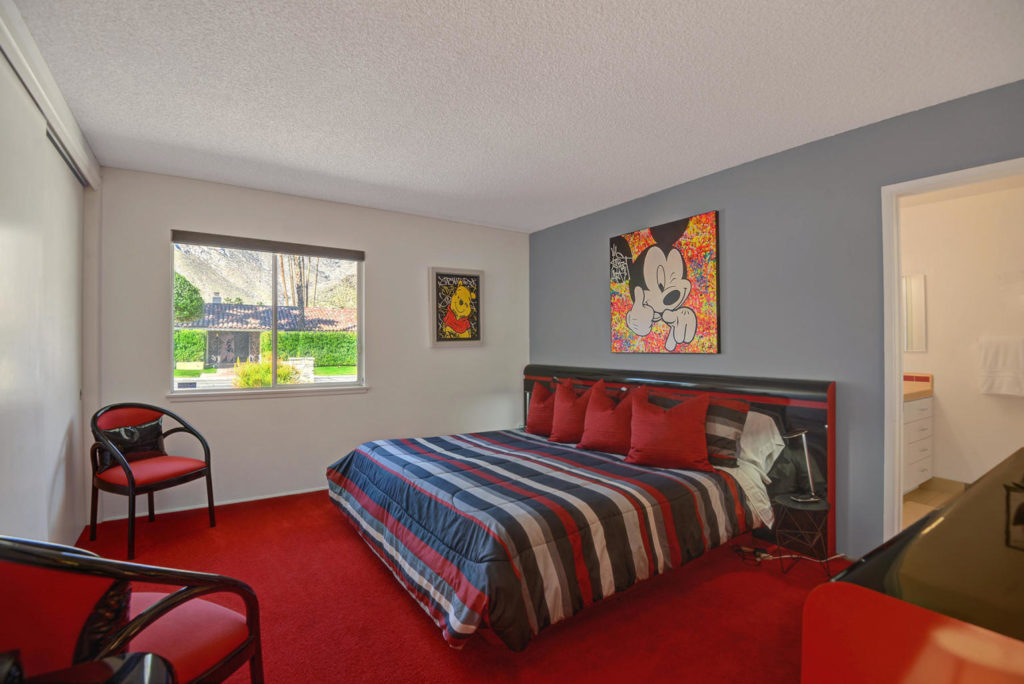 The Andy Warhol Campbell Soup Cans shower curtain is a nice pop art touch. Warhol actually created this piece of art in 1962, which is the same year the home was built.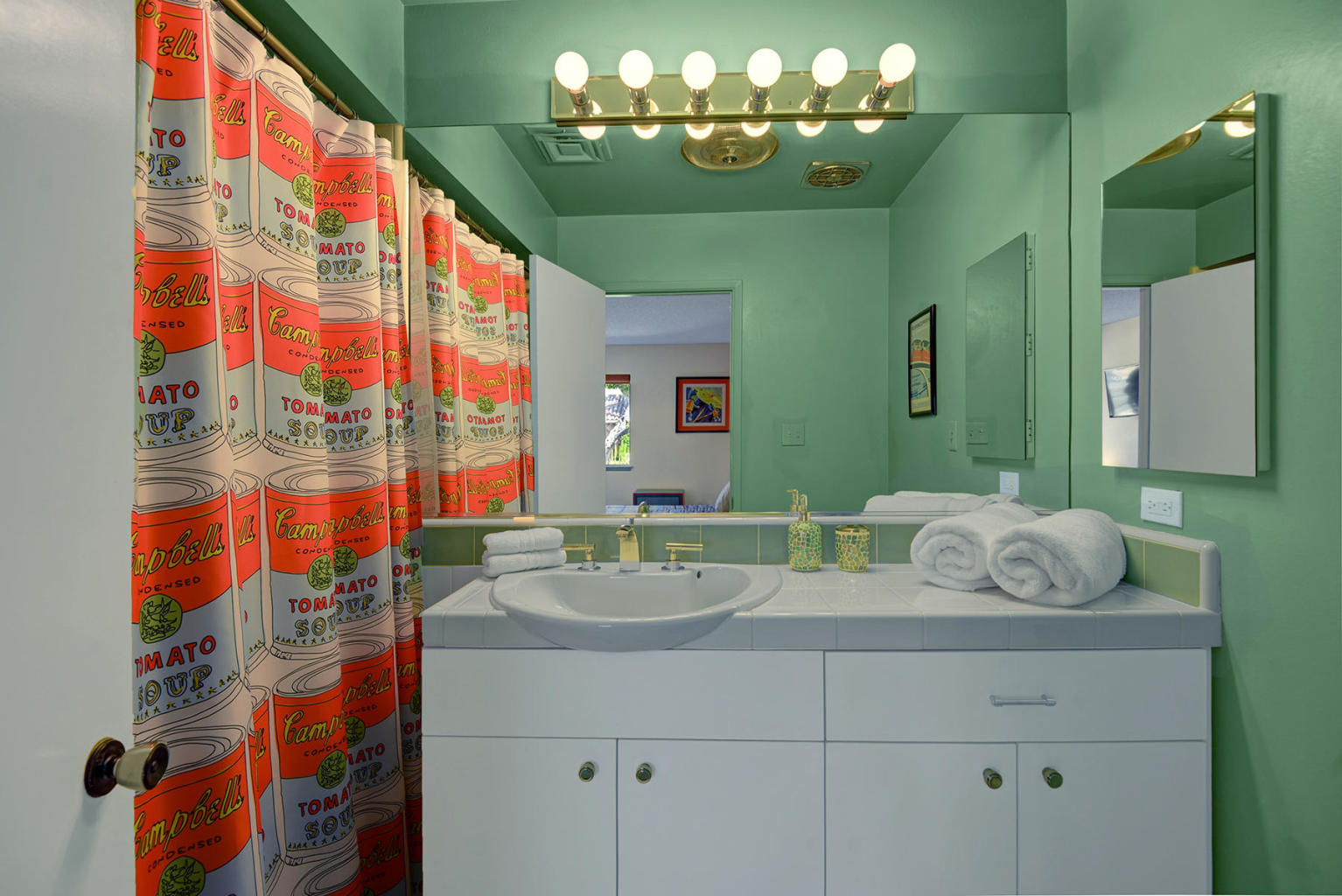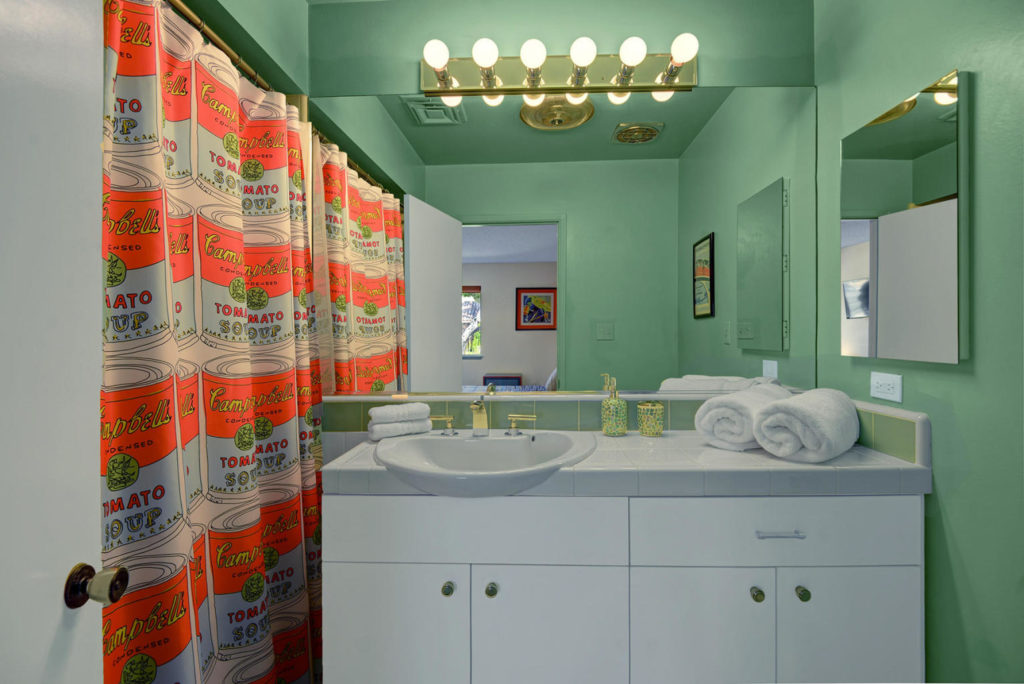 The full listing can be seen here. Photos in this article are from the listing.
What does everyone think of this home? Comment on Facebook!
Ashley Beckwith McKellar
Follow me on Instagram: @disneyparksmom