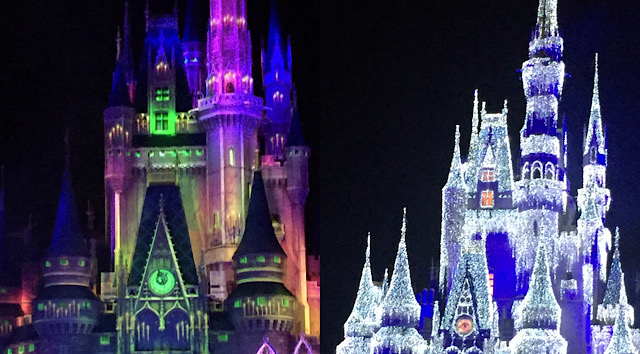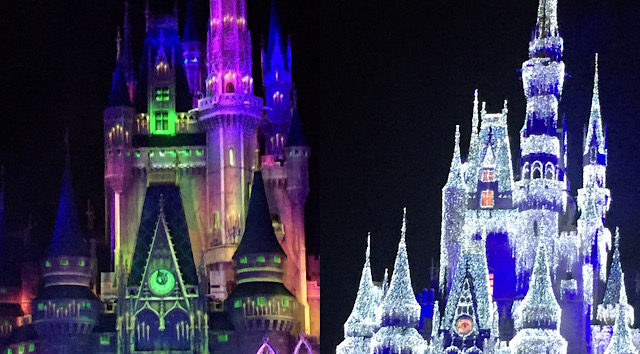 We often see the question of which is the better Magic Kingdom holiday party – Halloween or Christmas. Let's compare the two to help you decide!
Especially at this time when families who are used to traveling in spring or summer are faced with having to reschedule their trips for the fall, many visitors may be wondering which party to attend.
Some have never traveled at the end of the year before and are wondering if they should choose August-October to attend Mickey's Not So Scary Halloween Party (MNSSHP) or November-December to attend Mickey's Very Merry Christmas Party (MVMCP).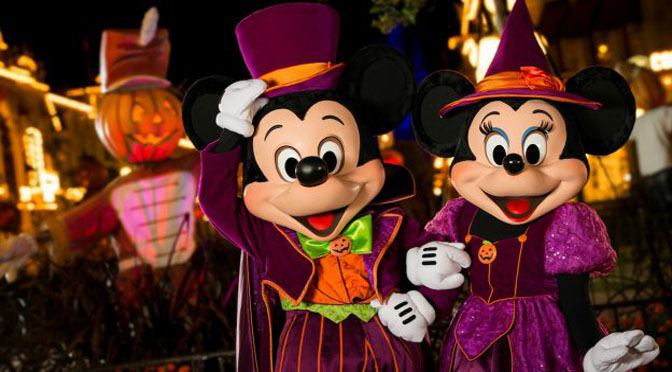 In this post I'll compare the Halloween party (aka MNSSHP) and the Christmas party (aka MVMCP) in different categories to help you decide.
Weather
This one is pretty subjective and really comes down to which you hate more – heat or cold.
August, September and many of the October Halloween parties are guaranteed to be hot and humid. You have to keep the weather in mind when choosing costumes (if you choose to dress up).
There is also always a hurricane risk in the fall and, therefore, a chance your party will be canceled. Disney does usually offer refunds in this case, but it is disappointing.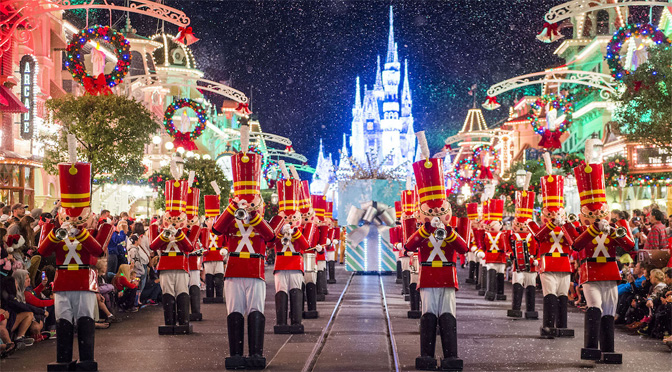 On the other hand, for the Christmas party, you run the risk of being cold. During the last party we attended in early December there was a cold snap that forced us to buy hats and gloves. It did not make for a pleasant experience standing outside.
Personally, I would rather be hot than cold, but this is a personal preference.
Winner: MVMCP for milder temps and no hurricane risk.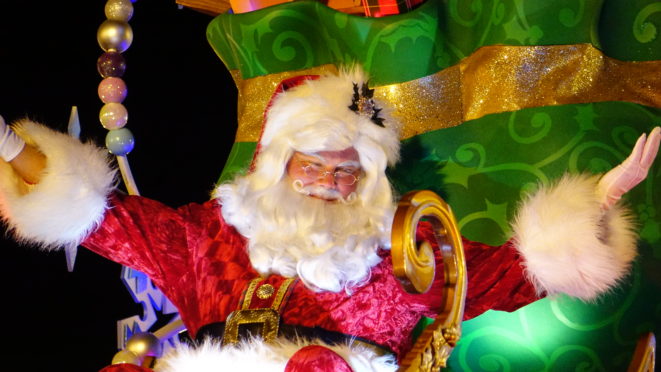 Atmosphere
For the Christmas party, Main Street is decorated with wreaths and toy soldiers and the castle is "frosted" with icicles. During various parts of the night, there is fake snow (affectionately called "snoap") falling on Main Street. It definitely makes for a festive and magical atmosphere.
However, during the Halloween party, the atmosphere seems to extend further than Main Street. In addition to the pumpkin wreaths on Main Street and spooky lighting on the castle, there is fog rolling in over the water in Frontierland, the "Cadaver Dans" performing, and Halloween music playing throughout the park.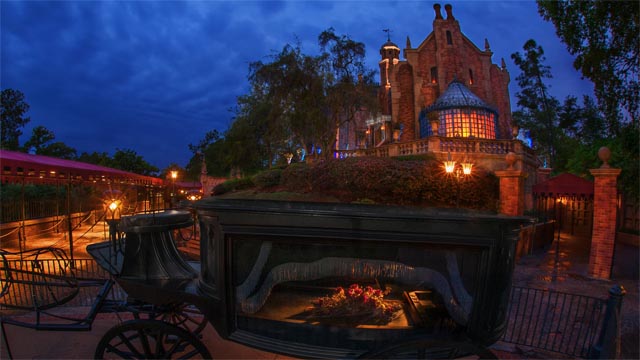 Probably the most atmospheric part of the park during MNSSHP is around the Haunted Mansion – there are special lighting and fog effects on the Mansion, entertainment on the lawn by Madame Carlotta, and Madame Rinata and Cast Members wearing extra spooky makeup.
The guests themselves at MNSSHP also add to the atmosphere. Some of the costumes are very elaborate and people watching is definitely a highlight of MNSSHP!
Winner: MNSSHP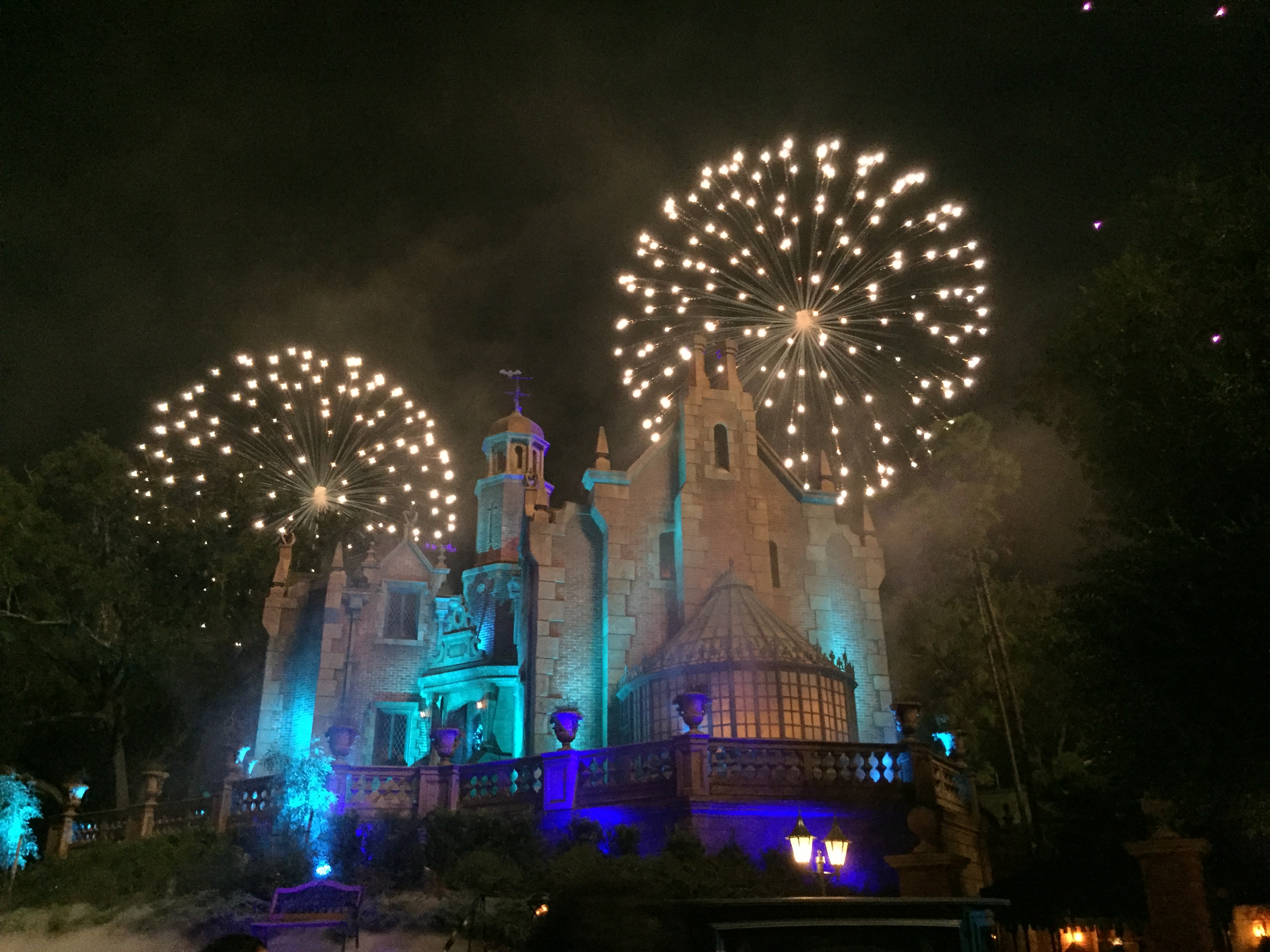 Entertainment
This one is not even close.
The Boo to You Halloween Parade at MNSSHP is possibly the best Disney parade ever, in my opinion. It begins with the Headless Horseman clip-clopping along the parade route. Then the parade begins with a catchy song, Haunted Mansion ballroom dancers, gravediggers, hitchhiking ghosts, and all the villains!
As if that's not enough, the Hocus Pocus Villain Spelltacular is the best castle stage show I have ever seen. The Sanderson sisters come to life on stage and are joined by some of your favorite Disney villains.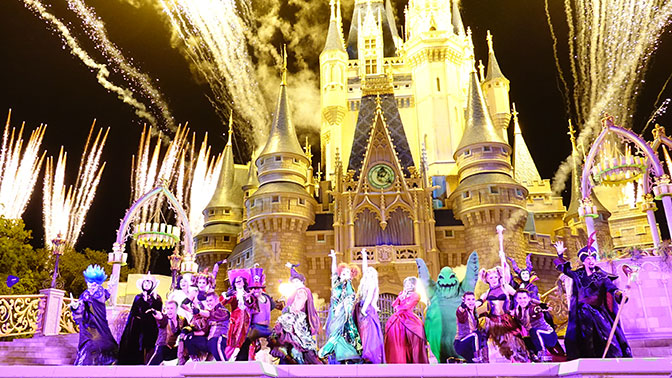 Nothing at MVMCP comes close. The Once Upon a Christmastime Parade is charming with marching toy soldiers and Santa himself. However, it does not have the cult following that the Boo to You parade has.
The Christmas party also has a stage show and dance parties, but they aren't must-do activities for many.
It is also possible to see the Christmas parade Christmas week during regular park hours which means it is not necessary to attend MVCMP to see it.
Winner: MNSSHP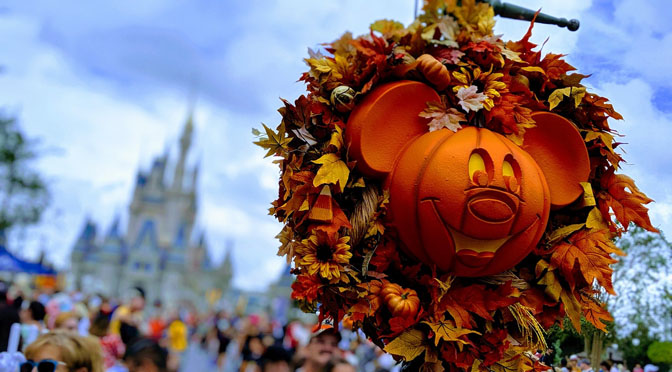 Characters
Both parties offer special character meet and greets. The lists of all the characters you can meet at MVMCP and MNSSHP can be found on Character Locator. This is just one reason of many to subscribe to Character Locator!
The unique highlights of MVMCP are Jack Skellington as "Sandy Claws," the princes meeting with various princesses, and several characters in Christmas scarves and outfits.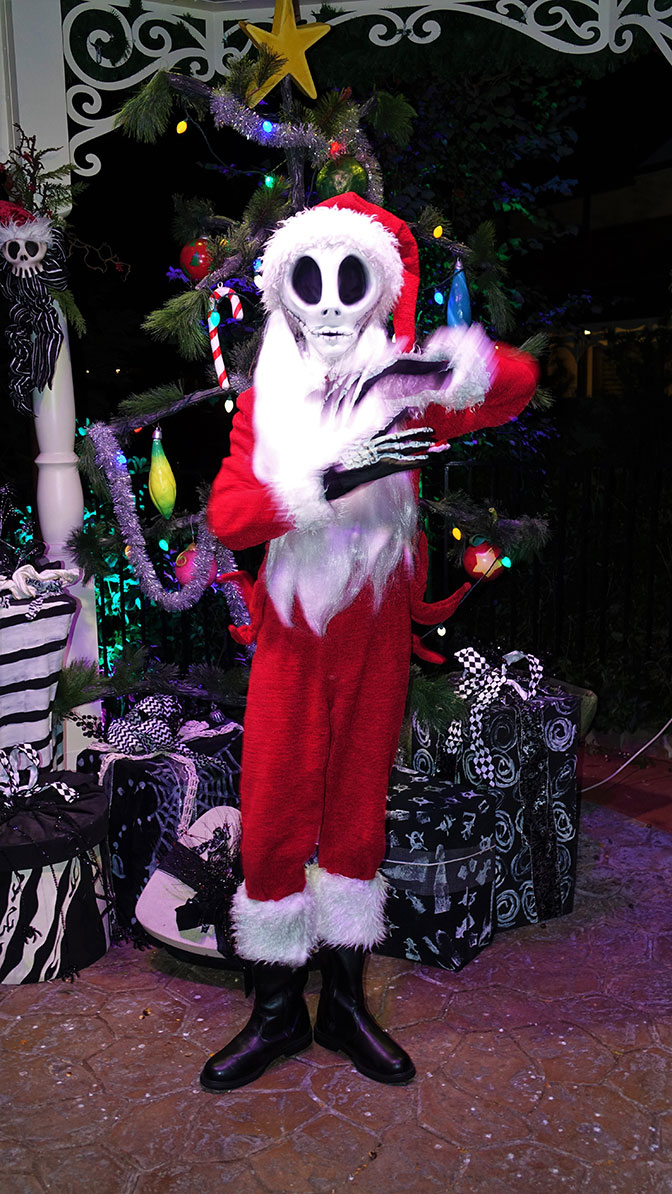 Unique to MNSSHP are "regular" Jack and Sally, villains, Haunted Mansion gravediggers, and a few characters wearing Halloween costumes.
I'm sorry, but isn't Pooh dressed as a bumblebee the cutest thing ever??
Winner: MNSSHP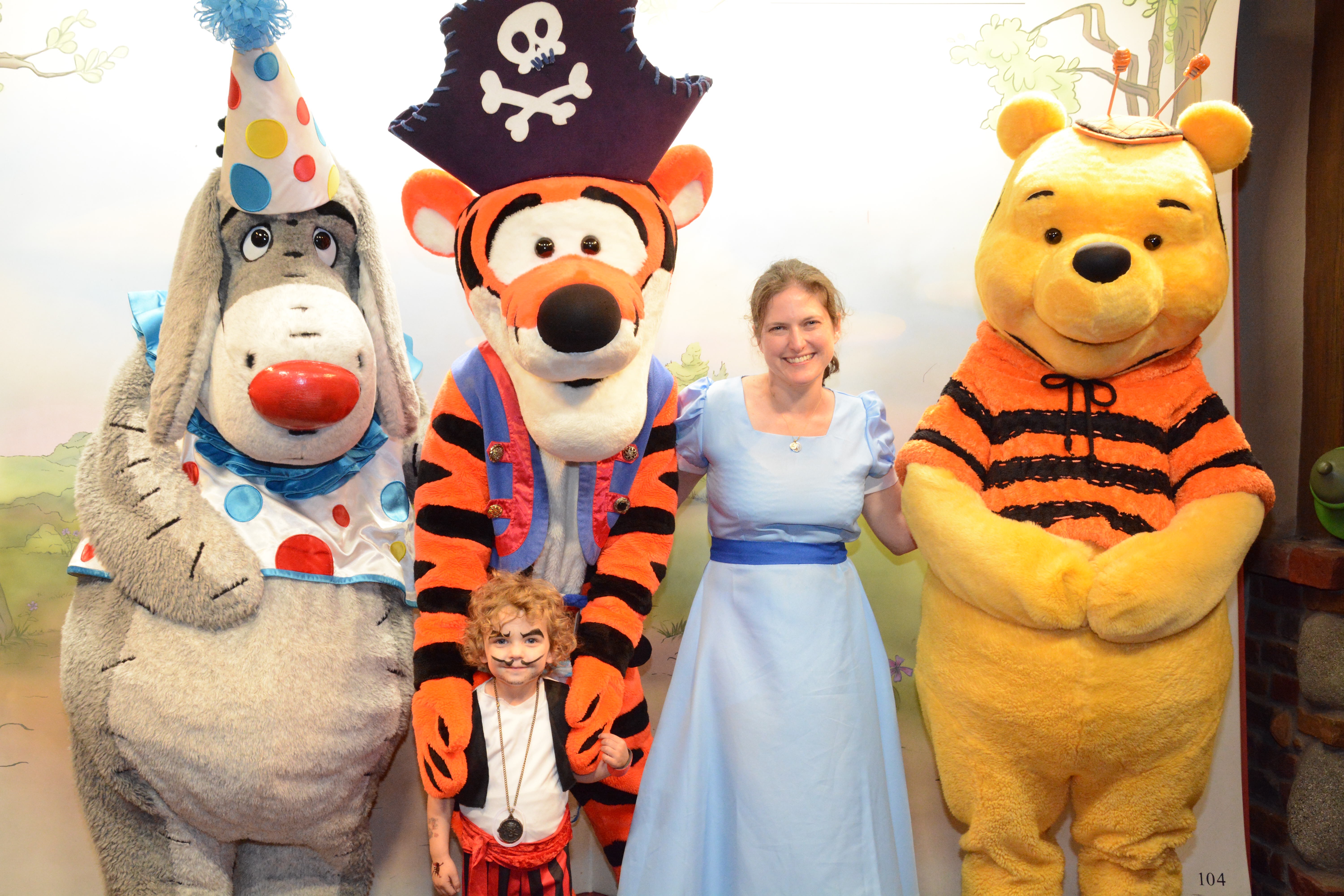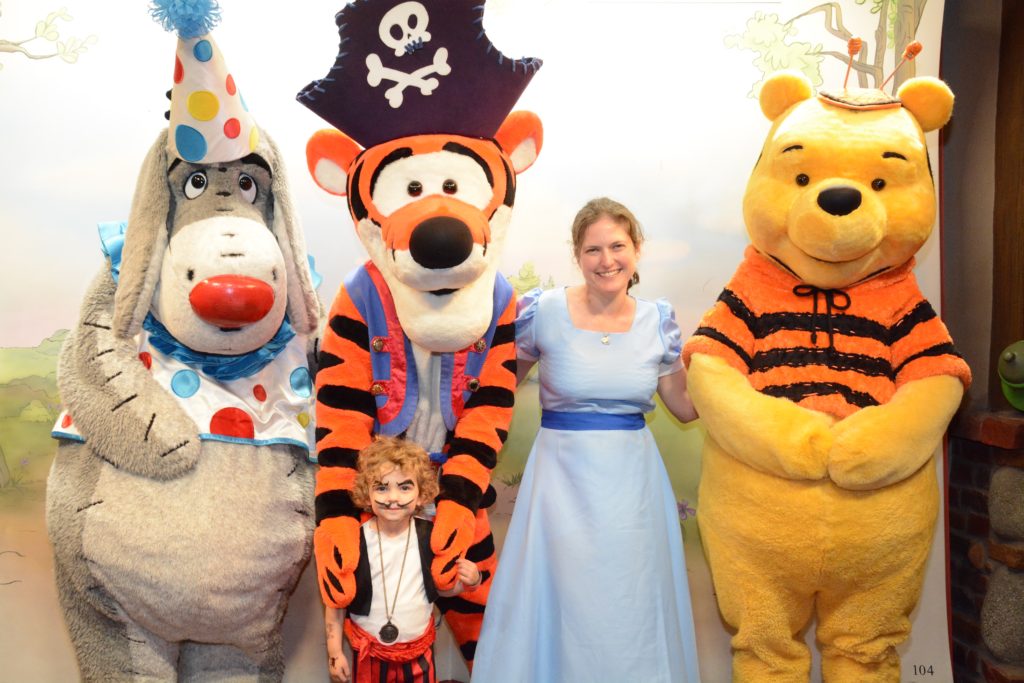 Treats
Both parties offer special themed treats available for purchase and complimentary treats. At MVMCP the complimentary treats are seasonal cookies and drinks. They seem to be hit or miss with the quality.
One of our writers wrote a review of a 2019 party where she sampled every cookie. Her review can be found here.
The MNSSHP complimentary treats are a little more predictable. There are various trick-or-treat stations throughout the park that hand out generous amounts of good quality Halloween candy.
I think for children the experience of trick-or-treating in the Magic Kingdom is a lot more fun than just standing in line for a cookie.
Winner: MNSSHP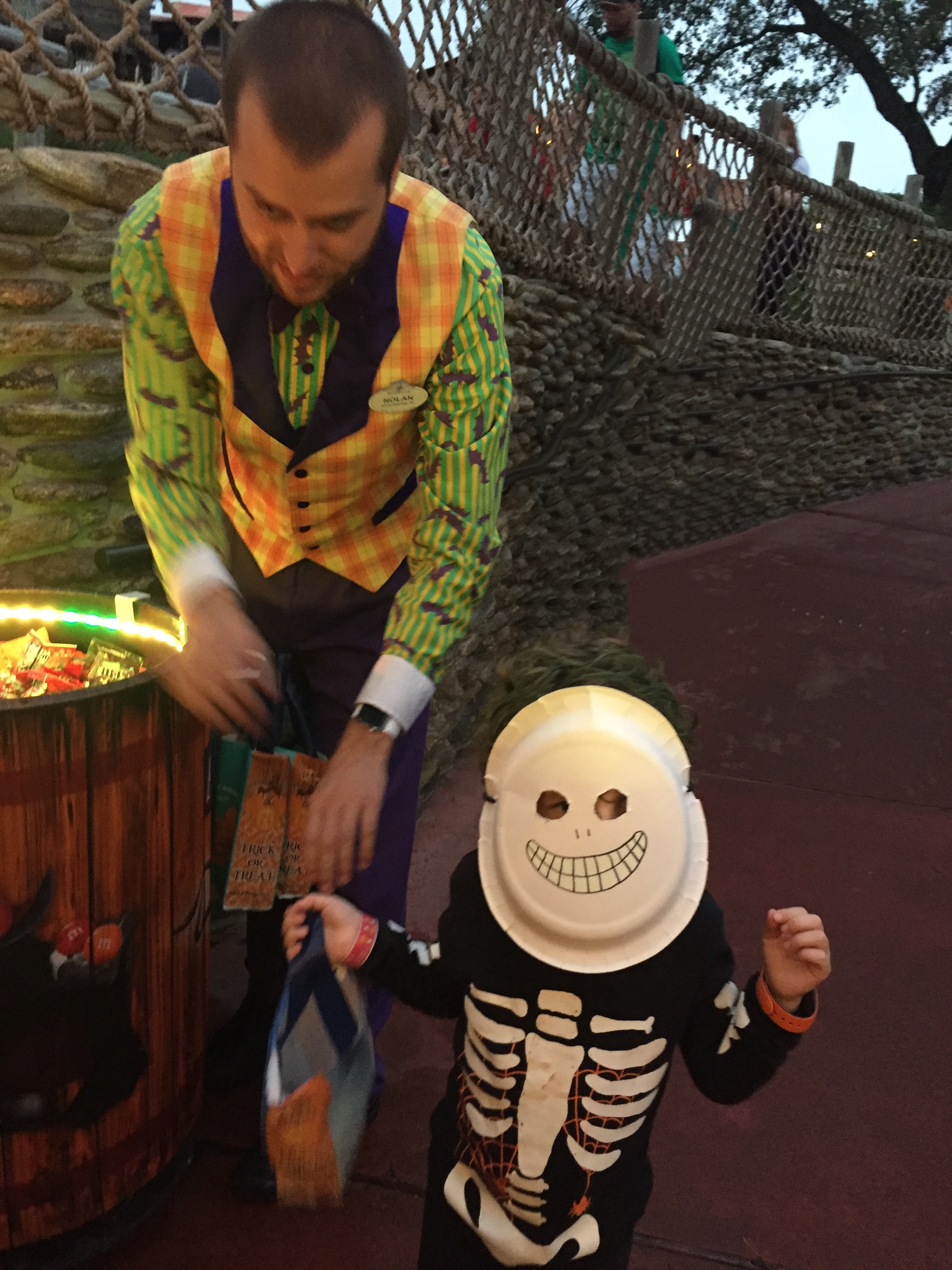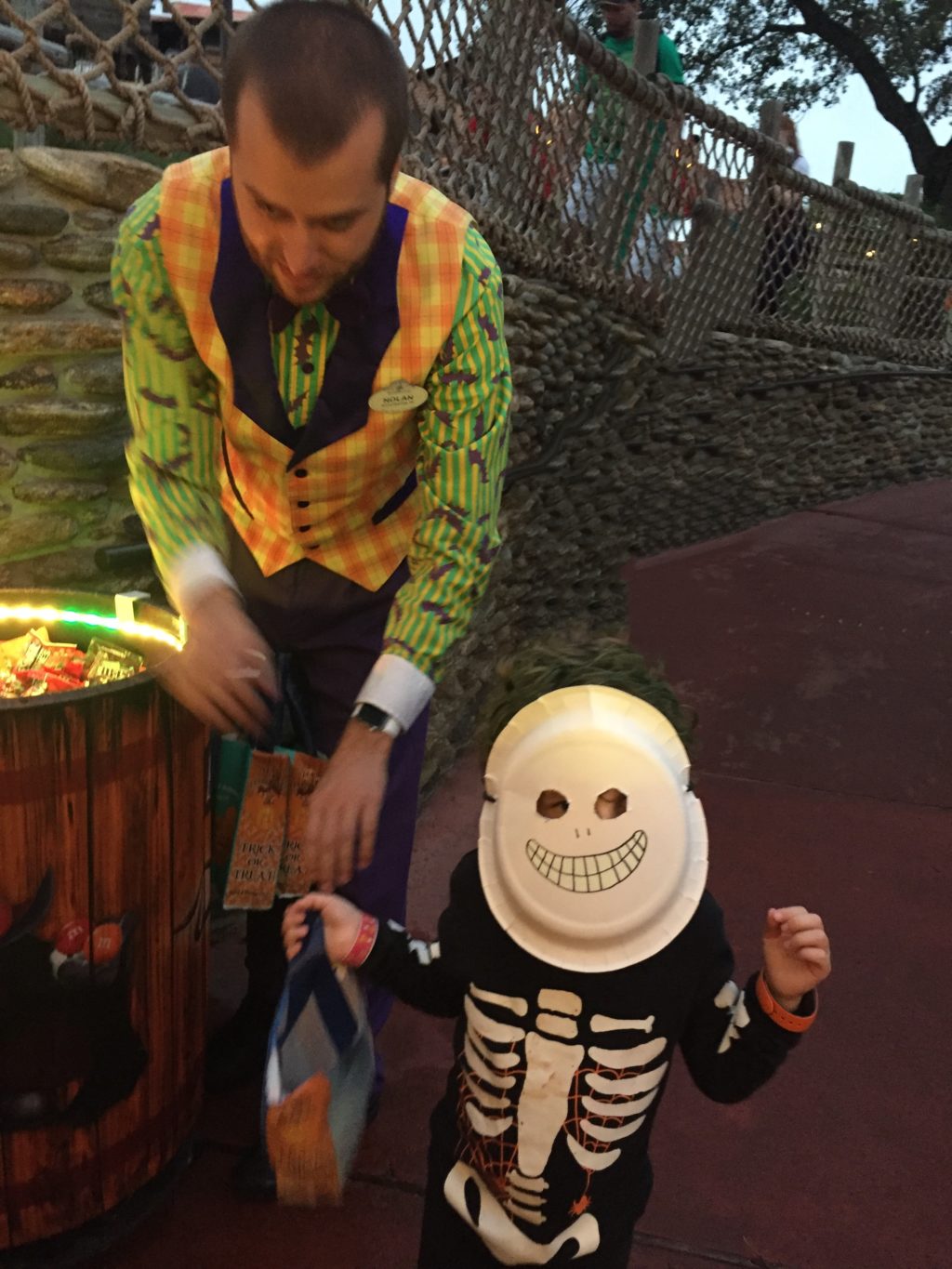 And the Overall Winner Is…
For me, MNSSHP is the clear winner. I have attended the Halloween party four times and could happily go every year. One year I actually attended the party twice in one trip and explained why this is a good strategy in this post.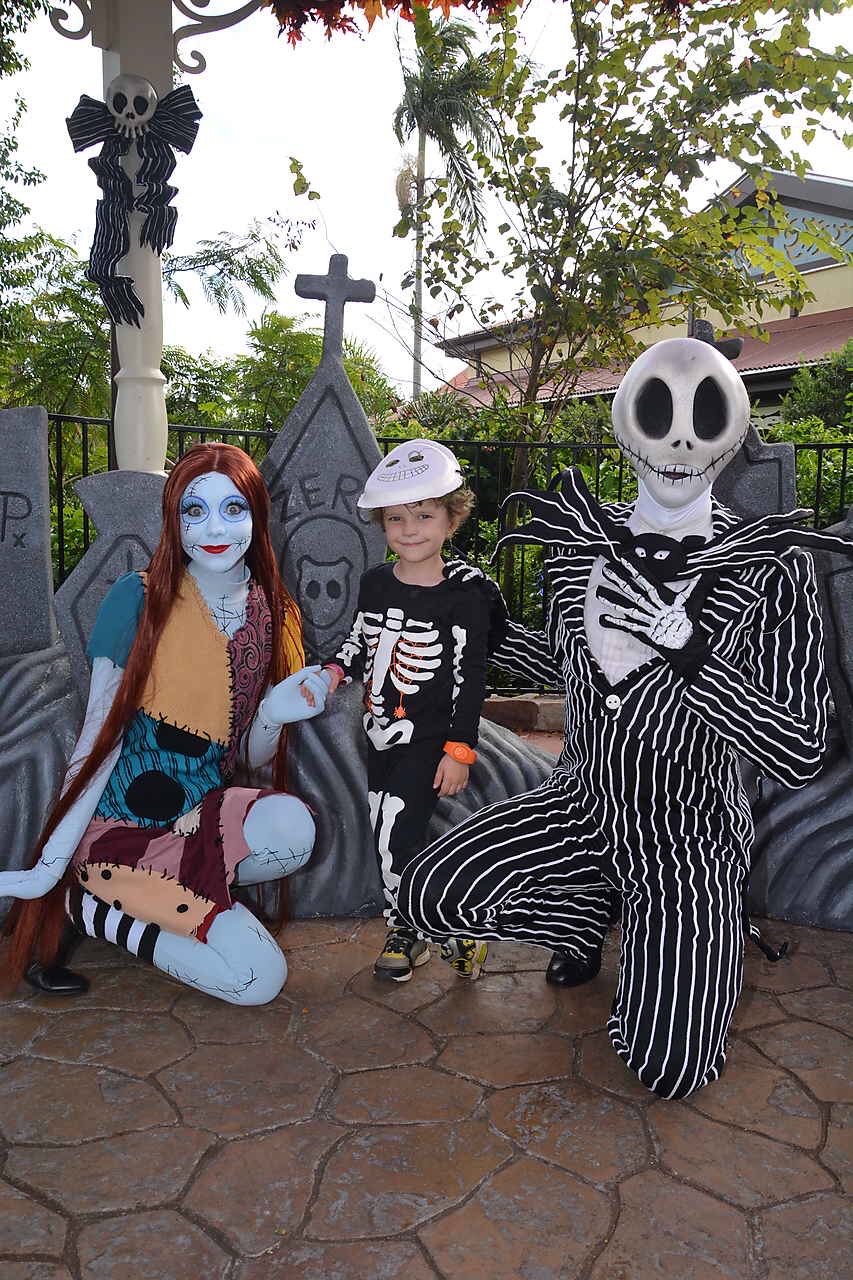 I have only attended the Christmas party twice and may wait a few more years before attending again (if ever).
Jamie summed it up well in her post: "The Christmas party fell short where the Halloween party got it right. There are not many Disney Christmas movies or characters, and so Disney took their everyday characters and dressed them in holiday outfits…I loved the Halloween Party because I got to experience a unique and authentic to Disney Halloween: villains, Halloween songs, and Halloween Characters. The Christmas party was a new spin on the same things we can get anywhere."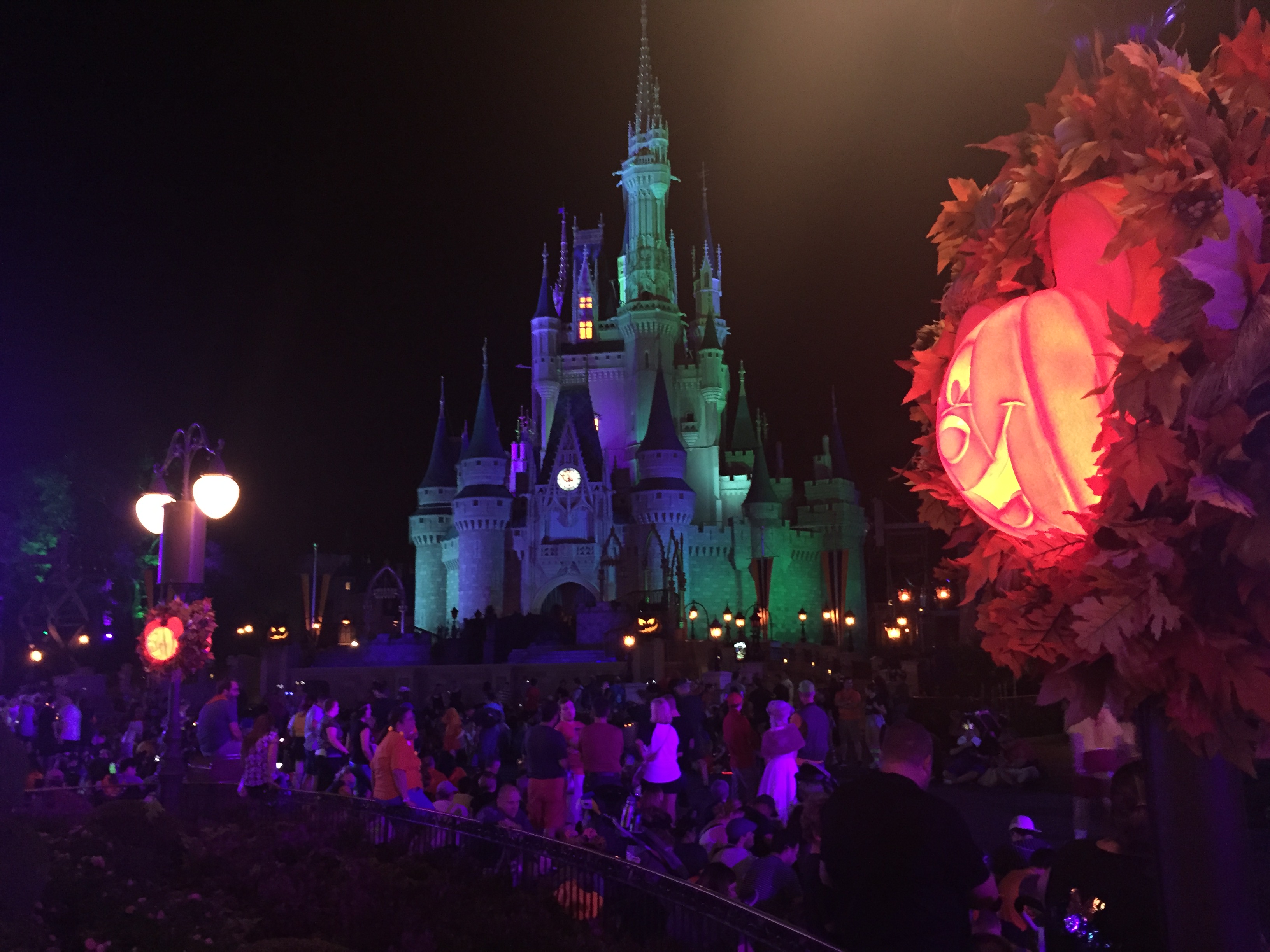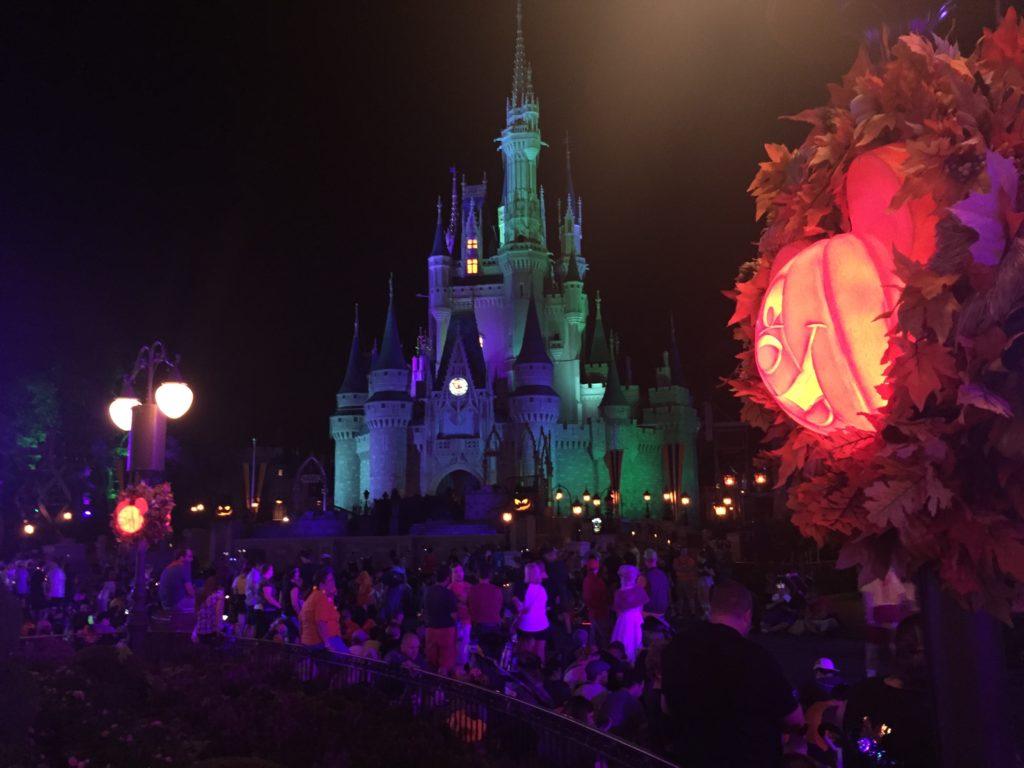 Dates and ticket prices for MNSSHP and MVMCP are now available to help you plan your trip.
Keep in mind this is only a review of the parties.
Even though I prefer MNSSHP, I actually feel that there is more of a festive atmosphere across all the parks and resorts at Christmastime vs Halloween.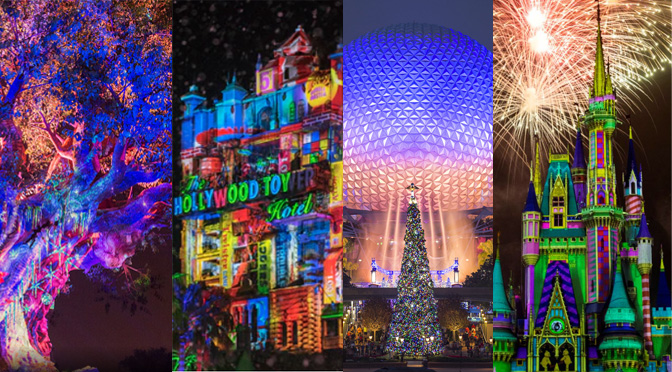 So if you decide a party may not be for you, but you still want to experience a holiday atmosphere at Disney World you are better off traveling in November or December.
Here are my rankings of the Disney parks at Christmas-time.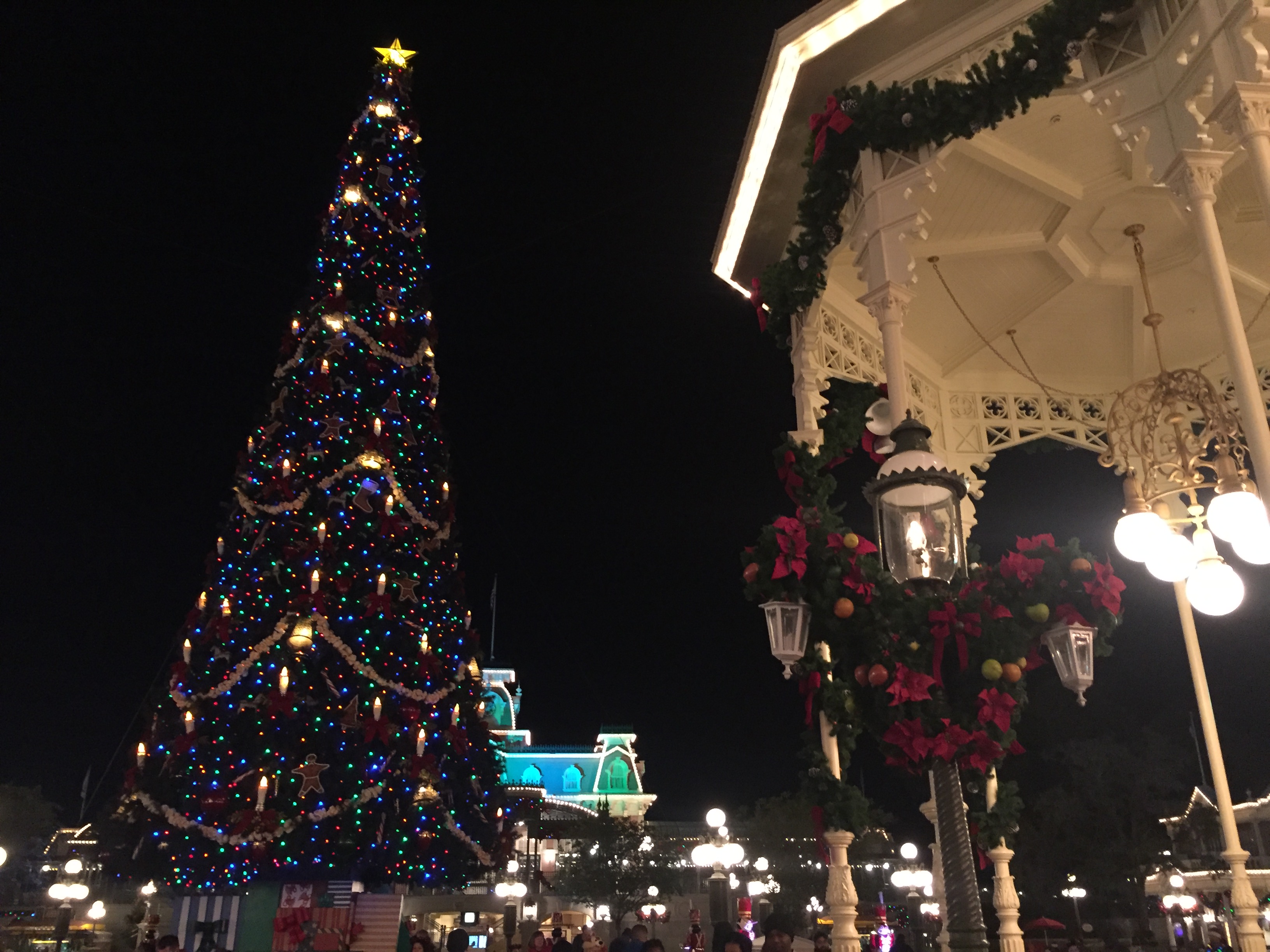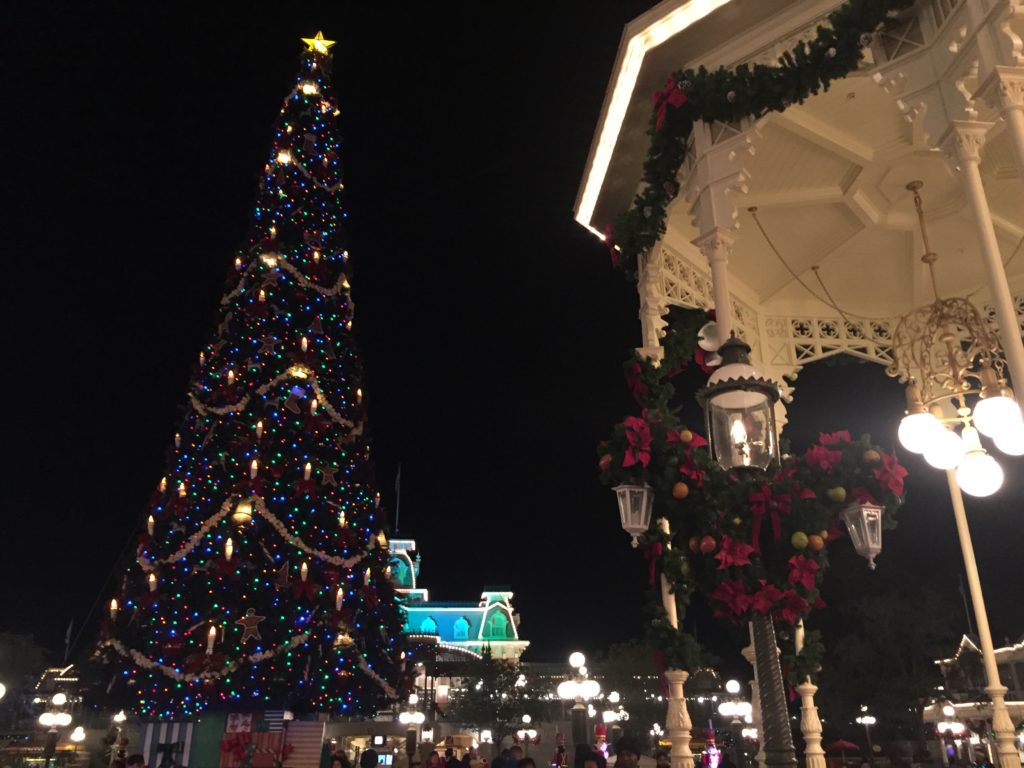 If you have been to both MNSSHP and MVMCP, which do you prefer? Let us know on facebook! You can also share your thoughts with us over in the KtP Planning Crew!
By Ashley Beckwith McKellar
Follow me on Instagram: @disneyparksmom