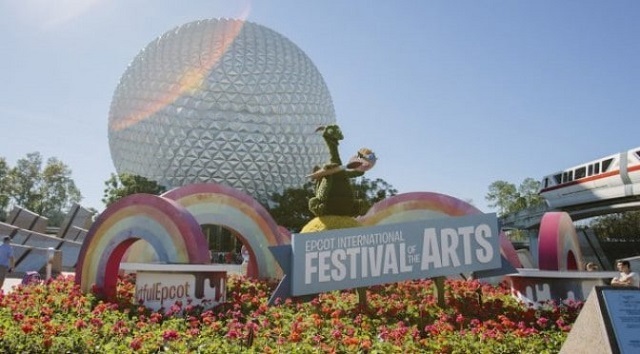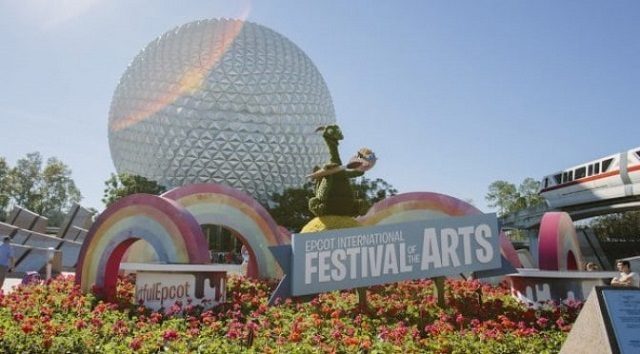 Epcot's 4th International Festival of the Arts is in full swing. If you want to visit, hurry because it just has a week left before the transition to Flower and Garden season.
The Festival of the Arts is my favorite Epcot Festival. I have made it a point to visit each year. While it was interesting to visit and see the new offerings, this year's festival felt a bit less impressive than in previous years.
Don't get me wrong, it is still a fun experience. However, the massive amount of construction happening around Epcot was distracting.
If you are a frequent Disney visitor, you will find that the usual pathways to World Showcase are inaccessible. Short cuts you are used to using to avoid congested areas are unavailable for now. It can make touring the festival feel cumbersome.
I visited the festival several times earlier this month. The cooler weather enhanced the experience. It is easier to enjoy browsing artwork and eating when it is not oppressively hot.
The Art
The art is fantastic, and if you are a fan of Disney and enjoy fine art, you will enjoy the displays, the vendors, and the exhibits. The festival has countless pieces of beauty to gaze at.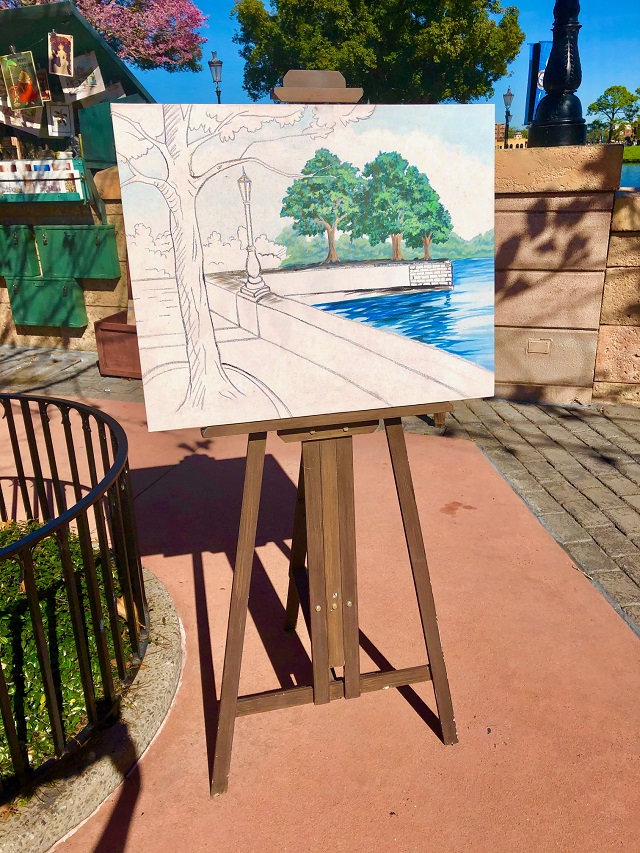 Some artists create art during the festival as guests watch. I love seeing the process in progress. I could spend days and days enjoying this in any setting.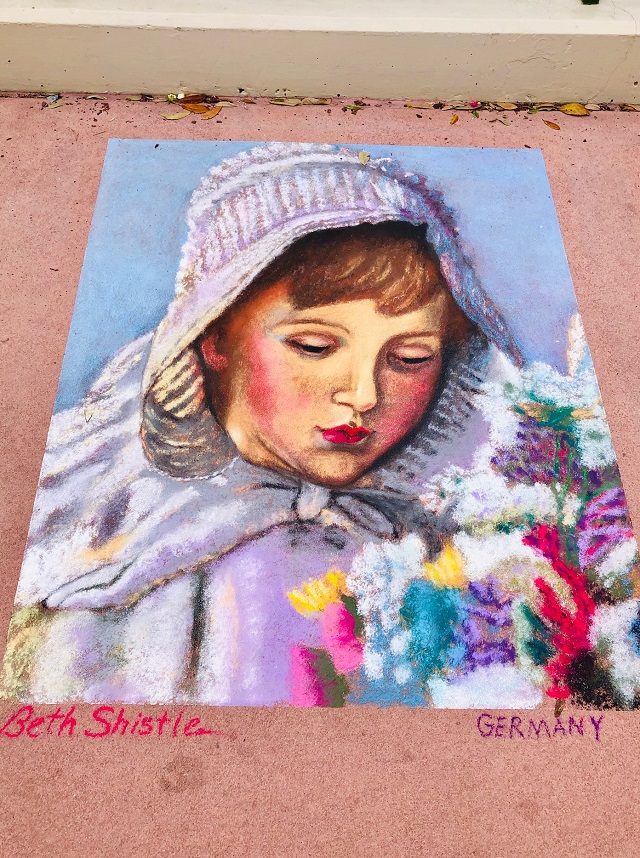 The chalk art was particularly enjoyable this year. It rained on our first trip to the festival, so the chalk art was unavailable. But, on a later date, we got to watch artists creating artistic effects in chalk right before our eyes. We especially liked Remy. I am amazed at what can be accomplished in a medium that is typically reserved for play time.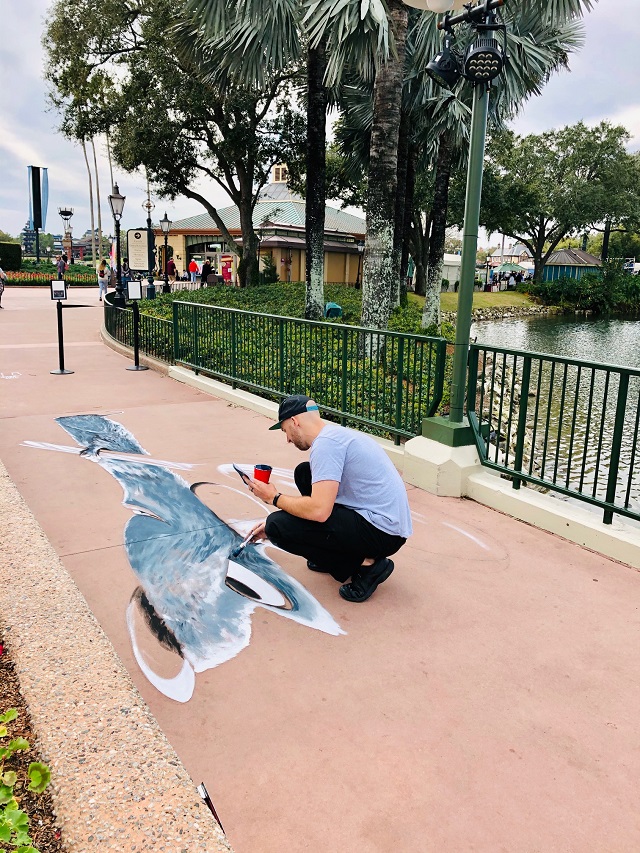 You might also enjoy spotting portraits of different characters situated throughout the World Showcase. Many of them are near the meet n greet spots.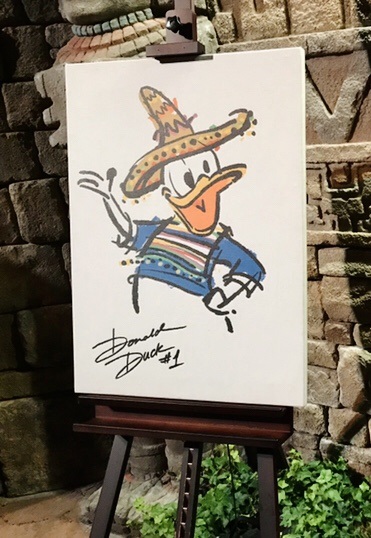 The Photo Ops
The festival of the arts PhotoPass options are typically fun. While there are plenty of typical stand-in-front-of a FoA display options, there are also options that allow guests to become part of well know art works. We also love the wall of butterfly wing backdrops that is available for guests of all heights.
Waiting in line for these pictures is entertaining because other guests have such fun ideas for bringing their own twists to the art work. If you have any fun shots, be sure to show us in the Facebook Group!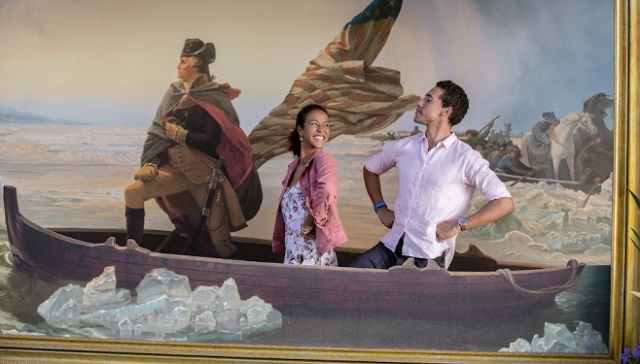 The Entertainment
There is something about Broadway music that just feels "Disney." If you are a fan, you will enjoy the free concert series. Check out the line-up here.
Seating is available on a first-come, first-served basis unless you have a dining package that includes priority seating. The concerts are fun experiences, and I highly recommend you give one a try if you have any interest in performing arts.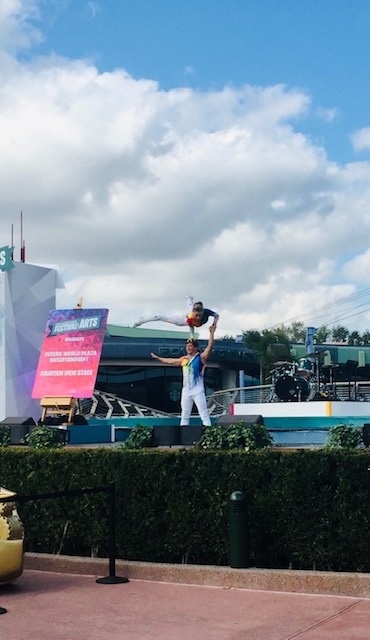 We also enjoyed the stage shows and the living statue performers. I especially like Art Defying Gravity, which is an acrobatic act. We did not go out of the way to watch it, but were pleasantly surprised to catch some of the show.
The Food
I liked some of the festival offerings this year, but I have been more impressed in years past. This year's dishes were BEAUTIFUL, but some were more pleasant to eat than others. For a full list of menus, check out Character Locator or click here.
We also noticed that while Disney is stepping up on the plant-based options across the parks and resorts, there were comparatively few at this particular festival. My family and I made note of this on an Epcot survey we received.
We also noticed a favorite from last year was absent from this year's offerings: the lobster Mac n' Cheese cone. Are you listening, Disney? We want this treat back, please!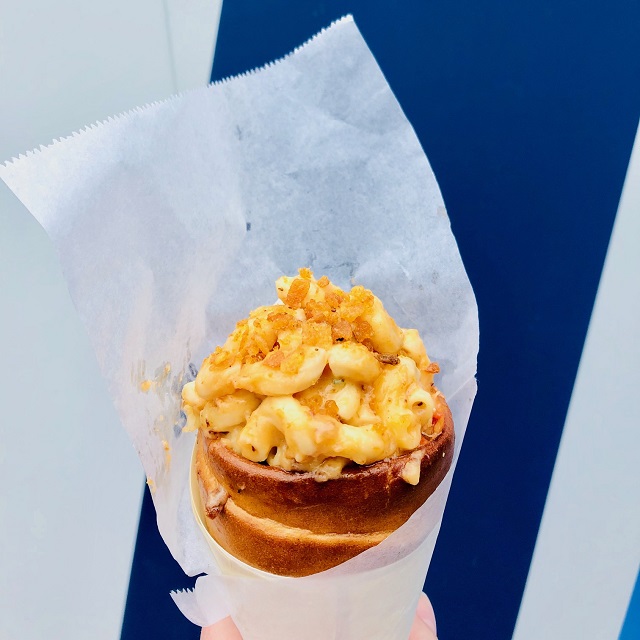 While I usually prefer the savory offerings, we split several desserts this year. Here is how they stacked up.
The Deconstructed BLT from Deconstructed Dish
This has always been a favorite of ours. This year the pork belly was a little bit dry, but the egg and tomato jam were perfect. If you can get one with a nicely cooked piece of pork, it is a great dish.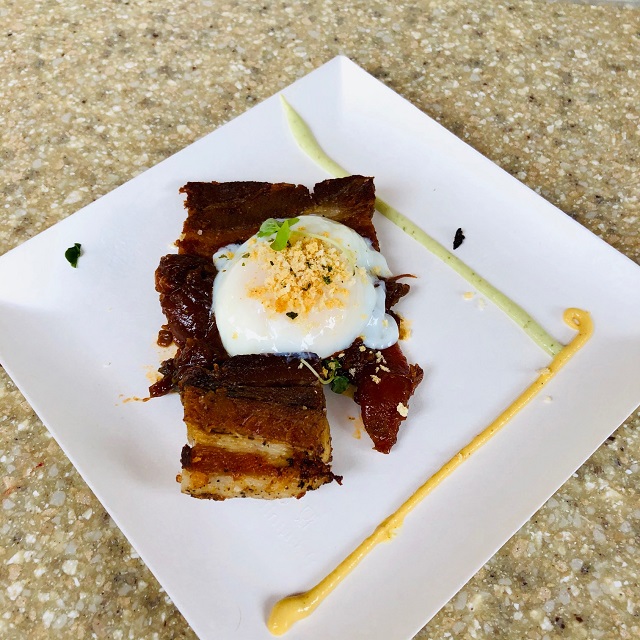 The Red-Wine Braised Short Rib from Cuisine Classique
We did not get a photo of this one because it disappeared so quickly. Come to think of it, in 4 years we have never managed to get a photo, and we eat this every year. It is one of the highlights of the festival. If you like beef, you will most likely enjoy it.
The Beef Brisket Poutine at Refreshment Port
This was the least photogenic dish at the festival. But, it was pretty delicious. The fries on ours were fresh and hot (we may have gotten luck there). The cheese and brisket were just salty enough (sometimes Disney poutine can be overly salty). We enjoyed every bite. The kids liked this one, too.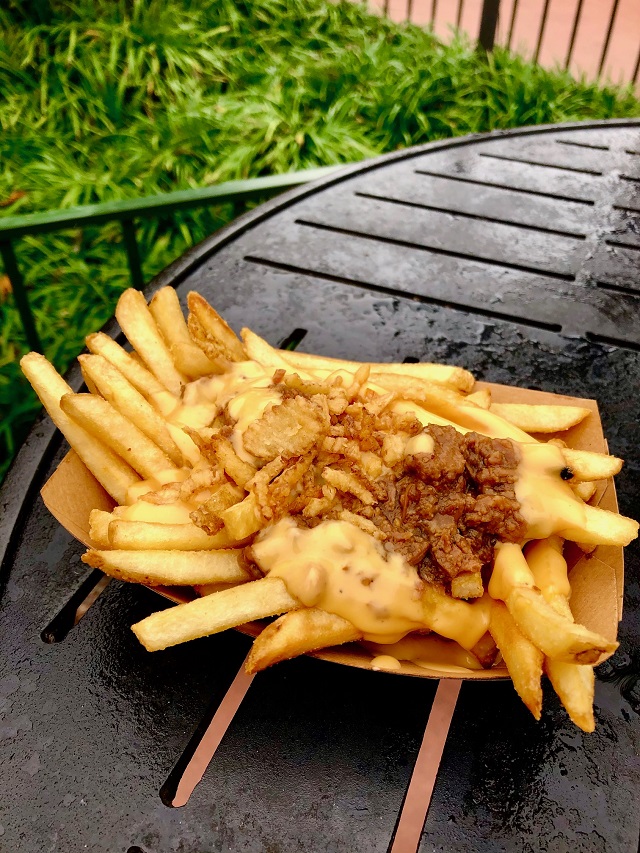 Creme de Brie en Petite Pain from L'art du Cuisine Francaise
This dish is a bread bowl full of brie cheese. I thought it tasted a little bit like melted laughing cow cheese. It just so happens I like laughing cow cheese, but if you are looking for a dish with sophisticated flavors, this is not the one.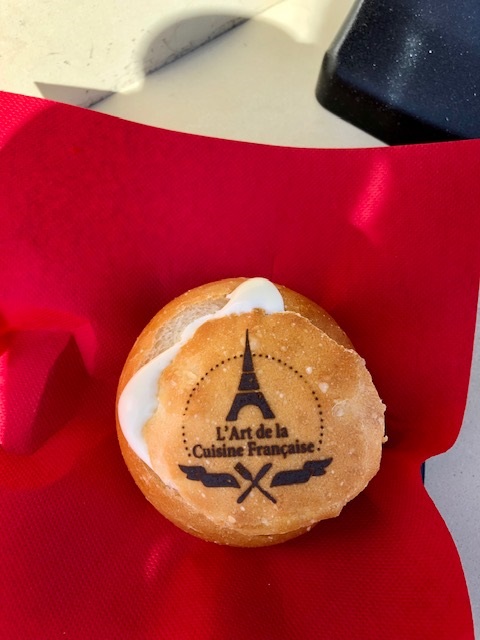 Deconstructed Breakfast at the Deconstructed Dish (nonalcoholic)
This is my favorite drink at the festival or at any festival. It is a Chai tea shake with maple and bacon. I am a Chai lover, and I love this.
It is the only thing I had more than once this year. My husband had several as well. I did drink one at one point that was a little on the overly sweet side, but for the most part, it was just the right mix of sweet and bacon.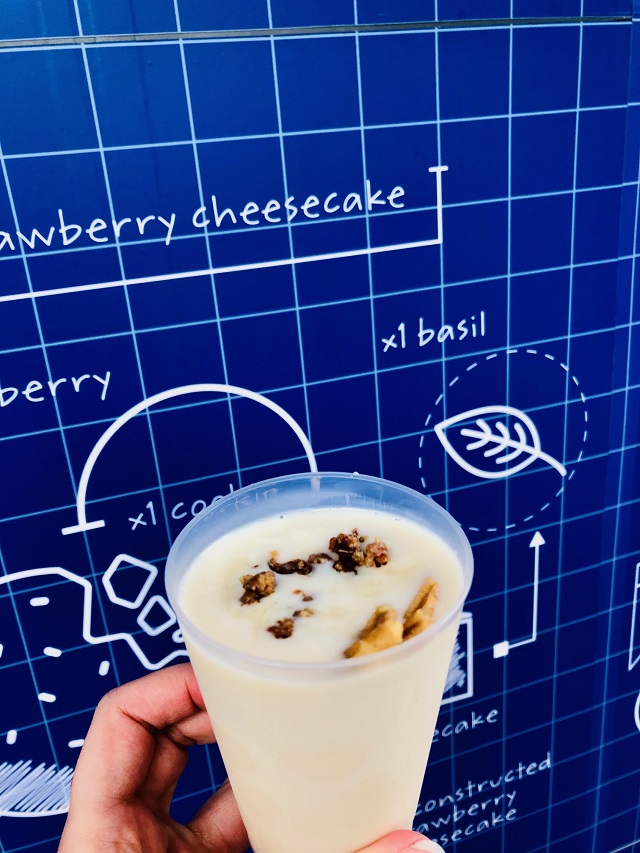 Deconstructed Strawberry Cheesecake at the Deconstructed Dish
This was fine, but it was not special. The cookies were a bit dry. The strawberries were nice. The cheesecake was fine. If you are like me and crave the Honey Beestro Flower and Garden cheesecake, you will probably find this one a little disappointing. If you like cheesecake in all its forms, you will probably enjoy it.
White Chocolate and Purple Sweet Potato Mousse from Decadent Delights
This was the dessert I was most interested in trying. It was good, but it is not something I will crave. The mousee is not something I think of as "decadent." Both of the kids tried it, and one liked it, but the other did not. It is a very light, and it is nice if you want just a little bit of sweet.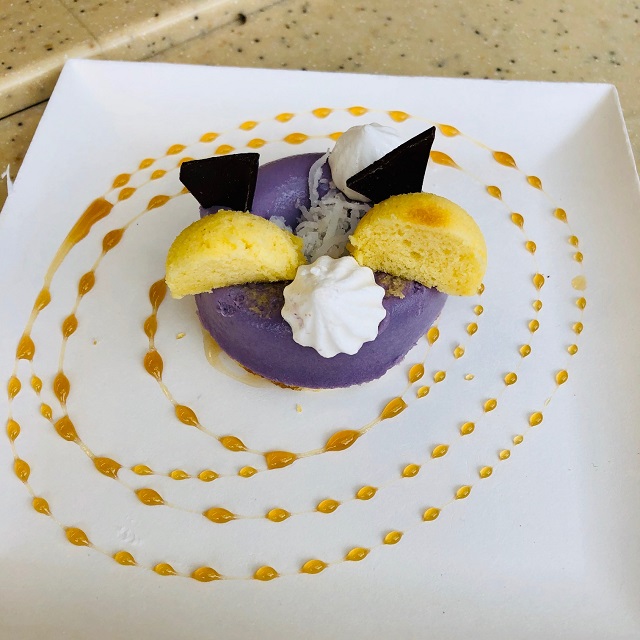 Chocolate Peanut butter and Pretzel Crunch from Decadent Delights
I thought this would be too rich for me, but it was surprisingly light. I am not sure why the word "crunch" is part of the title because it was more spongy than crunchy. Perhaps it would be better described as "raspberry" than "peanut butter."
My kids liked this one. I liked it but didn't love it. My husband is not into raspberries, so he was not into this.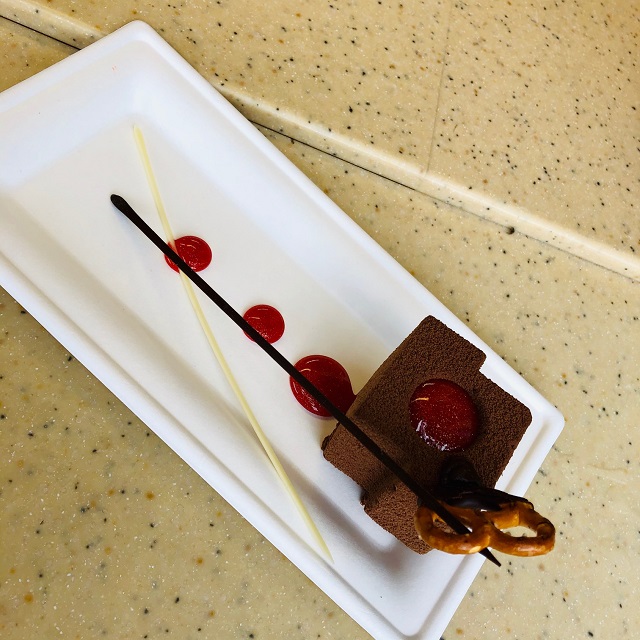 Sipping Chocolate Flight from Artist's Table
Everyone in my travel party enjoys this. Let it be known, this is not hot chocolate, it is melted chocolate candy. It is rich, heavy, and super sweet. We like to stop and grab one of the big pretzels from Germany and use the chocolate as a dip instead of a "sip."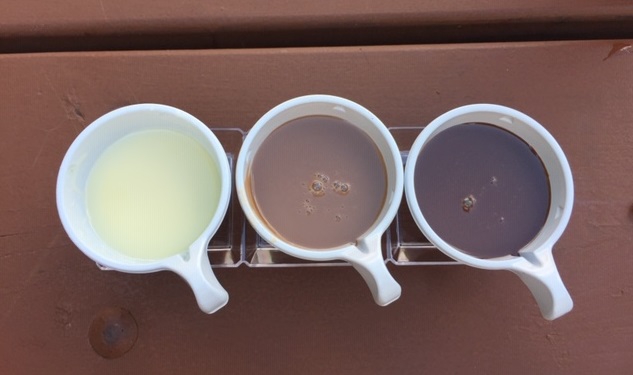 Seasonal Offering at Sunshine Seasons
I am not sure whether this item will disappear with the festival, but it is currently available at Sunshine Seasons. It is a peanut butter cake, and it should deliver a sugar fix if you happen to need one while you are in the Land Pavilion.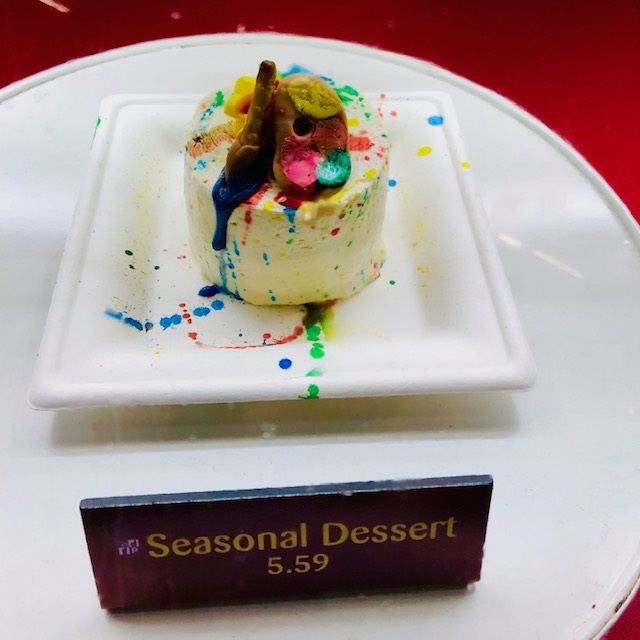 Magical Extras
From food crawls to scavenger hunts to drawing lessons, the festival has lots of extra activities.
Additionally, the World Showcase has chalk art character decals to discover. I wish these were a permanent fixture.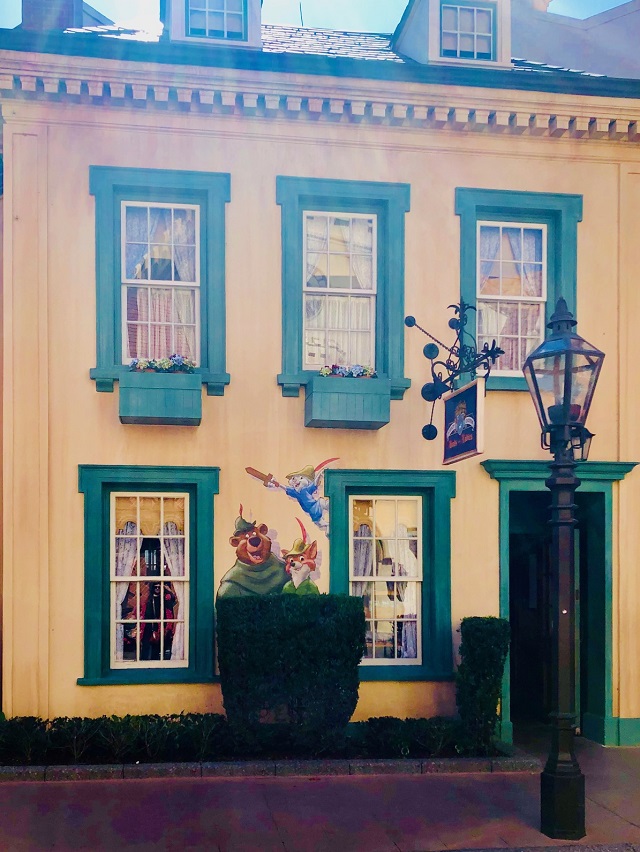 Each country has one. You can find Peter Pan's shadow in England and the Aristocats in France. My family enjoyed trying to spot them.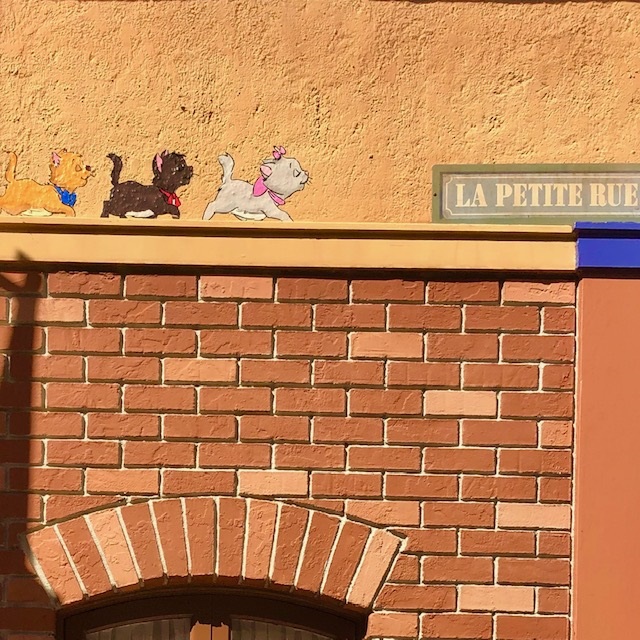 It's also fun to check out the interactive mural available for guests to take part in painting. If you are planning a trip, don't skip this quick experience.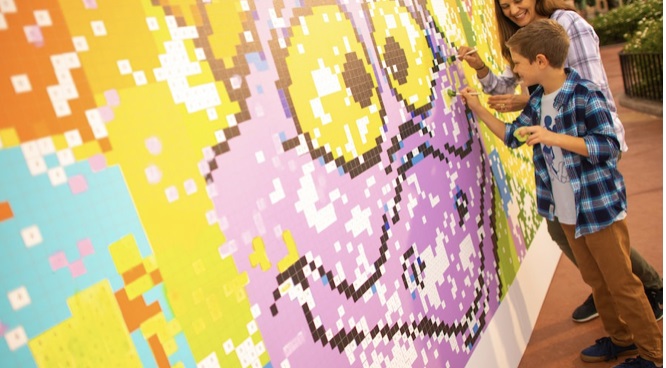 We did not participate in any of the premium experiences this year. We meant to do the scavenger hunt, but we simply ran out of time.
There is a lot to see and do, and I feel we could have spent many many more hours exploring without experiencing all there is to do.
Final Thoughts
Even if you cannot make this year's festival before it ends, if you are planning a 2021 trip, and it coincides with the festival dates, consider giving it a try. You can expect similar offerings.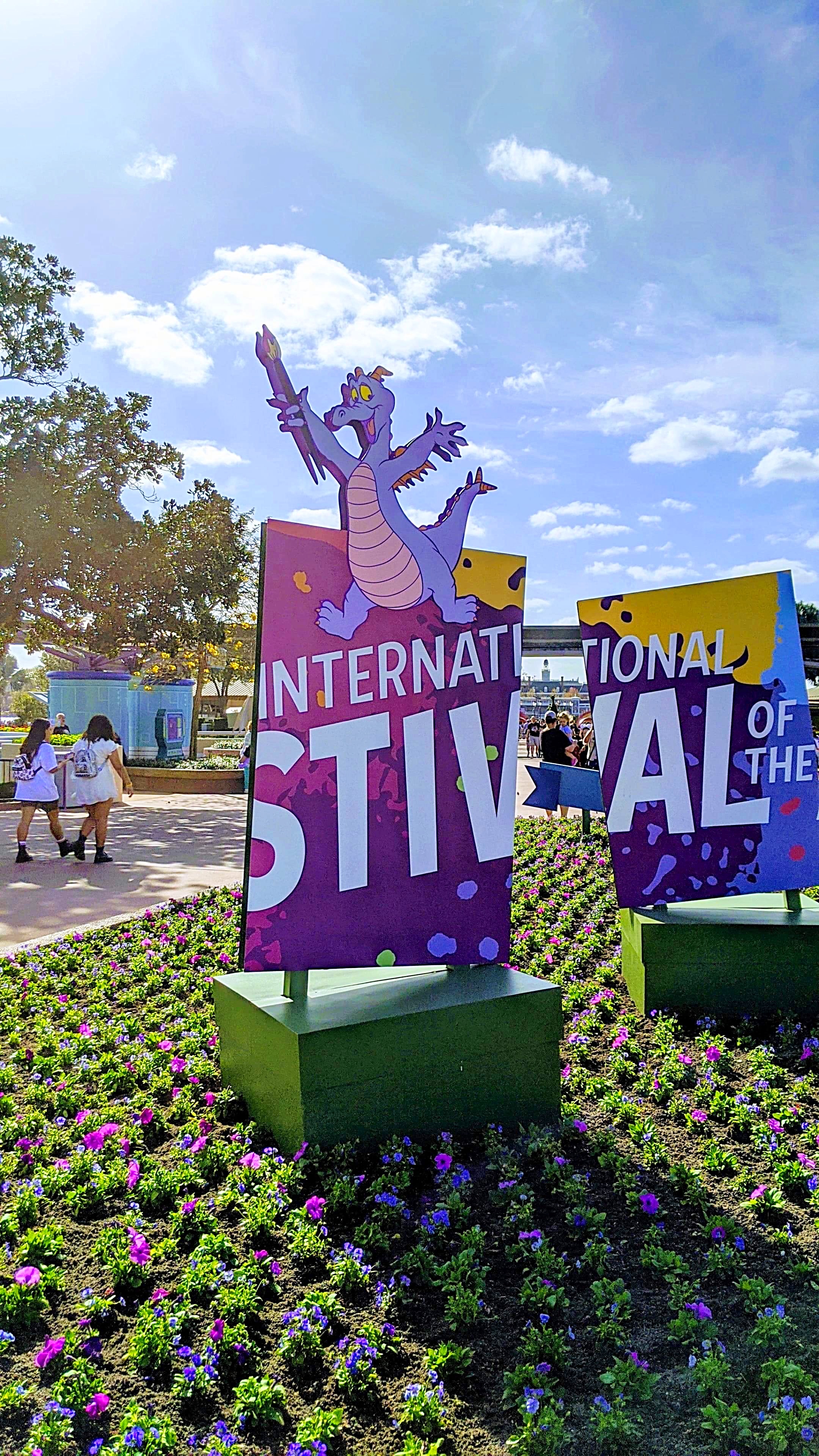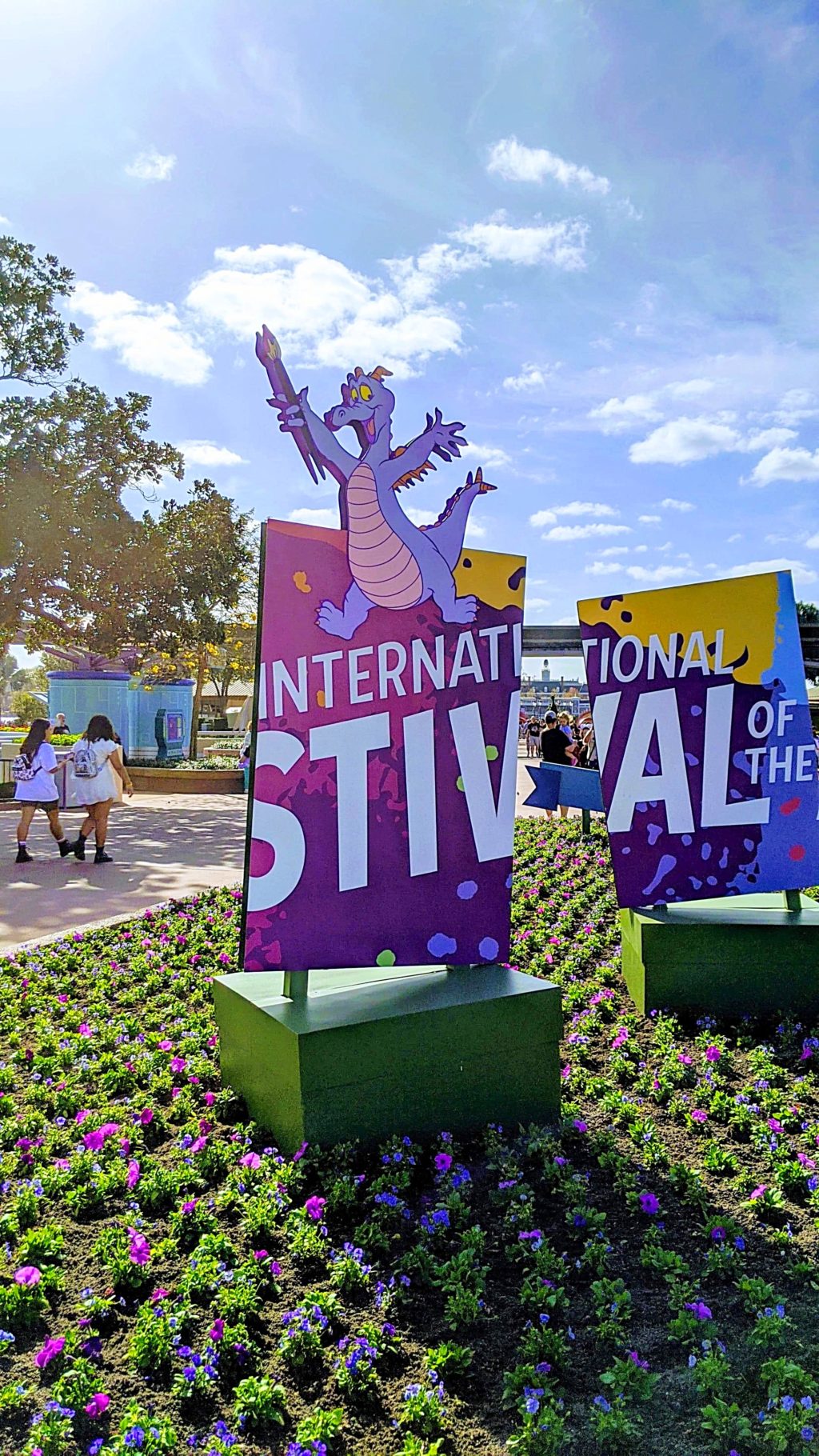 Hopefully Epcot will be in in better shape for future FoA events. It was a bit of a mess. We are definitely looking forward to the day Epcot is put back together again.
If you do visit, be prepared for things to look different than usual and build some extra time into your plans for navigating the construction wall mazes. If you have limited time, at least take time to glance at some of the visual arts offerings.
Have you been to the International Festival of the Arts yet, or do you have plans to go? Join the conversation on the Kenny the Pirate Facebook page by clicking here.