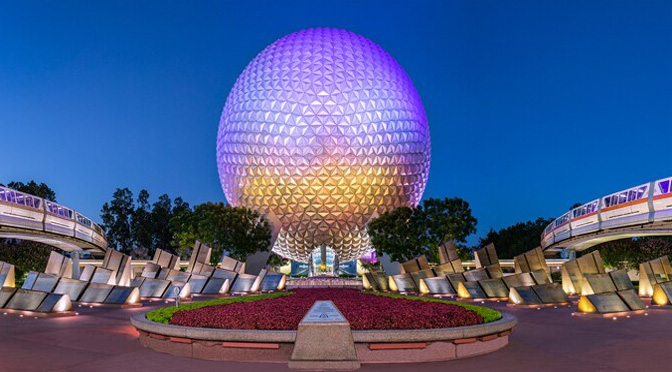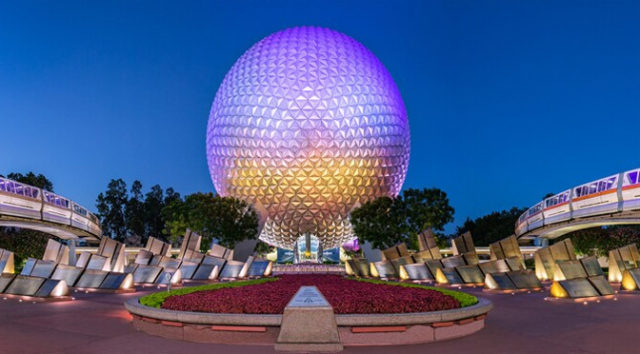 As Epcot continues its major transformation, construction will impact nearby attractions and create new walking paths. Plus, we finally have a closing date for Electric Umbrella. Read on for full details.
Epcot is a pretty big mess right now of closed attractions, blocked off areas, and lots of walls. Test Track is currently closed for refurbishment, and a few more restaurants and stores are to follow.
We have known for a while Electric Umbrella would be closing. However, the exact date has been unknown. Taste Track Burgers and Fries and Eats at the Epcot Experience (with a new menu) would ensure guests still had plenty of food options to choose from.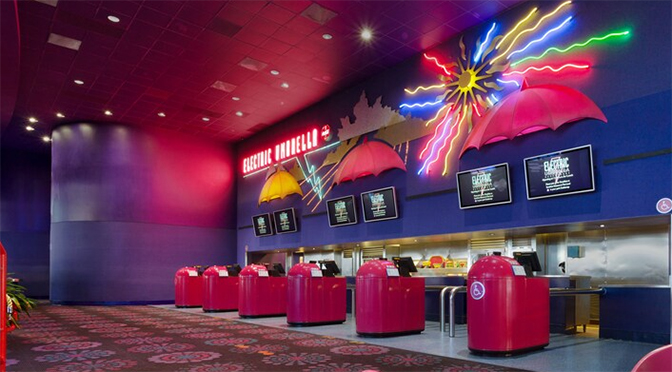 We have now learned that Electric Umbrella, Pin Central, and nearby carts and vendors will close on February 16. This means that tomorrow, February 15, is the last day of operations.
It is unclear if Taste Track will open shortly after the closing of Electric Umbrella. The opening of the temporary kiosk has been delayed several times. Sunshine Seasons will serve burgers once Electric Umbrella closes.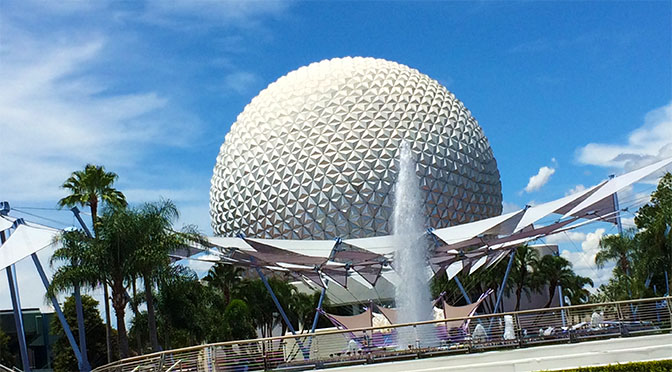 New walkways will also open while certain areas of the park are closed off to guests. Basically, everything beside and behind Spaceship Earth all the way back behind Mouse Gear will be closed off. You won't be able to cut across from Soarin' to Test Track when Test Track reopens at the end of the month.
Take a look at the map below. All red areas will be closed.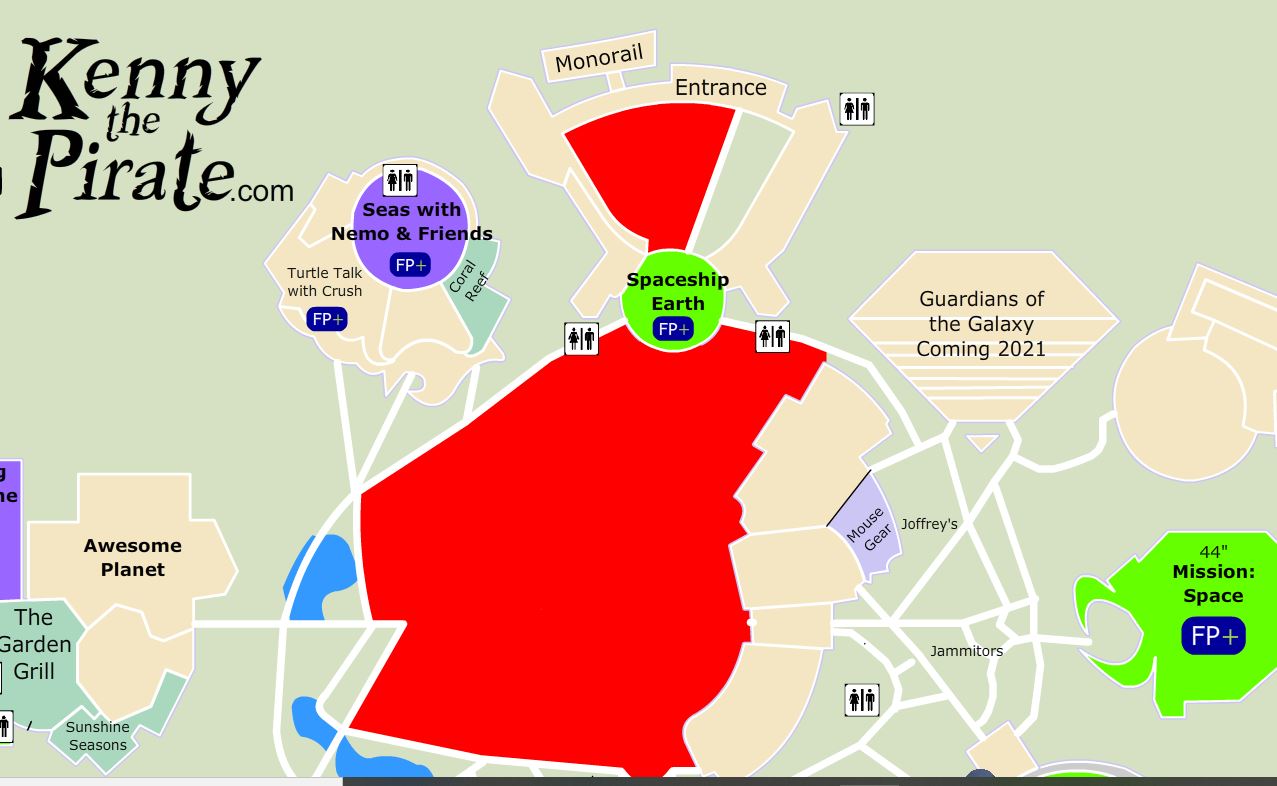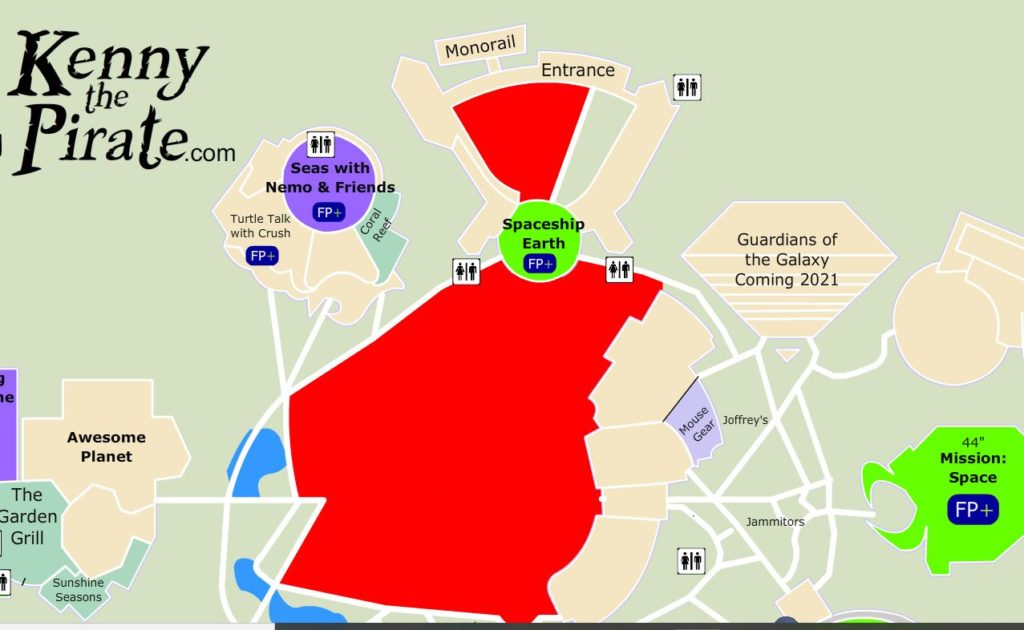 New passageways will be open so guests can still access the open areas of Epcot.
With all the changes at Epcot, it can be difficult to plan your day at the park. Character Locator has all refurbishments listed and notes which stores are closed. Times for each attraction are also listed on Character Locator. Make sure you are checking back frequently and use Kenny's premade touring plans so you can still have a great day at Epcot!
What do you think of all the changes at Epcot? Are you sad about the closing of Electric Umbrella? Share your thoughts with us on facebook.
-Monica