See the changes here.
Space 220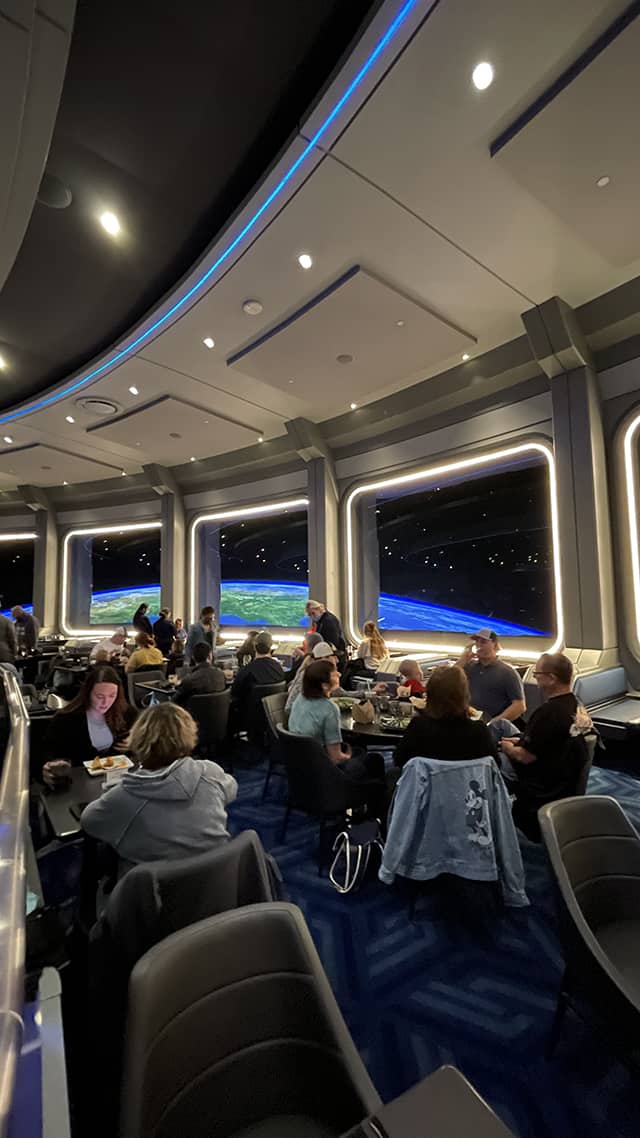 Space 220 has been one of the hottest Advanced Dining Reservations to land since its opening. Part of the appeal is that it is an immersive dining experience that takes visitors to the Centauri Space Station 220 miles above EPCOT!
The restaurant itself is a theme park attraction featuring a fun virtual elevator ride where Guests watch the Earth shrink away as they ascend into space. Once they arrive they are treated to heavy space theming. Many guests consider it a must-try.
Our writers here at Kenny the Pirate have extensively covered this restaurant since it opened in 2021. Head over HERE to see all our Space 220 posts and reviews!
Menu Additions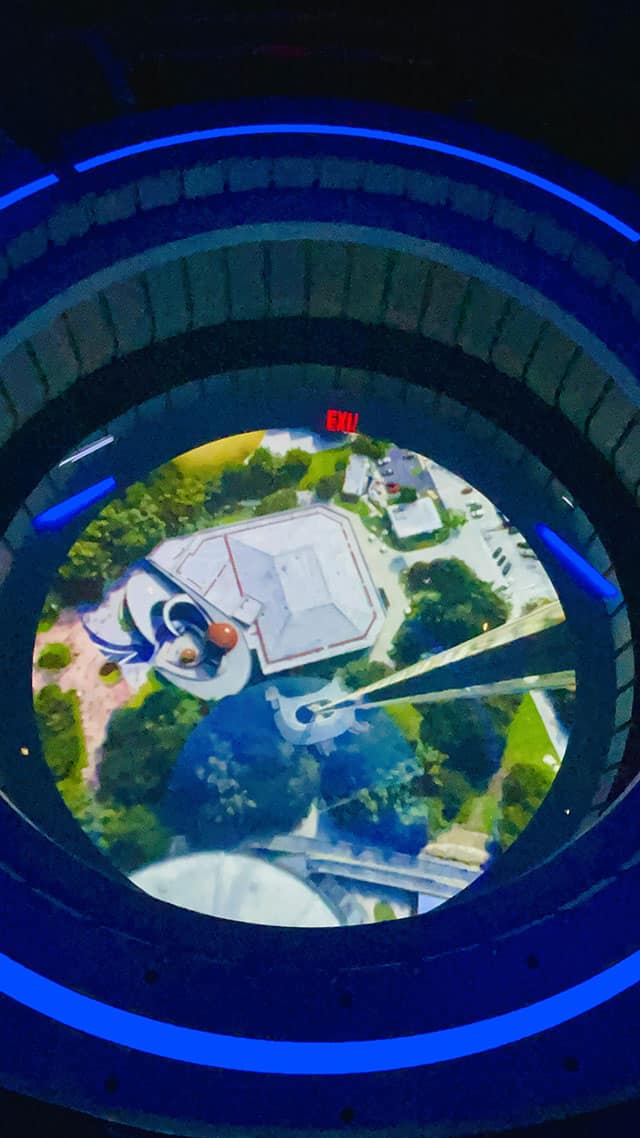 On top of a limited-time dessert and new menu options this past spring, the restaurant is adding even more additions to its menu. Just in time for summer, let's take a look.
For "Lift Offs" (aka appetizers), try the new Seafood Cannelloni "Rockets." This includes shrimp, scallops, snapper, saffron cream sauce, salmon caviar, and chives. The Neptuna Tartare consists of sushi grade yellowfin tuna, avocado cream, mango coulis, edamame, wonton crisp, and yuzu dressing.
Finally, consider the new Roasted Asparagus Soup. This gluten free soup has jumbo lump crabmeat, roasted poblano and red peppers, citrus chili oil, and croutons.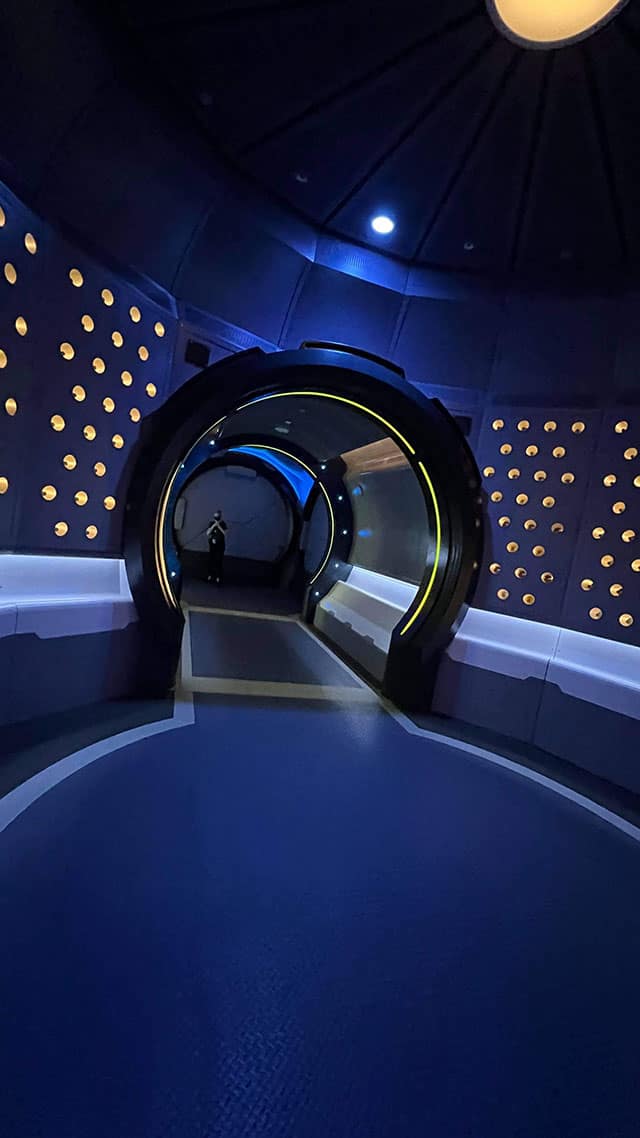 The "Star Courses" are main courses, and there are two news one! The Tomahawk Pork Chop is a slow roasted 16 oz Niman Ranch pork chop with corn flan, succotash, and spiced applesauce. Bonus: it's gluten free!
The Pan Roasted Swordfish "Cioppino" consists of shrimp, littleneck clams, Prince Edward Island mussels, and tomato fennel seafood broth. The dish coms with toasted garlic bread as well.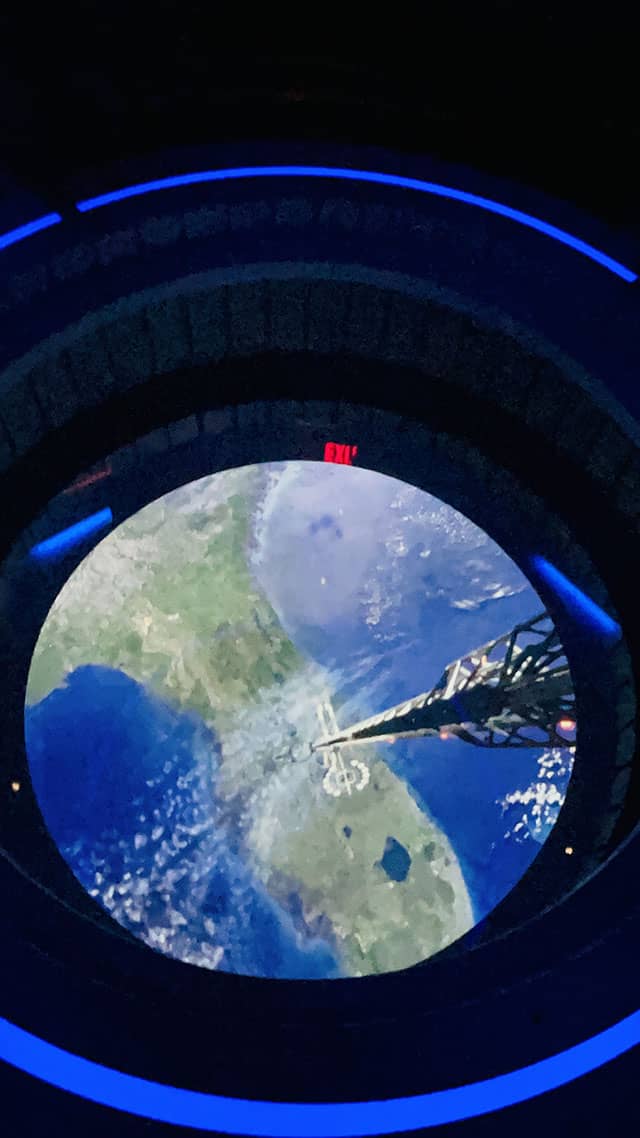 Finally, three new "Supernova Sweets" appear on the adult and kids menu. The Vanilla Bean Greek Yogurt Parfait, Cosmic Cupcake, and Fruity Pebbles Cereal Rocket Pop are all some sweet options to end your meal.
Do any of these sound appealing? Are you heading to Space 220 soon? Let us know in the comments below and pass this post along to someone who may find this information helpful!