Are the new menu items at Space 220 in EPCOT out of this world? Here is what you need to know if you are planning to dine there on your next trip to Walt Disney World.
Space 220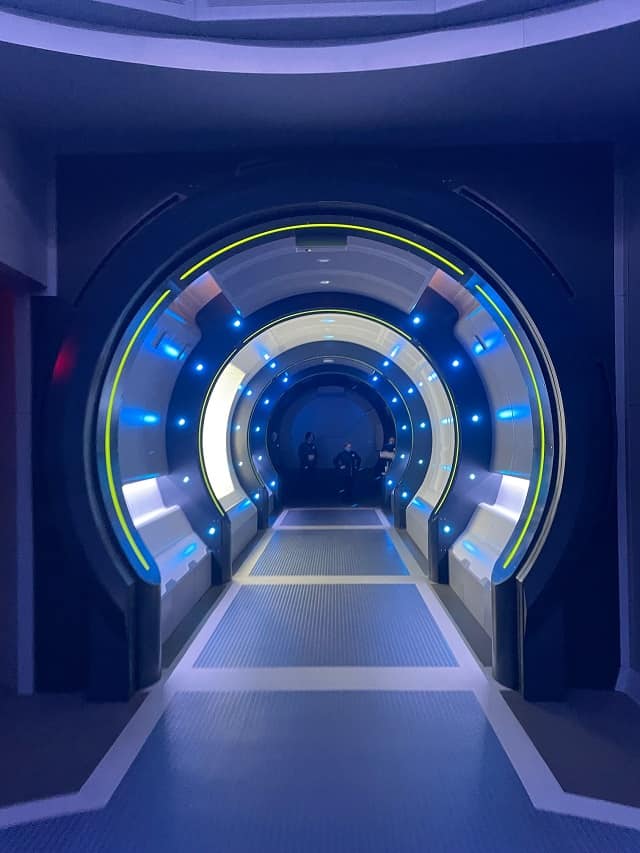 Space 220 has been one of the hottest Advanced Dining Reservations to land since its opening. Part of the appeal is that it is an immersive dining experience that takes visitors to the Centauri Space Station 220 miles above EPCOT! 
The restaurant itself is a theme park attraction featuring a fun virtual elevator ride where Guests watch the Earth shrink away as they ascend into space. Once they arrive they are treated to heavy space theming. Many guests consider it a must-try.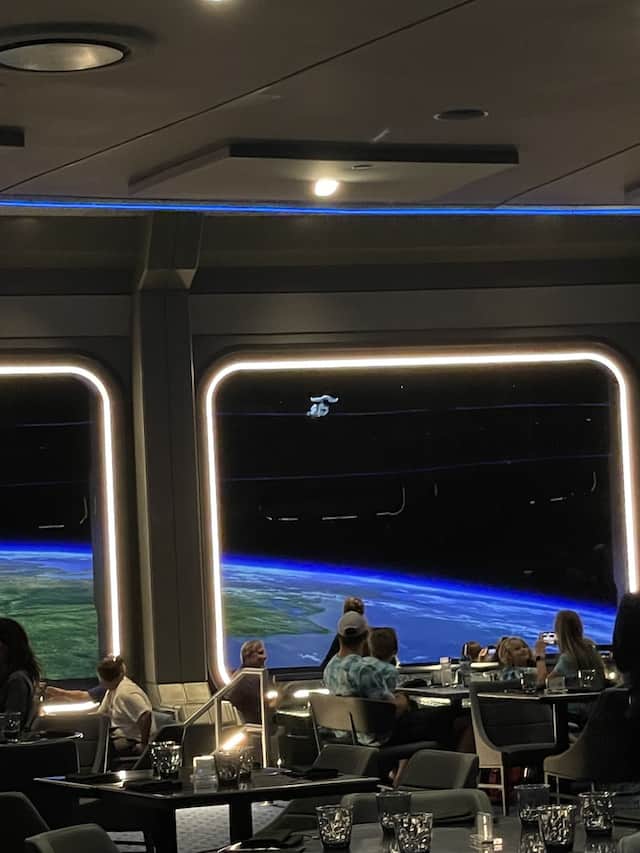 However, a number of guests found that they were not as in love with the food as they are with the ambiance and the experience of dining at Space 220. This was a shame because the restaurant is such a fun experience. Also, if you select the dining room instead of the lounge, you will find yourself paying Prix Fixe prices. You can read a review of the original menu here.
Fortunately, for diners, menus are not stagnant in Walt Dinsey World and are subject to evolution. Space 220 made some positive changes to the menu a few months ago that I (Katie) was lucky to try!
Appetizers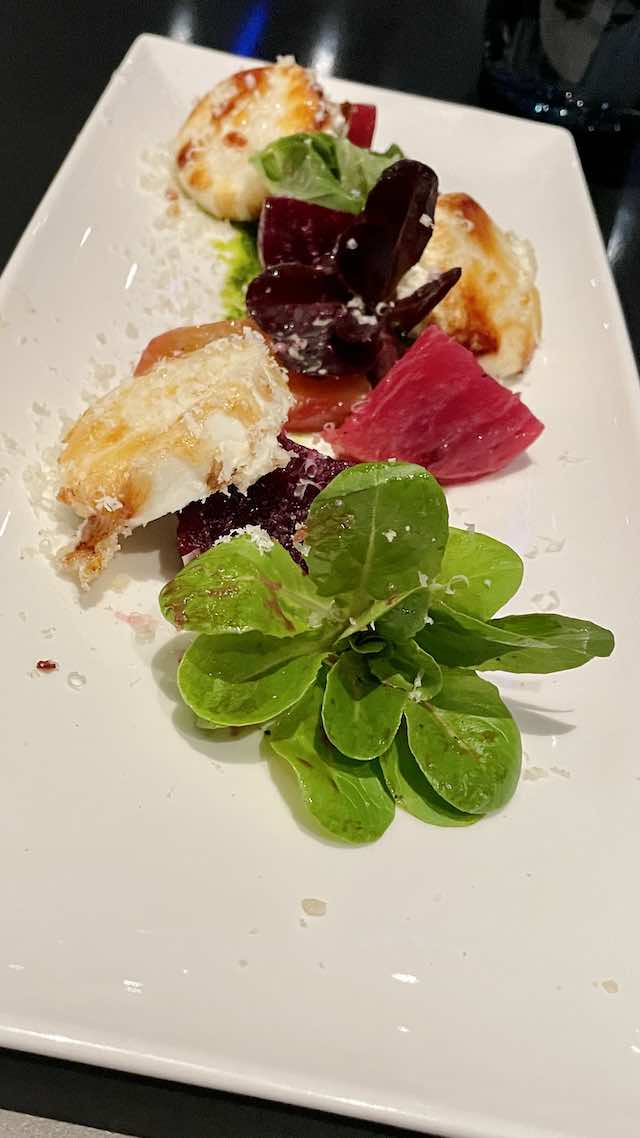 First of all, new appetizers landed on the menu. The Neptune Tuna Tartare and Galaxy Grain Salad were both removed. The Neptune Tuna Tartare was replaced with Neptuna Nicoise: Diced Yellow Fin Tuna, Haricot Verts, Cherry Tomatoes, Potatoes, Olives, and Balsamic Reduction.
I was a little sad to see the Galaxy Grain Salad go as it is one of the best salads in Disney World. However, it was replaced with an even better salad. Now Guests can enjoy the Roasted Beet Salad, which is a delightful plate full of Petite Rosette Lettuce, Herb Pesto, Hazelnuts, and Caramelized Goat Cheese.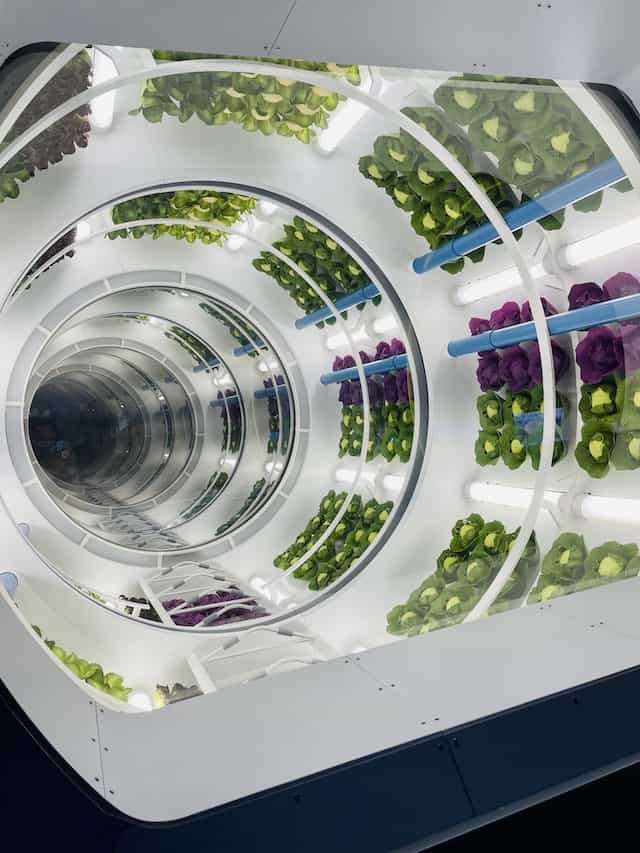 Whoever decided to caramelize goat cheese is a genius. It was delicious with its crisp shell, similar to a creme brulee. It paired beautifully with the beats and hazelnuts.
Moreover, my children were delighted by the petite rosette lettuce, which looks a lot like what is growing in the Space Garden Guests pass on the way into and out of the dining room. In fact, they loved it enough to happily sample some of the greens from my plate.
Entrees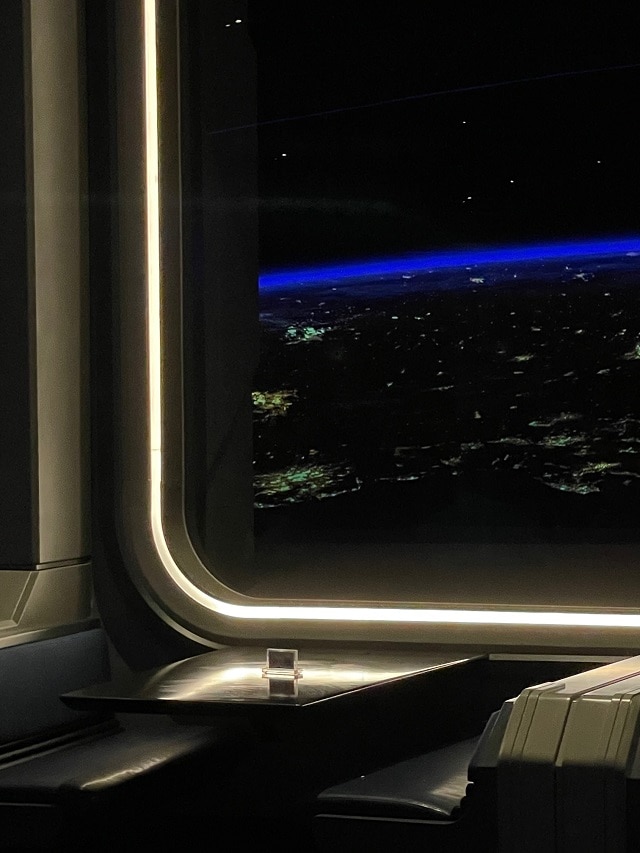 There is also a trio of new entrees. Guests can now enjoy:
Rocket Flame Seared Tuna: Fennel Spice-Rubbed Tuna Loin, Eggplant Caponata, Arugula, Aged Balsamic
Roasted Chicken Breast: Maple-Glazed Parsnips & Carrots, Potato Gratin, Black Truffle Jus
Stuffed Jumbo Shells: Crushed Chickpeas, Edamame, Saffron Tomato Ragout, Eastern Spice, Basil Pesto
I tried the Roasted Chicken at the recommendation of our server. I do not typically order chicken off Prix Fixe menus as I do not find it to be a great value where steak and salmon are also available.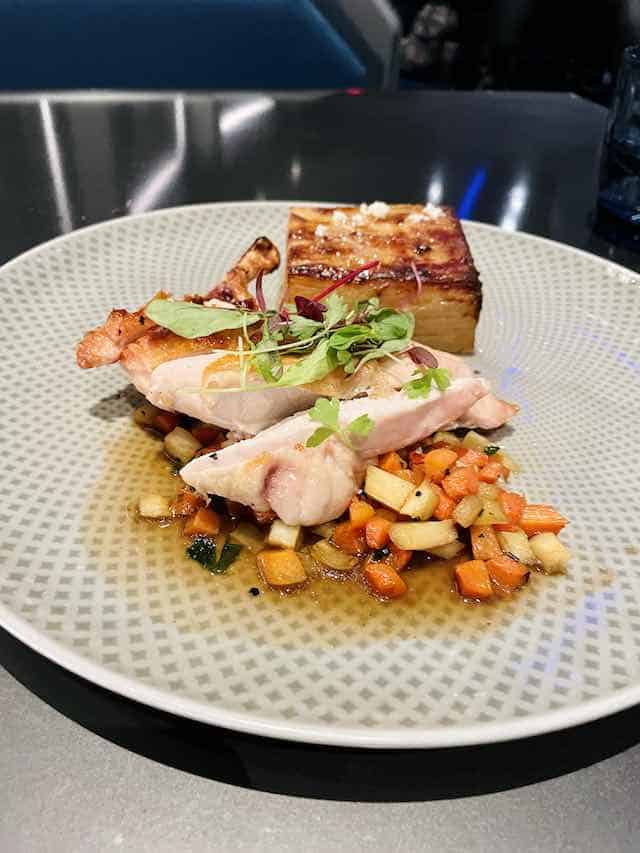 Ultimately, it was a fantastic recommendation. The chicken was perfectly cooked and flavorful. Our server stated that it is marinated for a full 24 hours, and it tasted to me as if that were the case.
Additionally, the Maple-Glazed Parsnips and Carrots were delightful. And that Potato Gratin is one of the best potato dishes I have had in Disney World. It is made up of layers upon layers of thinly sliced potatoes and cheese. It was melty and delicious with a crispy finish.
Overall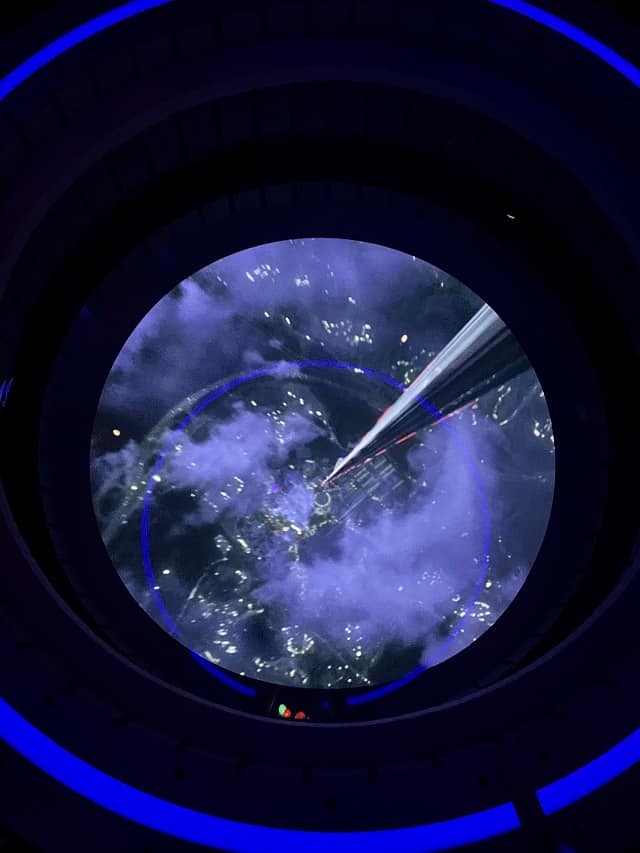 As it turns out, the menu changes added a good deal of value to the overall experience. I prefer the new dishes to the items that were available when Space 220 first launched. I am glad for the shifts especially because my children love Space 220, and now I will look forward to the food instead of just the experience.
If Space 220 seems a bit out of range for you in terms of pricing for repeat visits, consider trying the lounge instead. You can read about the difference between the dining room and the lounge and how it will save you lots of money right here.
The new Space 220 Dishes elevate the dining experience to new heights.
Do you know someone who is heading to Walt Disney World who would love to hear about these changes? Be sure to pass this article along to help them out. Have you been to Space 220 yet? Let us know in the comments.