Are you a fan of Dooney and Bourke handbags? You might feel lost without the newest collection that just dropped. See if you want to grab one before it swims away.
Disney Dooney & Bourke Collections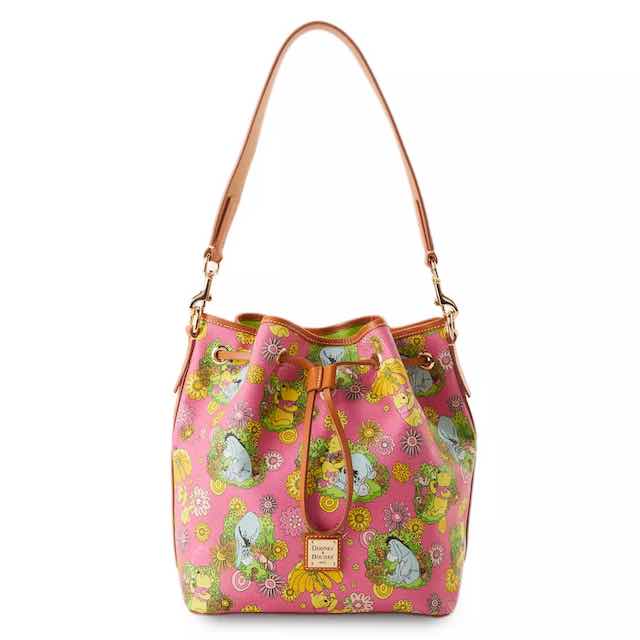 Obsessions with bags and purses are a real thing. Throw in some luxury handbags and add fun Disney characters to them and you have a reason to start a whole new collection!
I (Maggie) actually own quite a few Disney Dooney & Bourke purses, but the number of purses I have does not compare to Ashley's impressive collection. Her collection is so extensive, and she has a photo tour of it that can be found HERE, HERE and HERE.
Finding Nemo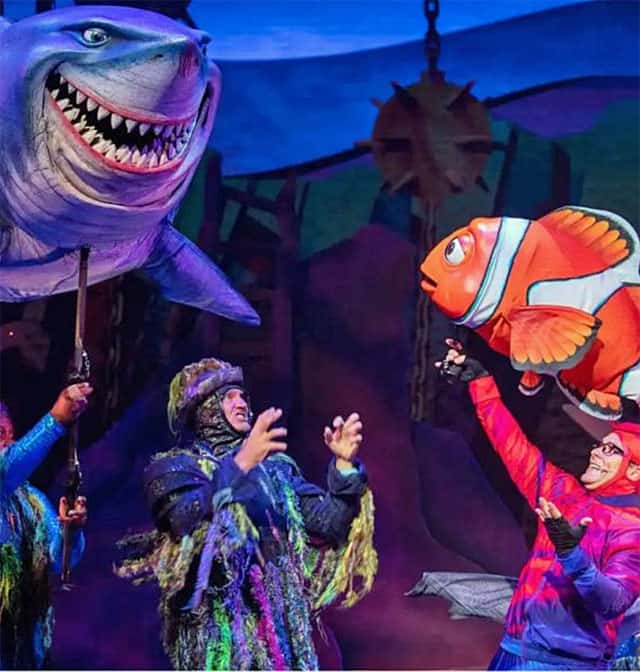 Disney and Pixar's film, Finding Nemo is celebrating its 20th anniversary this year! The film was released on May 18, 2003 and is about a Dad (Marlin) searching for his lost son, Nemo. They are both clownfish and when Nemo gets lost, Marlin meets new friends along the way and also learns some things for himself, like learning how to let go.
Children love all of the fun sea characters and adventure of finding Nemo and adults love the heartwarming story.
A New Collection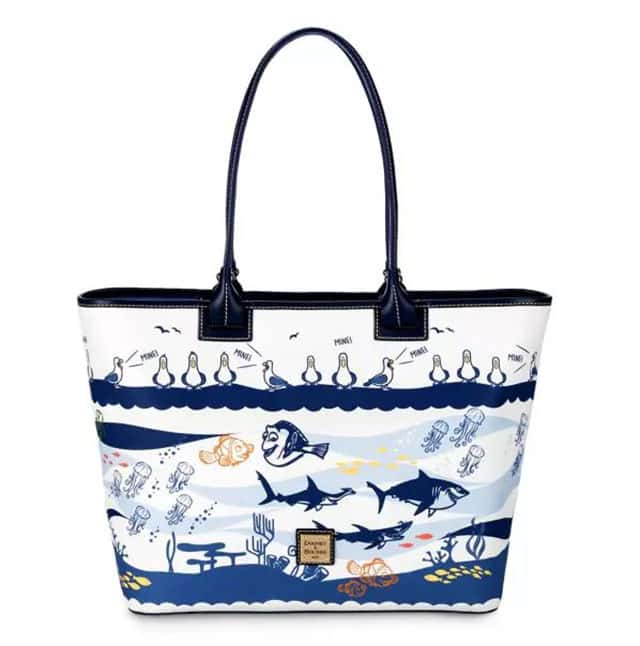 Dooney & Bourke's latest Disney collection celebrates the 20th anniversary of Disney and Pixar's film, Finding Nemo.
Disney's Dooney & Bourke Finding Nemo Anniversary collection features an all-over print featuring our favorite sea friends from Finding Nemo.
You can spot characters like, Nemo, Dory, Marlin and even those seagulls shouting out, "Mine! Mine! Mine!".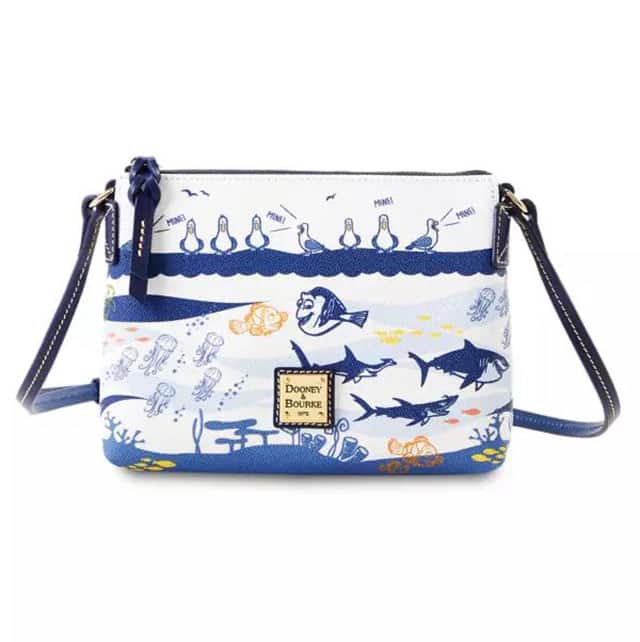 The collection offers several styles to choose from, including a Finding Nemo Dooney & Bourke Tote Bag – 20th Anniversary retailing at $328.00. Next is the Finding Nemo Dooney & Bourke Crossbody Bag -20th Anniversary for $128.00.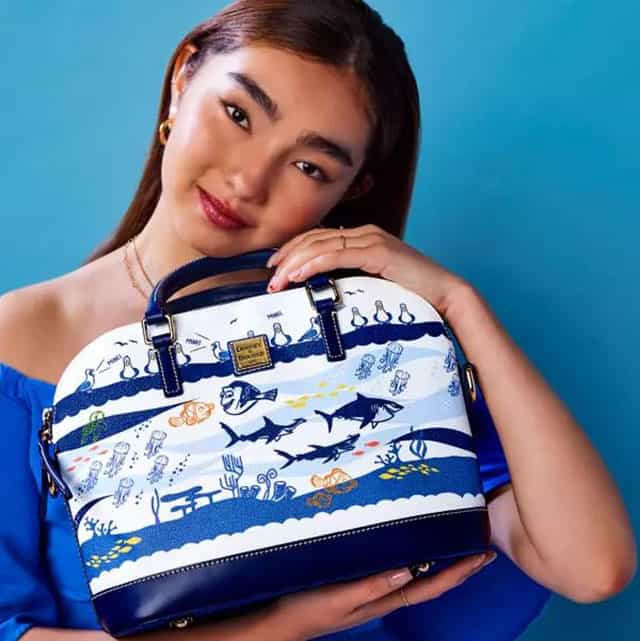 The last piece of the collection is the Finding Nemo Dooney & Bourke Satchel Bag – 20th Anniversary retailing at $298.00. Each piece in the collection features dark navy blue, white and blue colors. To me, it's a perfect them for warm summer days and these bags would be perfect for something like, a Disney Cruise!
How to Get Yours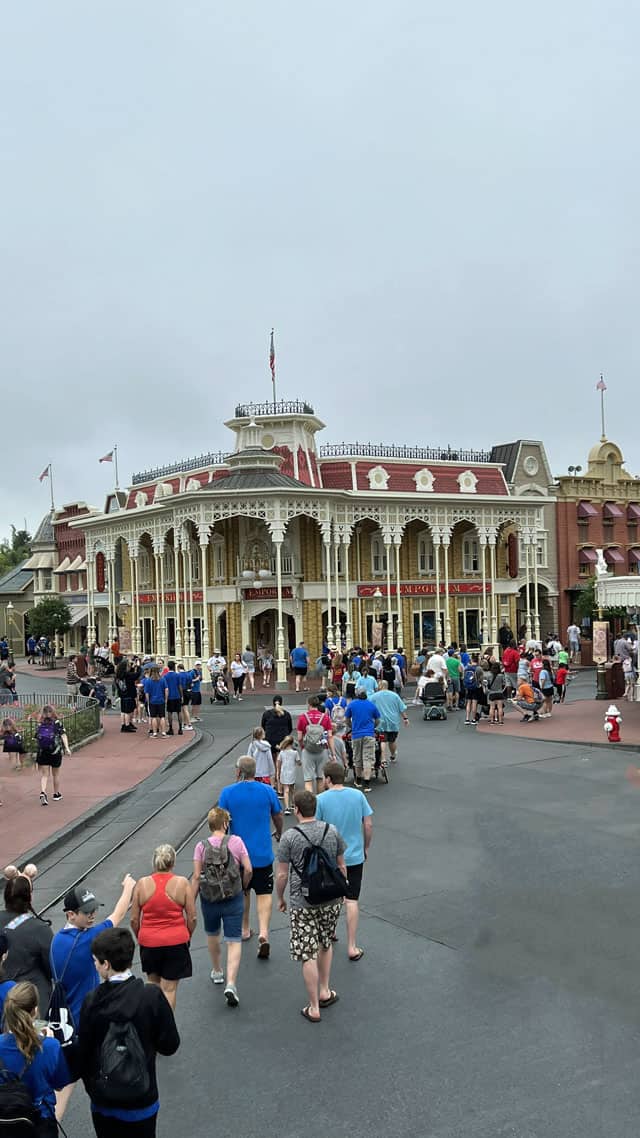 You can find this collection at various retailers all over Walt Disney World. The collection is available in select stores and most likely, many of the resort stores all over.
If you cannot find your way to the parks anytime soon, great news! The collection dropped this morning online and is available now on shopDisney.
What do you think of the newest Dooney & Bourke collection? Will you be shouting out, "Mine! Mine! Mine!" if you grab one for yourself? Tell us your thoughts about it in the comments below or share this post with another Dooney loving friend.