The Michelin Guide is one of the world's most prestigious restaurant rating organizations, and did you know that Disney has made the list at multiple restaurants on property? Read on to learn which restaurants have earned the prestigious recognition.
The Michelin Guide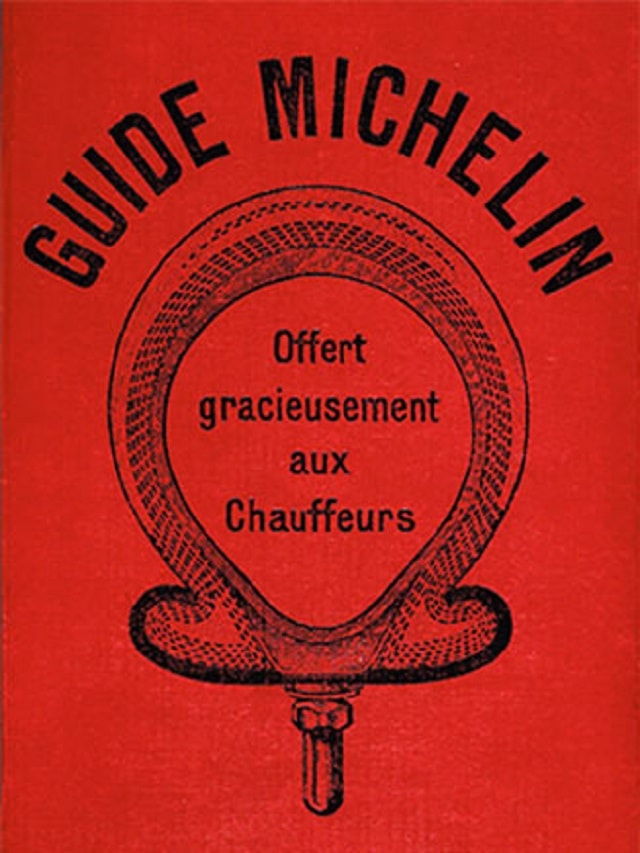 Most likely you have heard of the name Michelin. Does the name ring a bell? Michelin Tire founders Edouard and Andre Michelin founded the first Michelin Guide, a series of guidebooks in 1900. They wanted to create a demand in France for automobiles as there were less than 3,000 on the road.
The Michelin guide, which was free, provided information to motorists, which included maps, tire repair and replacement instructions, car mechanic listings, hotels, and gas stations throughout France.
In 1922, the guide began notably listing restaurants by specific categories, and the brothers recruited a team of inspectors to visit and review restaurants, who were always anonymous. This is the birth of the Michelin restaurant guide. In 1926, the guide began to award stars for fine dining restaurants. Initially, it began with one star recognition. The ranking system in 1931 then followed.
The criteria for the starred rankings are the following:
1 star: "A very good restaurant in its category"
2 stars: "Excellent cooking, worth a detour"
3 stars: "Exceptional cuisine, worth a special journey"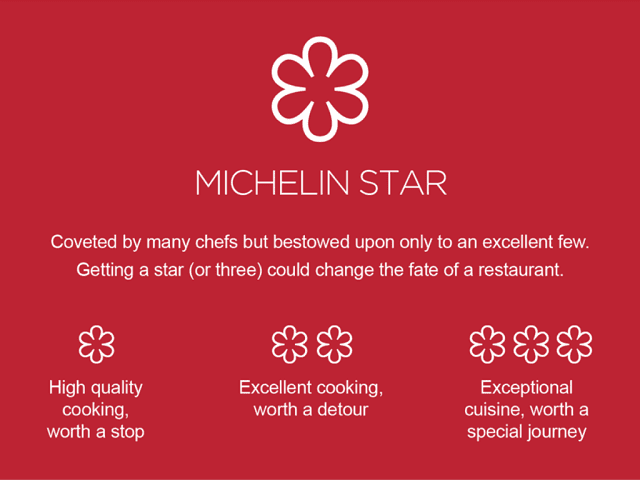 The guide ranks restaurants on a scale of one to three with three being the highest rating. However, all three ratings are extremely prestigious. For a restaurant to receive a star it must meet specific criteria regarding the quality of its products, the mastery of its flavor, and cooking techniques each time an inspector eats at the restaurant.
The Bib Gourmand and Michelin Plates awards began in 1997. The Bib Gourmand designation is given to restaurants that offer good value for money at a reasonable price. Michelin Plates are awarded to restaurants where restaurants "simply serve good food".
Chefs and their restaurants around the world aspire to be in the guide let alone to receive a star. And Disney is no stranger to making such lists!
Citricos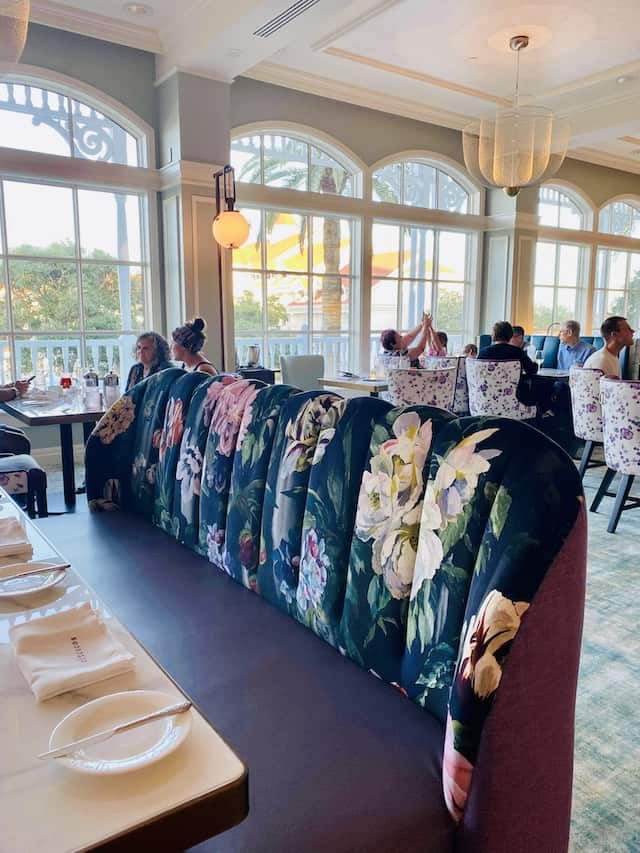 The latest region to receive a Michelin Guide is Florida. Walt Disney World is home to a One Star Michelin restaurant and several Michelin Plate restaurants. Perhaps you have already dined at one of them.
Citricos is located at Disney's Grand Floridian Resort & Spa and is themed after the Mary Poppin Returns Disney film. It received a Micheline Plate. The menu consists of a Mediterranean influenced menu crafted by Chef Andres Mendoza. Menu items include Domestic Golden Tilefish, Guava Barbecued Short Ribs, Truffle Mac & Cheese just to name a few. In the mood for some caviar? It will run you $145 for 1 oz.
Morimoto Asia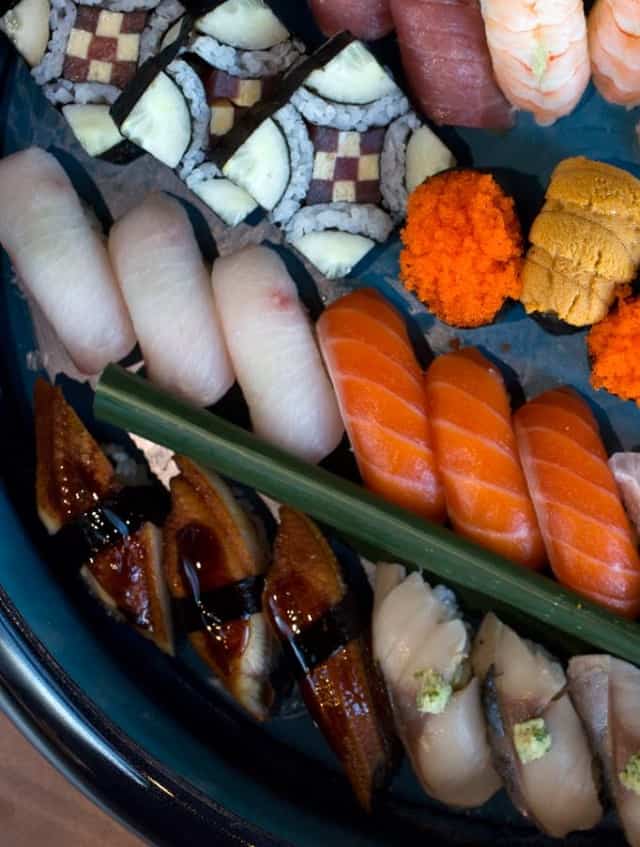 Morimoto Asia at Disney Springs offers a Pan-Asian menu that combines Asian cuisines. The restaurant is owned by Chef Masaharu Morimoto, famously known from the show Iron Chef. He also received a Michelin Star in 2008 for his restaurant, Morimoto XEX in Tokyo, Japan.
Morimoto Asia places guests in the middle of a unique kitchen exhibition that provides behind-the-scenes of how traditional foods are prepared. The restaurant is 2-stories and includes 20-foot-long chandeliers, Shanghai-influenced lounges, private dining spaces and a second-level sushi bar and lounge.
Lunch and dinner feature different menu items throughout the day. These include Morimoto Peking Duck, Tonkotsu Ramen, Sushi and Sashimi and much more. The restaurant has earned a Michelin plate.
California Grill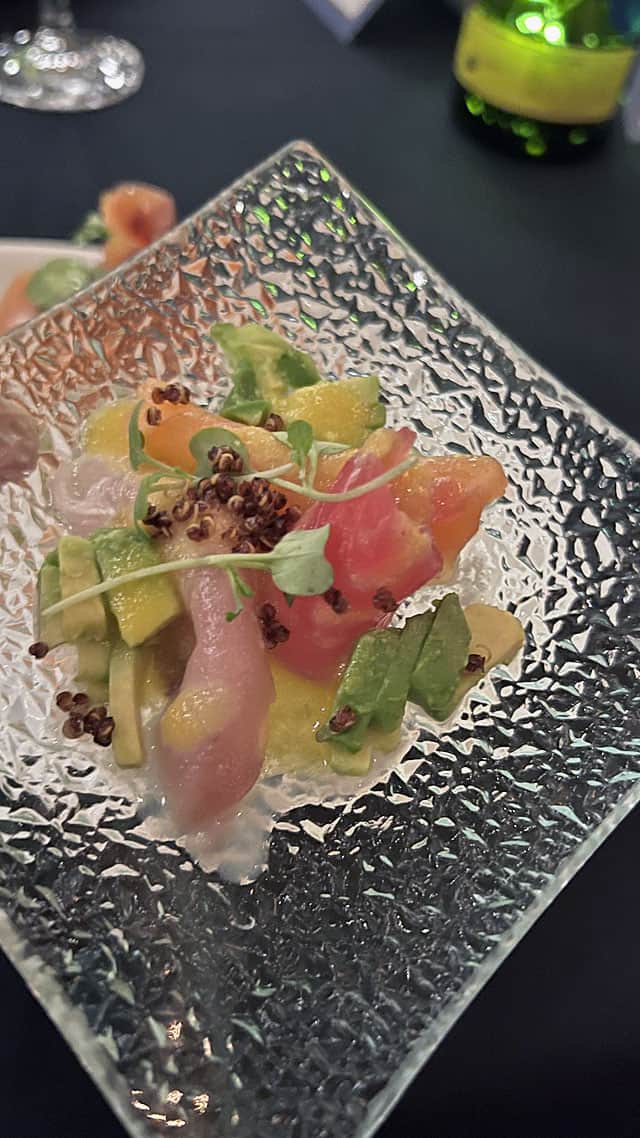 Located at the top of the Contemporary Resort is California Grill. The menu and atmosphere of the restaurant celebrates California cuisine with fresh, seasonal ingredients and the international, melting-pot culture of the Golden State. The restaurant offers a three-course meal which includes one appetizer, one entrée, and one dessert. The cost of the meal is $89 per adult and $39 per child.
In addition to earning a Michelin plate, California Grill offers one of the best fireworks dining experiences at Walt Disney World Resort. Lights are dimmed as the music is piped into the restaurant—immersing Guests in the magic of the night. What a wonderful way to enjoy a meal!
The Polite Pig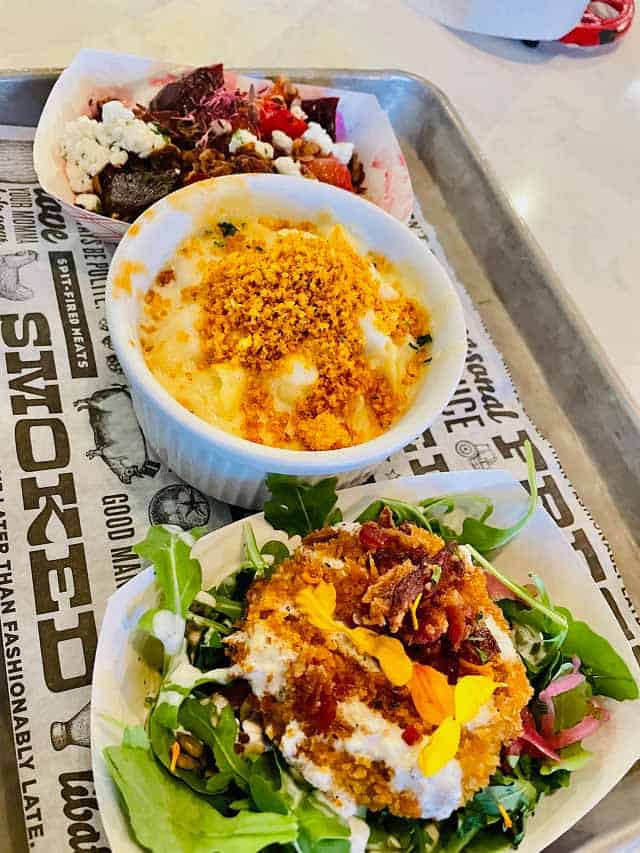 Not in the mood for fancy dining? Make sure to add The Polite Pig to your list! This quick service location is located inside Disney Springs.
The menu includes starter snacks, sandwiches, salads and fresh market sides, chicken, pork and fish prepared on the smoker. For kids, classic American bites like sliced smoked turkey breast, mac and cheese and chicken tenders are available. Prices are under $14.99. What a great experience to enjoy a Michelin Plate restaurant!
Two Walt Disney World Restaurants Added to Michelin Guide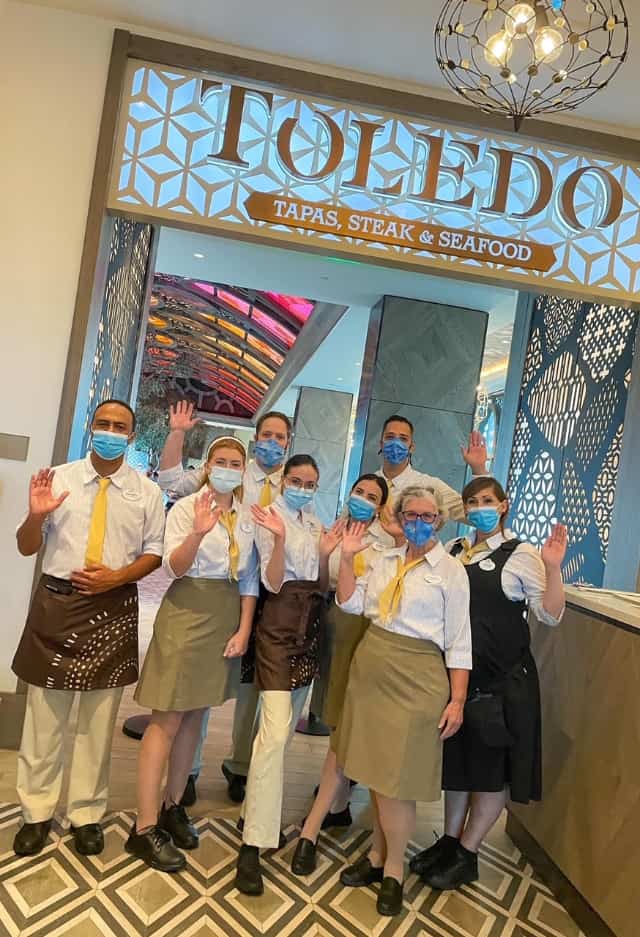 In April 2023, Michelin Guide announced the addition of two Walt Disney World restaurants to be recognized in May.
Situated on the 16th floor of Disney's Coronado Springs Resort, guests will find Toledo-Tapas, Steak & Seafood, a restaurant whose vibe offers bold colors and geometric tiled floors inspired by surrealist art and the 1930's avant-garde. Guests will enjoy small plates inspired by the flavors of Spain which offer steaks, seafood, charcuteria and cheese, and delectable desserts which include café con leche and more. This Michelin Plate restaurant is a reasonably priced dining experience.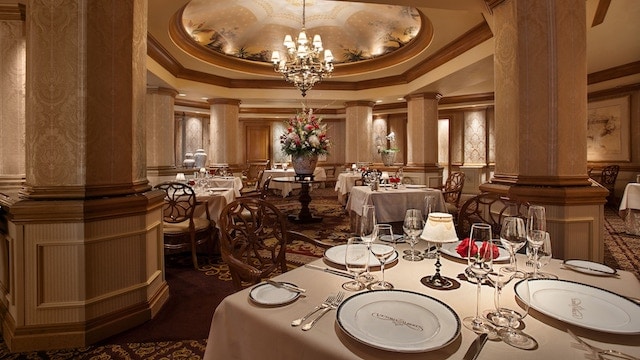 Interested in a once in a lifetime dining experience on Walt Disney Word property? This next restaurant will soon be added to the Michelin Guide for 2023. Make sure to book a reservation at Victoria and Albert's which is located in Disney's Grand Floridian Resort & Spa. The fine dining experience receives its inspiration from Queen Victoria's Jubilee Celebration.
Guests will select from three different dining experiences. These include The Dining Room, Queen Victoria's Room and The Chef's Table. The "Our Chef's Tasting" menu allows guests to choose from 2 tasting menus, each designed to delight. Chefs have crafted menus including the freshest seasonal ingredients while incorporating innovative techniques.
The prix-fixe menu begins at $295.00 per Guest and optional wine pairings start at $150.00 per guest. Additionally, zero-proof pairings start at $110.00 per guest. Guests must dress accordingly.
Well, there you have it! The comprehensive guide to Walt Disney World dining experiences recognized by the prestigious Michelin Guide. Have you indulged and visited any of these restaurants during a WDW trip? Please make sure to share this article with a foodie fan!