It is always fun when a Disney restaurant gets an update to their menu, especially when they are delicious updates! Check out this favorite restaurant's new updates!
Sebastian's Bistro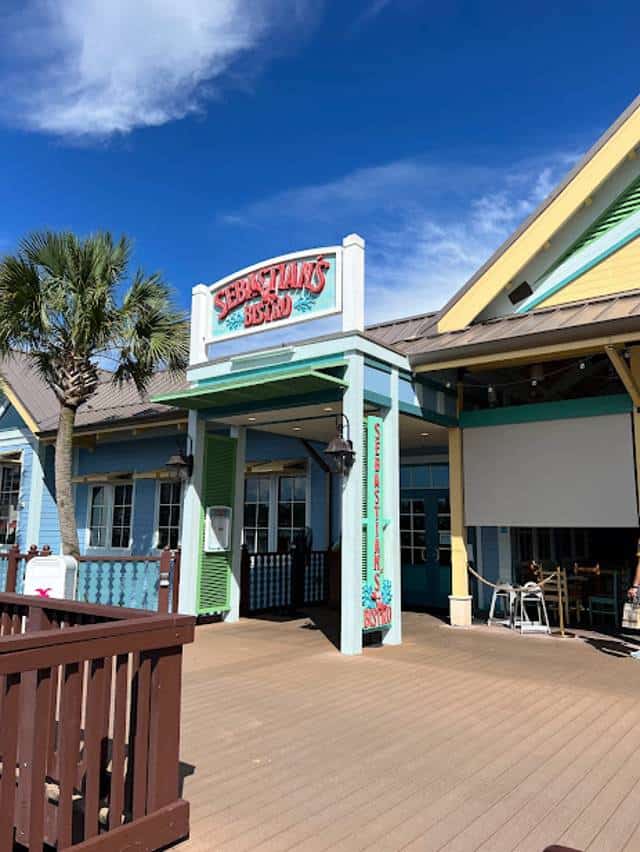 Sebastian's Bistro is a table service dining option at Disney's Caribbean Beach Resort. Disney describes it as, "transport your taste buds to "island time" with delightful family-style dishes infused with rich Latin and Caribbean flavors."
You tend to only hear about the character meals or the meals at the deluxe resorts. Sebastian's Bistro is found at a moderate resort, but it is well worth your travels to this resort.
You can get here by bus or Skyliner. Caribbean Beach Resort is the central hub for the Skyliner, so it may not be too challenging for some to get to. Check out my review HERE.
Menu Update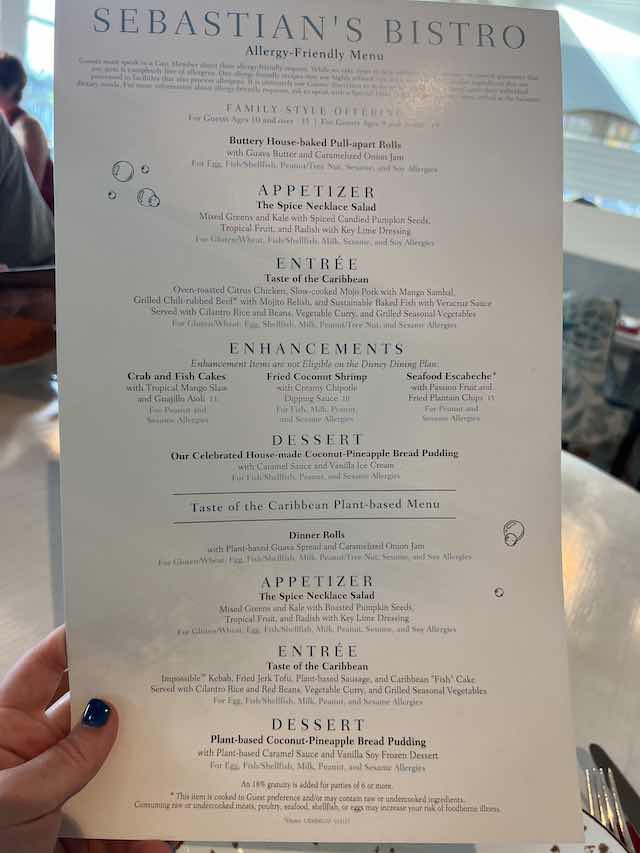 One BIG thing that has been updated on the menu is that under each item it lists if it is safe for any particular allergies you may have. I love this as my son has food allergies and this can help us decide where to eat.
My family has enjoyed a few table services with great experiences (more to come as we venture around!. Read about my experiences at Tusker House, 'Ohana and the Crystal Palace buffet! Disney even has an allergy friendly option for Mickey's Not So Scary Halloween Party. Check out my review HERE.
New Food Items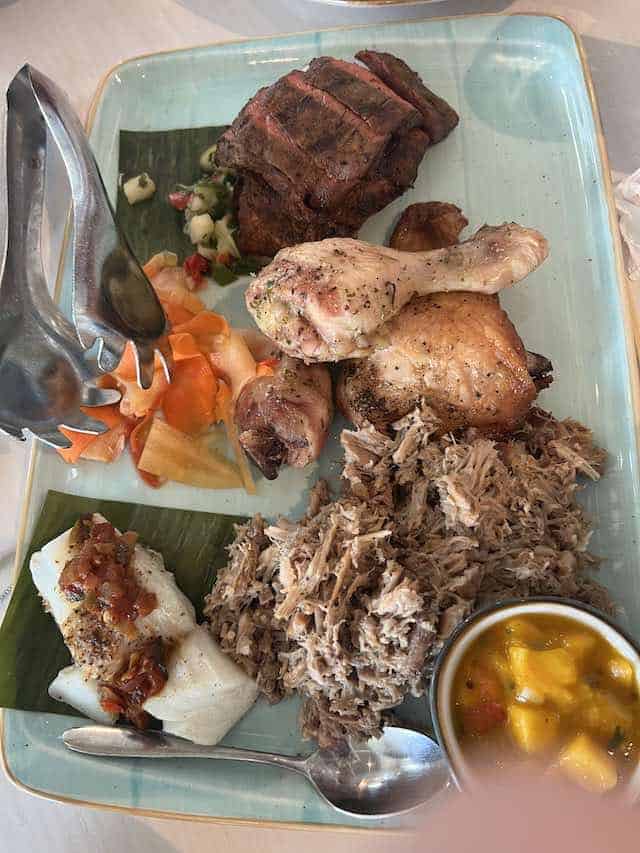 For one price you can enjoy bread, salad, an entree and dessert. However, you can choose to add some delicious enhancements to your meal. Before you could add fried coconut shrimp, but now you have even more options.
You can add Crab and Fish Cakes with Tropical Mango Slaw and Guajillo Aioli for $13, Fried Coconut Shrimp with Creamy Chipotle Dipping Sauce for $10 and Seafood Escabeche with Passion Fruit and Fried Plantain Chips for $15. I did not try any of these at my last visit as I feel like the meal has plenty to offer, but boy did I want to!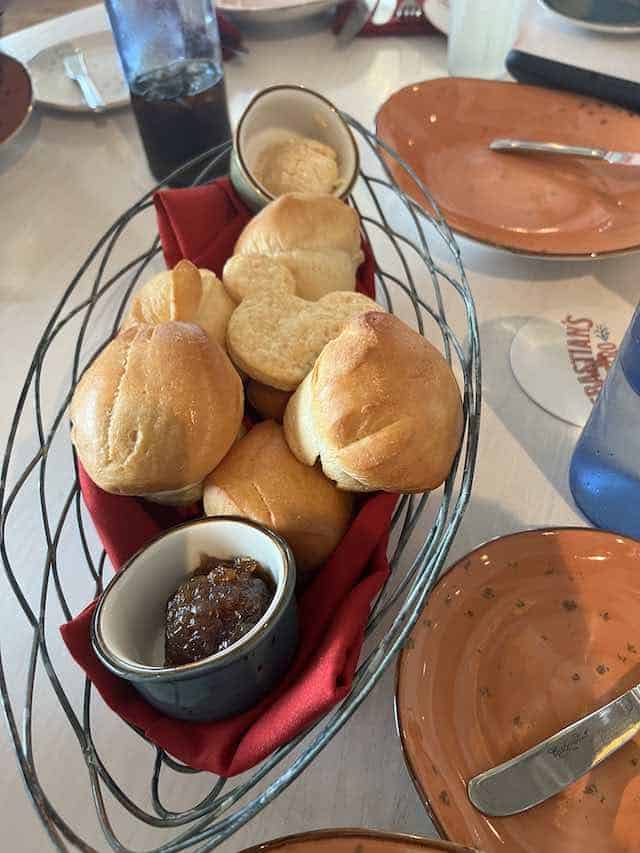 On your entree, Taste of the Caribbean, you can now enjoy a Sustainable Fish with Veracruz Sauce. We were able to enjoy cod, which was delicious and flavorful. I am not a huge fish person, but I did really love this one. It had lots of flavor where I felt it didn't need anything extra.
New menu updates include listed allergens and two new enhancements to your entree!
Even though the bread itself wasn't new, they did add a cute Mickey to the basket. However, this Mickey did not taste very good. It was dry crumbly and bland, so he may need to remain as decoration.
They also updated all of their dinner plates and serving platters. I love the look of these new platters more than the previous ones. Overall, these updates are a great addition to an already amazing menu!
What do you think of these updates? Have you tried any of them yet? Will you be making a trip to Sebastian's Bistro to try them? Let us know in the comments below!