Disney World's Tomorrowland has been experiencing change for awhile now. Take a look at the latest updates here.
Space Mountain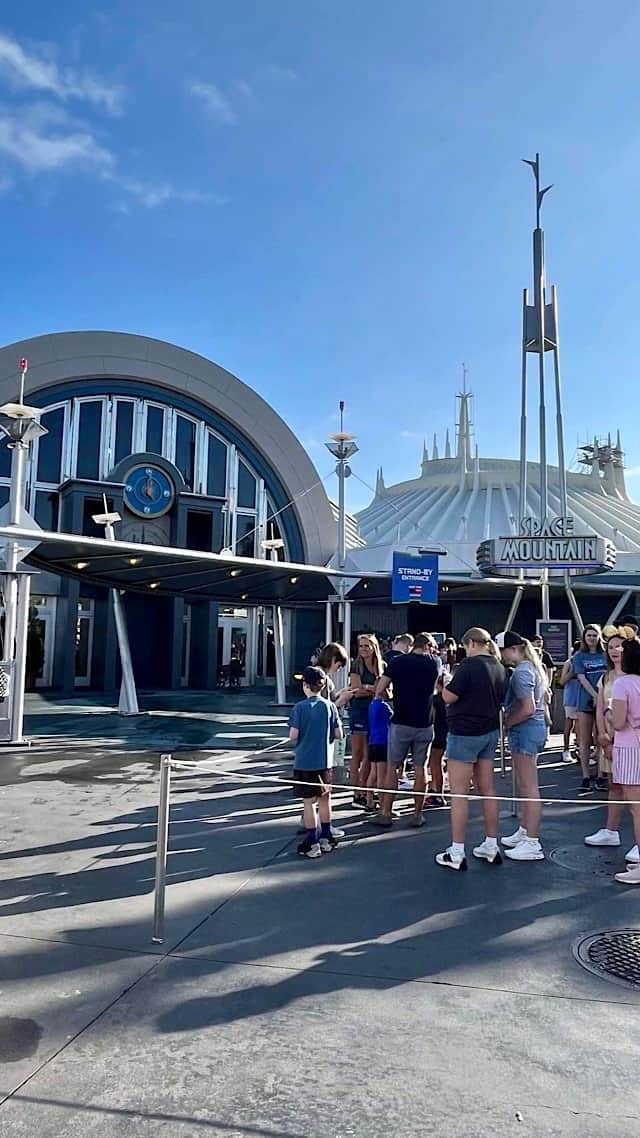 One of the most popular rides at Magic Kingdom is Space Mountain. Located in Tomorrowland, you blast off on a rocket into outer space to a futuristic soundtrack. Recently, we shared HERE that Disney now prohibits loose articles on this attraction.
Here's a quick history lesson for you. Walt Disney originally came up with the idea for a space themed roller coaster for Disneyland. However, it never came to fruition. When Disney World opened in 1971, there were no thrill rides in the park.
Disney wanted something that would appeal to more people so the concept for a space themed roller coaster came back to life. Space Mountain opened on January 15, 1975, and it has been thrilling Guests ever since!
TRON Construction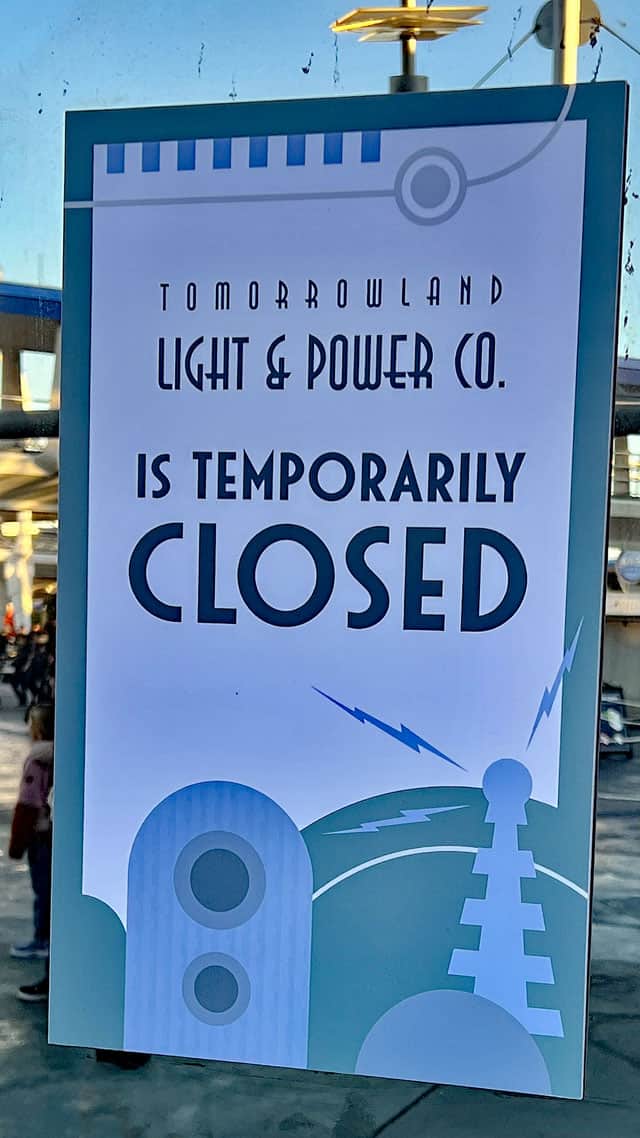 To make way for the TRON Lightcycle Run attraction, the Tomorrowland Power & Light Company store closed in August 2022 for several reasons.
First, Tron's exit actually runs into this gift shop just like Space Mountain does. Second, the area next to the gift shop is the entrance to Tron. The walkway squeezes between Tomorrowland Light and Power and the Tomorrowland Speedway attraction.
Store Reopens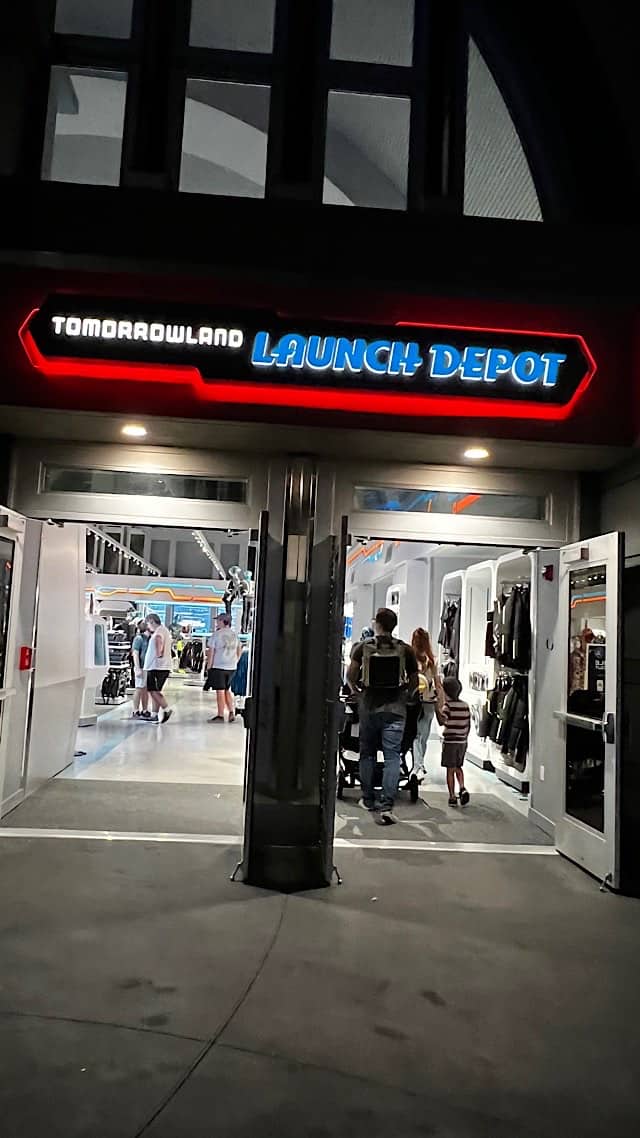 Recently, the Tomorrowland Launch Depot reopened. It features both Tron and Space Mountain merchandise.
Users who venture into the Grid will find three merchandise collections, related to the attraction experience, the film "TRON: Legacy" or the nostalgia around this digital world first introduced in 1982 with the release of the original "TRON."
You can see a first look at the merchandise coming to the newly imagined Tomorrowland Launch Depot (previously Tomorrowland Power & Light Store) HERE. There will also be a pop-up store in the previous Stitch attraction location.
Space Mountain Addition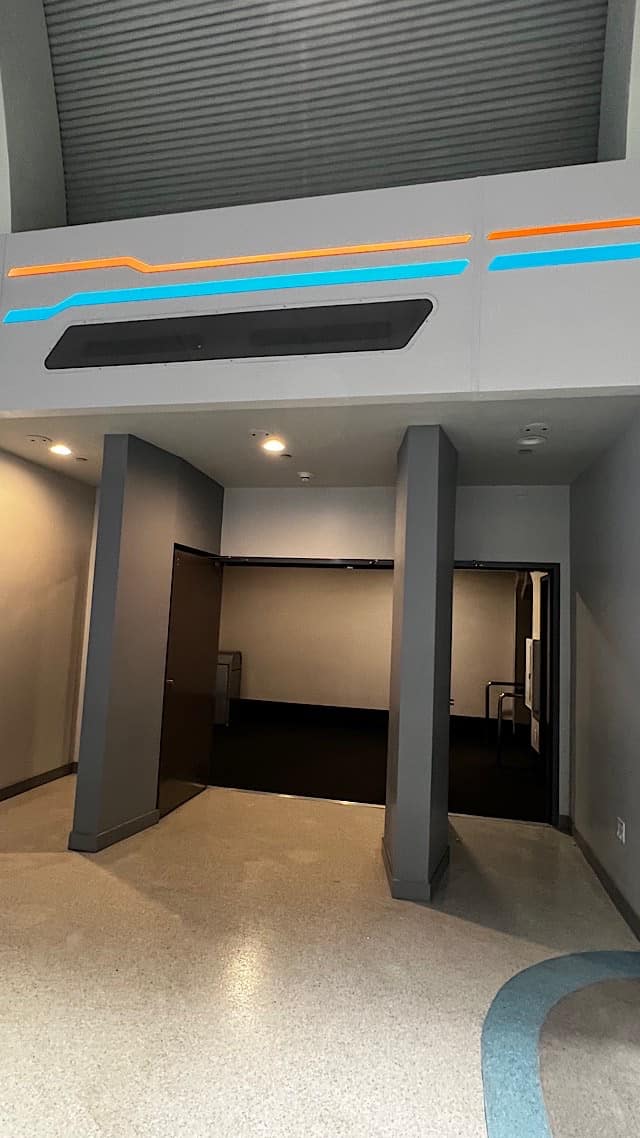 Recently, Space Mountain received a new shiny floor that debuted in parts of the queue. It gives guests the feeling of being in outer space.
For what seems like forever, the Space Mountain exit has been detoured around the gift shop. Exiting the ride was a bit of a let down.
However, that's changed! Like in the past, the Space Mountain exit pathway leads guests inside the popular gift shop. Be sure to check out all the cool new merchandise here next time you ride Space Mountain.
The Space Mountain exit pathway leads guests inside the popular gift shop now.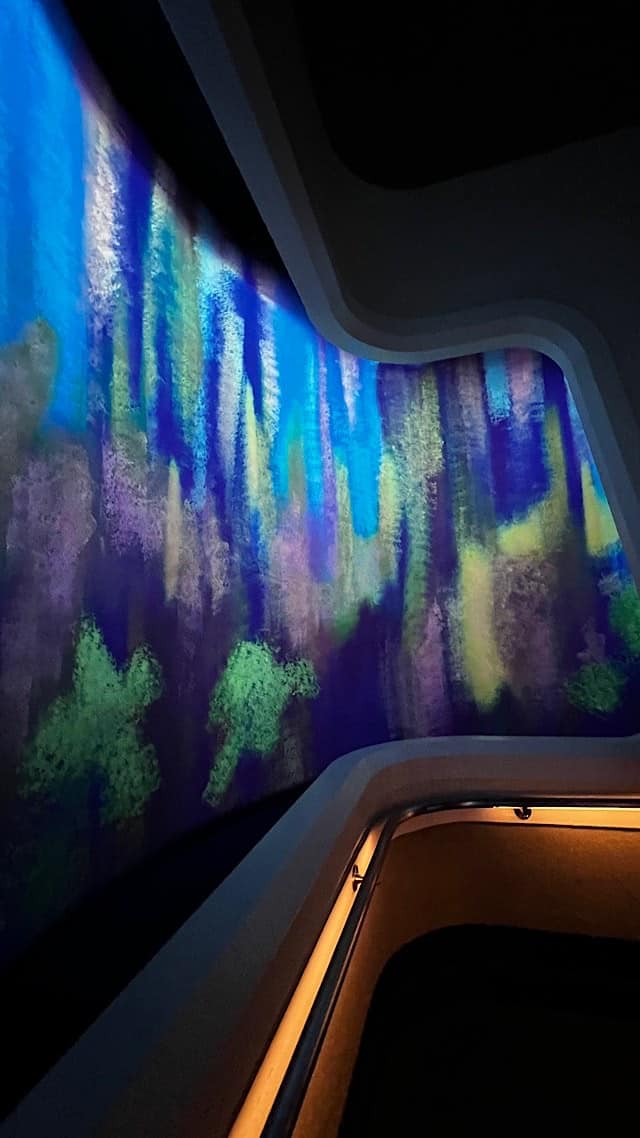 It's fun to walk through this path and see the different scenes and artwork.
Are you excited about this change? Was it worth the wait for TRON? Please let us know your thoughts in the comments and share this post with a friend.