Nostalgic Disney fans are always looking for opportunities to experience and learn about the history of the parks. This event Disneyland puts on should be on every fan's bucket list!
Throwback Nite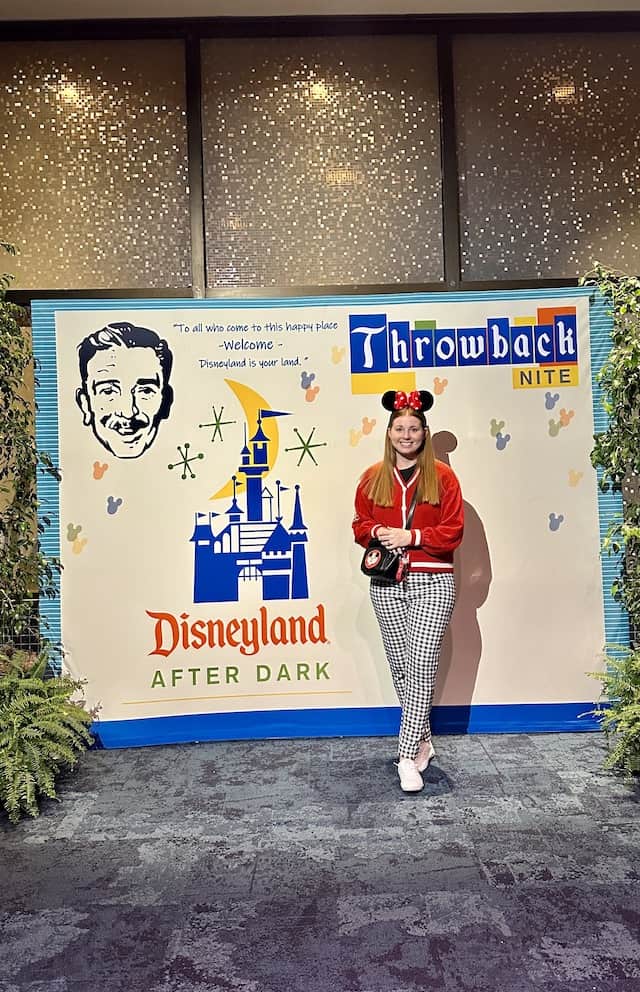 Disneyland hosts several themed After Hours events throughout the year. This is a great way for Guests to enjoy an intimate and fun evening in the park. In 2023, After Hours events include Princess Nite, Throwback Nite, Star Wars Nite, and Pride Nite.
As the name suggests, Throwback Nite celebrates the time when Disneyland Park was still in its infancy.
Step back in time to the 50s and 60s to get a taste of Disneyland Park's classic past when Disneyland After Dark: Throwback Nite returns! Dress in your dapperest attire and commemorate the evening with live music and entertainment, specialty photo ops and visits with some classic Disney Characters from the era.
As a lover of Disney history, I (Monica) was intrigued by this event and decided to head over to Disneyland to see what it was all about. If this tells you anything about how excited I was for Throwback Nite, my favorite show in Disney World is Carousel of Progress.
Photo Opportunities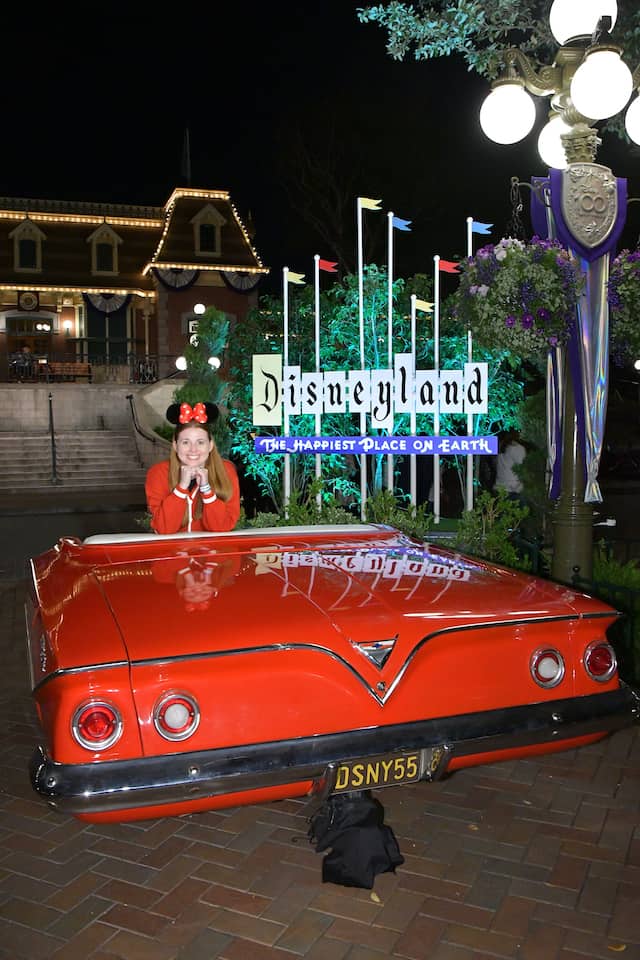 There are several photo opportunities throughout the park where you can step into various scenes. For Throwback Nite, this included scenes from
PeopleMover
Disneyland Railroad
Big Thunder Mountain
Skyway
Disneyland Marquee
A lot of these lines were pretty long at the beginning of the evening, but towards the end they began to dwindle down. I did wait 30 minutes at the end of the night for a photo on Main Street in front of the Disneyland marquee sign. Cast Members limited photos to two per party. This can make it stressful making sure the photos turn out okay!
PhotoPass photos were included with the event ticket. Before the event, I scanned the QR code into my Disneyland app. Then, Photographers scanned the QR code on my wristband at each photo spot.
Dressing up also adds to the fun of the event and these photo opportunities. Almost everyone I saw was dressed in their best 50s and 60s attire! It's not necessary to dress up, but what nostalgic Disney fan doesn't love dressing the part?
Food, Attractions, and Entertainment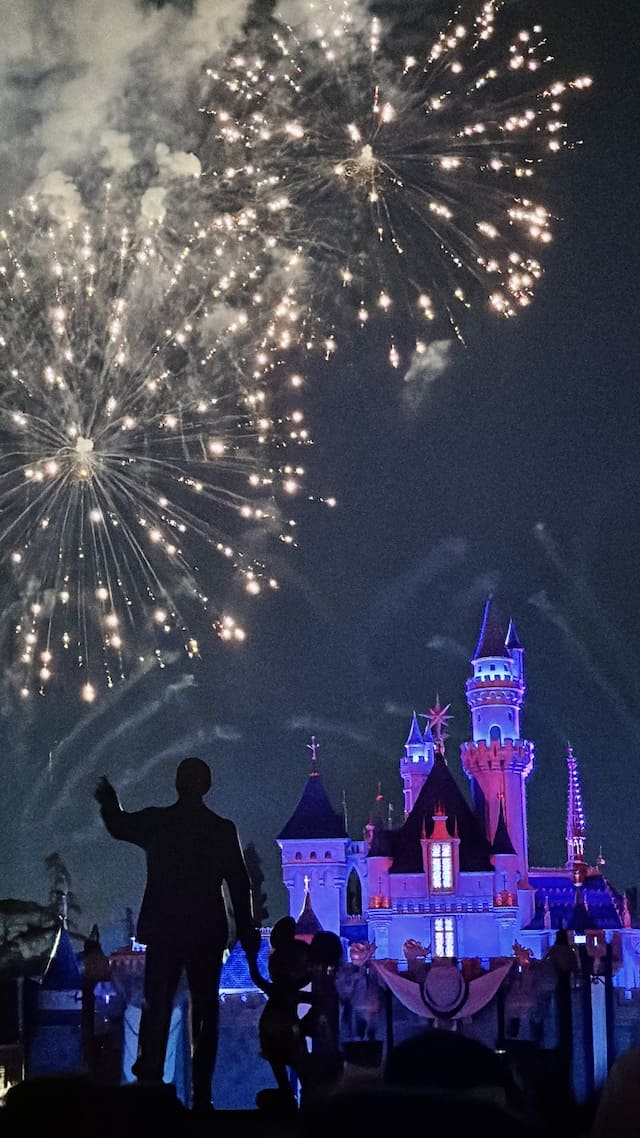 Disneyland offered food that was served in the park during this time period. There were options like meatloaf, Sloppy Joe fries, BLT flatbread, churros, and cream soda. Disney even offered a special dining event at Blue Bayou, but I never eat at table service restaurants during these ticketed events. There is so much to do and not enough time to do it all, and they eat up (no pun intended) a lot of time.
Many attractions were open, and since Guests can enter the park at 6:00 pm and mingle with daytime Guests until the park closes at 8:00, you can experience some rides before the night officially kicks off. For special events like seasonal parties and post race parties, I almost never ride attractions. I am there to experience the unique offerings for that evening, so unless there is a special overlay I won't get on it. Wait times were very low all evening long.
The entertainment at Throwback Nite was, of course, themed to the 50s and 60s. The biggest highlight for me was the Fantasy in the Sky. This is the original fireworks show that lit up the night beginning in the late 1950's. I was able to grab a really good next to the Partner Statue about 10 minutes before the show. It was only 3 minutes long, and I chuckled thinking how different fireworks shows are now!
Other entertainment included swing dancing with live music in Fantasyland and the Mariachi Espectacular in Frontierland. I also really enjoyed taking a few minutes to pop into the Main Street Cinema. Historical Disneyland footage was playing throughout the evening.
Characters
The characters at Throwback Nite are what really drew me into the event. All of the characters out and about that night were from movies and attractions way back in the day.
Carousel of Progress and other Tomorrowland characters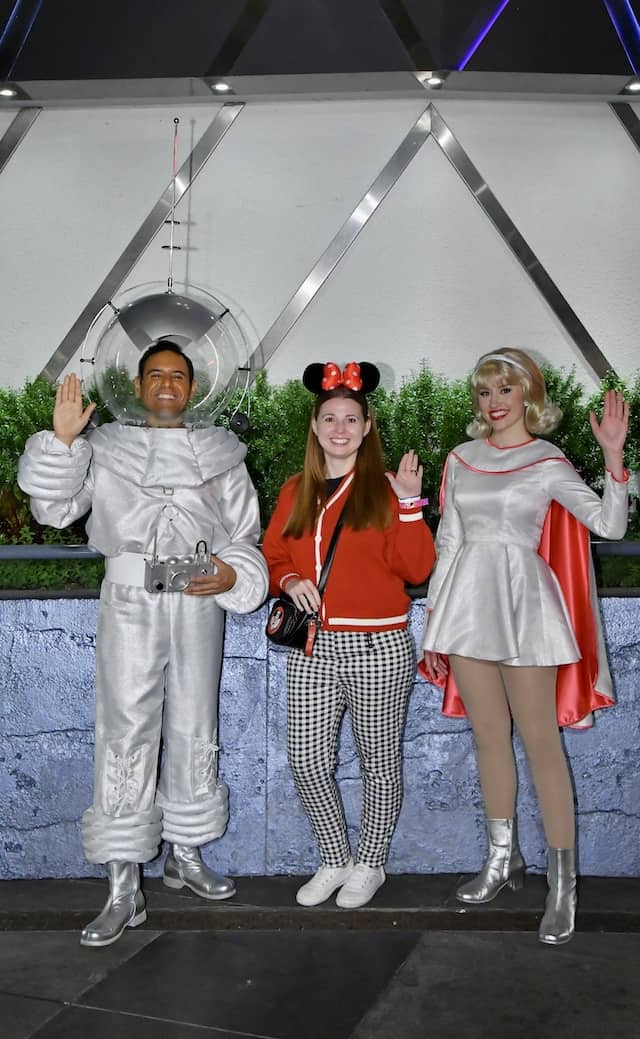 I was most looking forward to Mother and Father from Walt Disney's Carousel of Progress. I absolutely love this attraction, and I shared all about why it should never go away. Because these characters have never been a meet and greet, everyone else was excited to meet them too. Cast Members learned a few lessons from the first night of the event and handed out pink wristbands to those in line one hour before the event started. They instructed everyone in the party must be there at 8:00 to get the wristband. Otherwise, they would not be able to meet them. This was to cut down on line saving.
Cast Members told Guests each party gets 3 photos or a 10 second video. They really tried to keep the line moving throughout the evening because of how popular they were.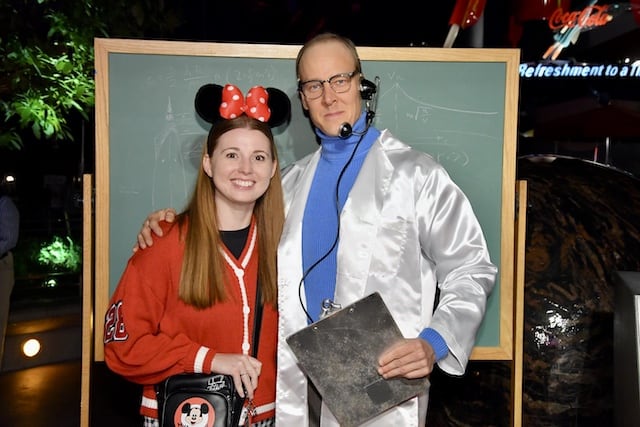 Other Tomorrowland characters included Mr. Tom Morrow and the Space Couple. These were both also actual meet and greet opportunities where you can grab a photo and interact with them a bit. Both sets had pretty long lines at the beginning of the evening, but towards the end there was not much of a wait.
Other characters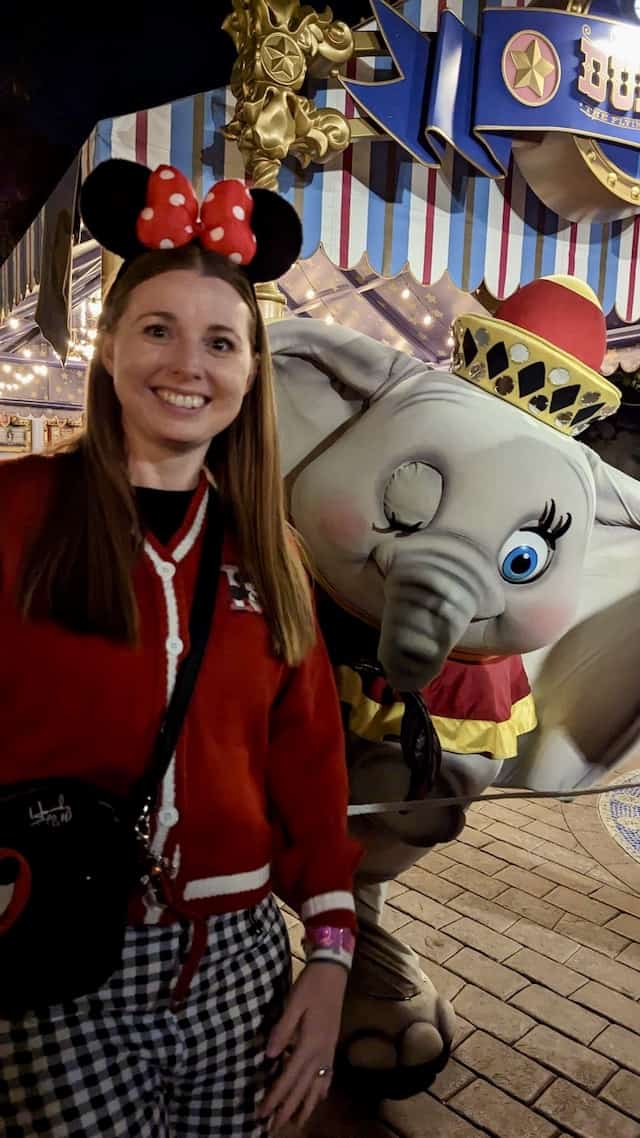 Dumbo is also an incredibly rare character to meet. This was another long line, and managers were doing their best to keep it moving. Dumbo was roped off, and he would walk up and down the line stopping for selfies with Guests. This made for a shorter wait but did not leave much time for character interaction or many photos/videos.
There were many other characters out from this time period as well. Some of those include:
Cinderella
Alice in Wonderland
Sleeping Beauty
Pinocchio
Fantasia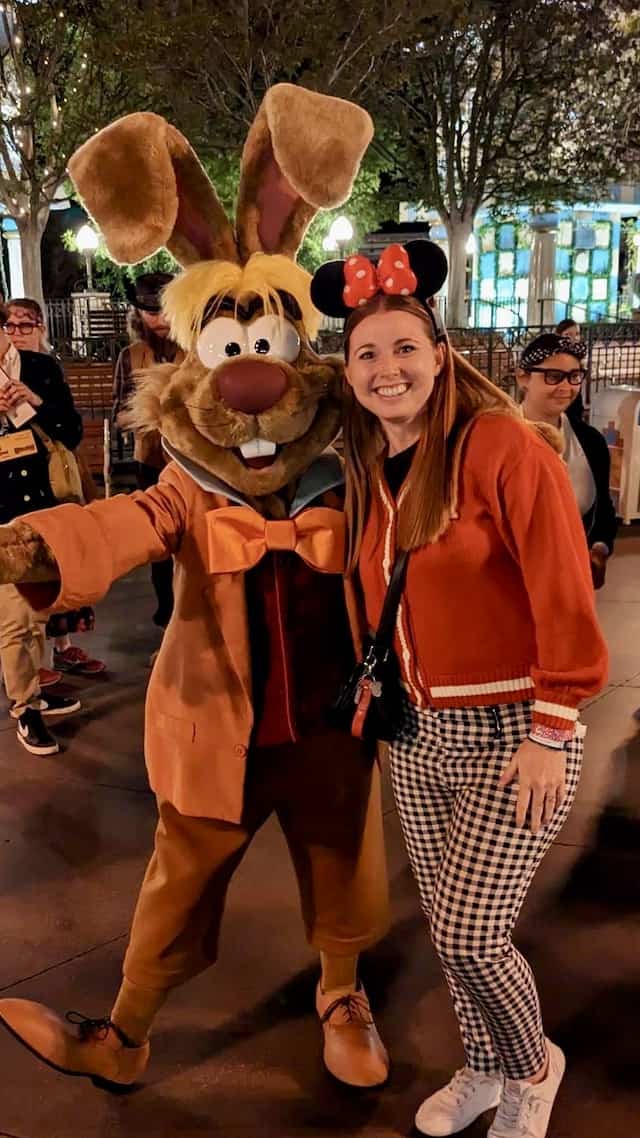 These meets were much more chaotic than the dedicated meet and greet opportunities in Tomorrowland. When Disneyland first opened, characters roamed through the park interacting with Guests in a more organic and personal way. This may include dancing, having some tea, or practicing your moves for the royal ball.
For this event, the characters recreated those same interactions, but Guests still wanted photos and autographs. The characters would do their set then pose for some photos and then continue on. You have to be persistent (but polite) if you want a photo or autograph. On the guide map, you can tell which characters were dedicated meets because it was indicated that PhotoPass photographers were at that location.
Final Thoughts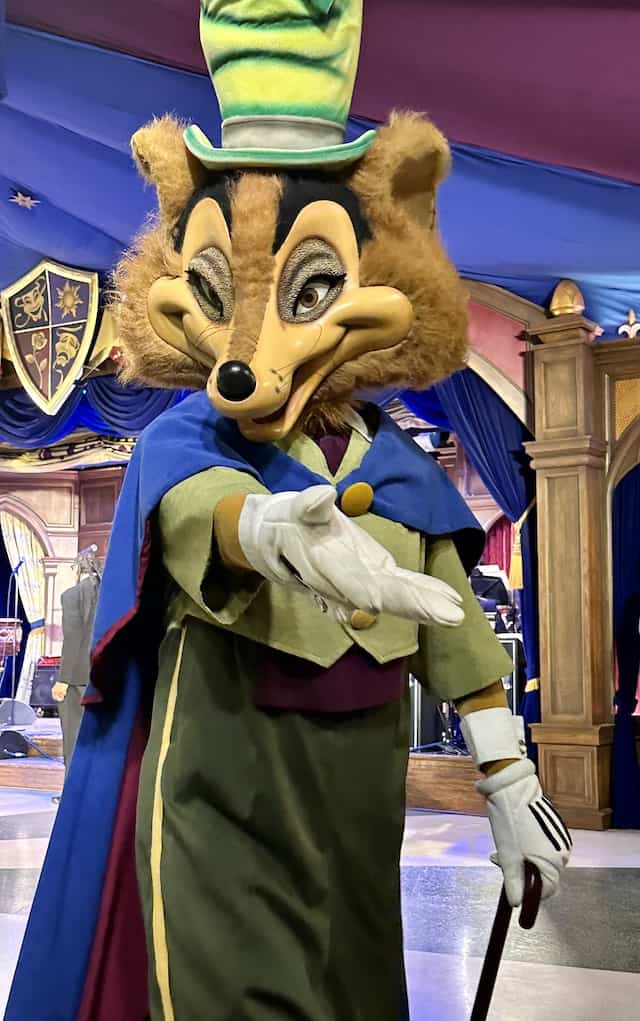 As with any special event at Disney, it's important to plan ahead and prioritize what you want to accomplish. For me, that's almost always special characters and event-specific offerings. Have some realistic expectations and go into the event knowing you are going to be doing a lot of standing and waiting.
While After Dark events change every year, this event was offered a few years ago. Hopefully it will continue to be offered again because this was such a great evening!
I really loved being able to step back into time and get a glimpse of what Disneyland was like when it first opened. For the most part, Main Street is completely unchanged, and there are still many attractions open to this day. As a nostalgic history nerd, this was the ultimate event for my Disney-loving heart.
Did you attend Throwback Nite? Would you ever consider one of these events? Let us know in the comments below and share this post with a friend who may interested to read about it.