Did you know that some of the animals who were present on opening day in Dinsey's Animal Kingdom are still greeting Guests today? Learn about these amazing animals and how you can see them.
Disney's Animal Kingdom Celebrates 25 Years!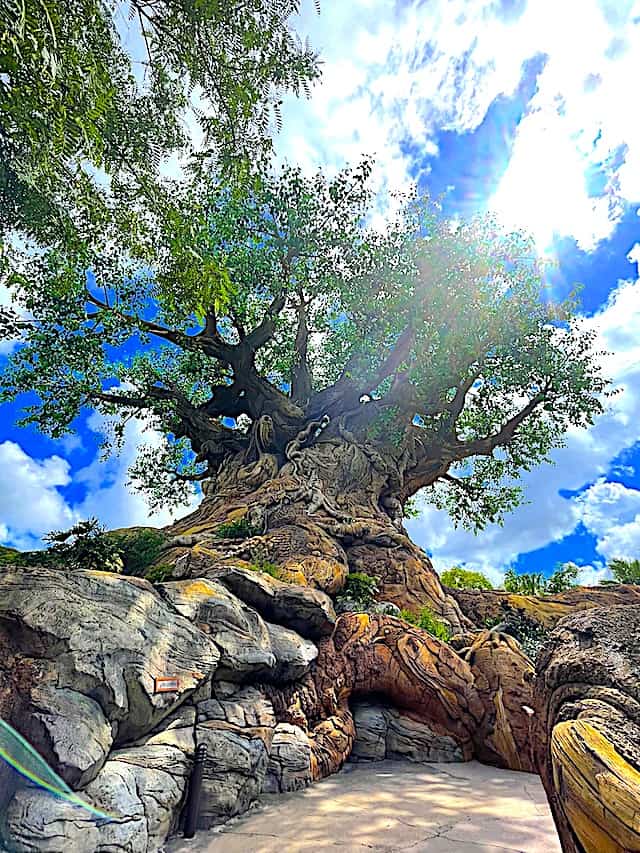 Believe it or not, Animal Kingdom is more than just a zoo. It is a conservation effort that provides a home to hundreds of animals.
An adventure to Disney's Animal Kingdom will send you to gorgeous settings both from around the world such as Asia and Africa and from the imagination such as Pandora. It will take you on thrill rides, safaris, and gentle, dark rides. It will also take you to world-class shows and bring you phenomenal dining experiences. Most importantly, a visit here will provide you with memorable animal encounters.
Disney's Animal Kingdom opened in 1998 on Earth Day. Now, the park is gearing up to celebrate its 25th Anniversary!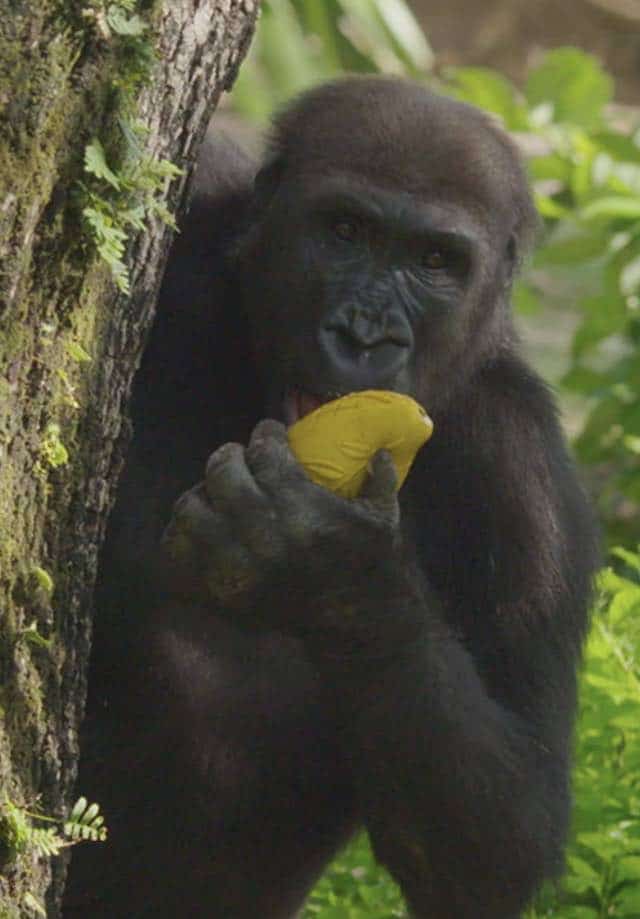 You can head over here to check out all the fun things that will be happening on Saturday, April 22 for the 25th Anniversary! Offerings include new sweet and savory treats and specialty merchandise in the park.
Also, Animal Kingdom is celebrating all month long. Here are some adorable snacks you will find there.
Life-Long Residents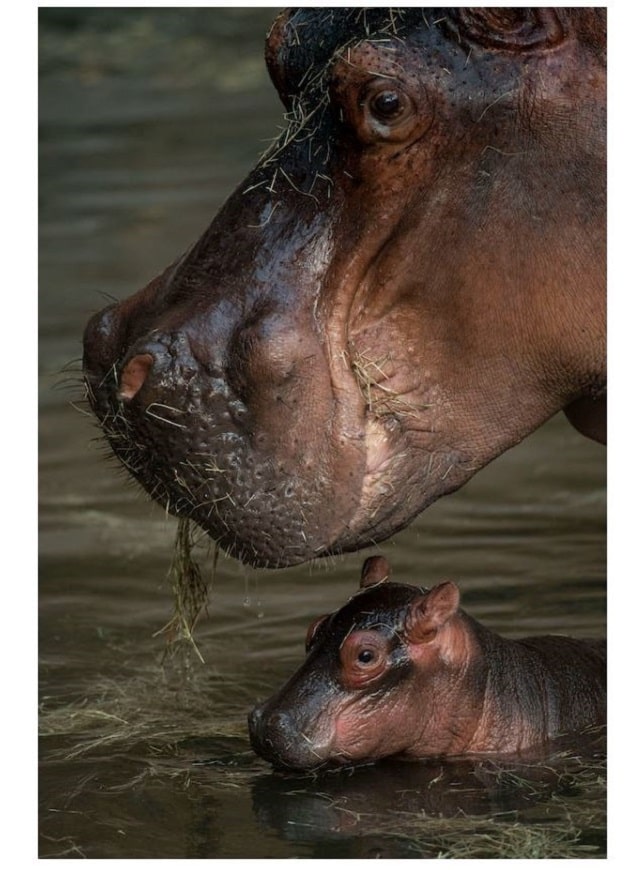 During your visit to Animal Kingdom, you might want to be sure to meet some of its oldest residents! It is true that there are quite a few animals who have lived there since OPENING DAY!
In fact, according to Disney Parks Blog, there are more than 45 animals who have been in Disney's Animal Kingdom since the grand opening. Here are a few noteworthy creatures to celebrate as Disney's Animal Kingdom turns 25.
Gino the Western Lowland Gorilla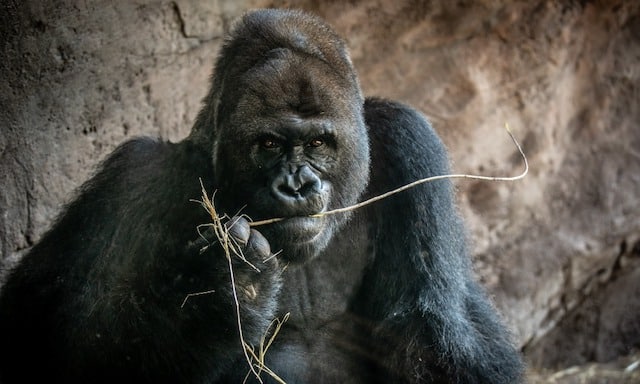 Guests who love Disney's Animal Kingdom probably know exactly who Gino is. He is the iconic Western Lowland Gorilla, who can usually be found seated atop his rock, watching the Guests who visit him.
At 42 years of age, Gino is the oldest Gorilla in Animal Kingdom. More impressively, he is also a pioneer and ambassador for his entire species! Gino has made life better for many Gorillas who are in care programs across the world.
This is because he was one of the first gorillas in the world to allow his caretakers to perform cardiac ultrasounds without anesthesia. As a result, his keepers have been able to train and develop important techniques which benefit gorillas in managed care around the world.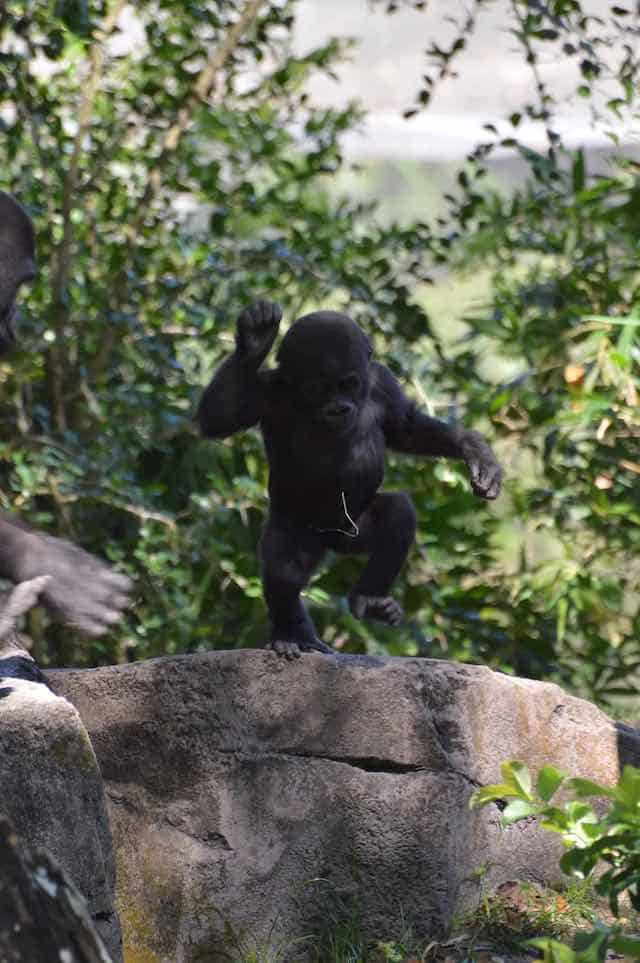 He is the Troop Leader in Disney's Animal Kingdom. He is also a father to two daughters Grace and Ada and a number of juvenile sons.
Of course, Gino is not the only Gorilla who was present on opening day. Kejana, Zawadi, and Gus in the bachelor troop on the other side of Gorilla Falls Exploration Trail well all present and accounted for as well.
Johnny the White Stork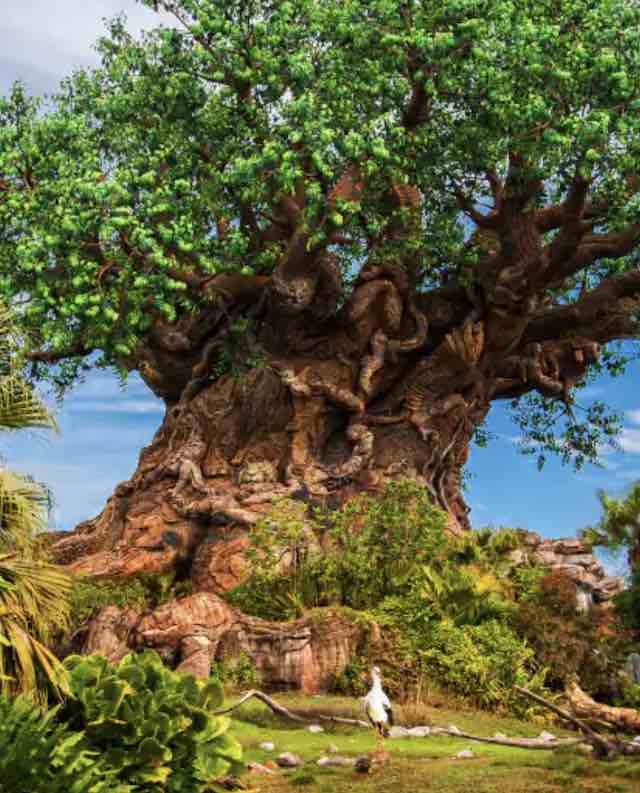 If you have ever taken or been in a photograph at the Tree of Life on Discovery Island, you might just discover a photo bomber! Johnny the White Stork has been stepping into family photos for nearly 25 years now!
He currently shares his space with Disney's kangaroos. However, he has been there longer than any of them. If you catch a glimpse of Johnny, know you are seeing a true piece of Animal Kingdom's history!
Maclean the African Elephant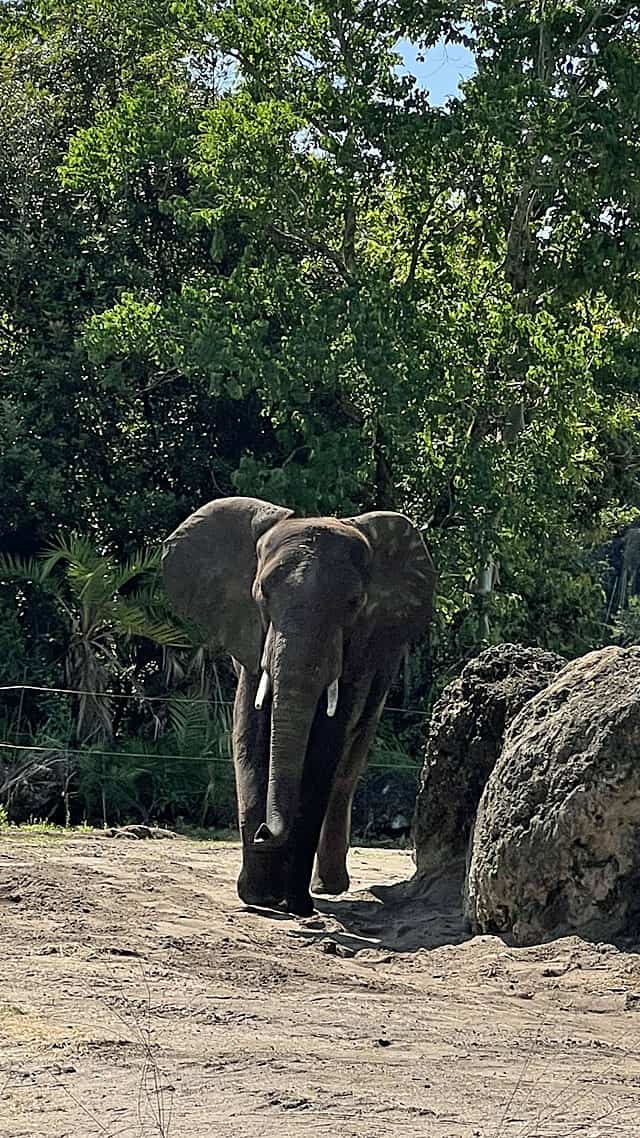 If you want to see the largest animal in all of Disney World, head over to Kilimanjaro Safaris. Here, you might just spot another of Animal Kingdom's original animal residents, Maclean, or Mac, as his keepers call him. This elephant weighs over 13,000 pounds and is quite a vision to behold!
He is one of nine elephants in the herd on Harambe Wildlife Reserve. His own daughters Stella and Luna also call the reserve their home.
Sid The Rhinoceros Iguana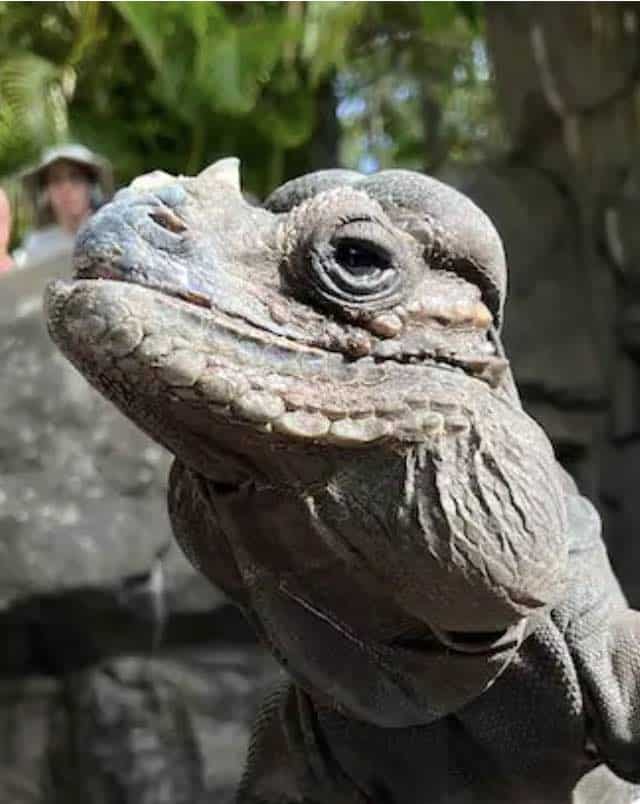 If you have never heard of a Rhinoceros Iguana, chances are you are not alone. These iguanas are named for their special scales that resemble rhino horns. Scientists aren't even quite sure what these "horns" are for.
But, one thing that is certain is that Sid has been with Animal Kingdom since its opening day! You can still visit him at the Oasis at the front of the park. On hot days, you can spot him in the shade, but on cooler days he will most likely be on his heated rock. He is a cool critter, and while he has been in Animal Kingdom for 25 years, he has been on Earth for 42 years!
Tuma The Nile Hippopotamus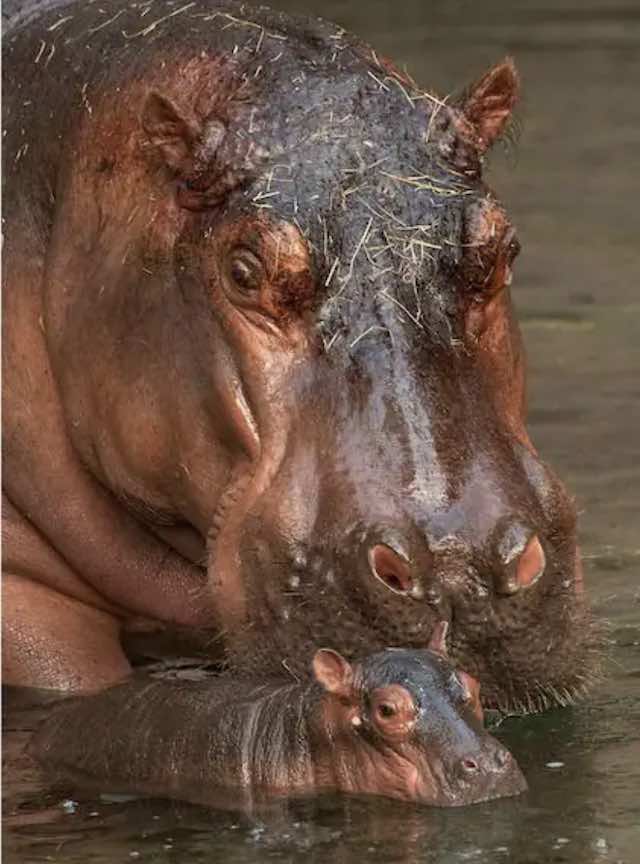 Another of Animal Kingdom's OG residents is Tuma. She is a Nile Hippopotamus, and you can see her on Kilimanjaro Safaris.
She is actually one of 5 hippos who have been in Disney's Animal Kingdom for the full 25 years. Tuma was only one year old when she arrived, but she became one special hippo as she grew up because she made significant contributions to the species.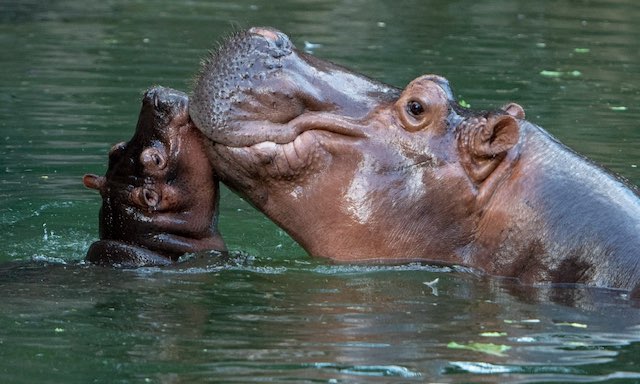 Now, she is a mother to two hippos Gretta (2) and Agustus (5). These births were important contributions to the species as they help increase understanding of the species worldwide, and they provide genetic diversity to the species as well.
Jack and Jill the Miniature Donkeys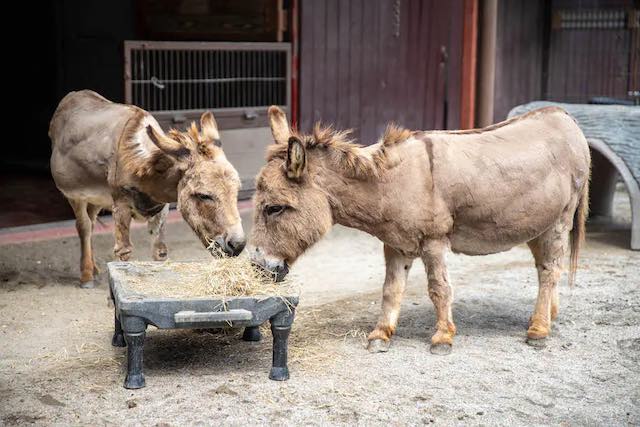 If you have taken the train Rafiki's Planet Watch, you may have stumbled upon Affection Section, which is a petting zoo where you can enjoy domesticated animals. You may have seen Jack and Jill while you were there.
Jack and Jill are a pair of miniature donkeys. They have also been in Animal Kingdom since its grand opening. These two do everything together. In fact, if you go visit them soon, you may even be able to catch them modeling matching halters that distinguish them as opening-day animals.
Do you know someone who would love to know about Animal Kingdom's opening-day animals that still make a home in the parks? Feel free to share this with them so that they can see all the amazing creatures! Have you met any of these amazing creatures? Be sure to let us know in the comments!