Did you know there's a unique Magic Shot that you can only get when it's raining? Take a look at all the ways to get the best rain photos.
Rainy Days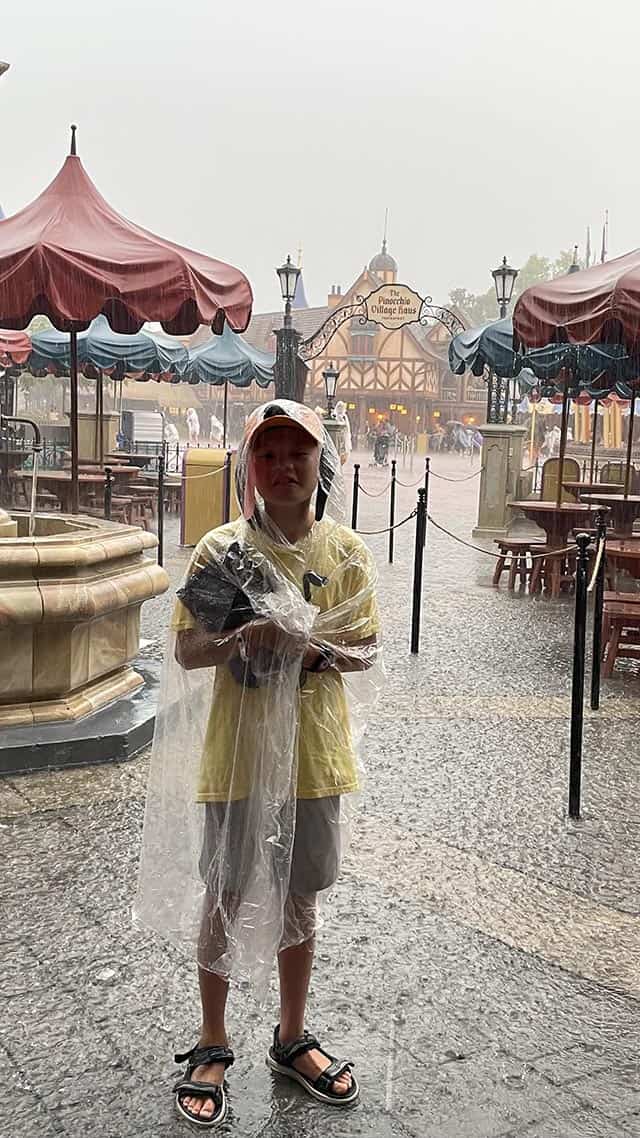 You have planned out the perfect Disney vacation, but unfortunately rain is in the forecast. While no one hopes that they will encounter rain on vacation, planning ahead can save you money and also help make your day a bit more magical.
Character Locator helps guest plan out each day at the Disney Parks. However, outdoor attractions will be closed in the rain and you'll need to make adjustments to your touring plans. In addition to bringing a poncho to parks in case it rains, Donna shares valuable tips on making the most of rainy days HERE.
Best Photo Locations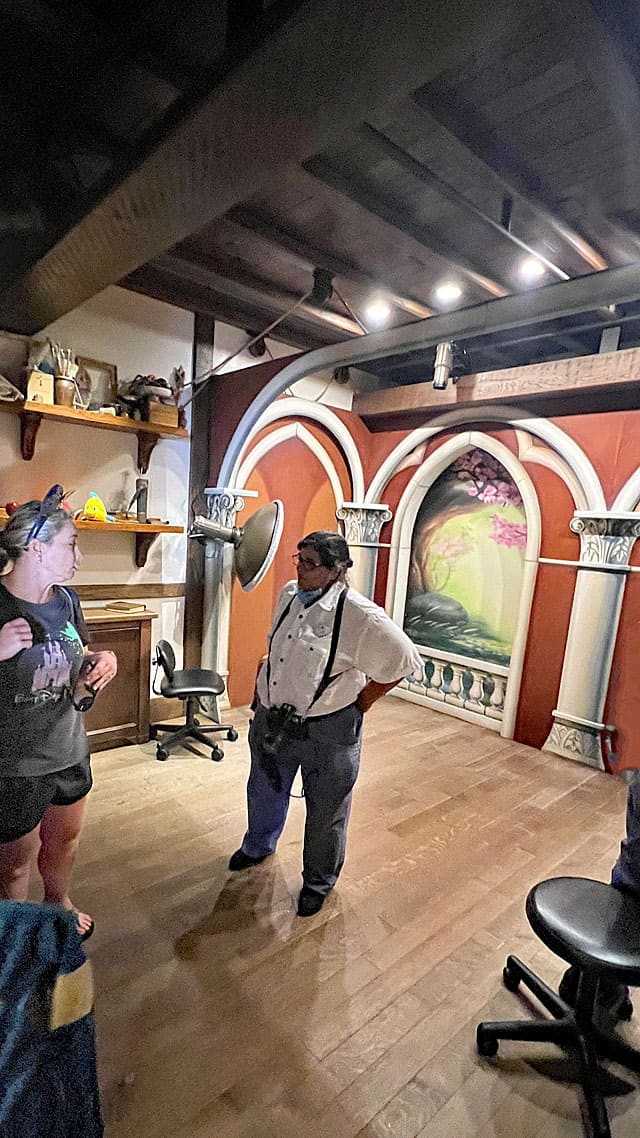 You may have spent money on PhotoPass pictures to treasure your vacation long after it ends. However, if it's raining many shots aren't available and most people don't want a soggy family picture. However, there are many dry locations available that are included with PhotoPass.
First, check out the Royal Portrait Studio in Magic Kingdom Park. It's located on the backside of Cinderella Castle in Sir Mickey's. Disney caters to princesses and princes, but all are welcome to capture photos here!
Over at Disney Springs, the studio is located next to the Marketplace Co-Op. This studio offers seasonal and fun backdrops.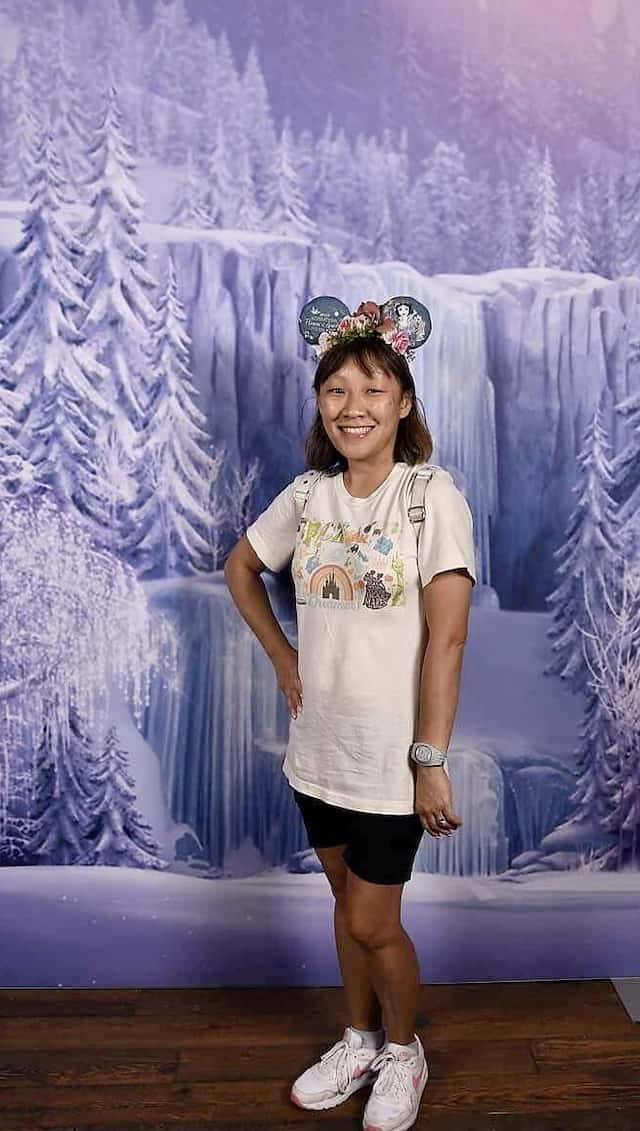 Located in Norway, The Wandering Reindeer at EPCOT is a perfect way to escape the weather. It's fittingly themed to Disney's "Frozen" and your photos taken there will surely melt your heart.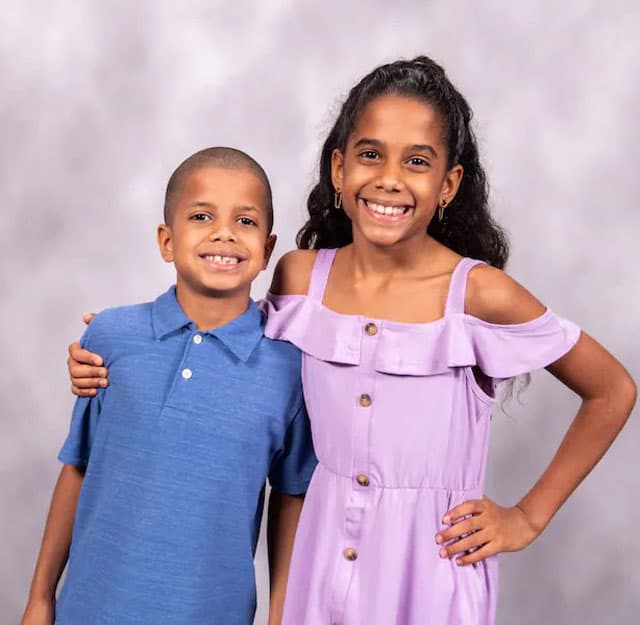 Finally, don't miss the studio in Disney's Grand Floridian Resort & Spa. Located on the second floor of this resort, you can capture photos in front of a standard background while showing off all your best poses. At times, there is a glass slipper photo prop here too!
Experiences Only Available When it Rains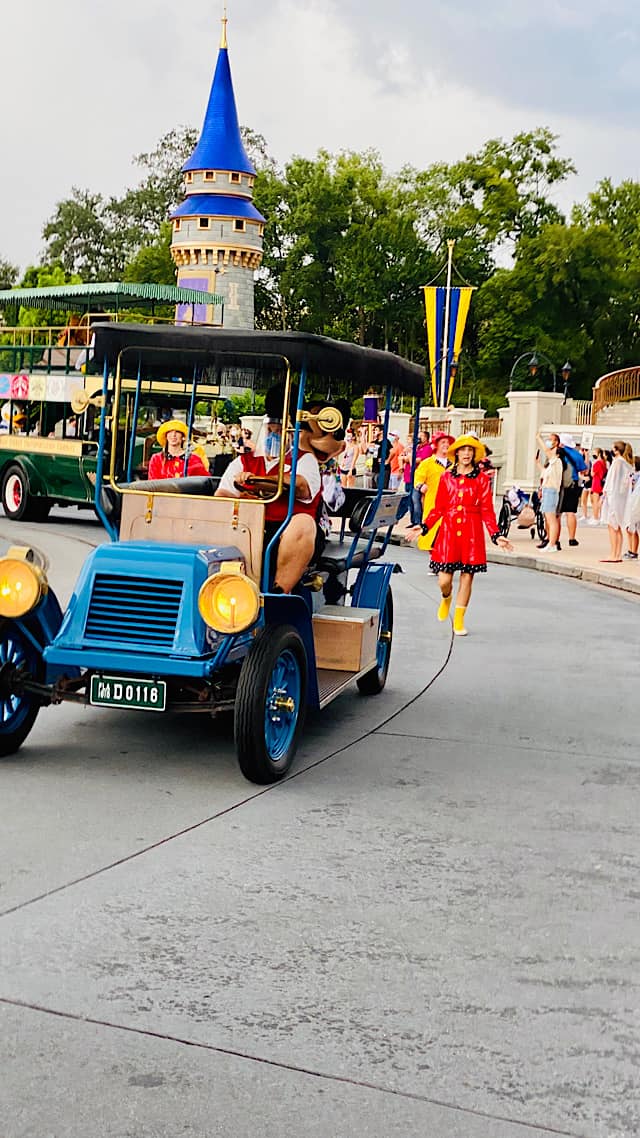 Did you know there's a special cavalcade that only happens when raining? When Disney announces over the intercom that "Due to inclement weather, the parade has been cancelled…" be on the lookout for the Rainy Day Cavalcade.
Be on the lookout for Disney's Rainy Day Cavalcade if it rains.
Adorable Disney Performers are also included in their raincoats, hats, and rain boots. Watching them stomp in puddles in their colorful outfits adds to the festive spirit of the cavalcade. The catchy Rainy Day Cavalcade song lasts a little less than 5 minutes and is so fun!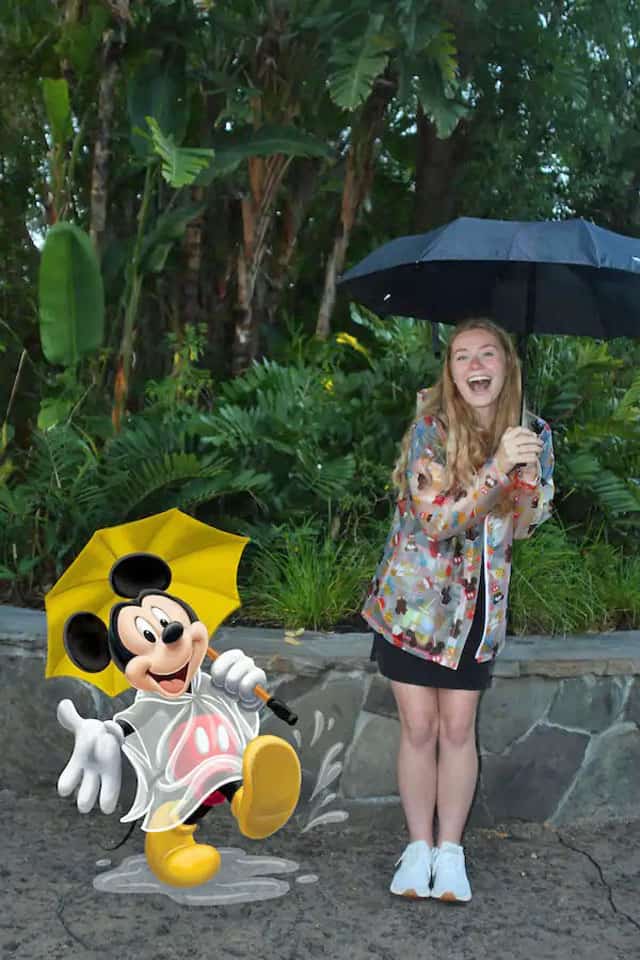 In addition to the Rainy Day Cavalcade, Disney has a special rainy day Magic Shot. However, it's not automatic. Ask the PhotoPass photographer for a rainy day Magic Shot in any Disney Park.
There's a Mickey Mouse Magic Shot only available during rainy days.
And don't miss the cool Disney PhotoLens and ride photos like the one below included with the purchase of Genie+ service and to Annual Passholders.
How do you modify your plans for rainy day? Are you excited about this new rainy day Magic Shot? Please let us know in the comments below and share this post with a friend so they can get in on the rainy day fun.