Get excited about one of the most fun dining experiences in all of Disney World coming soon to Disney's Hollywood Studios.
Roundup Rodeo BBQ Restaurant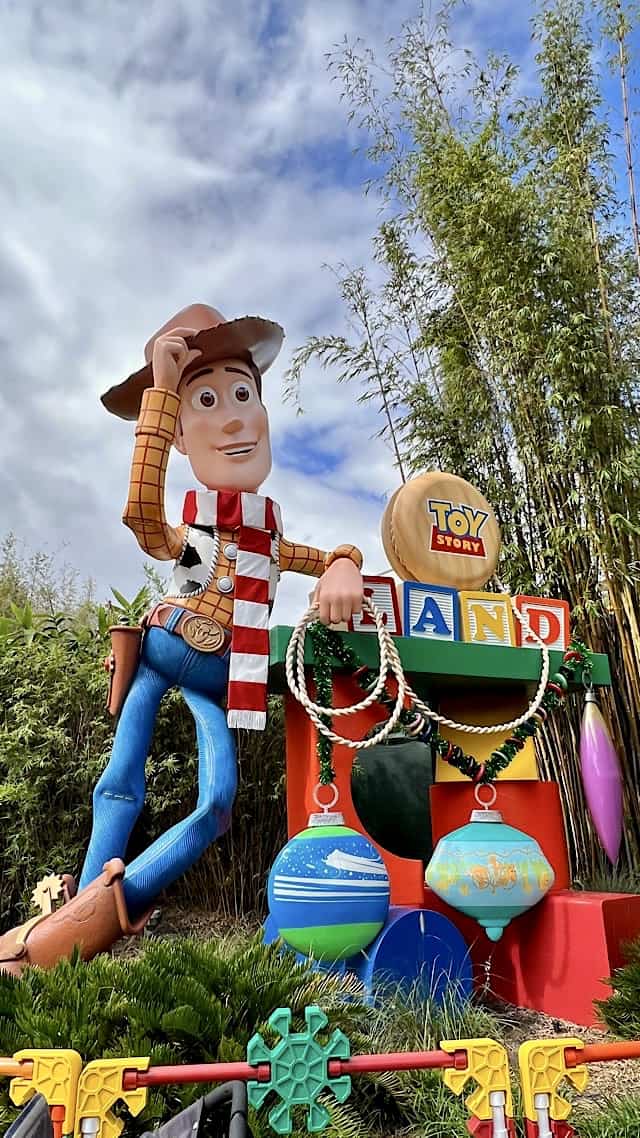 Toy Story Land has been undergoing some changes this year. Among the few changes is additional seating added to Woody's Lunchbox. The quick-service eatery serves totchos, grilled cheese and soup, and BBQ brisket sandwiches! This dining location is always very congested.
Roundup Rodeo BBQ will be a table service restaurant located inside Toy Story Land. More dining options in this land is really needed. It is so popular that it can sometimes be very hard to move around inside Andy's backyard and find tables at Woody's Lunchbox.
Earlier we shared a first look at what we can expect with tableware and decorations at Roundup Rodeo BBQ HERE.
Opening Date
Disney originally announced an opening timeline of late 2022. However, that came and went and then date became spring 2023. Then, we shared that Roundup Rodeo BBQ will officially open on March 23, 2023.
Roundup Rodeo BBQ opens on March 23!
Reservations are available but can be difficult to grab since it is new. Be sure to grab them early if you'd like to eat here.
Menu and Theming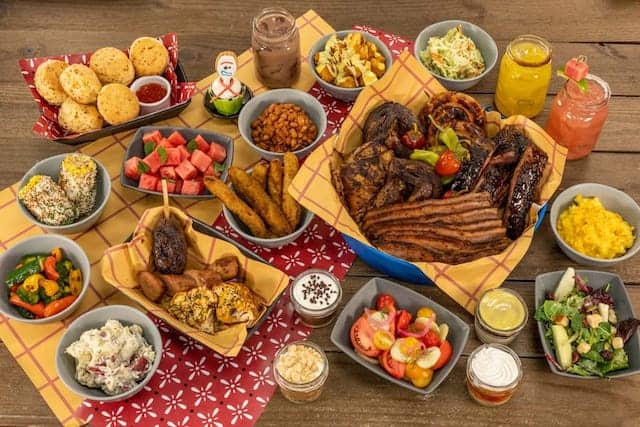 Chow down on house-smoked meats, a roundup of sides, sweet surprises, and more in this western-themed family-style restaurant, where you'll see the world through the eyes of Andy's toys, just like the rest of Toy Story Land. This is one of my (Susan) favorite themed areas at Disney World!
The menu consists of a variety of house smoked meats, plant-based options, fun sides and desserts. Take a look at the full menu HERE and prices HERE.
Fun New Video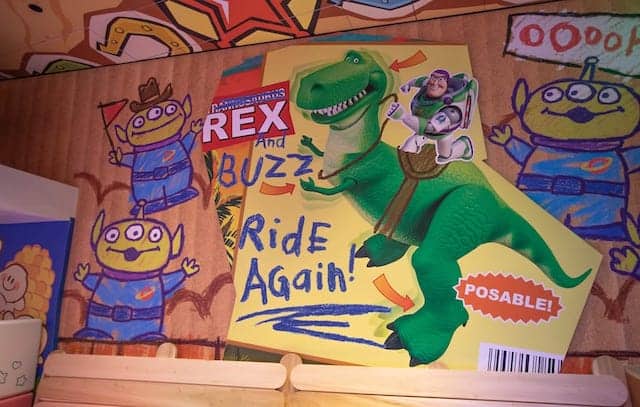 I (Susan) must admit I haven't been excited about this new table service spot. That is until I watched Disney's latest video shown below! Disney has really outdone themselves with attention to detail in both the restaurant theming and making food dishes that fit with Toy Story too.
After watching it, I cannot wait to eat here! Where else can you get macaroni and cheese with noodles that stretch like Slinky?
What do you think of Roundup Rodeo BBQ restaurant? Do you plan to eat here when it opens? Please let us know in the comments below and share this post with a Toy Story loving friend.