We have some all-time records that are in jeopardy of being broken this week in Disney World. Get the details on what to expect over the next few days.
An Interesting Winter Weather Pattern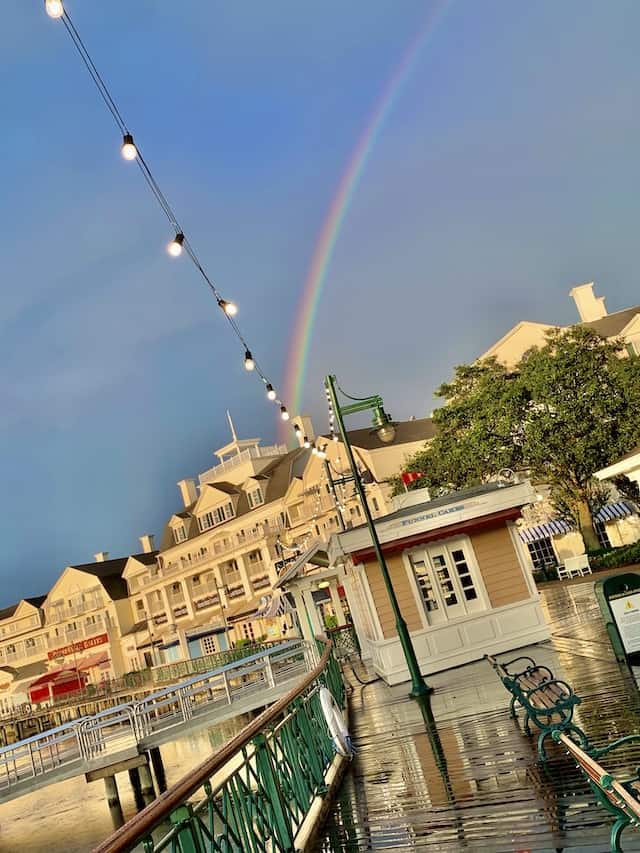 If you live East of the Mississippi River you probably have noticed that most areas (except for extreme northern locations) have seen below average snowfall and in general temperatures have been above normal. I'm sure many of you are not complaining!
It's been an extremely active winter for the Western United States as an endless train of storms has slammed the West Coast bringing large amounts of rain and snow. Unfortunately we have seen a decent amount of destruction from these storms. This "Atmospheric River" as you may have seen in the media is the result of a very active Pacific Jetstream pattern.
With an active Pacific Jet, the general storm track has favored warmer than normal conditions across much of the U.S. The cold arctic air has been bottled up in Canada. If you think back to the few cold blasts we have had in the East, while they were intense they were also short-lived. The active Pacific Jet took back over.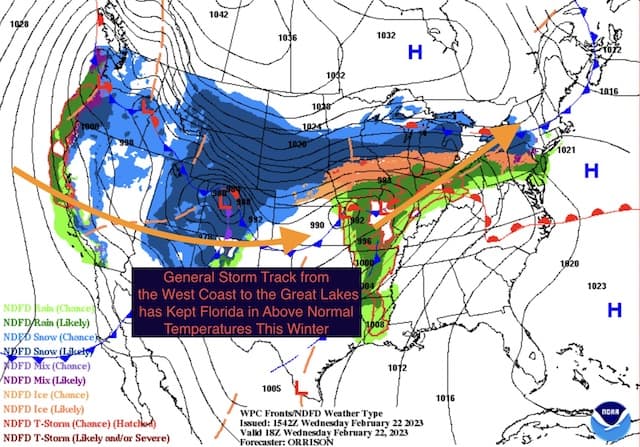 Using the weather map from NOAA Weather Prediction Center from this afternoon, you can see the scenario playing out once again. I added in some arrows to illustrate the track we have seen time and again this winter. You can see one low over the Rockies that entered the West Coast as the next low over Missouri heads to the Great Lakes.
If you haven't already figured it out, this also means things have been above normal for most of winter across Central Florida. We've had the typical up and down temperatures, but with the active Pacific Jet cold air has not been able to lock in for an extended time.
Record Heat On The Way?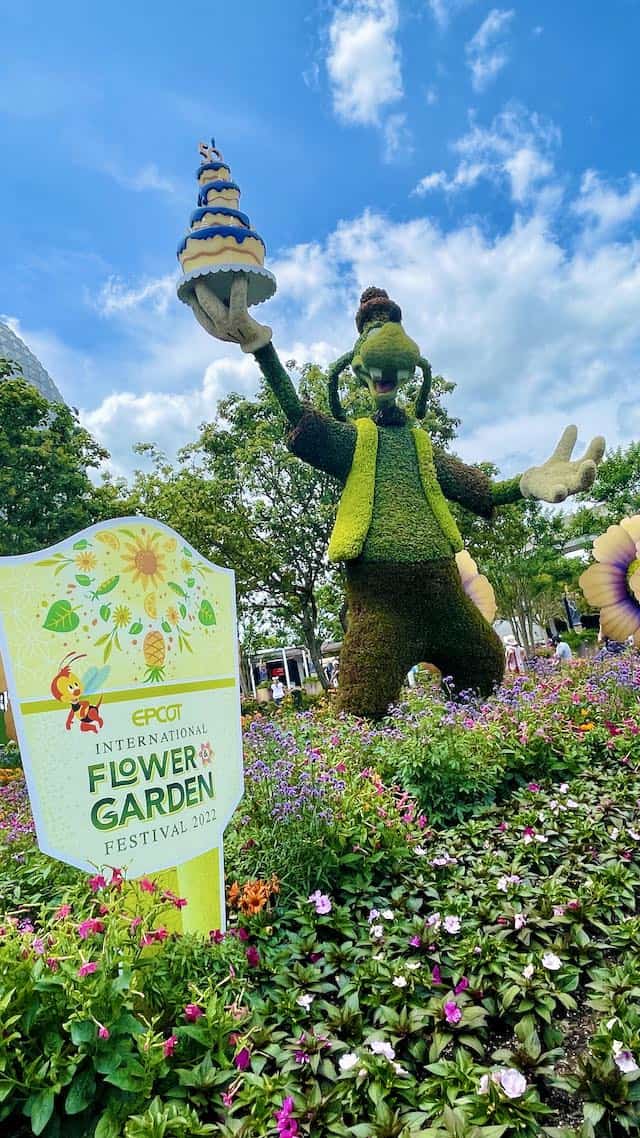 The above normal temperatures will continue this week, and we have the chance to challenge some record highs. The forecast high for Thursday in Orlando is expected to reach 90 degrees and be near 90 for Friday and Saturday.
A temperature of 90 on Thursday would break the record high of 89 for the date (2/23) at Orlando International Airport. The record high on Friday (2/24) and Saturday (2/25) is 90 degrees. But those aren't just any record highs. 90 degrees is the all-time record high February temperature as well as the Winter Season (Dec-Jan-Feb) all-time record high. So we are challenging some rare records over the next few days. Blizzard Beach anyone?
The National Weather Service in Melbourne, FL has a graphic above that highlights some other reporting sites from around Florida. If you are headed to the parks, stay cool!
Do you have Disney World plans this week? How are you handling the unusually warm weather for this time of year? The unusually warm and dry weather has led to some other necessary measures. Will you be changing any of your plans? Let us know in the comments! This warm weather has us ready for the EPCOT Flower and Garden Festival!