Sunshine Flyer is celebrating ONE year of service with an awesome promotion!
About the Sunshine Flyer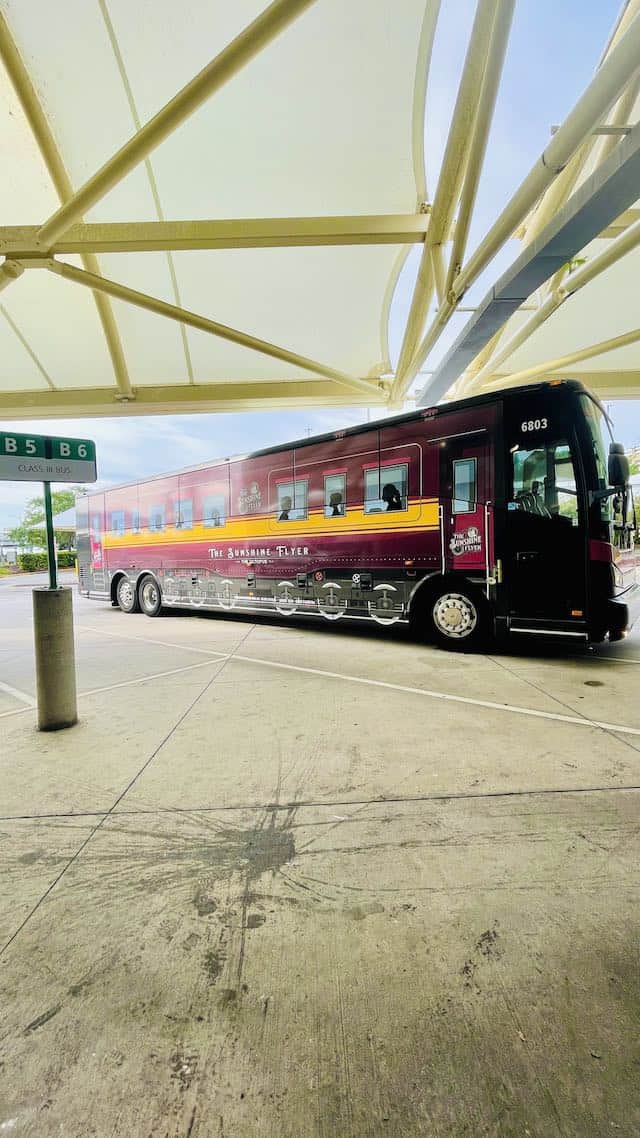 The Sunshine Flyer is a unique motorcoach bus experience from Transportation Management Services (TMS) that provides seamless transportation for guests from the Orlando International Airport (MCO) to Walt Disney World Resorts. Offering a convenient and cost-effective mode of transportation, The Sunshine Flyer is the perfect option for families, groups, and individuals looking to start their Disney vacation from the moment they step off the plane.
With an incredible 1920's locomotive theme on its buses, Sunshine Flyer creates a magical experience for Guests. Just as Disney World considers even the tiniest details, Sunshine Flyer does the same. You can read my honest review of the Sunshine Flyer in this post.
A new promotion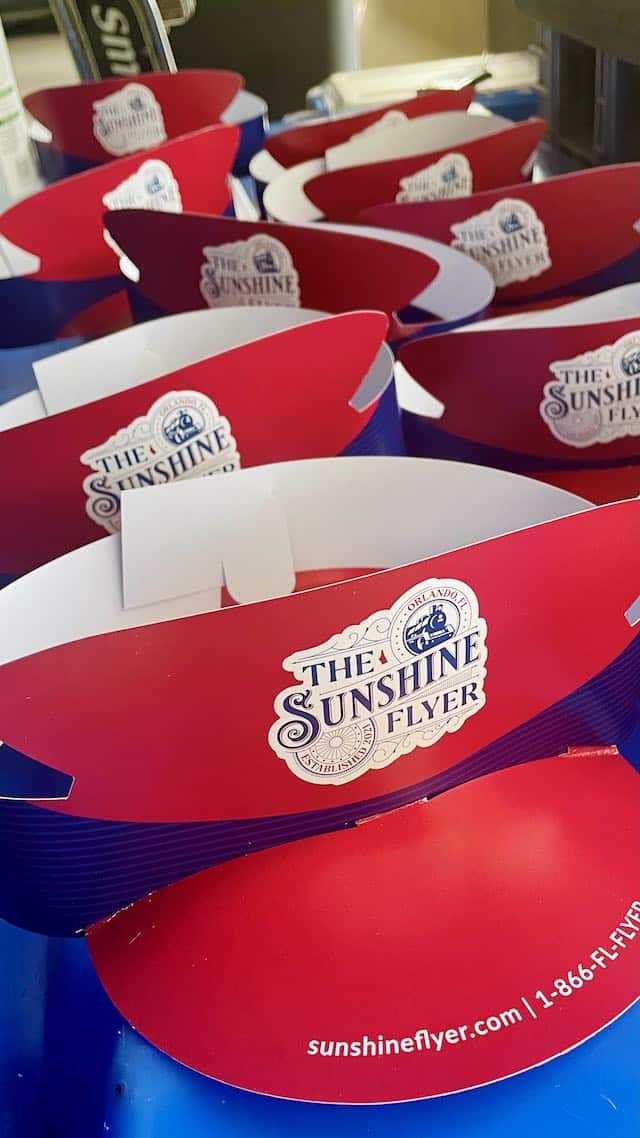 The Sunshine Flyer announced a limited-time, Spring travel promotion with $12 tickets for its themed motorcoach experience that takes guests from Orlando International Airport (MCO) to Walt Disney World Resorts.
When guests travel through May 31, they can enjoy $12 tickets across all age ranges in honor of Sunshine Flyer's first 12 months in service. "We are grateful to our guests who trusted us as their transportation partner during our first year in service," said Vice President of the Sunshine Flyer Tony Glibkowski. "To celebrate Spring vacations, we are offering $12 tickets when you travel through May 31!"
Sunshine Flyer is offering $12 tickets until May 31, 2023.
Private transportation
This celebratory promotion is for the motor coach transportation. Sunshine Flyer continues to expand and grow with its services. They are now offering private airport transportation to and from Disney World! You can expect the same exceptional service, just more personalized to your schedule.
Guests will have the option to select their preferred vehicle: sedan, luxury SUV or sprinter van as well as their preferred pick-up time. Read more about private transportation in this post.
Will you book a trip to and from the airport with this new promotion? Let us know in the comments below and share this post with a friend who is also interested in using Sunshine Flyer!