Looking to get to and from Disney World in style? Want a private experience? We have an exclusive announcement from Sunshine Flyer regarding their NEW service!
Sunshine Flyer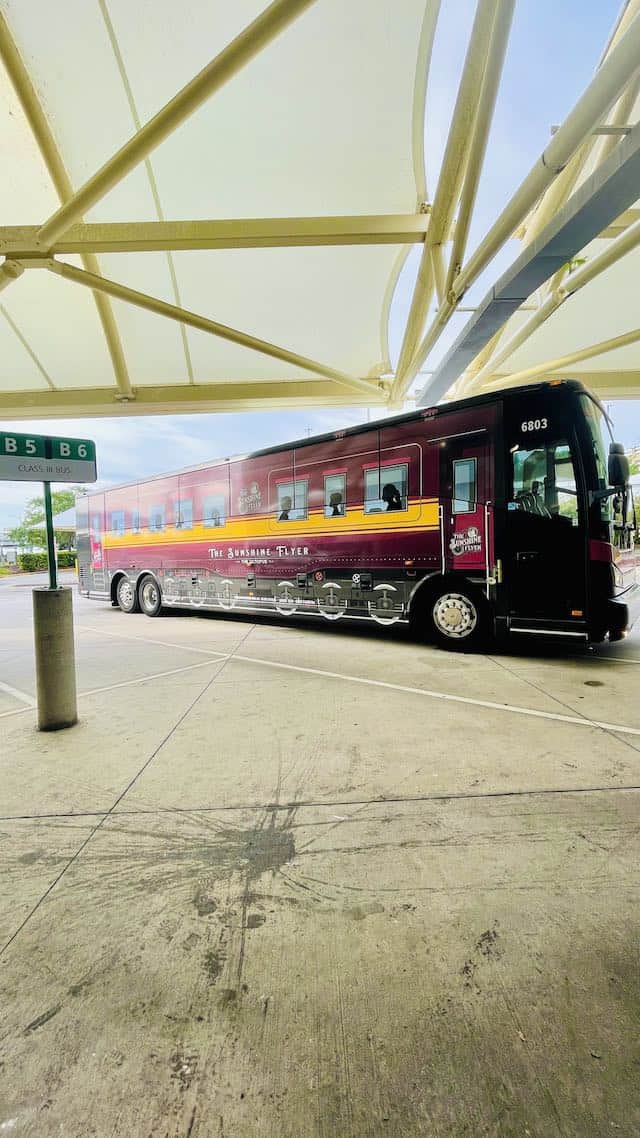 Disney's announcement that they were discontinuing free Magical Express transportation to and from the Orlando International Airport left many Guests stressed about how to get to and from their Disney Resort. Many companies rose to the challenge, but Sunshine Flyer goes above and beyond those other companies.
With an incredible 1920's locomotive theme on its buses, Sunshine Flyer creates a magical experience for Guests. Just as Disney World considers even the tiniest details, Sunshine Flyer does the same.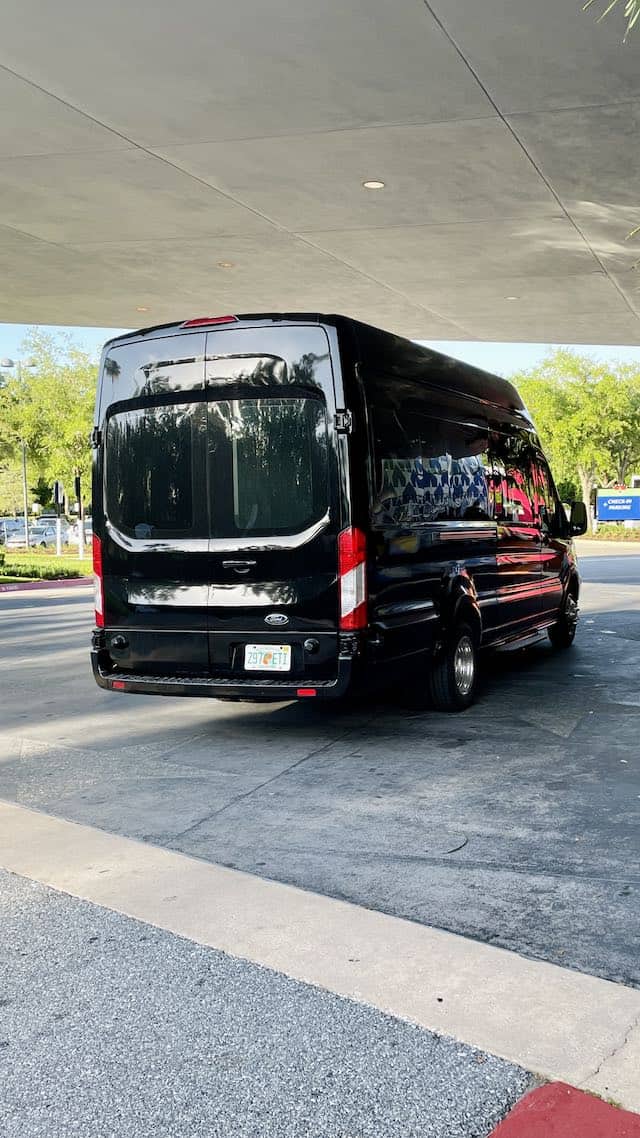 I (Monica) had the chance to chat with Mr. Tony Glibkowski, the Vice President of Sunshine Flyer. We had a great conversation about their plans to expand to meet the demand and the incredible ways they are supporting various groups. You can read about that interview HERE.
I was then able to experience Sunshine Flyer for myself, and I loved it so much! It was a great experience, and I was very excited to talk with Tony again about ways they are making the Guest experience even more enjoyable. See those updates in this post.
Now Offering Private Transportation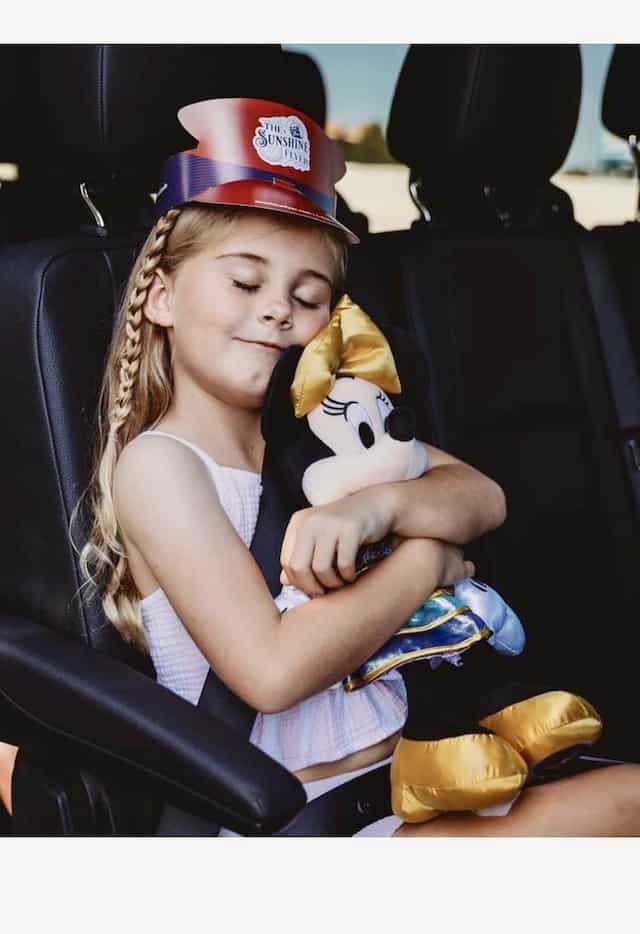 Sunshine Flyer continues to expand and grow with its services. They are now offering private airport transportation to and from Disney World! You can expect the same exceptional service, just more personalized to your schedule.
The Sunshine Flyer Direct will provide exclusive, private transportation for guests, and it will be able to pick up guests at any terminal including the new Terminal C. Guests will have the option to select their preferred vehicle: sedan, luxury SUV or sprinter van as well as their preferred pick-up time.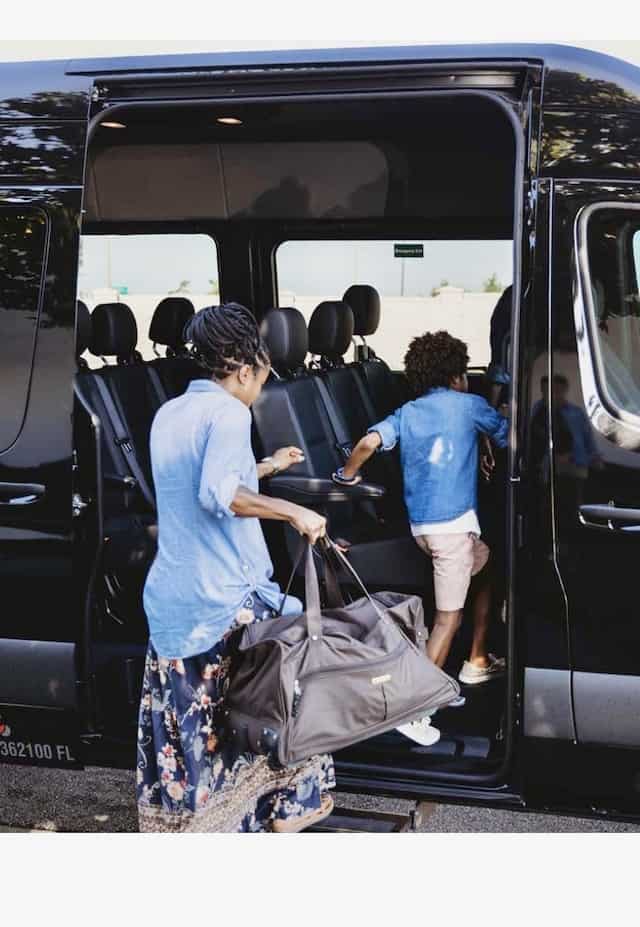 Sunshine Flyer Direct drivers will handle all luggage including meeting guests at the baggage claim to assist with bags.
"We listen to our guests, and we know that offering direct, private transportation is extremely important to them," said Tony Glibkowski, Vice President of the Sunshine Flyer. "Sunshine Flyer Direct guests can expect the same high-level of attention to detail and care as our namesake, but now with the opportunity in direct, private transfers."
Like the Sunshine Flyer, Sunshine Flyer Direct is well-equipped for kids, including: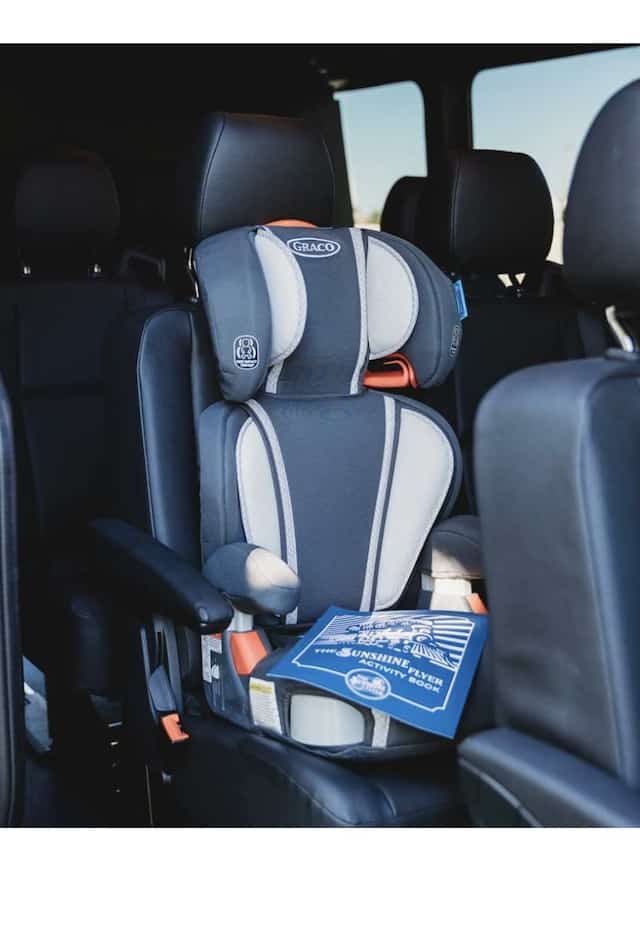 Three-point harness seat belts at each seat
Conductor hats for kids
Stickers for kids
Coloring/activity books for kids
Pricing and Other Details
Choose from a sedan (one way $120 and round trip $240), luxury SUV (one way $145 and round trip $290), and Sprinter van (one way $160 and round trip $320).
Gratuity is not included in these prices, and a 10% airport fee will be added to all picks up at the Orlando International Airport (MCO).
Some other wonderful things to note about this service:
No waiting for other passengers
Modern, clean, and spacious vehicles
Different sizes to meet your needs
No ride-share lines or surge pricing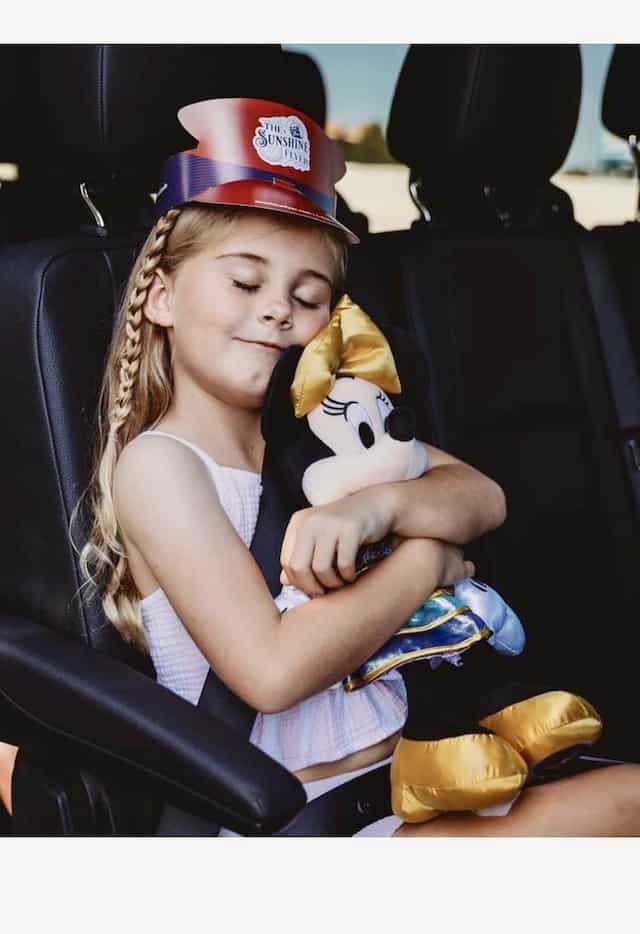 You can head over to the Sunshine Flyer website and look for the Direct Booking option. You will need your resort, airline, and flight times booked and accessible. Share your passenger and baggage count and any special accommodations for children.
Finally, based on your party size and personal preferences, choose which vehicle you would like. Sedans have a 3 passenger and 3 suitcase max. The luxury SUV has a 6 passenger and 6 suitcase max. Sprinter vans will hold up to 10 passengers and 18 suitcases.
Are you excited for this new service? Let us know in the comments below and share this post with a friend who may want to hear the news as well!