I recently had the opportunity to talk with the Vice President of Sunshine Flyer. I learned all about the incredible demand for their service and their plans of expansion. Come read about all the exciting things he shared with me!
Sunshine Flyer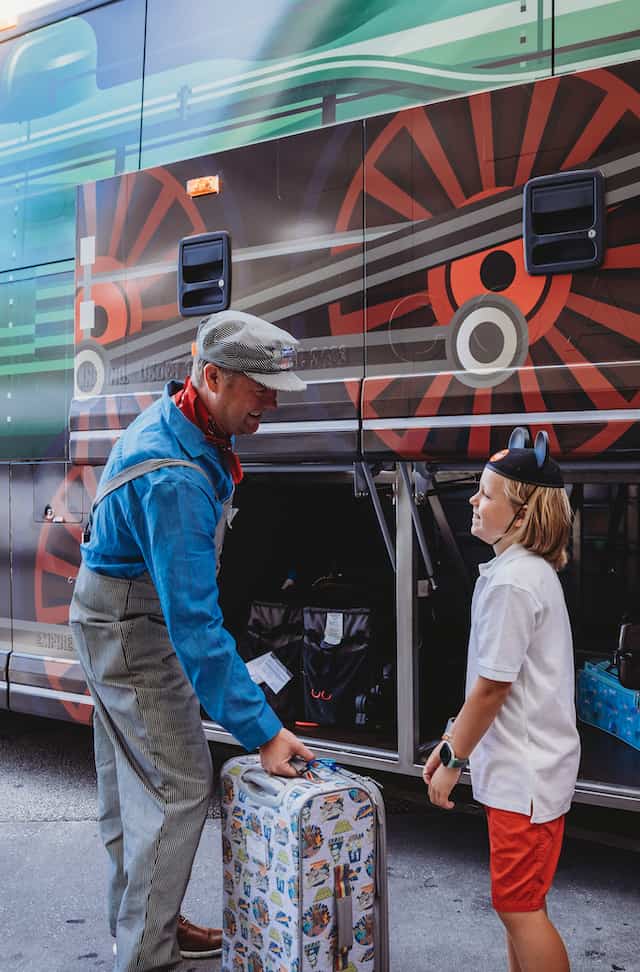 Disney's announcement that they were discontinuing free Magical Express transportation to and from the Orlando International Airport left many Guests stressed about how to get to and from their Disney Resort. Many companies rose to the challenge, but Sunshine Flyer goes above and beyond those other companies.
With an incredible 1920's locomotive theme on its buses, Sunshine Flyer creates a magical experience for Guests. Just as Disney World considers even the tiniest details, Sunshine Flyer does the same. I (Monica) recently had the chance to chat with Mr. Tony Glibkowski, the Vice President of Sunshine Flyer. We had a great conversation about their plans to expand to meet the demand and the incredible ways they are supporting various groups.
First, to see inside their fleet, check our their video below. I love the look of the bus! It's like stepping inside a 1920's train, and the fun touches are really special.
Overwhelming Demand
Perhaps you have been on a Sunshine Flyer bus recently, or maybe you read our review outlining some of the frustrations Guests are experiencing. From lack of signage at the Orlando International Airport to the fact that not all buses are themed, your transportation experience to and from the airport may not have been a smooth one.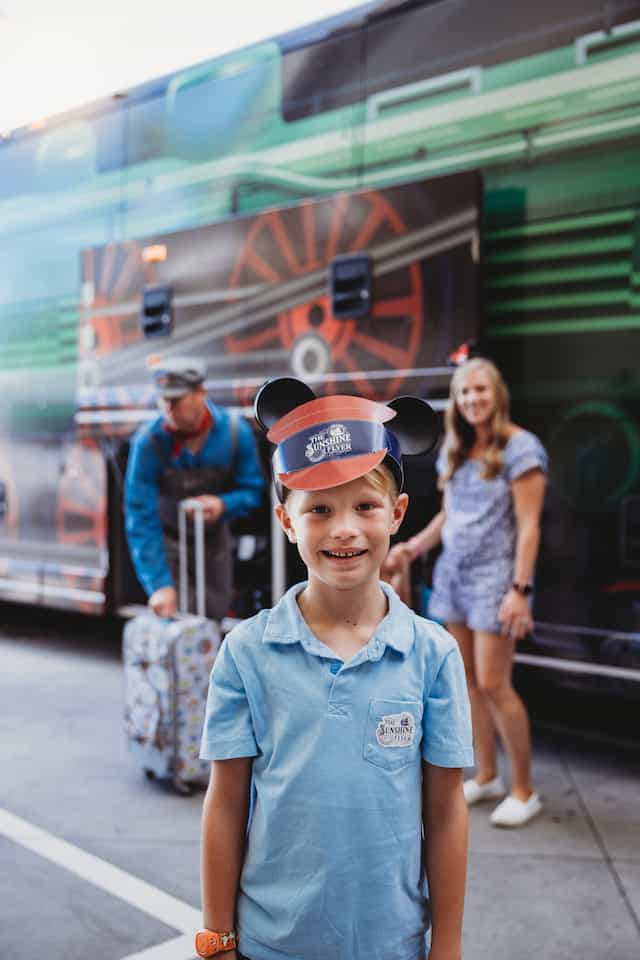 Mr. Glibkowski assured me that these are all growing pains that come with launching a new business with an already-high demand. The Sunshine Flyer is a partnership between Academy Bus, Empire Coach Line and Transportation Management Services. They typically transport large groups of people for big events and conventions. It became a matter of figuring out how to do this this every single day for the thousands of Guests who need transportation to and from Disney.
Instead of being able to gradually step up operations in a methodical manner, Sunshine Flyer basically ramped up operations as quickly as possible to meet demand. As far as getting more signs up at the Orlando Airport, the company is working with the airport but these sorts of things take time.
Fleet Expansions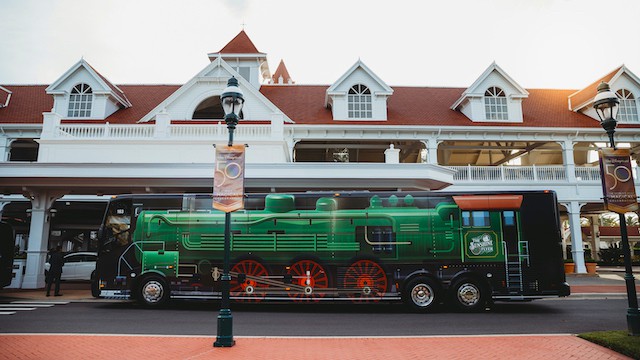 The demand for Sunshine Flyer also forced them to send out "plain" buses in addition to the themed buses. By summer, Sunshine Flyer anticipates having their large fleet of buses all wrapped in the 1920's locomotive theme. They are printing and wrapping their buses as quickly as possible Tony assures me.
Not only that, but these buses will all be different! He had a great metaphor for this. You know how you are waiting in line for the monorail and your kids are excited to see which color you get? That is exactly what Sunshine Flyer is accomplishing with these different buses. Each ride on Sunshine Flyer will be different! They are really going above and beyond to provide the same great experience for Guests that Disney is known for.
Additionally, Sunshine Flyer is expanding to include more accommodating vehicles for Guests with special needs. He mentioned adding some sensory-friendly vehicles to the fleet to create a magical experience for all their Guests. I really admire their desire to create a positive experience for everyone.
Resort Expansions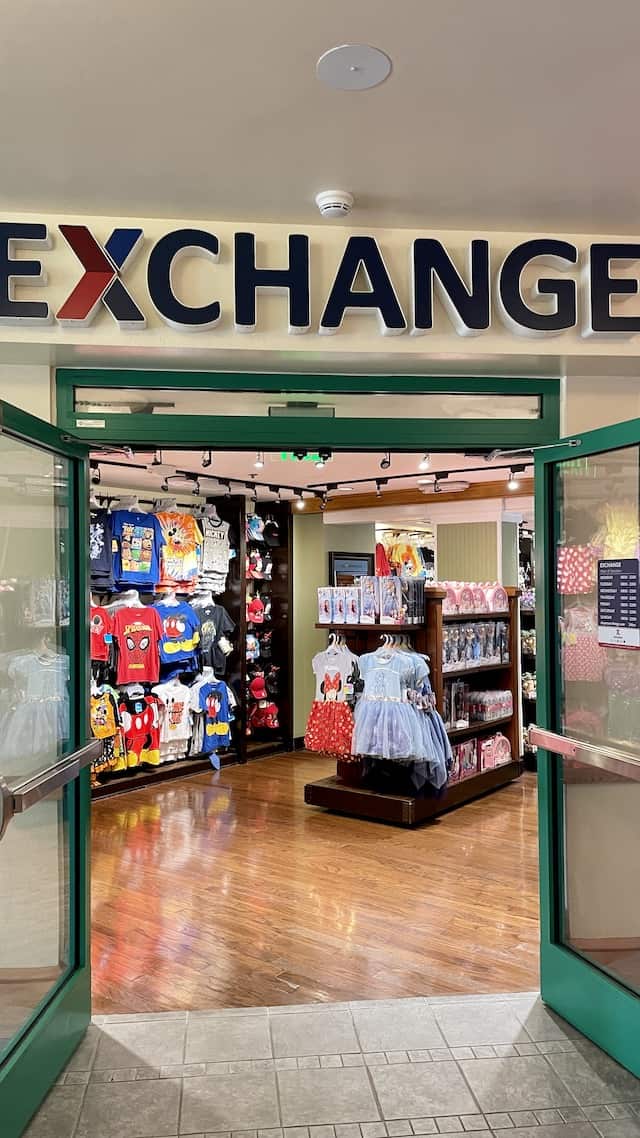 And, if you are hoping they expand to more Disney-area resorts, you are in luck! Due to the incredibly high demand for Shades of Green transportation, they are now accepting reservations for that hotel. To support the military community, Sunshine Flyer offers a 10% discount for those heading to/from Shades of Green on top of the already reasonable prices. As a retired military spouse, I really appreciate this kind gesture.
I was especially excited to hear that Sunshine Flyer is looking to add a 1920's military train theme! The goal is to get these special military buses back and forth to Shades of Green on a regular basis.
In the future, they anticipate expanding to hotels in the Disney Springs area. Basically any resort that has transportation to and from the Disney Parks is on their radar for expansion. This is exciting news!
Reaching the community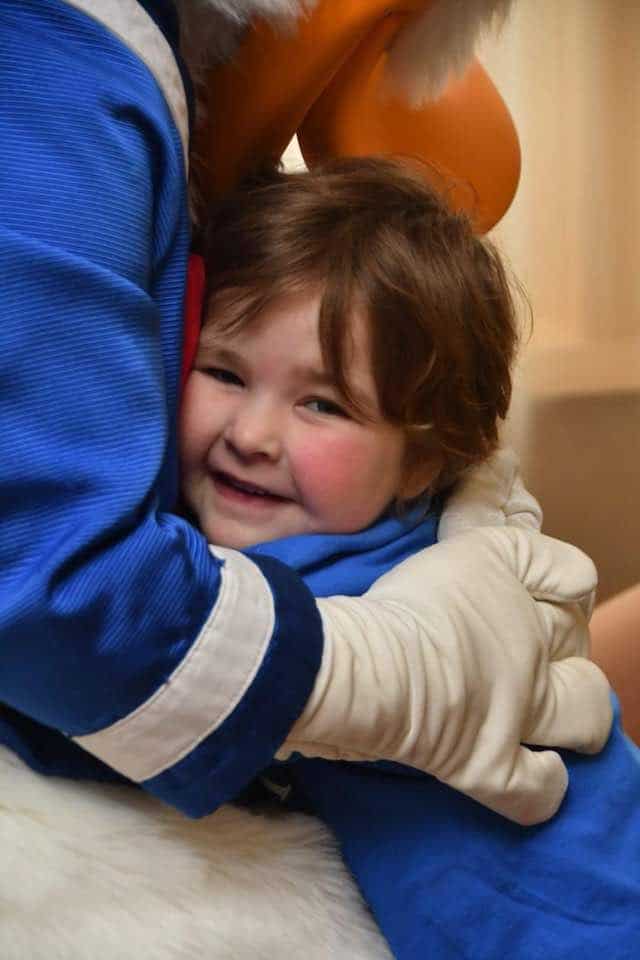 Lastly, I had the opportunity to chat with Tony about their partnership with Make-A-Wish. I am in awe at the way they are working with them to provide for these deserving families.
Sunshine Flyer is donating 50% of all sales during their first 50 days of service to the Make-A-Wish foundation. In addition, Sunshine Flyer is in the process of partnering with Make-A-Wish to provide free transportation to and from the airport for these deserving families.
They really have a heart for reaching the Central Florida community and people traveling in and out of the area. I am looking forward to future endeavors from Sunshine Flyer.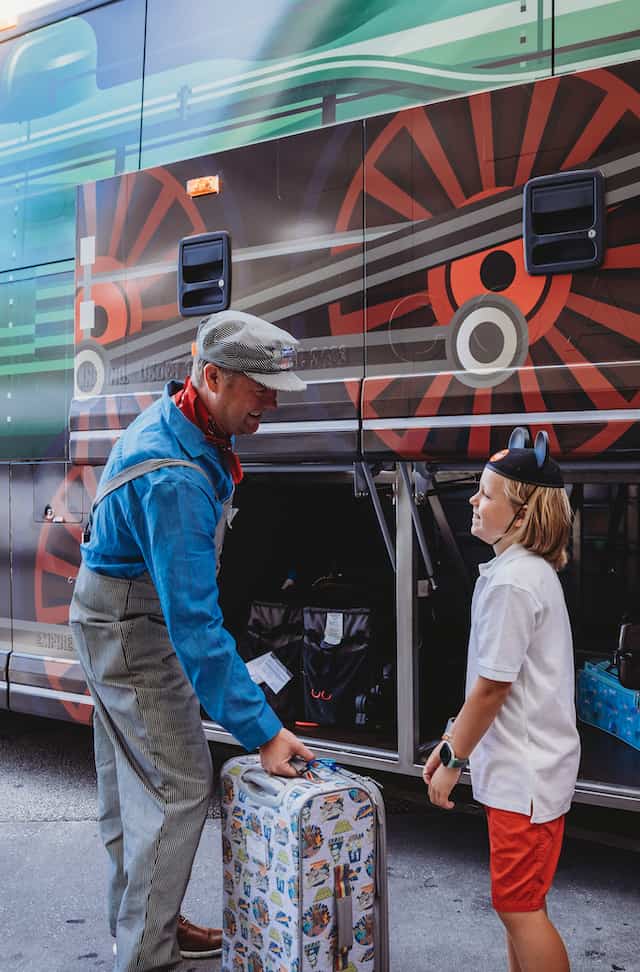 I hope this alleviates any concern about what you may have heard about Sunshine Flyer. Many of the logistical obstacles in the beginning are simply growing pains as they meet the high demand for their services. Please be assured they are working hard to provide a great experience for you!
Have you been on Sunshine Flyer yet? Will you book a trip in the future? What do you think of their plans for expansion? Are you excited to hear about their heart for local communities and groups? Join the conversation in the comments below and on Facebook.