Brightline just shared a video of the newest addition coming soon. This addition is sure to make traveling to and from the Orlando Airport easier.
Sunrail Station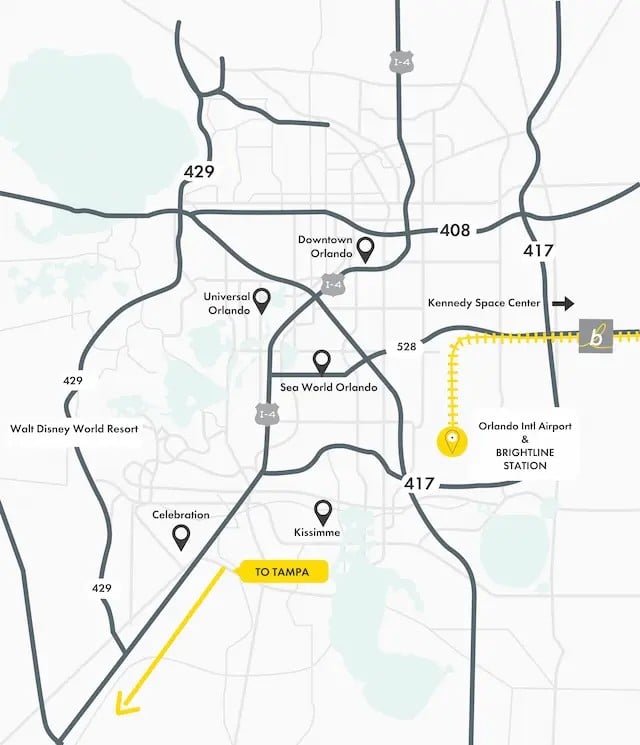 SunRail is a Central Florida passenger rail system. Orlando's Right Rail Coalition and Universal are collaborating on what is estimated to be a $1 billion plan to develop a SunRail connection between Orlando International Airport and the Orange County Convention Center.
Additionally, plans are in motion to create Shingle Creek Transit Utility Community Development District, which will ultimately plan, construct, finance, maintain, and operate a new SunRail Station at the Orange County Convention Center.
The result will be a commuter line between the convention center and Orlando International Airport. Moreover, the SunRail Corridor will provide a connection to MCO for Brightline, a rail line serving South Florida.
Click HERE to read about the plans for the new Sunrail Station.
Terminal C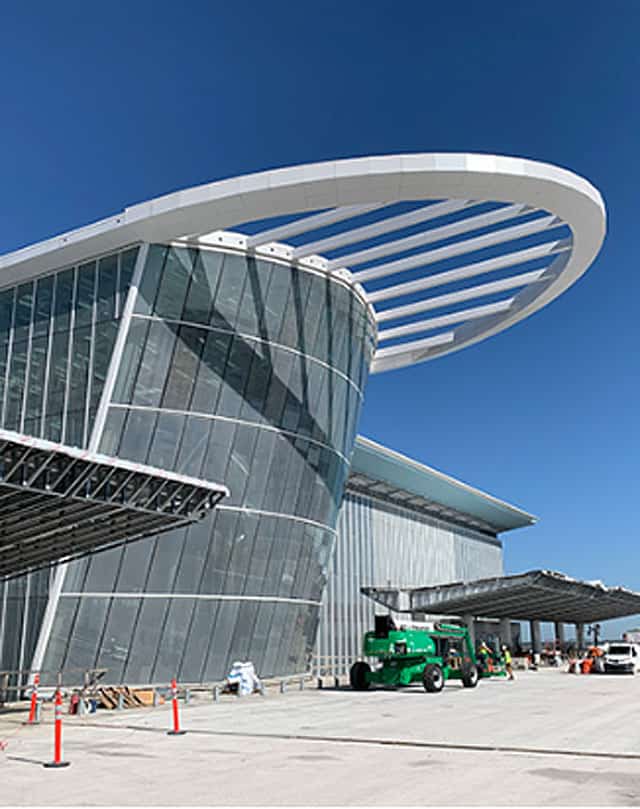 Terminal C at Orlando International opened last year. It is now the home to a number of international airlines.
The terminal will also be connected to the Brightline train system, which is expected to open in 2023. The new train system will be a welcome option for visitors traveling to Central Florida, Miami, Fort Lauderdale, and West Palm Beach.
New Video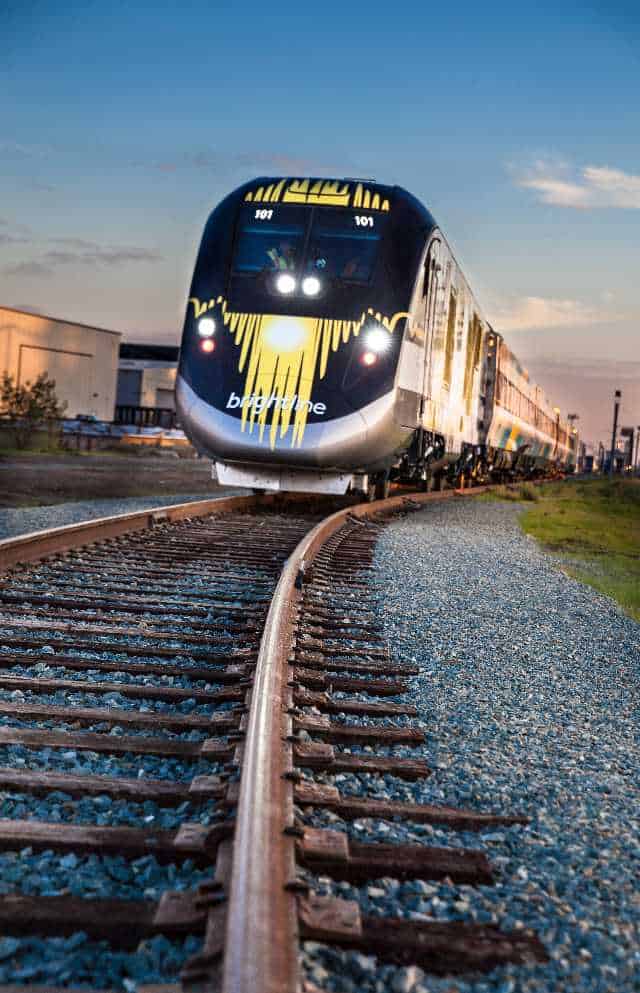 This new Brightline Orlando Station is set to open this summer! This stations boasts and innovative and modern design.
Brightline has shared a first look at the Brightline Orlando Station which is coming this summer!
In this station you will find ticketing and baggage drop, a grab and go market, unique craft cocktail bar, a premium lounge, and so much more!
Check out the video below:
This new station is three-stories that will feature luxury amenities for the travelers of today. This 37,350 square foot station is right in Terminal C and is also connected to the airport's parking deck C with 350 specially reserved spaces for Brightline travelers!
They share, "Brightline is currently the only rail system in America that screens all passengers and bags prior to boarding." This new addition will be a new, safe, fast, and fun way for travelers to make their way through Florida!
What do you think of this video? Are you excited for this new railway? Leave a comment below to let us know!

Source: Gobrightline.com