Disney just sent out an exclusive members only email to the wrong people. Did you get it?
runDisney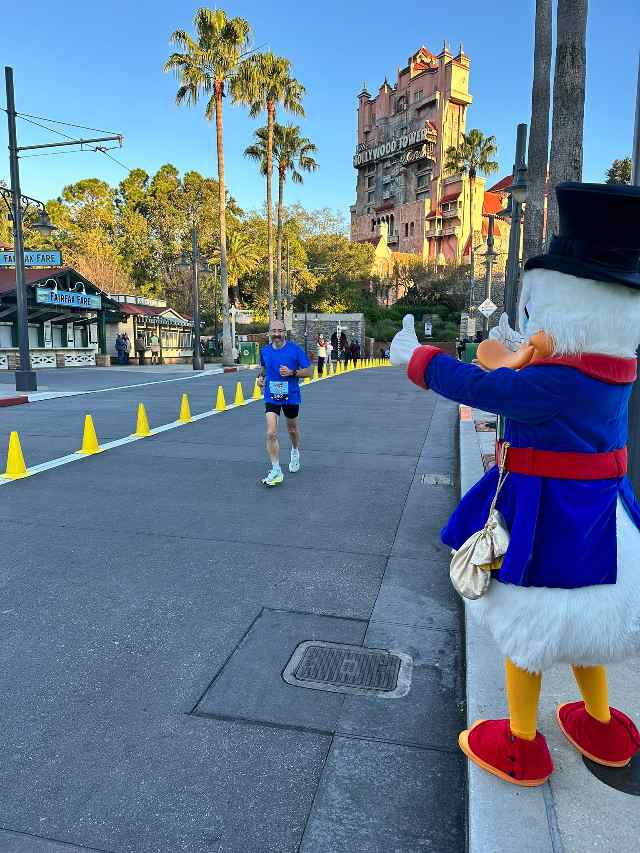 Princess Half Marathon Weekend is approaching quickly! We are less than three weeks away. Are you ready royal runners?
Before we get to Princess Half Marathon Weekend, runners will get the chance to register for races returning to Disneyland! Disneyland Half Marathon Weekend will be held Jan 11-14, 2024. General registration will open on February 14, 2023. This race weekend will include three endurance races and a challenge! Club runDisney Members can register on February 7th.
Check out the prices and race themes for the Disneyland Half Marathon Weekend HERE. runDisney even gave a teaser for next year's Wine and Dine Half Marathon theme at Walt Disney World Resort, check that out HERE.
You are going to want to know more about how to earn your Coast to Coast Challenge medal because next year they will offer TWO different medals depending on how you earn it. To read more about the Coast to Coast Challenge click HERE. Check out all the race dates and when you can register HERE. What races will you sign up for?
Email Sent in Error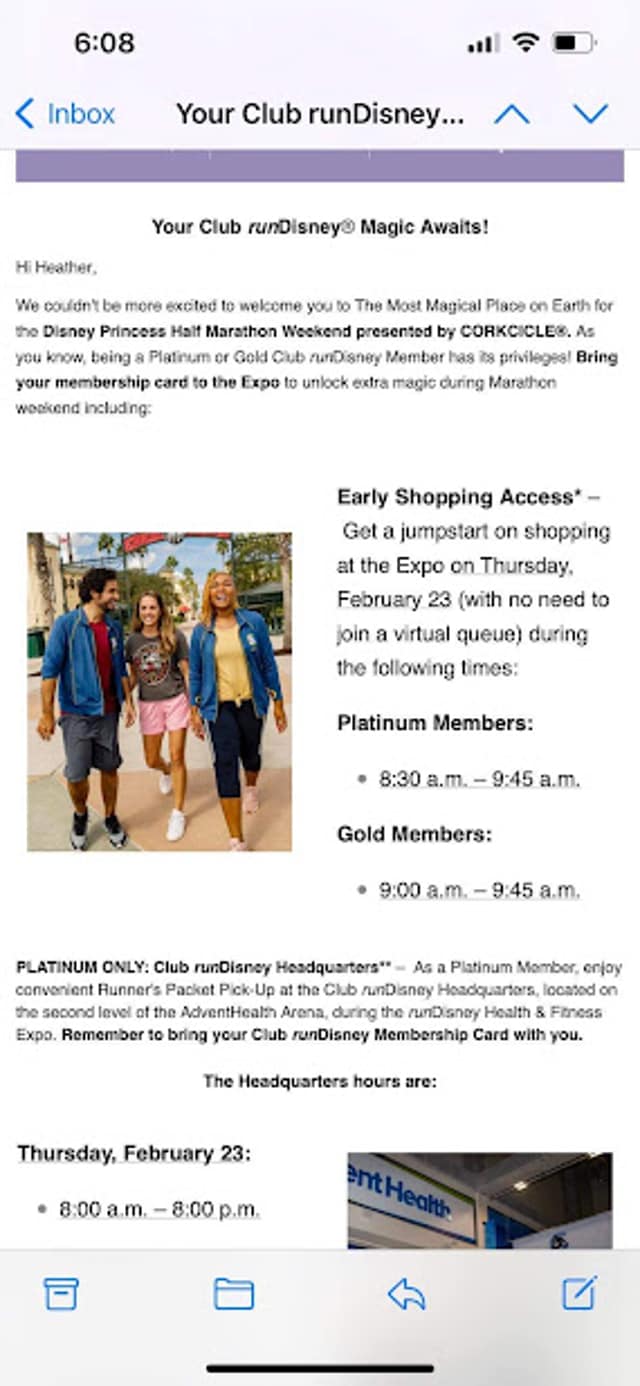 The email subject sent out to non Club runDisney runners, states " Your Club runDisney Perks for Disney Princess Half Marathon Weekend." In the email, it contains information on what Gold and Platinum Members need to know for accessing their Early Shopping opportunity (no virtual queue for them). See the picture above for a screen shot of the email.
Platinum Members can attend from 8:30 am – 9:45 am and Gold Member can attend from 9:00 am – 9:45 am on the first day of the Expo (Thursday February 23rd). It is important to note you must present your membership Club runDisney card to the Expo in order to gain any access to any of these benefits.
runDisney sent email to non Club runDisney in error. Member benefits can only be accessed with valid Club runDisney Membership Card.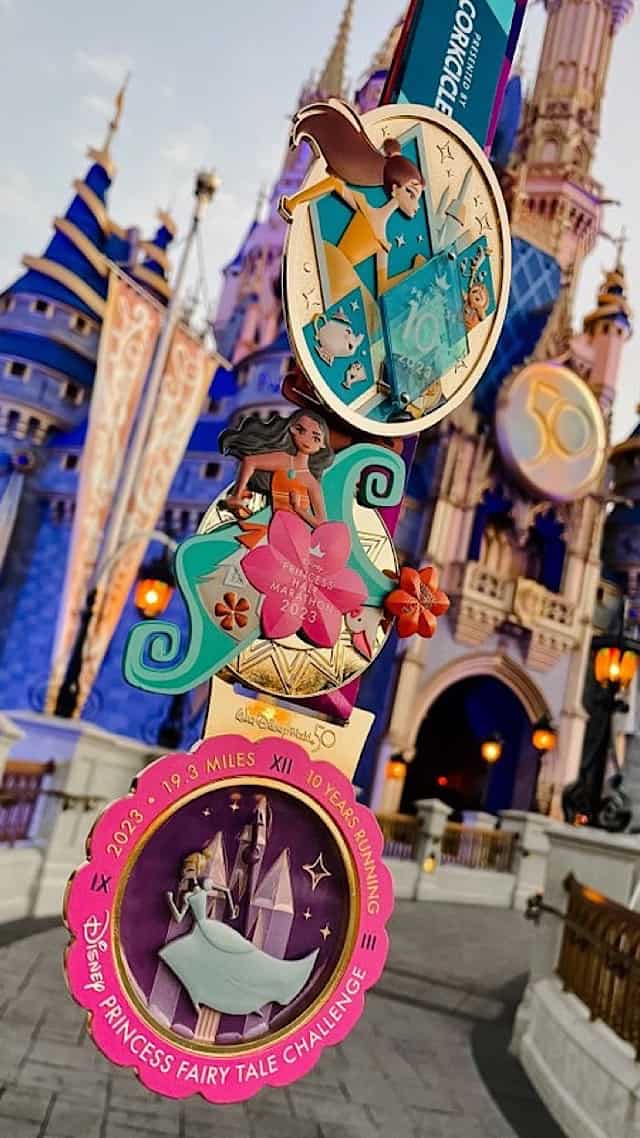 Clearly, this was an error. And, hey, accidents happen, but it was nice to dream I had that perk for one second. Or maybe they want me to see what I am missing so I try purchase Club runDisney for next race season…hmm. That could be some good marketing.
UPDATE! runDisney has since sent out another email stating "Oops! Corrected Expo Information." This email stated that non Club runDisney Members may have "unintentionally" received an email stating the benefits of Club runDisney for Gold and Platinum members. It then continued with the correct information of Expo hours for the general public.
Anyway, I will be joining the Virtual Queue (check out my review of it HERE) like most others, and wish all you a great race weekend! Read HERE for how to join the Virtual Queue. Good luck everyone and see you on the course!
Did you get this email? Does it make you want to join Club runDisney? Let us know in the comments below and share this post with your favorite runDisney running buddy!