We have seen pictures and video clips before, but we have never seen Tron Lightcylce Run like this! Hop aboard for a first-ever look at this amazing new coaster.
Important Details for Tron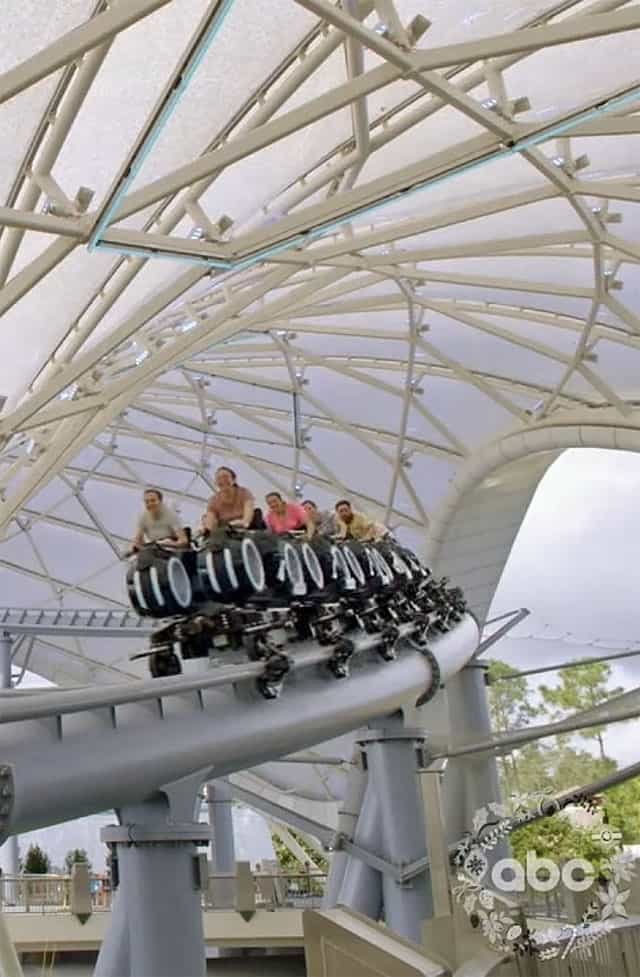 Magic Kingdom is set to open the newest attraction, Tron Lightcycle Run, on April 4, 2023. We do have height requirements for this attraction and also a big change with a locker system for loose items. Be sure to check out the full details for these new lockers HERE. There will also be a unique attraction photo that you will not want to miss.
For this thrilling attraction, riders hop aboard motorcycle-style ride vehicles as they speed through the dark ride. We have information for the various seating options available for guests HERE.
Spoiler Alert: Hop Aboard Tron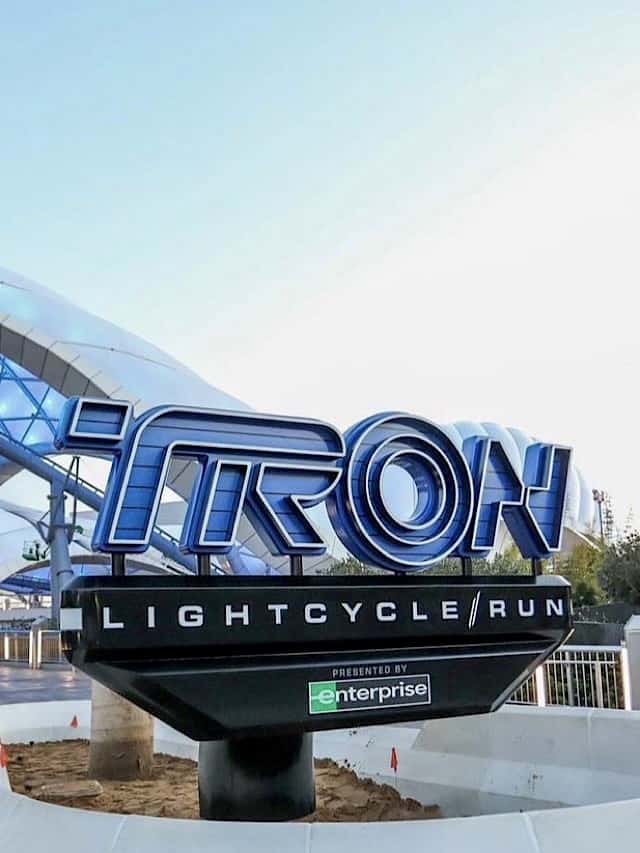 Testing has been in place for Tron Lightcycle Run for some time. Yesterday began the first round of previews specifically for Magic Kingdom Cast Members. Magic Kingdom Cast Members will enjoy a DJ, dining, and more as they enjoy this great preview.
Unfortunately, this may affect the availability of these Magic Kingdom attractions this weekend. Additional Cast Member previews will begin on Monday and more previews are yet to come for Annual Passholders and Disney Vacation Club Members.
Cast Member previews have now started for Tron with an official opening date of April 4, 2023.
The great news is that you do not have to wait to hop aboard Tron. "Prepare for Digitization" Disney Imagineering now shares an amazing point-of-view video that allows us to experience Tron like never before.
Previously we enjoyed photos and video clips from the ground level as others enjoyed this attraction. This point of view allows us to feel as though we jumped into the grid. We can't wait to experience this attraction firsthand in just a matter of weeks.
What do you think of this ride video? Does this make you excited or a bit skeptical to try this new attraction? Do you hope to attend the early previews or be there for opening day? Do you think Tron would be better in the daytime or at night? Share your thoughts with us in the comment section.