Disney World is known for its entertainment. From fireworks to live shows, there is so much to see and explore in the parks at night. One show you need to make plans to see above all others? Fantasmic!
Current Nighttime Shows at Disney World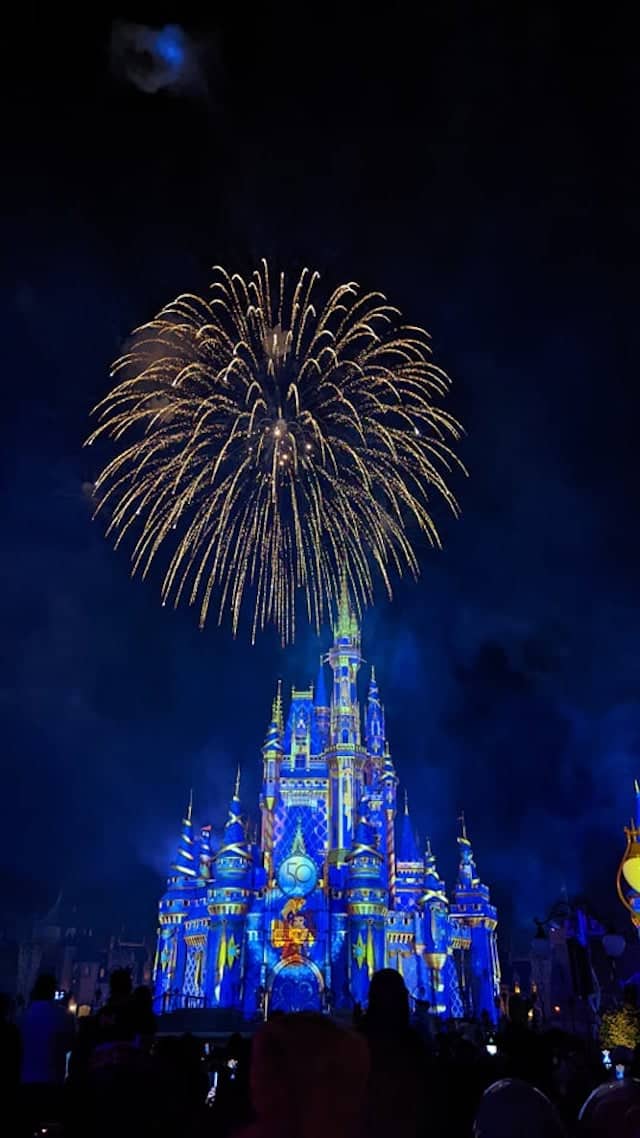 There are various nighttime entertainment shows at each of the Disney World theme parks (and even at the resorts). At Magic Kingdom, Enchantment is the current nighttime show until Happily Ever After comes back in April 2023. In Enchantment, you're inspired to believe in magic, with captivating Disney music, enhanced lighting, and immersive projection effects that extend- for the first time- from Cinderella Castle down Main Street, USA.
This show fell flat for a lot of people as a successor for Happily Ever After. However, it is your classic Disney World nighttime show with fireworks and projections on Cinderella Castle along with your favorite music from Disney and Pixar films.
Over at Epcot, Harmonious takes the center stage on the World Showcase lagoon each night. Like Enchantment, Harmonious will be retired in April when Epcot Forever comes back for a brief stint. Another show will debut at Epcot later in 2023.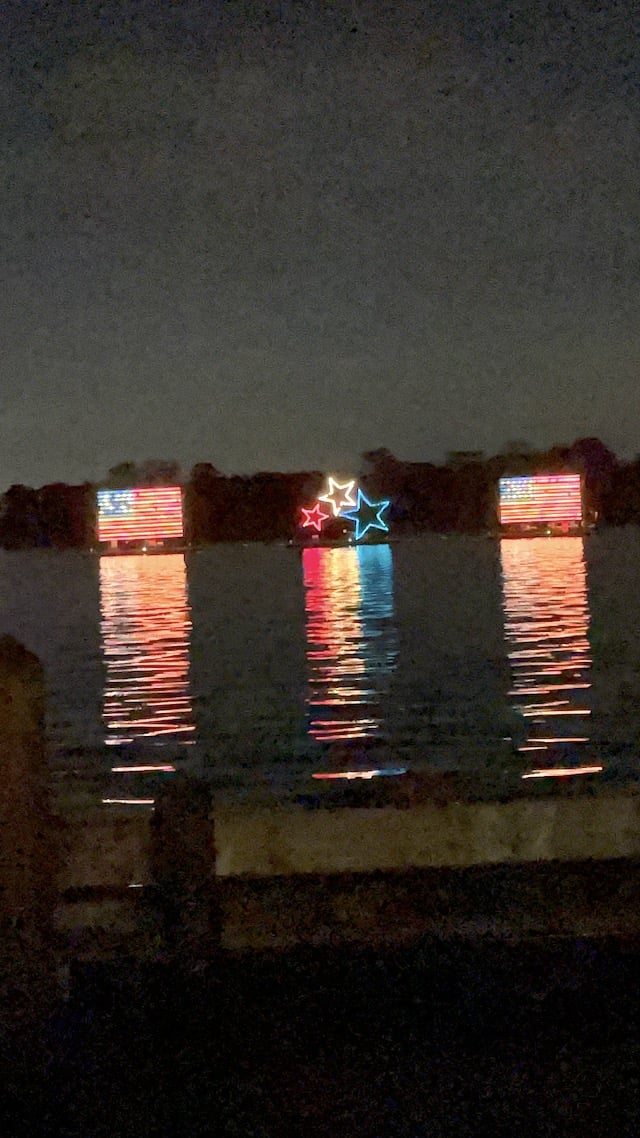 With Rivers of Light permanently gone at Animal Kingdom, nighttime entertainment at that park is seriously lacking. You will see a short projection show on The Tree of Life. It is cute but nothing to go out of your way to see (in my opinion at least).
The Electrical Water Pageant also makes its way around the Seven Seas Lagoon. It stops at the Polynesian, Grand Floridian, Contemporary, Wilderness Lodge, and the Magic Kingdom every night. You can read more about this 50 year show in this post.
Fantasmic!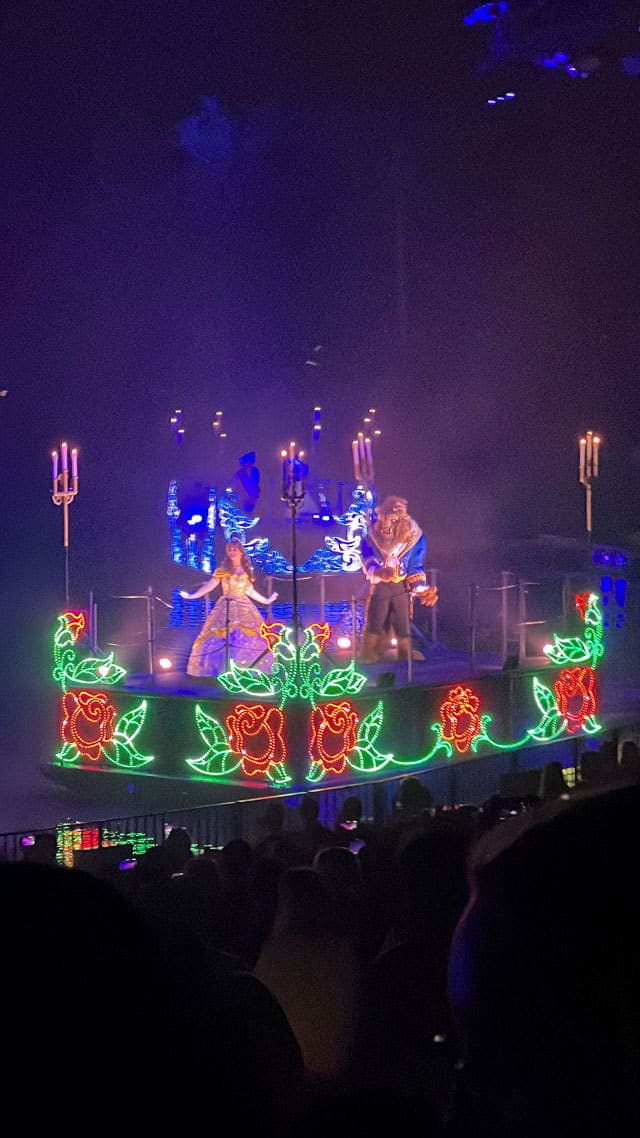 That leaves us with Fantasmic! at Disney's Hollywood Studios. The park also has a couple projection shows on the Chinese Theater, but the premier nighttime entertainment is Fantasmic! The show recently returned in November 2022 after several updates to the audio and visual equipment.
The premise of the show is that Mickey is transported into a dream where he dances along with music, lighting effects, and pyrotechnics. Various characters and scenes from popular Disney movies are part of the sequence as well.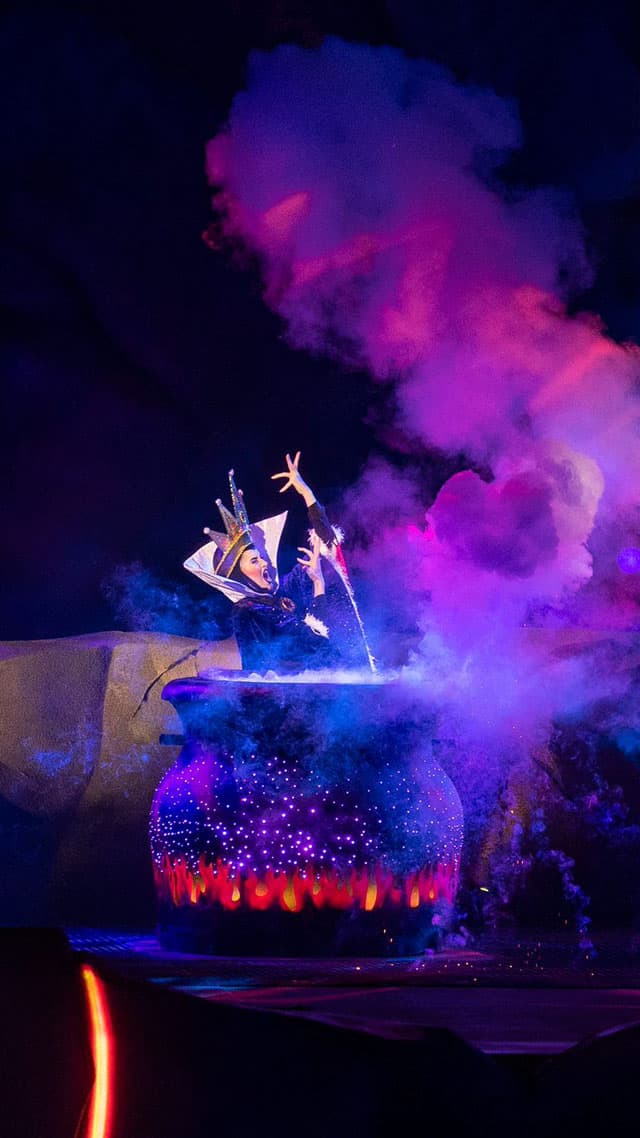 The show takes a bad turn as Mickey is asked to enter the darker realms of his imagination. Maleficent turns out to be the mastermind behind the trap as she wishes to take over Mickey's dream. Various villains are part of this sequence as he fights the evil dragon.
This is a fan-favorite show since 1998 when it debuted. This makes it the longest running nighttime show in the four main theme parks. Let's take a look at why it's the best!
Reason #1: So many live performers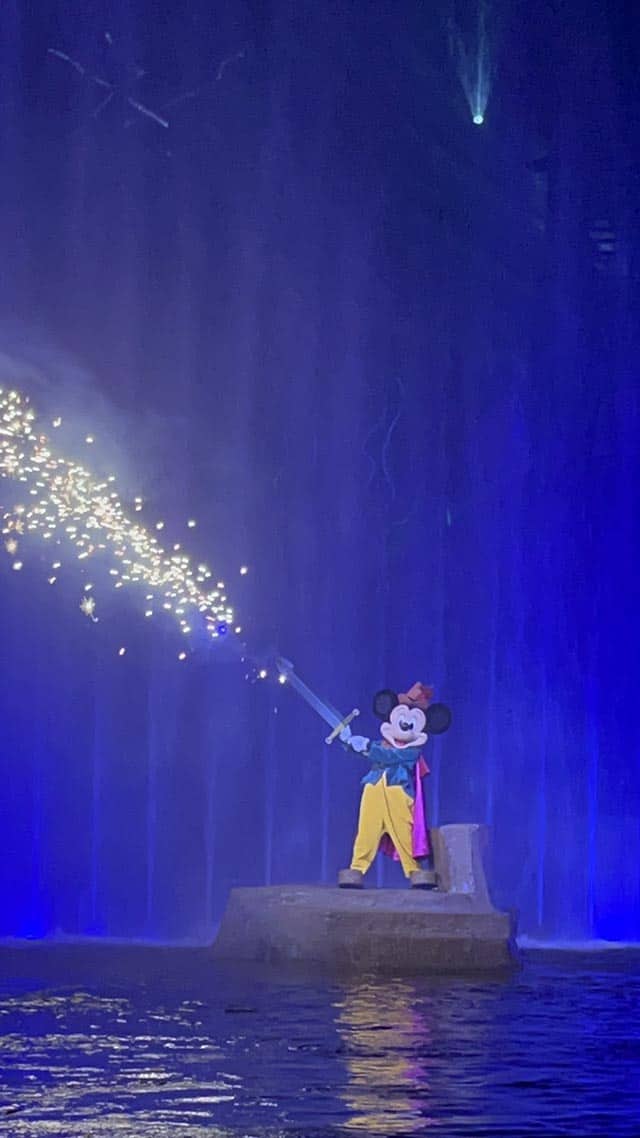 What brings Disney to life and sets it apart from other theme parks? The performers! Disney is not just a theme park with rides and nothing else. Performers make the magic and brings the parks to life. Fantasmic! has fireworks and great music, yes, but it also has real live people telling the story. It does not rely on projections against the castle or music to tell the story.
There are approximately 50 people filling the rolls of even more characters. Watching Sorcerer Mickey come up out of the ground onto the mountain is the ultimate magical moment. The crowd goes wild seeing him for the first time, and that is just something you do not get with other nighttime shows.
At the end of the show, Steamboat Willie makes its way through the water in front of the theater as dozens of characters line up to wave to everyone watching the show. If you have a character-obsessed person in your party, this will probably be their favorite part of the whole show. So many rare characters from all movies spanning decades come together. This is all made possible thanks to the performers.
Reason #2: A fantastic storyline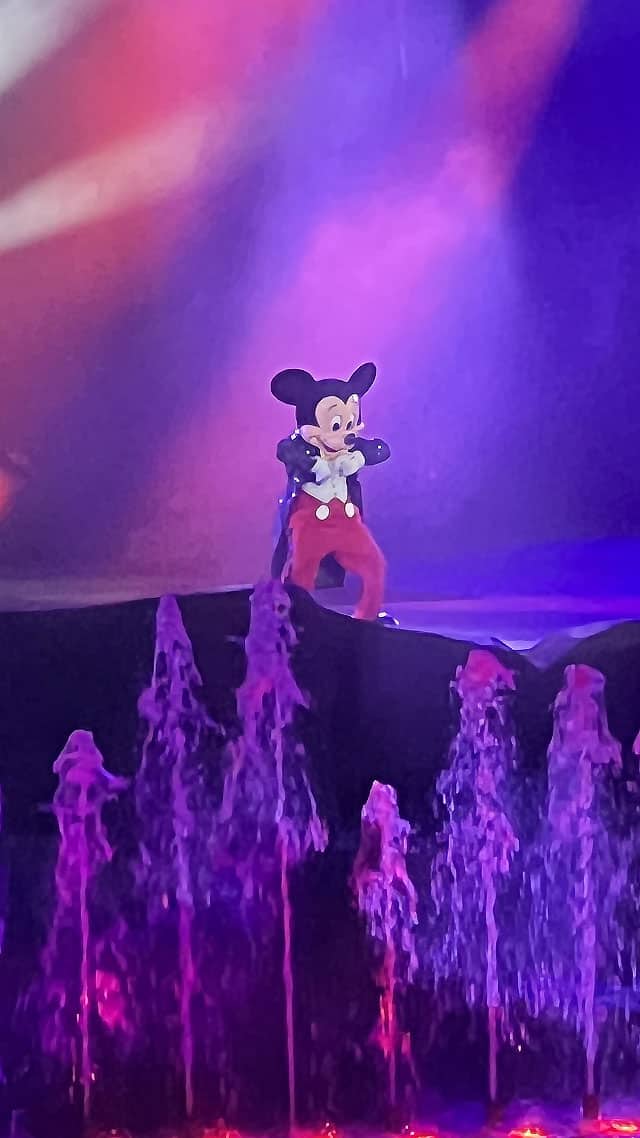 I already shared a bit above about the storyline. The whole premise of the show is that you are watching Mickey fight evil in his dream. Water projections, pyrotechnics, and other effects bring the various film scenes to life. We see scenes from films such as Moana, The Lion King, Snow White and the Seven Dwarfs, Mulan, Fantasia, and more.
What's really great about Fantasmic! is that there is a very clear story line in the show. Of course, storytelling is the heart of everything Disney does, and you will find a story in just about everything. However, Fantasmic! very clearly tells the story of Mickey in his dream, and it's a really great one at that.
It was all started with a mouse, after all! Mickey is always the star of the show, and the story of Fantasmic! tells such a wonderful story of good triumphing over evil through the eyes of his imagination.
Reason #3: Ample dedicated seating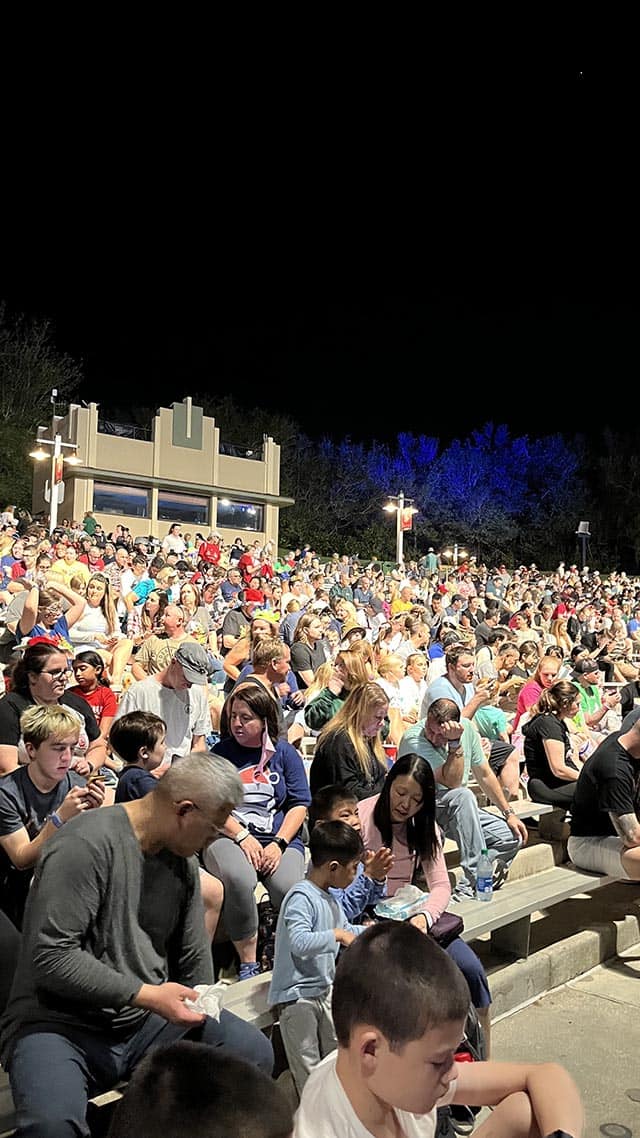 Fantasmic! is shown every night at the Hollywood Hills Amphitheater, between the Hollywood Tower Hotel and Beauty and the Beast – Live on Stage. The theater has close to 7,000 seats along with space for and additional 3,000 standing people.
It is much less stressful finding a seat here than it is to cram onto Main Street with thousands of other people. The theater has the gift of space, which Magic Kingdom does not. In comparison to Epcot, there is much more room to spread out to watch Harmonious, but there are very few places to sit to watch that show.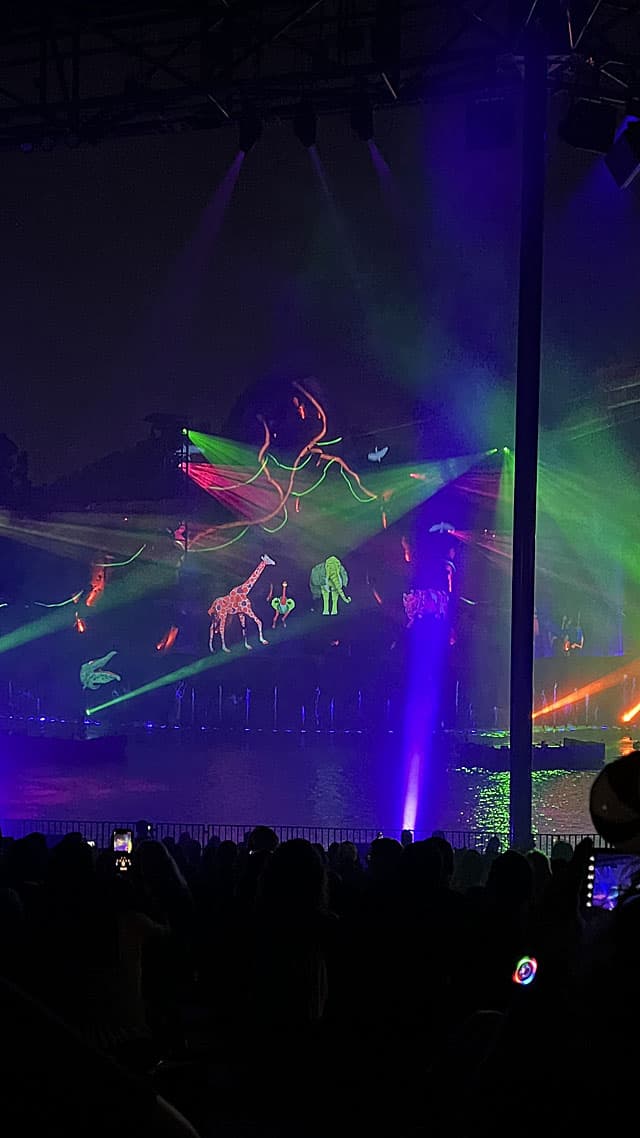 After a long day in the park, there is nothing quite like having your own seat to sit on while watching the show. If you want stress free seating up close to the water, you should consider booking a dining package. You can read more about the pricing and participating restaurants in this post. See if Maggie thinks these packages are worth it in her review.
Do you love Fantasmic! or is there another nighttime show at Disney World you prefer? Let us know in the comments below, and share this post with a friend to continue the discussion.