Since returning, Disney's Fantasmic! has been wildly popular. Now, there's a way to see it without huge crowds
Fantasmic!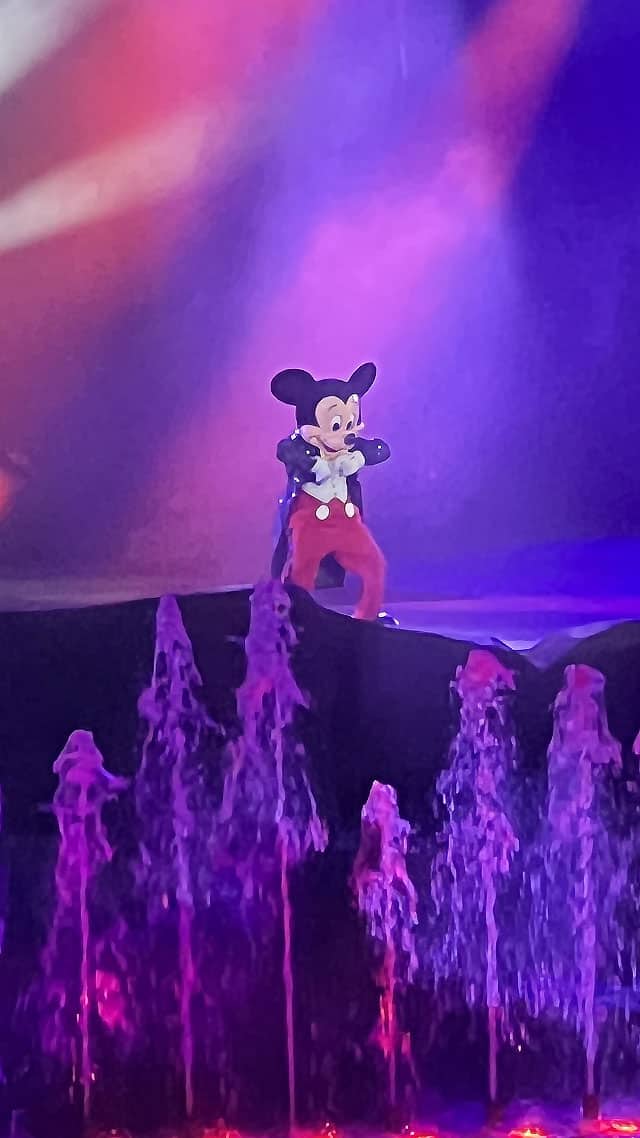 Guests visiting Disneyland have enjoyed Fantasmic! since May 28th. East Coast Disney fans packed Disney's Hollywood Studios on November 3rd for the grand return of Fantasmic!. Guests on both coasts love this show.
With the grand return of Fantasmic!, Disney shared that "a new show sequence featuring Disney characters – Mulan, Elsa, Aladdin, Pocahontas, and Moana – in heroic moments, as well as new technical enhancements." You can check out images from these new scenes HERE. These new scenes are one of my (Susan) favorite things about Fantasmic!
Many guests choose to skip the queue line for this show to enjoy special seating with Fantasmic! Dining Packages. Check out the full review of Maggie's experience HERE.
How to Watch With Less Waiting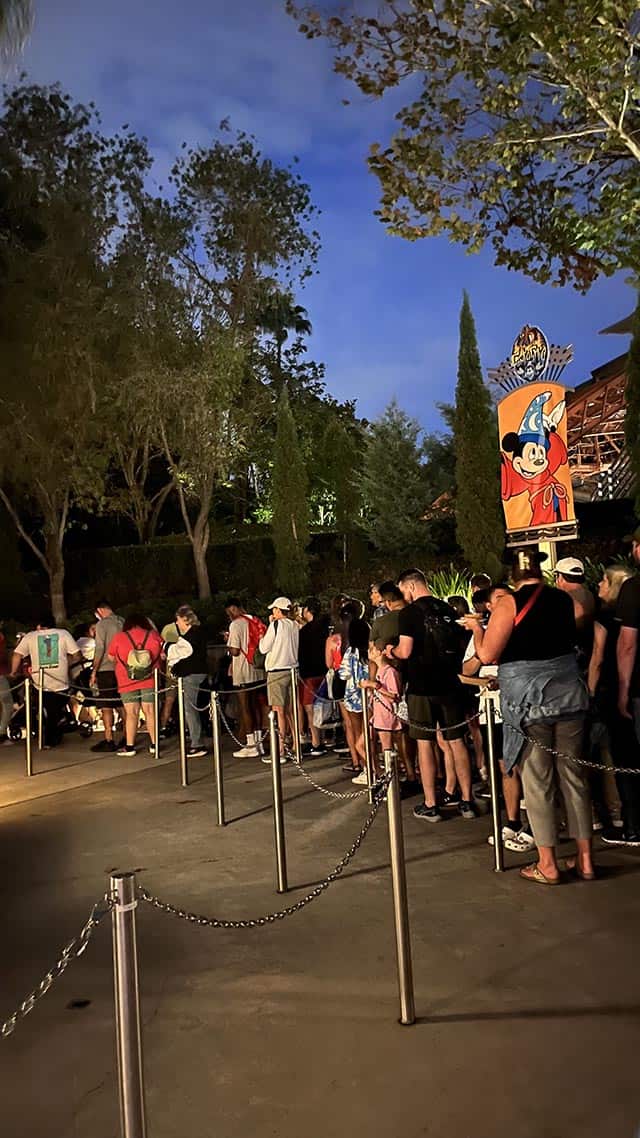 Due to the overwhelming popularity of Fantasmic!, guests can face long waits to get into the theater. Guests waited for hours when it first returned. However, when two shows offered, you'll find less crowds during the second showing.
When Fantasmic! has two shows, you'll find less crowds during the second one.
An additional perk of seeing Fantasmic! after Hollywood Studios closes is exiting at the front of the park. Disney has guests come out at the theater near Crossroads of the World statue instead of Sunset Boulevard. I was so happy when this happened to us!
New Showtimes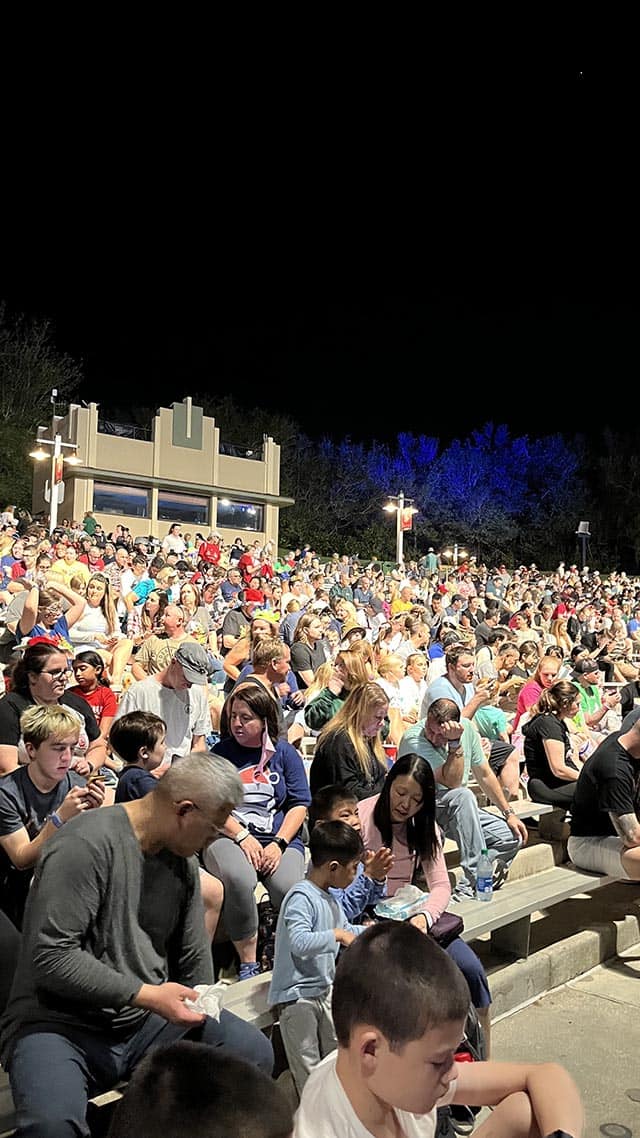 Recently we announced that Fantasmic! added a second show now through January 7, 2023 HERE. However, Disney extended having 2 shows an extra week. You can catch Fantasmic! at 8:00pm and 9:30pm now through January 14! Another great perk of going to the 9:30pm show is it doesn't take away park time since Hollywood Studios closes at 9:00pm.
Fantasmic! offers shows at 8:00pm and 9:30pm now through January 14, 2023.
What do you think of this showtime after the park has closed? Would you choose the first or second showtime? Please share your thoughts with us on our Facebook page.