The price increases keep coming, and the most recent round included the Resort refillable mug. The mugs have been the source of quite a few Disney debates over the years. But is Resort refillable mug still worth it, despite the higher price?
Resort Refillable Mugs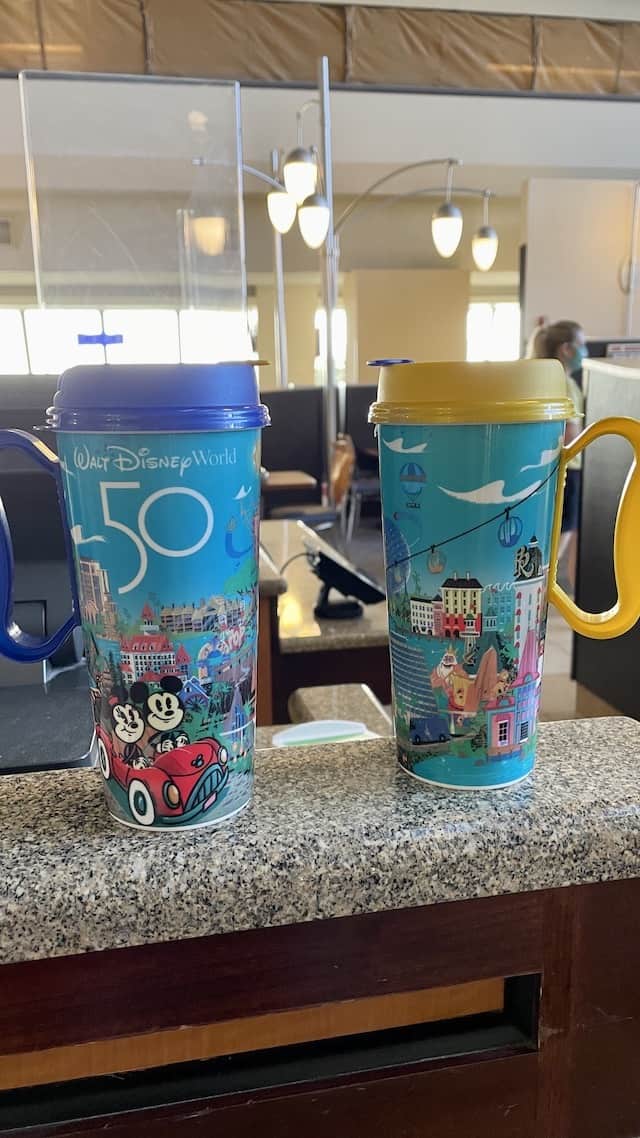 The resort refillable mug is a thermally insulated mug made of either plastic or metal that is equipped with an RFID chip. This "RapidFill" technology allows the mugs to be activated and used at any RapidFill station at any Disney resort for the length of your stay. You can find the beverage islands at the resort's quick serve dining location and swimming pool area.
It is important to note that the resort refillable mug cannot be used in theme park restaurants, Disney Springs, and Water Parks. Additionally, any hotel that is not Disney-owned (such as Swan & Dolphin) is also off limits.
Recently, the cost of regular designs increased to $21.99 ($23.42 after tax) and upgraded metal designs such as the Star Wars Resort Refillable Mug remained $29.99. I'll have more about cost analysis below.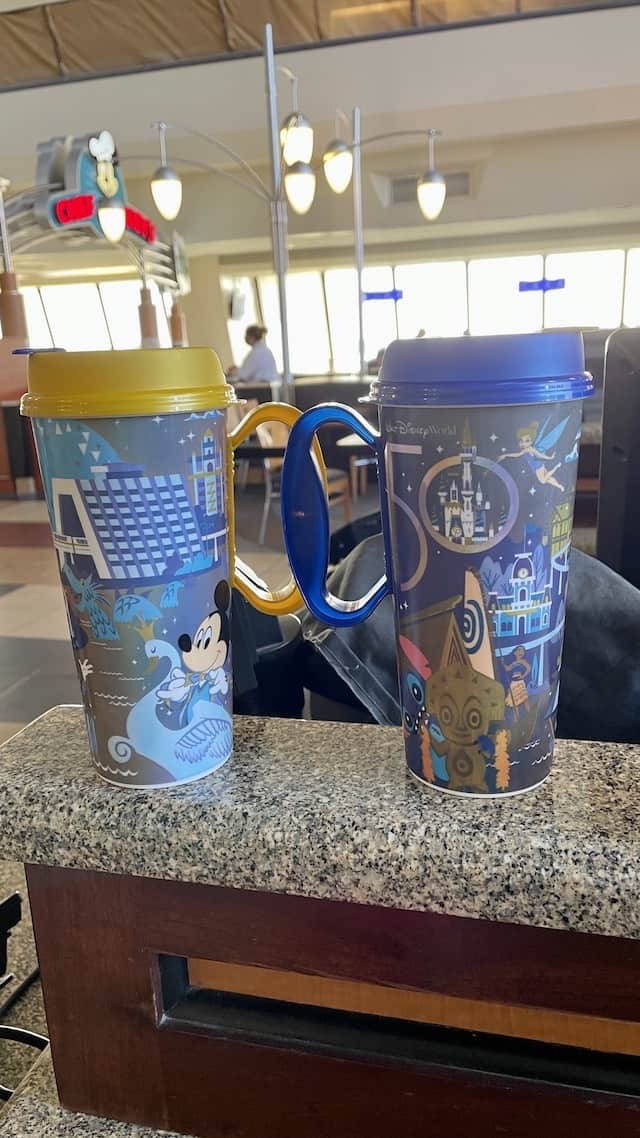 The refillable mugs have been the source of quite a bit of debate between Disney fans over the years. To a non-Disney fan, I'm sure this might be hard to comprehend. However, one of the most common questions asked and debated on our site centers around whether the refillable mugs are worth it.
It's hard to explain what will become a hot topic is Disney fandom. We can look no further than last year's #noodlegate.
Under normal circumstances, the refillable mugs are included for free in the Disney Dining Plan, but the Dining Plan remains temporarily suspended. As staffing increases and more dining options return, we may see the dining plan return at some point in 2023. However, it is hard to tell at this point.
50th Anniversary Mug Designs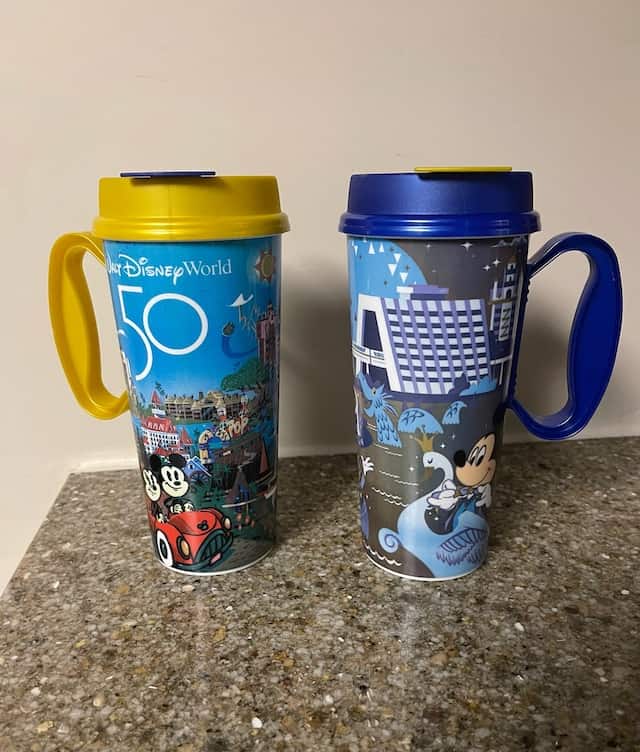 In celebration of Walt Disney World's 50th Anniversary, two new designs were introduced in 2021 as the celebration kicked off. The mugs are pictured above. The designs both highlight several aspects of Disney World's 50 years, and I think they are well done. The mug designs are a nice mix of the vacation kingdom's history and present day.
Recently, Disney added a Mickey design to the cup lid. If you haven't seen that yet at your resort, you should see it soon as they continue to be rolled out across all Walt Disney World Resorts.
What beverages can you get?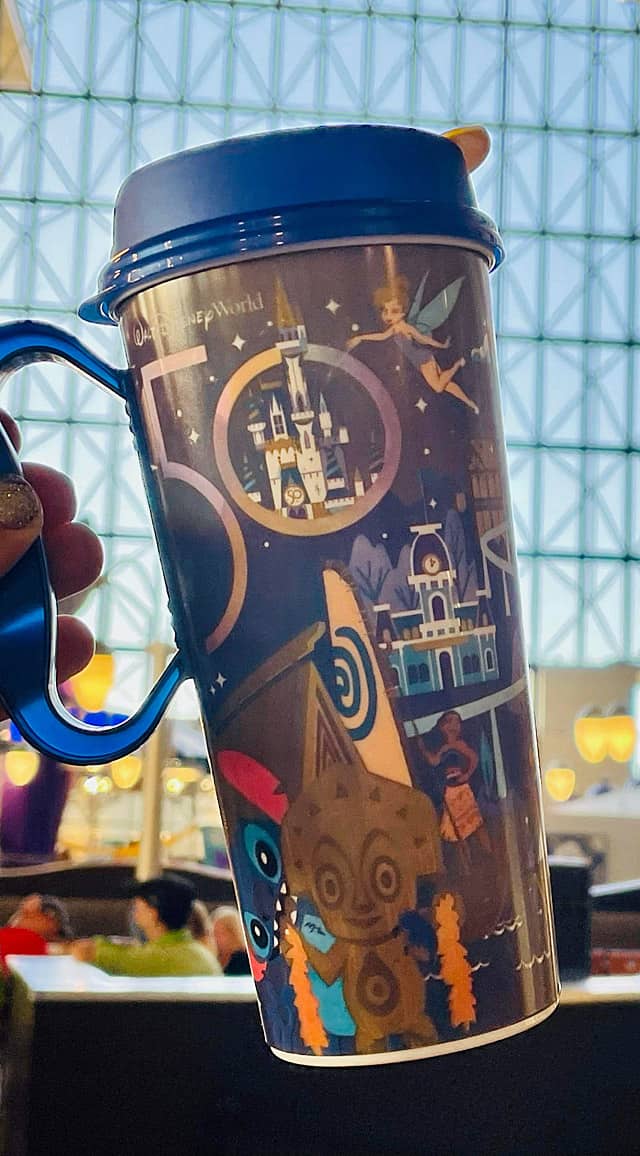 First off, you can fit about 13 ounces of liquid in the mug or just about a little more than a typical can of soda. You can fill your mug with Coke products, coffee, tea, and hot chocolate. Juices and milk are not included. So, are they right for you?
Cost Comparison
If you think you will be exclusively eating in the theme parks during your trip and not at your resort then the mug might not be a worthwhile option.  But, if you will be using all or some of my scenarios below then it would be a great option for your vacation.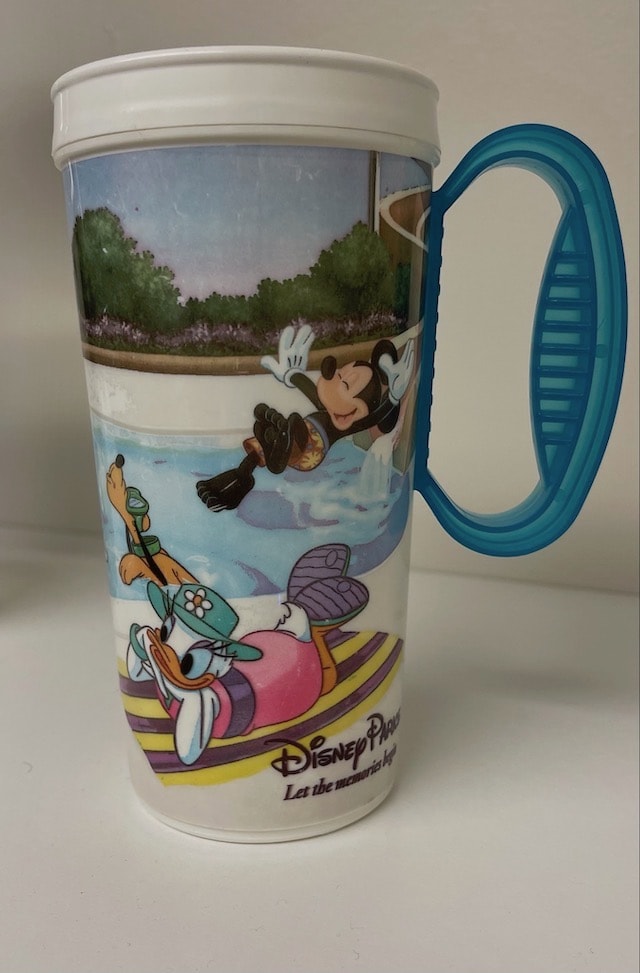 Right now in our post-pandemic world supply chain issues and inflation have driven up the cost of just about everything we buy. The most recent cost increase was applied to the menus across the resort. To see if this makes sense for you, let's assume you make these beverage purchases at your resort's quick service restaurant or beverage island throughout the day:
With breakfast: Joffrey's Coffee regular $3.49
With a quick serve lunch or dinner meal: 20oz bottle of Coca-Cola $4.69
Hanging out at the pool: 20oz bottle of Sprite $4.69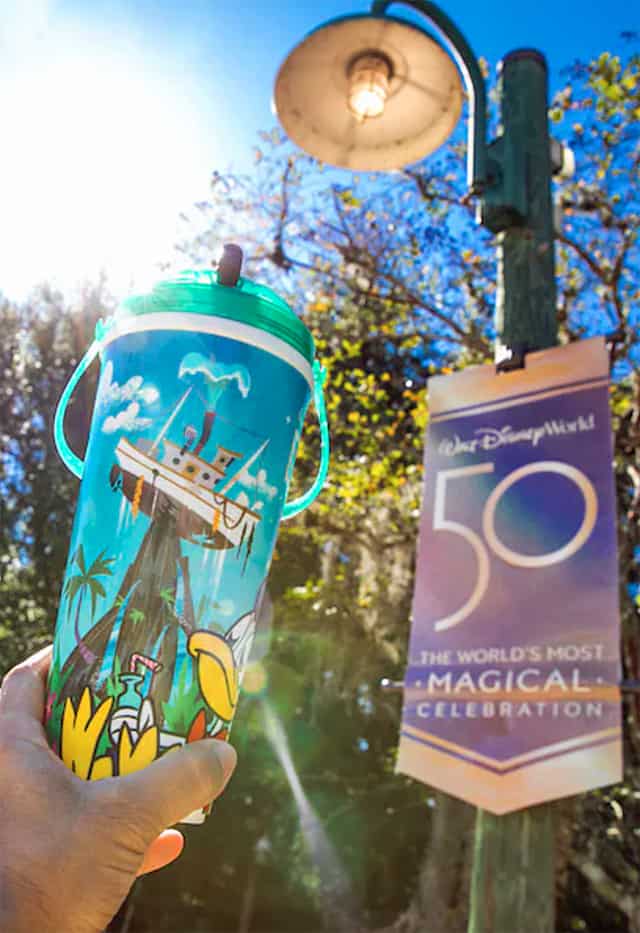 On day one, we spent $12.87 on drinks in this scenario ($13.71 after tax). By the end of day 2 we would be reaching our refillable mug price. Even if you might not be using the mug in typical refill situations like on the way to the room or hanging out at the pool, you can still come out ahead.
If you had a coffee each morning and eat the quick serve meal at your resort each day where you get a soda with that meal you would break even during day 3. Also keep in mind that a 20oz bottle of Dasani water is currently $3.75 plus tax at Disney resorts.
Upgrades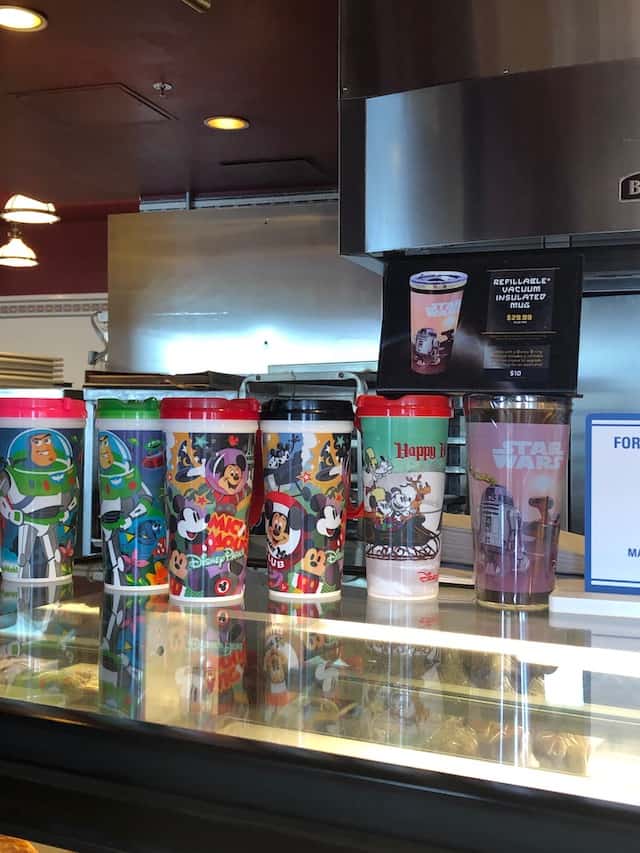 Disney introduced a new era in the refillable mug system a little over three years ago with the stainless steel Skyliner mug for an additional cost. Currently you can upgrade to a stainless Star Wars-themed mug.
It takes you a little longer to reach the break even point, but these upgrades have a bit more souvenir appeal, especially if you are someone who has a stockpile of the old plastic mugs.
Additional Mug Considerations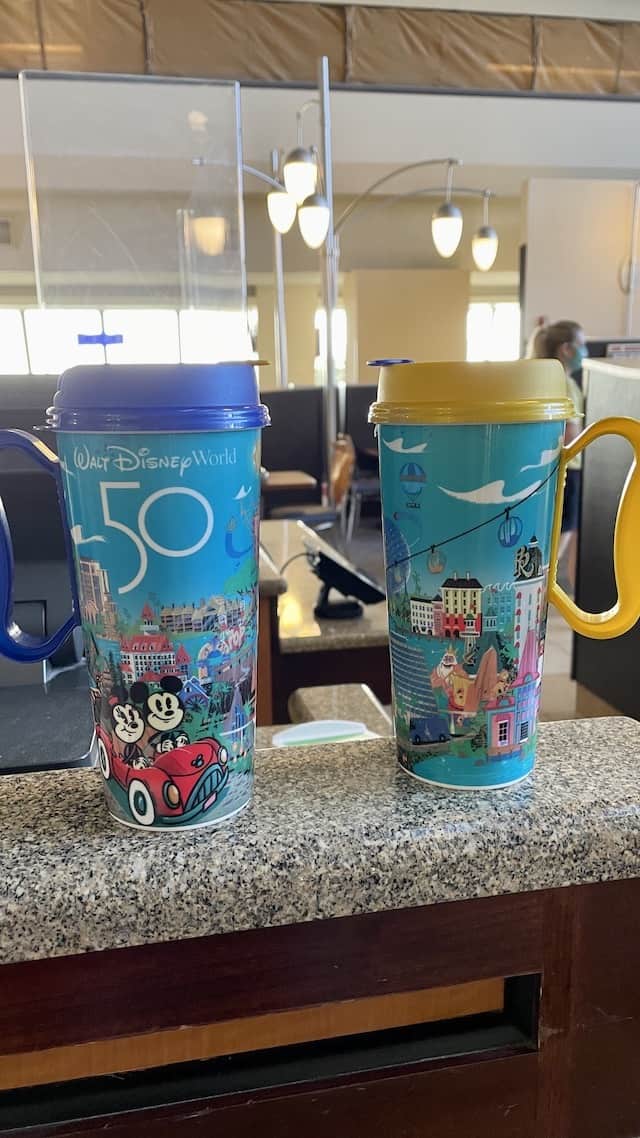 Keep in mind that there are times the Disney RFID chip allows for a 2 minute pause after you refill. This is to prevent a guest from refilling multiple times immediately and dumping their mug into other containers that their party might have or even larger items. This is not always the case and can depend on how crowd levels are during your visit.
This ethical side of the mug process is usually where the debates happen. Those readers who are longtime Disney visitors probably remember the "Wild West" days of refillable mugs before the RFID chip. I can remember someone filling up a gigantic Thermos one time! Necessary or not, the RFID process or similar technology seems here to stay.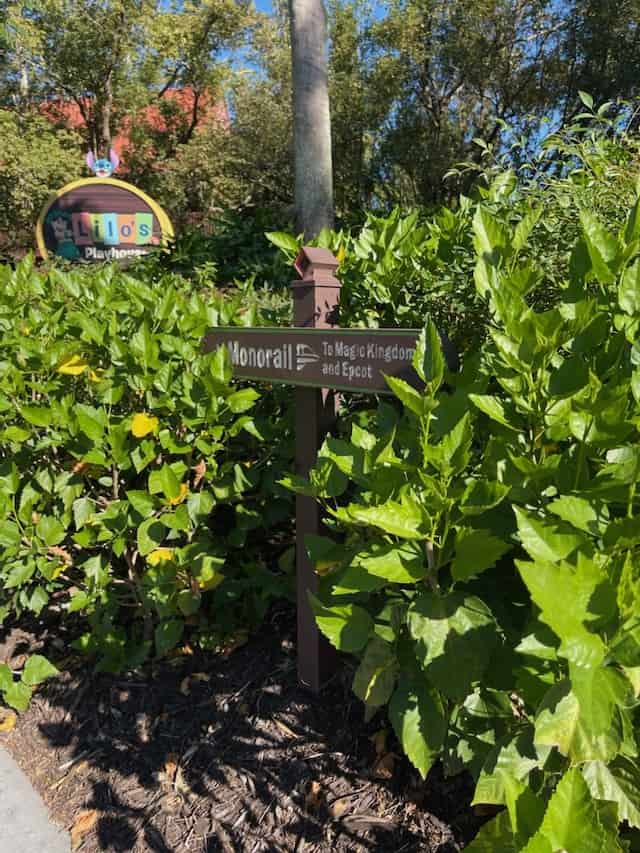 The location of your room in relation to the refill stations can be a factor when deciding to purchase. If you pass by a station on your way to and from the bus, monorail, or Skyliner, then the mug would be a convenient option. If you are near your resort's feature pool, that will often have a refill station. Check on your location before purchasing because this could be a big factor if a refill requires a long walk.
As an example, another reason that I (Joe) recommended the Niue building in my recent Polynesian article is, among other things, the proximity to refill stations at Captain Cooks and the Oasis Pool.
I like to grab a coffee on the way to the bus stop, monorail, or skyliner (depending on where we are staying) in the morning. I like to sip a cup of coffee while waiting for and riding the bus. Since you cannot use the mug in the theme park, some guests choose not to purchase because they find it annoying to have the mug with them.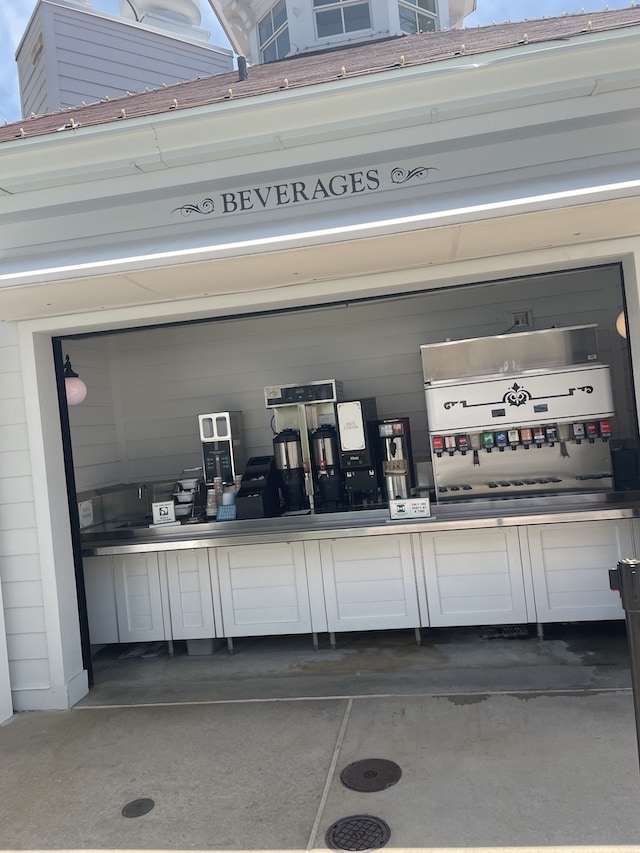 This has not been a burden for us. When my kids were younger we stored them in the stroller. Now we do not find it difficult to store in our backpack. There are even some ingenious stroller mug straps out there on the internet. Something may work for you.
Another cost consideration is the option of buying a case of soda before your trip or use a grocery delivery service to include a case of soda or other drink in your order. That certainly would be more cost effective, but you really need to be aware of some really high delivery fees or marked up prices. Depending on the service you choose, it might not be as cheap as expected. The grocery option might be a good option if you do your homework, but for some the mug has a little added value as discussed below….
Souvenir Appeal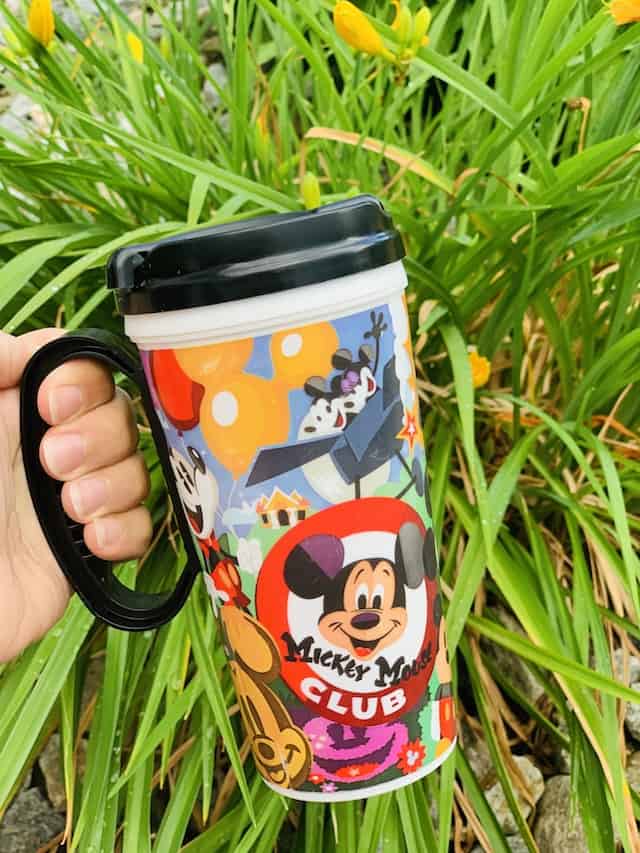 We often hear from readers that they buy the mug automatically for the souvenir value.  Many Disney fans collect the various styles through the years.  In addition there are popular holiday designs.  We looked at costs above, but obviously we don't always make purchasing decisions (especially in Disney) based solely on cost. 
For many, the mug has an added benefit. For example, bringing your coffee to work in your Disney mug can keep a piece of the magic and nostalgia going, and that is an understandable benefit for some.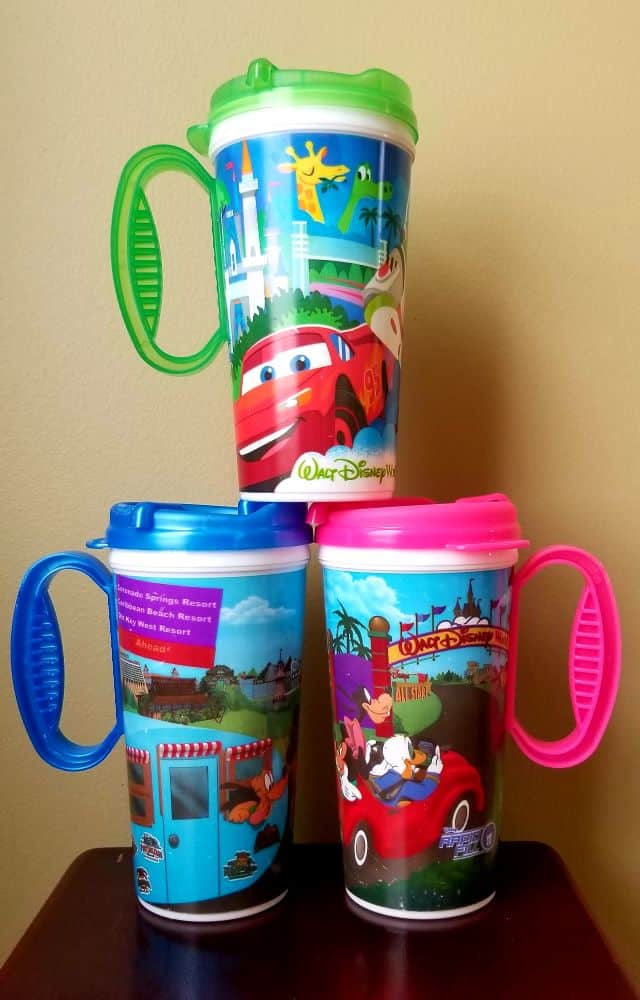 The new upgraded stainless mugs (again, for an additional $8.00) really add to the souvenir appeal for many guests. Keep in mind that these new stainless mugs have no handles and are often more compatible with car cup holders than the traditional plastic mugs.
Also note that the stainless mugs are hand wash only and are not microwavable.  Personally, I try to stay away from microwaving anything, but the ability to microwave the plastic mugs is often a selling point for many fans of the mug.
Final Recommendation: Yes or No?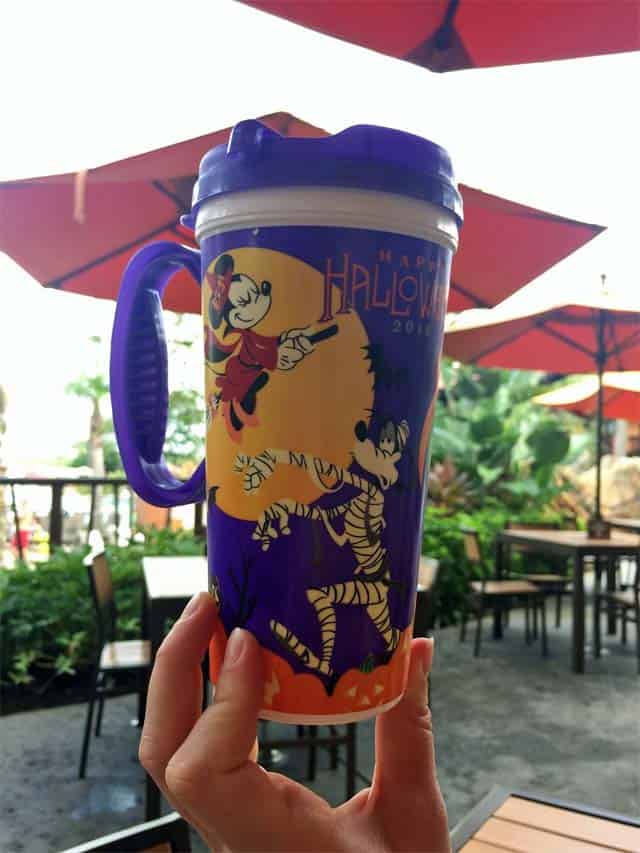 When I total up all of the factors discussed including the cost, convenience considerations, souvenir possibilities, and potential upgrade, I give the mug a YES for most guests to purchase.
Guests on a short stay or someone wanting only specialty coffee drinks or someone on a tight budget with grocery items may be able to pass on the refillable mug. However, overall I think it is wise purchase for most guests.
Do you purchase the refillable mug? Will you get the upgrade? Do you have any crazy mug debate stories or remember any interesting refill situations at your resort? Tell us in the comments below or on Facebook!

Are you planning a vacation? Reach out to our trusted travel agency sponsor Authorized Disney Vacation Planner
Mouse Class Travel
!