Guests visiting Dinsey's Boardwalk will soon notice that this location is closing. See the new plans for this space.
Disney's Boardwalk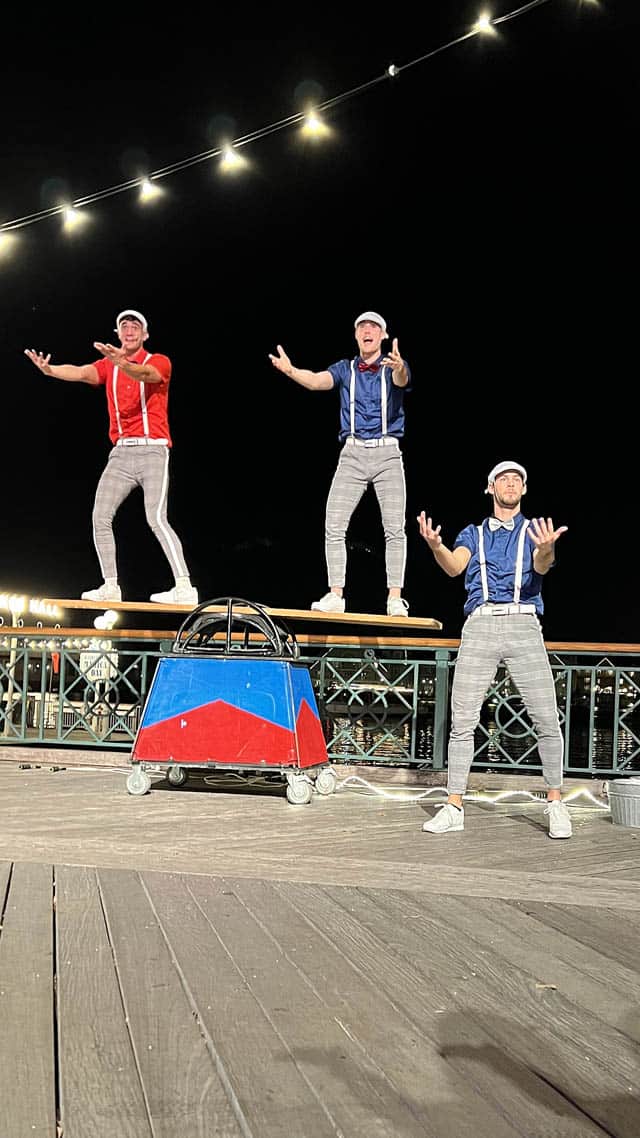 Described as a resort that evokes turn-of-the-century boardwalks in coastal cities such as Coney Island and Atlantic City, the BoardWalk Resort has a theme that sets it apart from the rest. This resort has fun carnival games, exciting entertainment, and unique dining.
Earlier this summer along the Boardwalk, demolition took place as the ESPN Club is being reimagined. This location will be replaced with The Cake Bake Shop by Gwendolyn Rogers. This is expected to open in 2023.
Now another piece of Disney Boardwalk history is closing its doors for the last time very soon.
Dundy's Sundries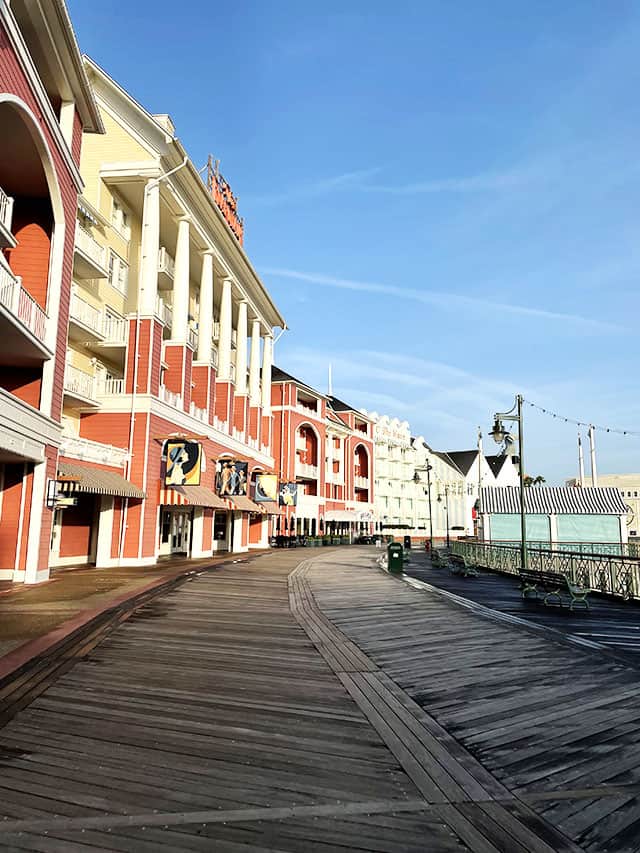 Located in the exquisite Disney's Boardwalk Inn, Dundy's Sundries offers many unique souvenirs and gifts. This store is located on the second floor of Disney's Boardwalk Inn, near the resort lobby. We noticed recently that the operating hours for this resort were very limited.
For some time, Dundy's Sundries would open at 3:30 pm and only stay open for a few hours. Guests were invited to visit the Screen Door General Store. This location is still on Disney's Boardwalk, but guests must exit the resort to enter this store. This is a bit inconvenient.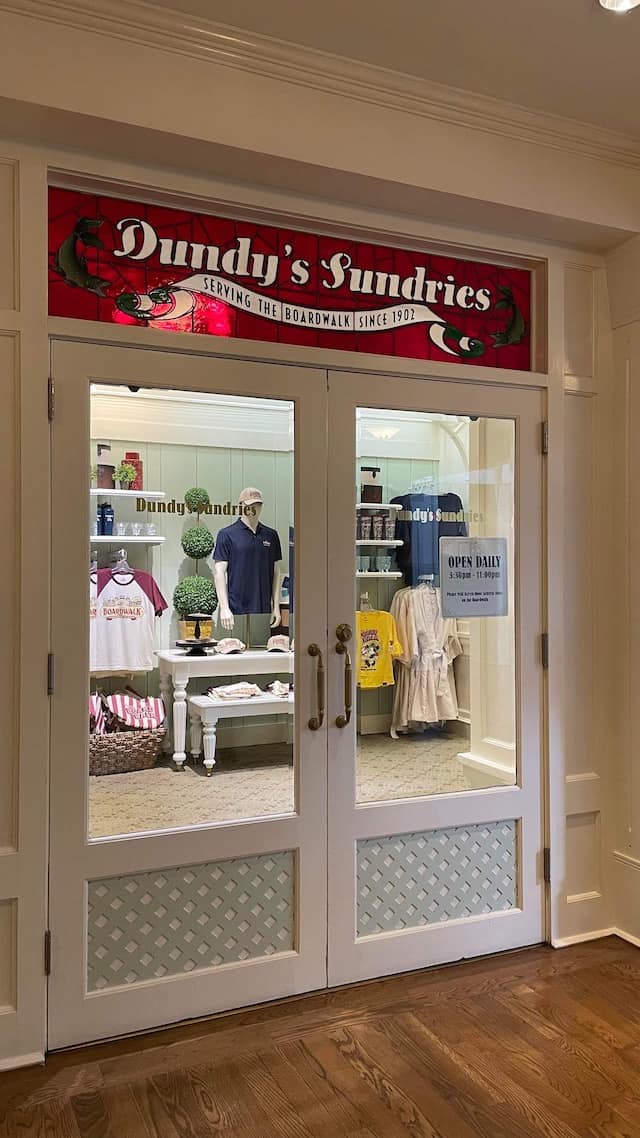 Dundy's Sundries is such a fun retail location with beautiful merchandise inspired by Disney's Boardwalk. This store will permanently close on October 3rd. Currently, Disney's Boardwalk is undergoing a refurbishment. Disney shares that, "Disney's BoardWalk Inn & Villas is being refurbished, with new offerings, plus updates coming to our Guest rooms, lobby, and more."
Dundy's Sundries will close on October 3rd.
It appears that Dundries Sundries is part of this ongoing refurbishment. Soon, a new coffee shop will take the place of this retail location.
What do you think of Disney's Boardwalk Inn & Villas? What do you think of the closing of Dundries Sundries? Do you like the idea of this space being reimagined or do wish it would stay the same? Share your thoughts with us on our Facebook Page.