A lot of new food, treats and yes, drinks are coming to Walt Disney World soon! Check out all of the new dishes to try.
New Alcohol Policy at Walt Disney World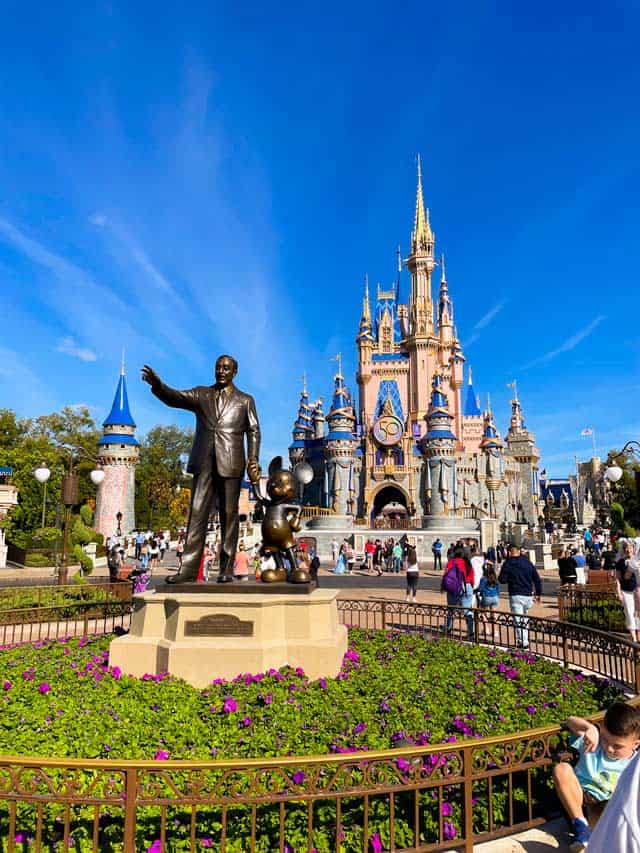 Disney is introducing drinks with liquor in addition to the beer and wine offerings at its table service restaurants. Mixed drinks containing liquor are available at Skipper Canteen, Liberty Tree Tavern, and The Diamond Horseshoe.
This updated policy goes into effect today. If you want to see what drinks are available, take a look at this post HERE.
Resorts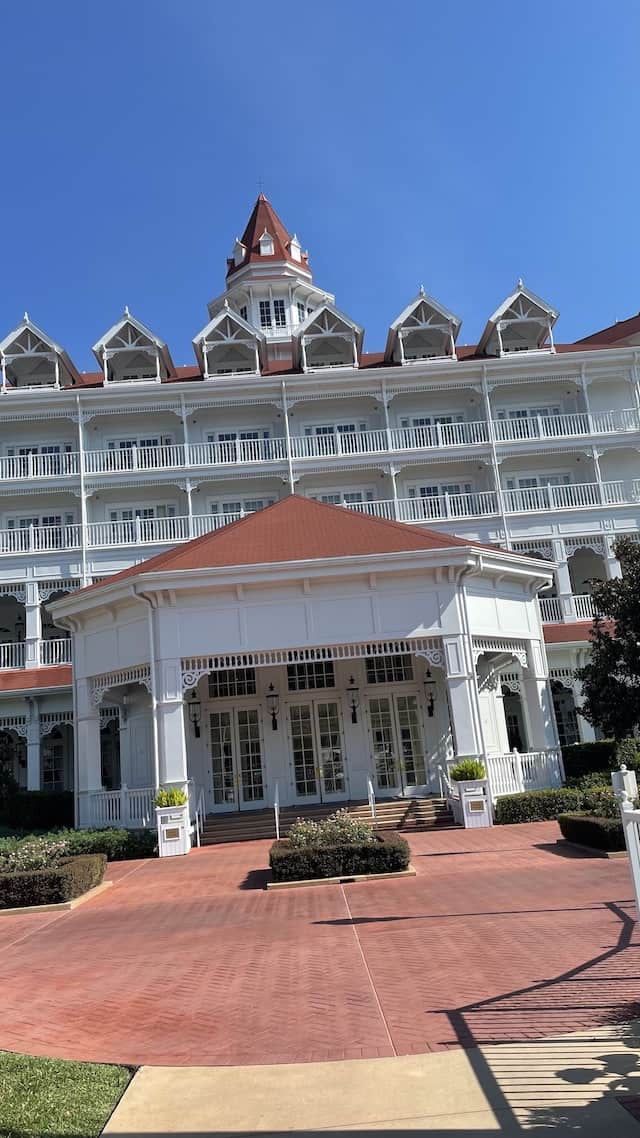 New food is coming to a couple of resorts at Walt Disney World. Disney does a great job at introducing new dishes and treats to keep guests coming back!

The following resorts are offering new selections. Let's take a look. The first is Gasparilla Island Grill at Disney's Grand Floridan resort.
Gasparilla Island Grill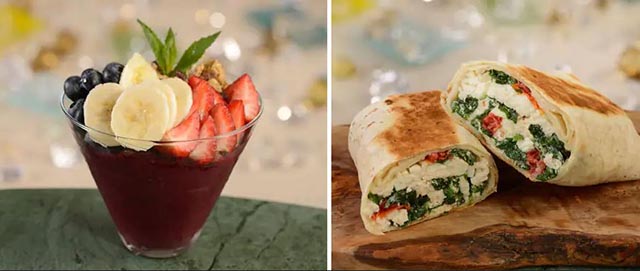 There are a couple of new breakfast dishes to start off your day. For those looking for a lighter, healthier option, you'll be delighted to find two selections–the plant-based Açai Bowl with a house-made açai sorbet, strawberries, bananas, blueberries, granola, and agave as well as the Egg White Breakfast Wrap with egg whites, spinach, roasted tomatoes, and feta served on a flour tortilla.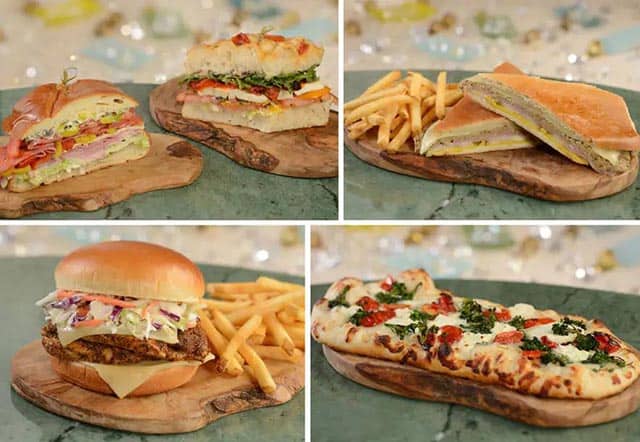 Moving on to lunch and dinner options, the Italian Sandwich features ham, salami, capicola, provolone, lettuce, tomato, onion, banana peppers, Italian dressing, and olive aioli served on a sub roll. You can also enjoy the Caprese Sandwich featuring red, yellow, and fire-roasted tomatoes, fresh mozzarella, arugula, lettuce, basil, sherry vinaigrette, basil aïoli, and balsamic reduction served on a roasted tomato focaccia– how delicious!
There is also a Cuban Sandwich with mojo roasted pork, ham, Swiss, pickle, and mustard served on Cuban bread and the Blackened Chicken Sandwich with blackened chicken, pepper jack, and coleslaw served on a brioche bun.
The Broccoli & Roasted Tomato Flatbread isn't just your average flatbread. This delicious dish has roasted garlic, mozzarella, broccoli, fire-roasted tomatoes, and ricotta served on house-made dough.
Not to mention, all the breads for these sandwiches and flatbread are made right in the Grand Floridian Bakery!

Disney Parks Blog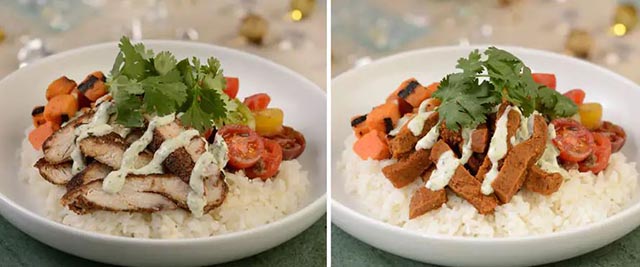 For dinner, there are two new additions to the menu featuring some classic Florida flavors that will leave your tastebuds amazed. The Mojo Chicken Bowl is a tasty option that includes mojo chicken, jasmine rice, sweet potato, cilantro-scallion aïoli, and black bean and tomato salad.
For a plant-based option, the Mojo Seitan Bowl combines mojo seitan, jasmine rice, sweet potato, cilantro-scallion aïoli, and black bean and tomato salad. I don't know about you, but these both sound great!
Disney's Saratoga Springs Resort & Spa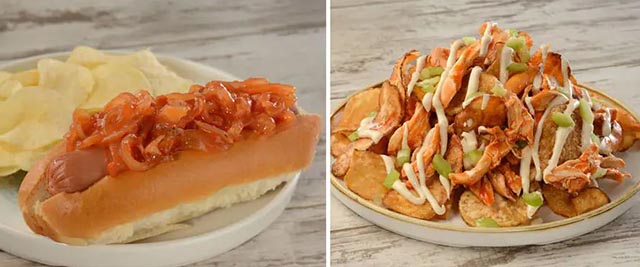 Lastly for resorts, at Disney's Saratoga Springs Resort & Spa, the Backstretch Pool Bar has some new offerings joining the menu beginning September 16. The New York-style Hot Dog features an all-beef hot dog covered in New York-style onions and is a tasty addition to try. If you love yourself some buffalo chicken and nachos, the Buffalo Chicken Nachos is the best of both worlds. These nachos combine shredded chicken in buffalo sauce with creamy blue cheese queso and celery served with Saratoga house chips –how yummy!
EPCOT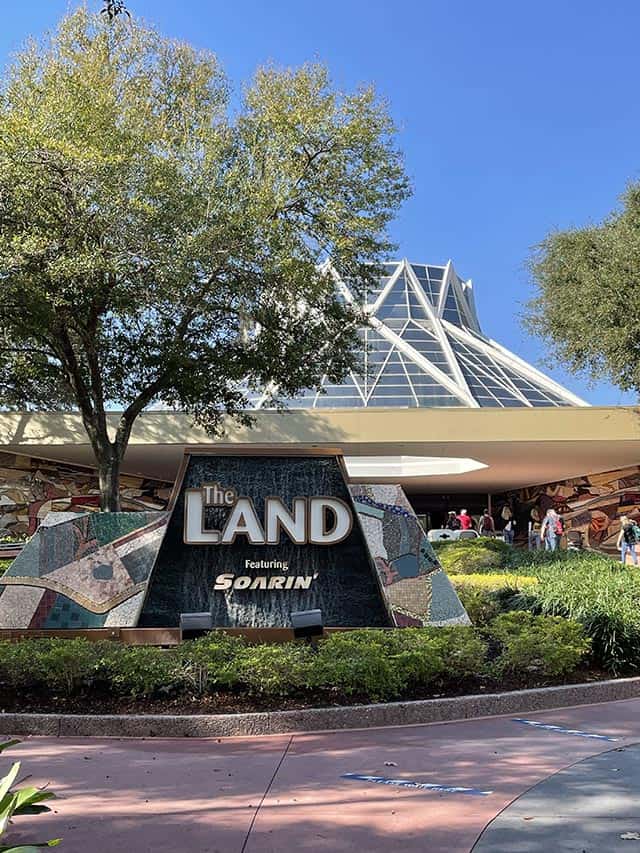 EPCOT also has some updates to get a taste of at Sunshine Seasons. This quick-service restaurant found in The Land Pavilion features fresh fare packed with flavor, and these new additions are no different. Kickstart your morning with one of the new breakfast options including the Ham, Egg, and Cheese Breakfast Sandwich on a kaiser roll served with fresh fruit, tasty Overnight Oats, or a classic Greek Yogurt.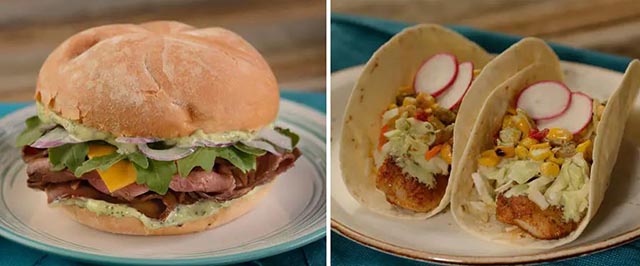 For lunchtime, there are three new sandwiches that you won't want to miss. The Roast Beef features chilled roast beef, chimichurri aïoli, cheddar, arugula, and red onion on a flour-topped kaiser roll and served with potato chips. The Mediterranean Vegetable Sandwich includes roasted red pepper, red onion, tomato, arugula, hummus, and balsamic vinaigrette on herbed focaccia and served with potato chips. And it's plant-based! Both of these sandwiches can be enjoyed all day long!
Lastly, the Fish Tacos, available daily before 4 p.m., combines fire-roasted corn salsa, creamy jalapeño- Piri Piri sauce, and radish. These tacos are accompanied by plantain chips too!
What dishes look good to you? Will you try any of these on your next trip to Walt Disney World? Tell us about it in the comments below or on our Facebook page.