Take a look at this wonderfully haunted band and see where to purchase it now at Disney World before it disappears.
MagicBand+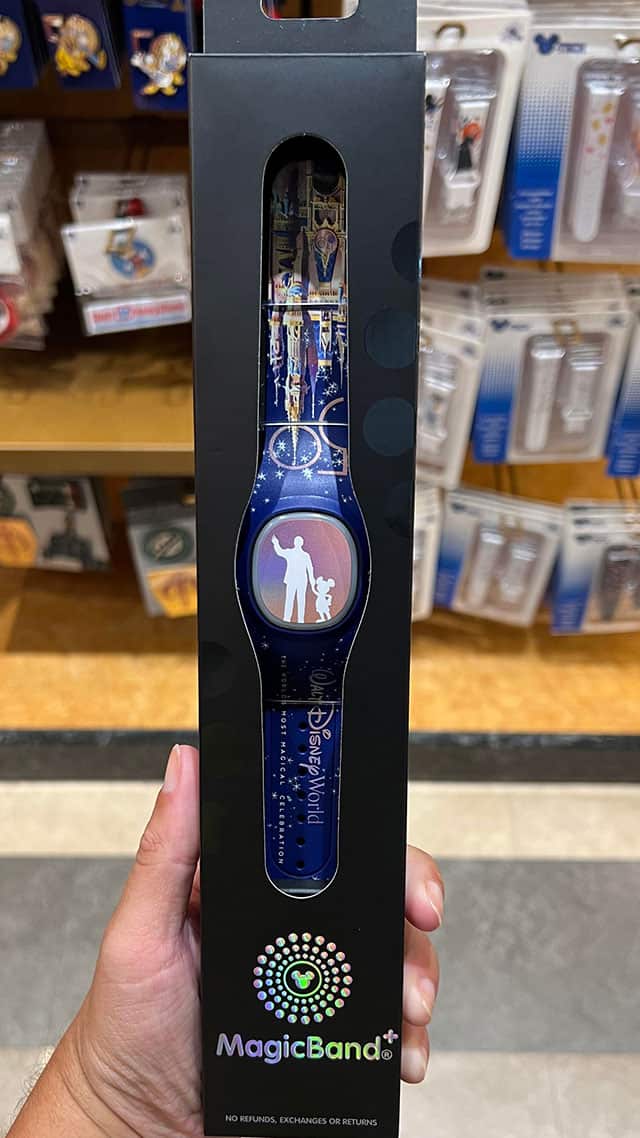 The new MagicBand+ lights up, cause sounds to be activated and even vibrate depending on where you are located in the Parks. This new MagicBand will allow Guests to interact with the Fab50 character statues that can now be found in ALL 4 of the Theme Parks. Check out this video while interacting with Fab50 statues HERE.
Guests visiting Disney's Hollywood Studios can even join the Bounty Hunters Guild by participating in the whole new experience in Batuu as a Bounty Hunter! One of the most common concerns for many Disney guests revolves around the need to charge this new MagicBand+. When purchasing one, be sure to see why you need to save the box HERE.
New Design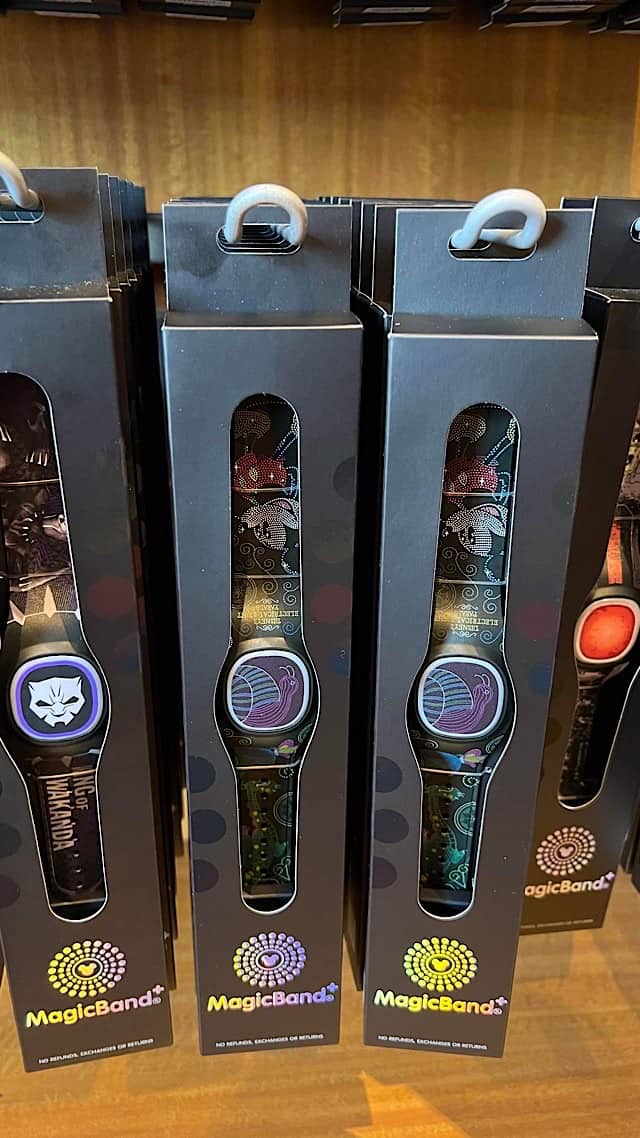 Recently, we shared all about a new line of "Disney's Electrical Light Parade" merchandise. Then, just 2 days ago Disney made a "Disney's Electrical Light Parade" MagicBand+ for sale both at Disney World and on shopDisney. It seems that the designs are getting more cool with each release.
Spooky and Fun Attraction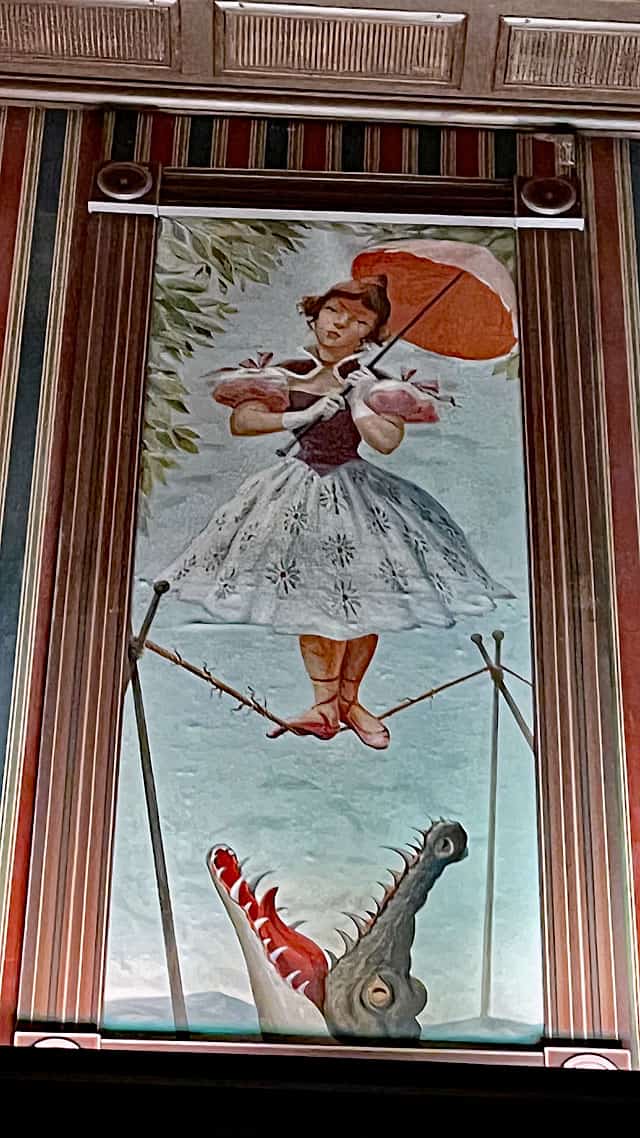 While riding on of Disney World's most popular attractions, the Haunted Mansion, the disembodied voice of the Ghost Host is your private guide through the cadaverous realm of an eerie haunted estate, home to ghosts, ghouls and supernatural surprises. 
Glide past a casket-filled conservatory, Madame Leota's chilling room and a ghostly graveyard of singing specters as you attempt to find your way out. Beware of hitchhikers—these phantom pranksters may follow you home. Check out my thrilling pictures of walking off the Haunted Mansion with the lights on HERE.
Latest Wonderful Design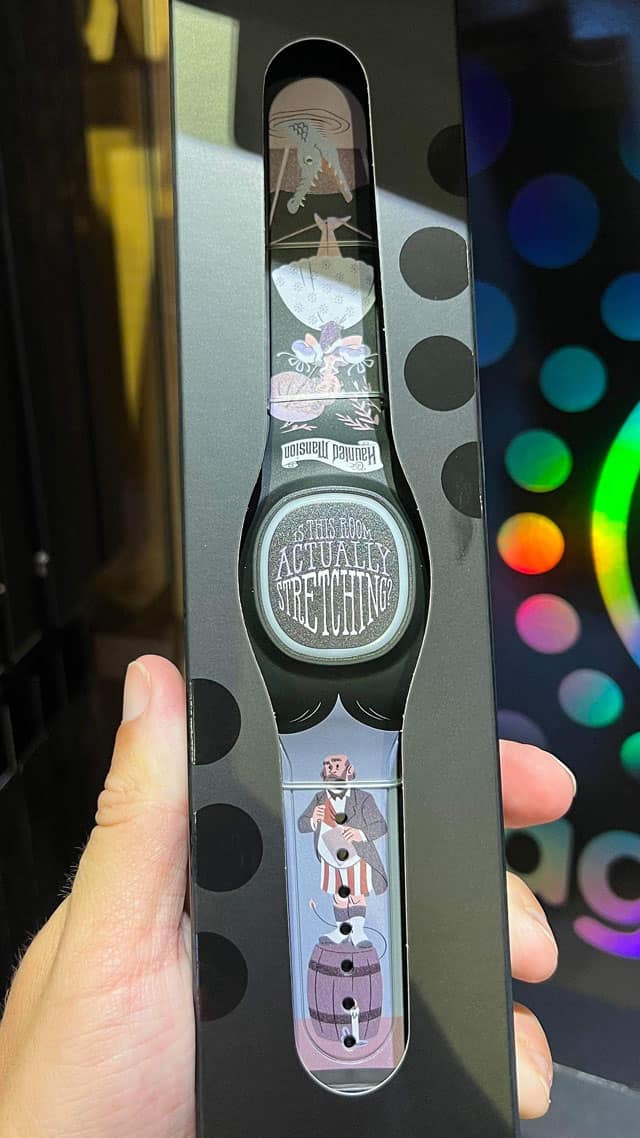 One of the coolest and most eerie parts of Disney's Haunted Mansion is the stretching room. Is the room actually stretching or is it an optical illusion? I (Susan) don't really want to know, because wondering about this is part of the fun.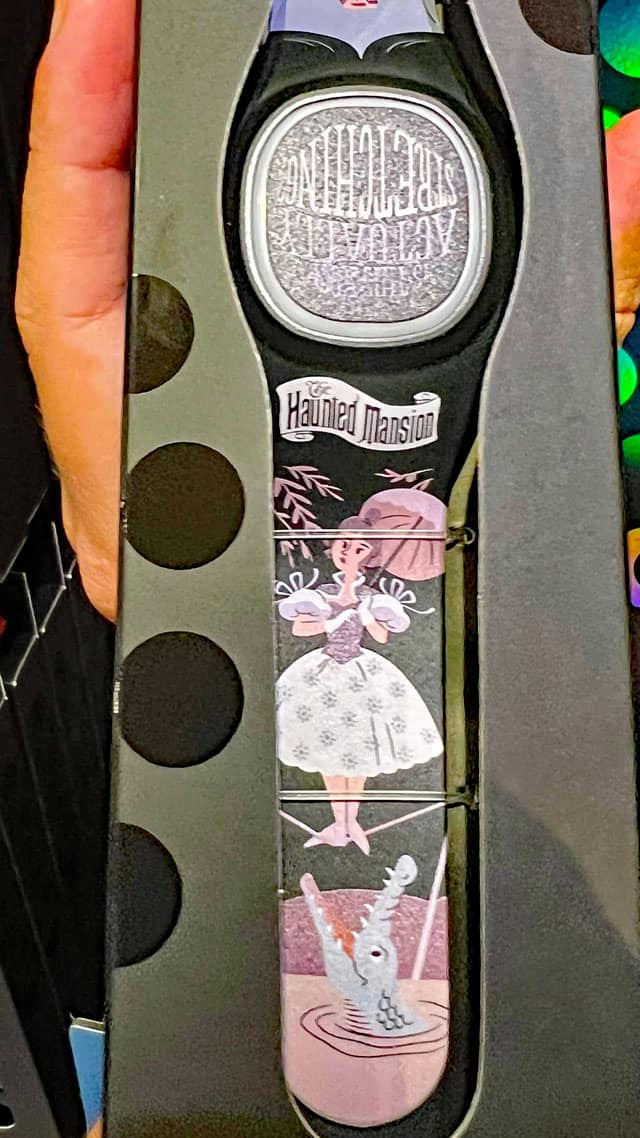 Now, you can purchase a MagicBand+ featuring the popular stretching room. This one is sure to sell out quickly so don't hesitate if you want it. We found it for sale today at Disney Springs pin trading store. It sells for $44.99 plus tax.
What are your thoughts on this latest new MagicBand+? Will you purchase one, or stick with the MagicBand2? Please let us know in the comments below or on the Kenny the Pirate Facebook page.