Do you love to try new food items? If so, check out where to find several new dishes and tasty treats along with pictures of each item.
Disney World Menu Changes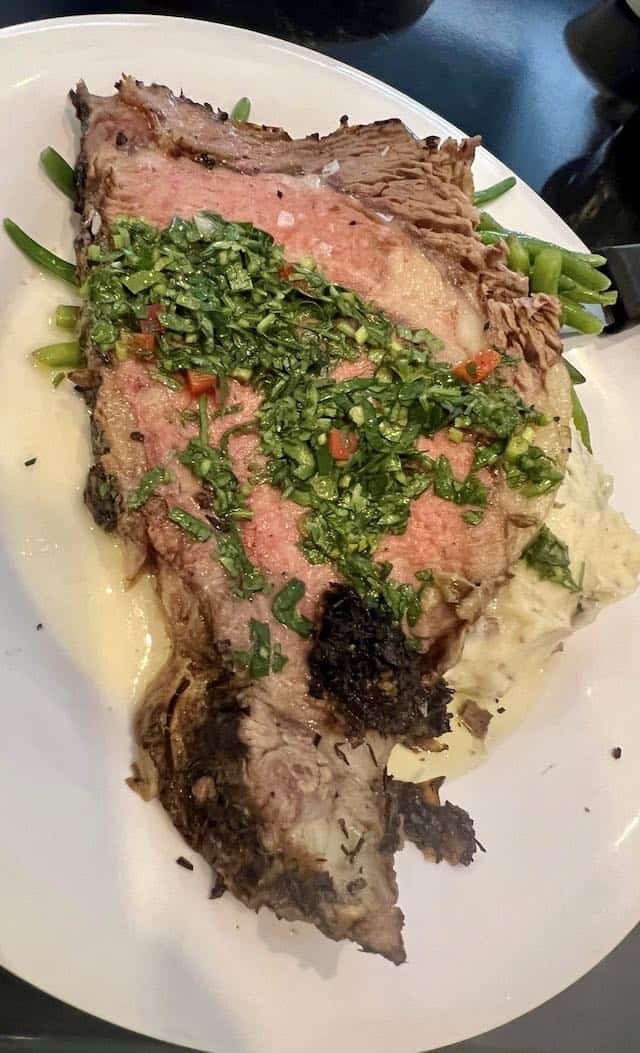 Walt Disney World is making a number of changes to their menu items by introducing new dishes, treats and sometimes even adjusting prices and bringing more menu items to the parks. A few months ago, Disney World resorts received menu makeovers too.
We have already seen a bunch of new changes and price increases. Along with all of those changes and items, we also received exciting news about Hollywood & Vine's buffet returning. Read about The Plaza's new menu items HERE.
Jungle Skipper Canteen Restaurant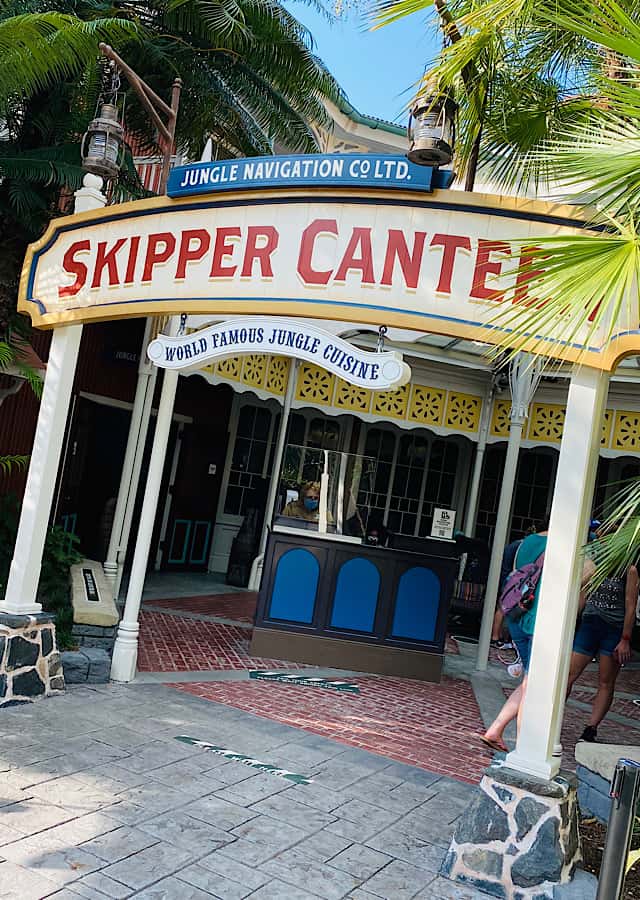 Guests visiting the Magic Kingdom can dine at Jungle Navigation Co. LTD Skipper Canteen located in Magic Kingdom's Adventureland.
Theming as well as some of the food here is adventurous. Disney set up the restaurant as if employees of the Jungle Navigation Company eat here often.
As you approach Skipper Canteen, you feel like you are stepping into a jungle. Get ready for some exotic flavors, flavorful food and lots of fun. There's no shortage of corny jokes and puns from servers either. It's really a fun place to eat!
Menu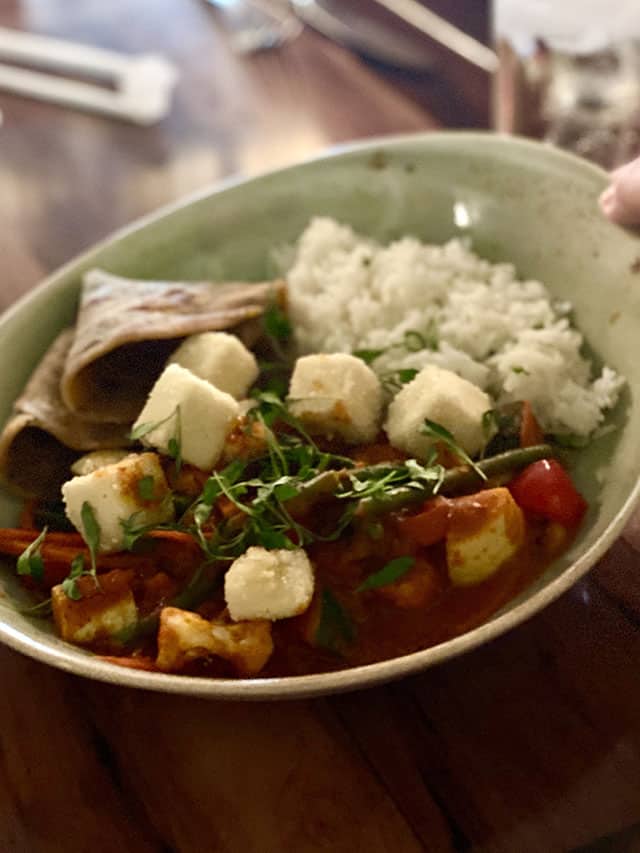 Disney describes it as having African, Asian and Latin Cuisine. Begin your culinary cruise with Orinoco Ida's Cachapas, an appetizer featuring house-made corn pancakes, beer-braised pork, Fresno pepper salsa and avocado cream. For your main dish, feast on Dr. Falls Signature Grilled Steak, a delicious adobo-seasoned New York strip served with vegetables, chorizo farofa and caramelized onion purée and red wine reduction.
If you're craving lighter fare, try the sustainable fish served on a cassava cake with wilted greens and guava habanero sauce. Check out Maggie's review of Jungle Skipper Canteen HERE.
New Drink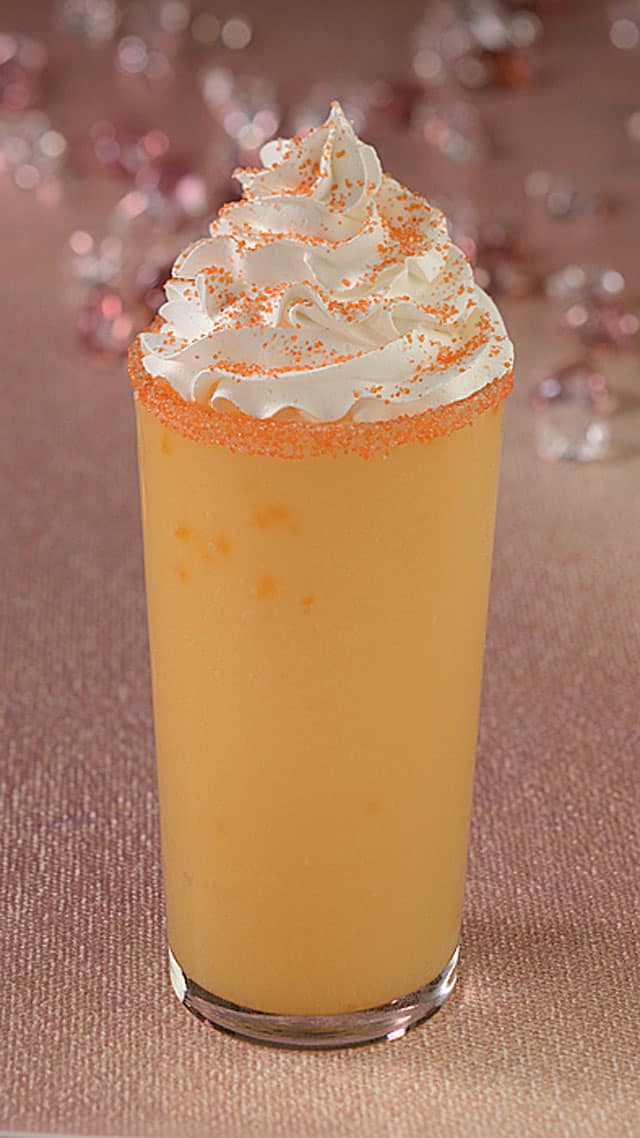 The Enchanted Orange Dream has been added to the menu. This non-alcoholic treat features DOLE Whip® Orange blended with vanilla soft-serve and served with an orange candy rim.
New Entrees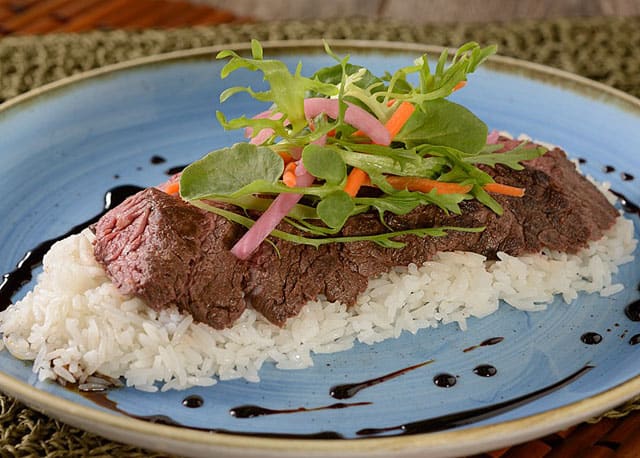 Not only is there a new drink, but Jungle Skipper Canteen just added 3 new entrees to the menu. Check them out and see which ones look appealing.
First, the Irrawaddy Irma's Hanger Steak, shown above, has ginger and soy-marinated sliced Hanger Steak. It's served with garlic rice, frisée, and pickled onions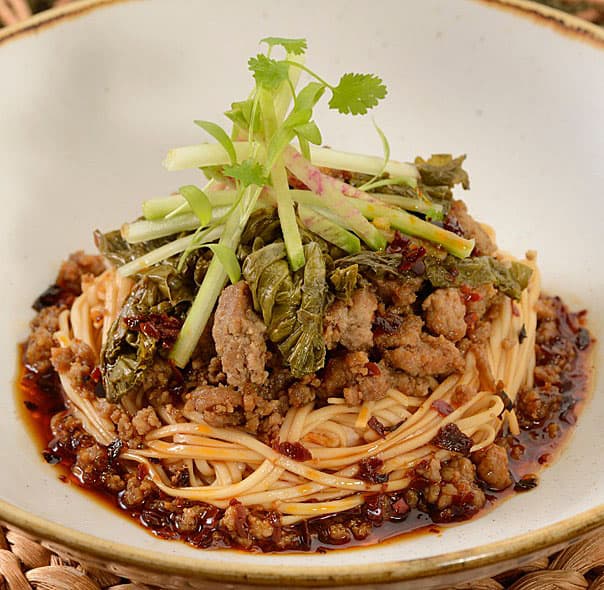 Next, is the Skipper Dan's Dan Dan Noodles. This dish has thin noodles tossed in a savory spicy chili sauce topped with crispy pork, pickled mustard greens, radish, and cucumber.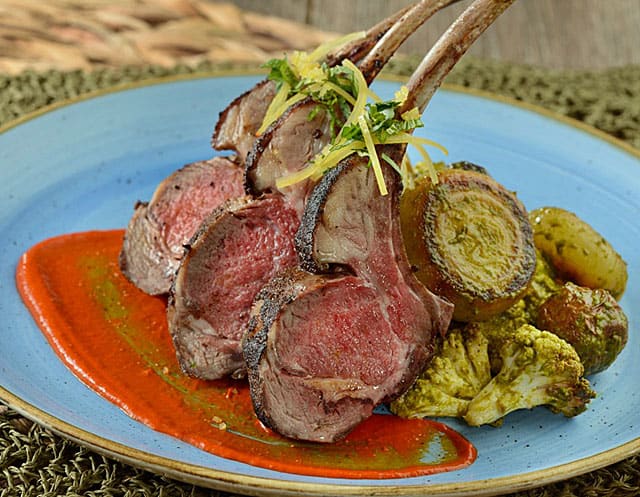 Finally, check out the creatively named Baa Baa Lamb Chops. These spice-rubbed lamb chops, are served with chermoula, cauliflower, potatoes, onions, and harissa sauce, garnished with preserved lemons and herbs.
Are you excited to try these new items at Jungle Skipper Canteen? Please tell us about it in the comments below or on our Facebook page.