Planning to rope drop with kids? Check out this article to get all of the important tips you need.
Rope Drop Logistics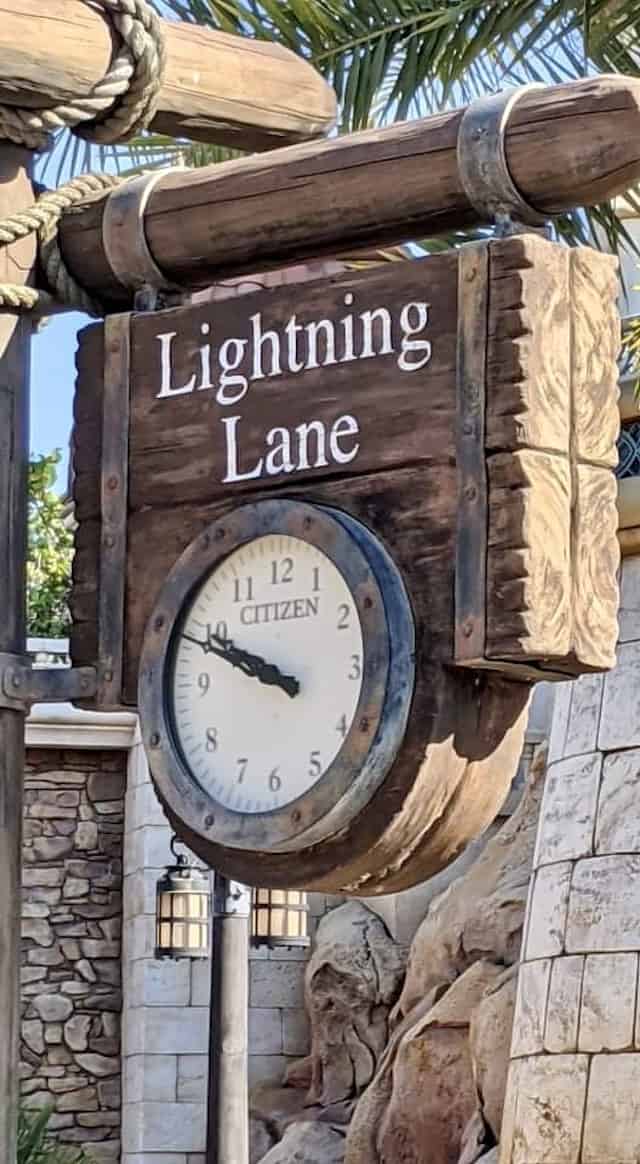 When planning a Disney trip, it often seems like guests need to learn a new language! Disney parks lingo is extensive and sometimes confusing. Terminology like "lightning lane", "quick service", and "park hopper" flies off the tongue of Disney fans so frequently, yet it might be difficult for the average or first time park goer to understand.
One term used frequently in Disney parks jargon is "rope drop." Rope drop essentially means the time that a particular park or experience opens. At Disney parks, cast members often literally drop a rope that holds back guests upon the opening of a particular theme park or land. Thus, the term "rope drop" was born.
Rope Drop Procedure and Changes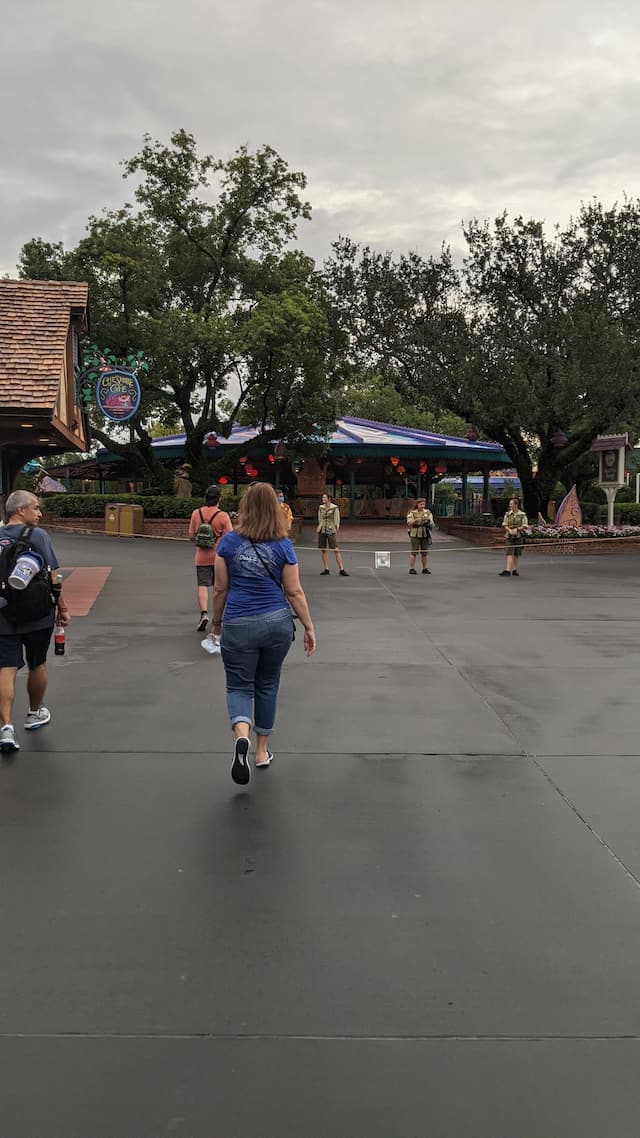 The idea of rope dropping a park has experienced some procedural changes since the pandemic. Currently, all parks open 30 minutes prior to general admission posted opening time for Disney resort guests. This means that, currently, there are two rope drop times: one for resort guests and then one for general admission. To make matters more complicated, some attractions open as part of the Early Theme Park Entry program, whereas others do not open until the park opens up to all guests.
To effectively rope drop, it is important to read up on the procedures for your selected pack and ensure your plan takes into account your personal entry time and desired attractions. Read up on some of our experiences with Early Theme Park Entry, rope drop, and more prior to your next park visit.
Rope Dropping with Children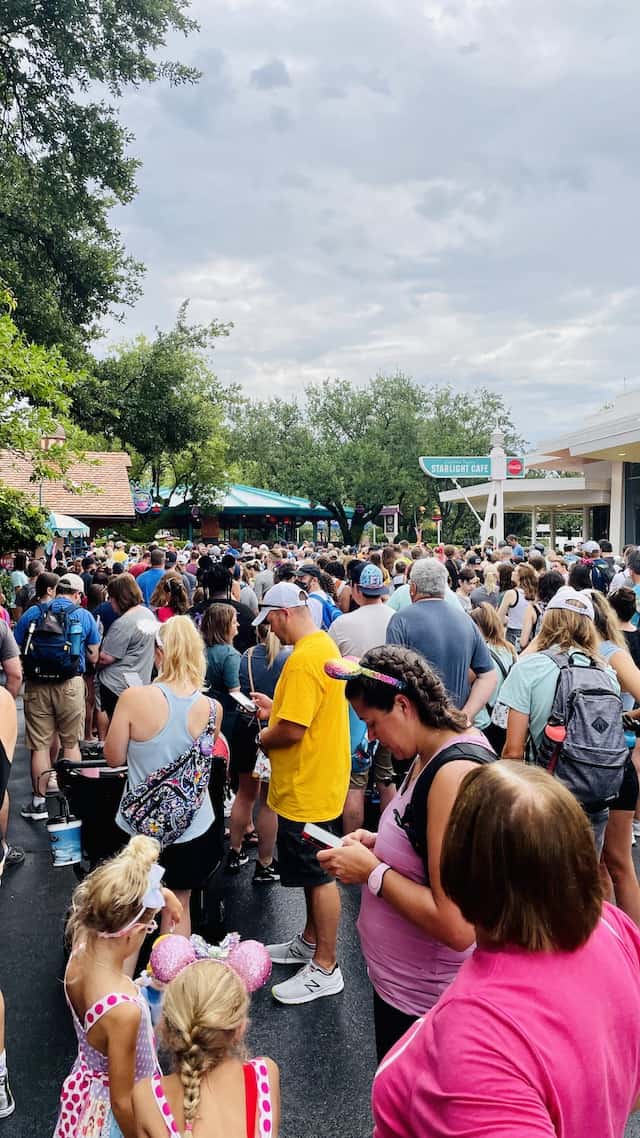 Planning a rope drop experience in general takes a lot of thought and coordination, but this just multiplies when you add in kids! Some of the crucial logistics for rope dropping with children include bedtime the night before, breakfast the next morning, desired attractions, rider swap, and so much more!
I have a lot of experience rope dropping parks with young children ages 1-5. Read on to learn about the top tips I have to share about making rope drop a successful experience with kids in tow!
Schedule a Low-Key Evening the Night Before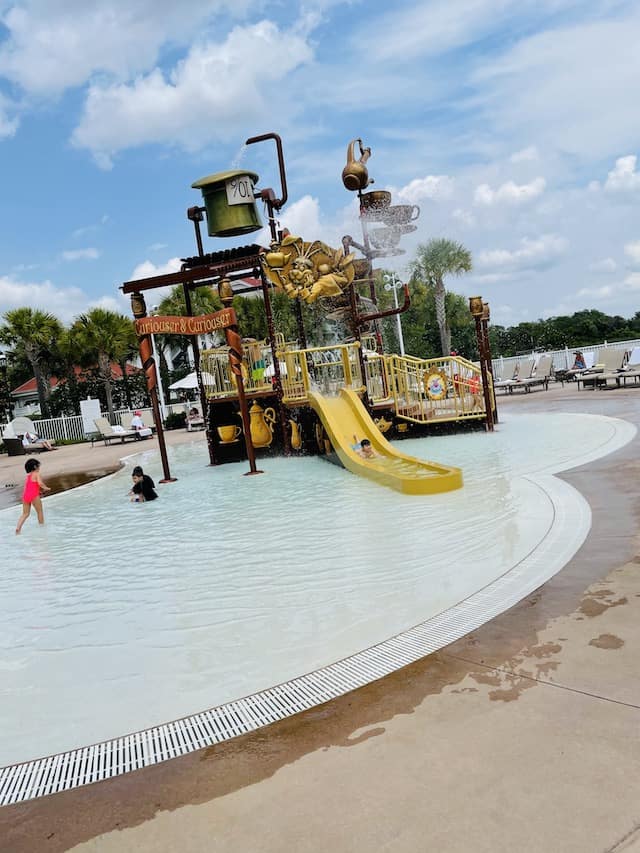 If a successful rope drop is your goal, I highly recommend not trying to close down the park the night before. While some children are easily adaptable and can operate on very little sleep without it impacting their mood, most kids are going to be cranky if they are exhausted before the day even starts!
Planning a low-key evening the day before desired rope drop will allow your children to be fully rested and will make the early morning wakeup call a little less difficult.
If you are looking for ideas for a low-key evening, check out this article about ideas for a rest day at Disney's Boardwalk or this article that lists 11 exciting ideas for a Disney vacation that require no theme park entry!
Bring along Breakfast for the Wait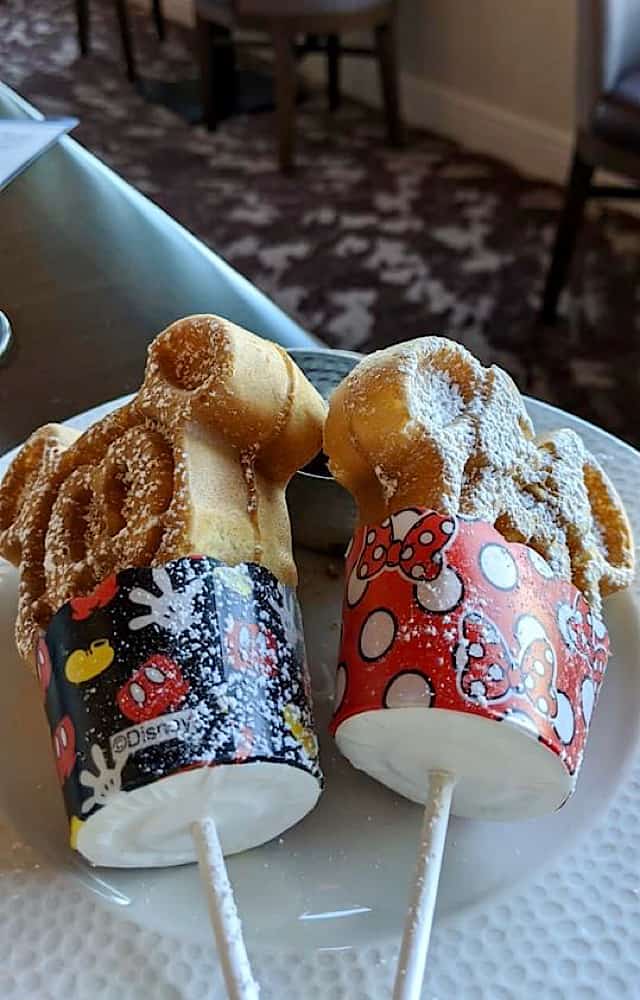 A key component of rope drop is actually waiting! To have a successful rope drop experience, you want to be at the front of the line. The only way to be at the front of the line is to get to the park early! Then, there will be some waiting until the rope officially drops and you are able to enter the park.
With an early wakeup time and some waiting, I highly recommend bringing along breakfast for kids to eat while waiting to get into the park. This can be breakfast that you pack in your park bag like cereal or granola bars or even a breakfast that you mobile order and bring along with you!
The morning goes quickly at the parks and, if you don't take advantage of the down time to eat, it is likely that it might be a few hours before you are ready to slow down to get food for your family. This might mean hungry and cranky kids!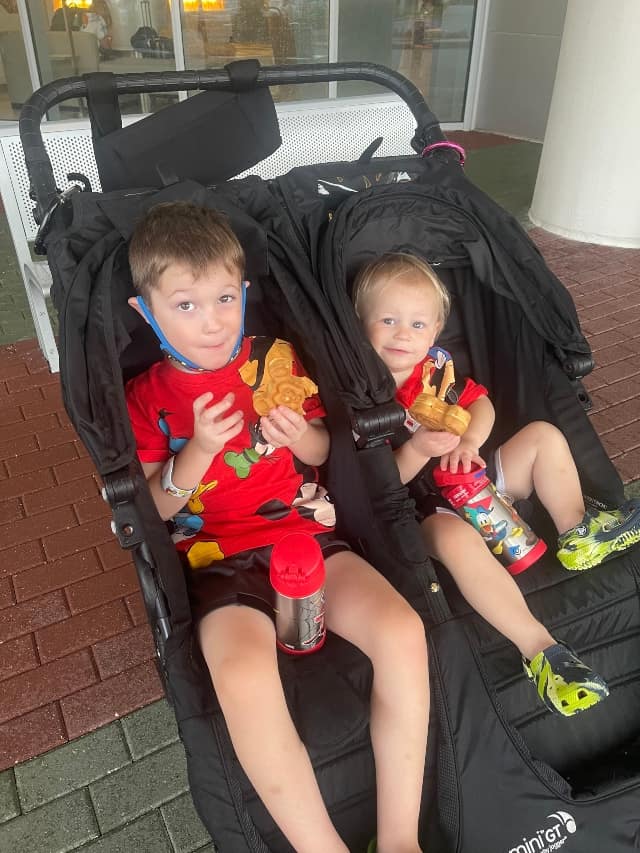 When my family was staying at Bay Lake Tower, I mobile ordered breakfast from Contempo Cafe and ran and grabbed it while my husband got my kids all loaded up in the stroller. We walked to the Magic Kingdom and my boys happily ate their Mickey waffles in the stroller while we waited for rope drop. It kept them occupied and also full!
Each resort has great options for mobile ordering breakfast. Be sure to check out this guide to learn more about mobile ordering and how it works at the parks!
Take kids' interests (and abilities!) in mind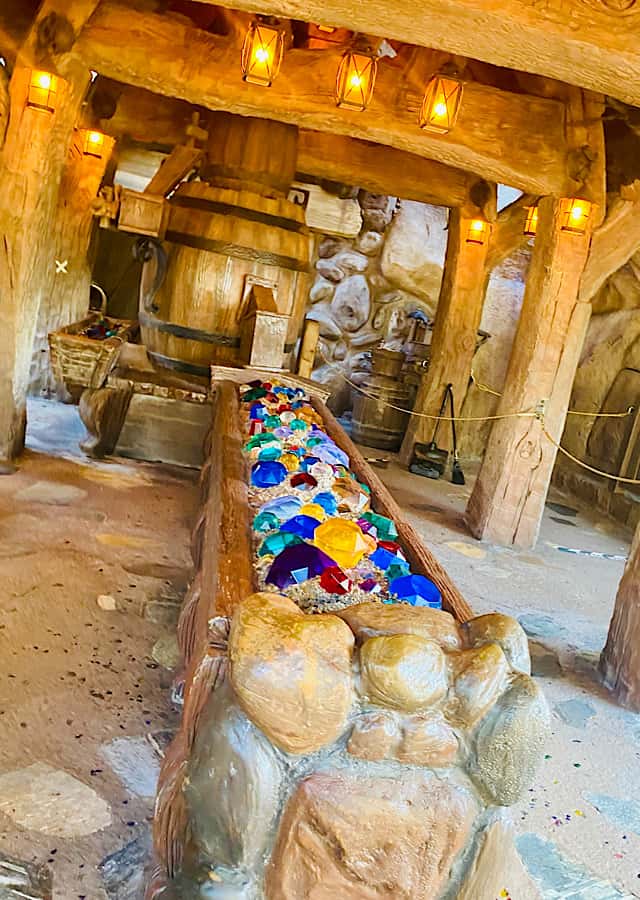 The attractions that are the "top" on your list might differ based on the interests and needs of your group. While most people are rope dropping the headliner attractions like Seven Dwarfs Mine Train and Space Mountain at Magic Kingdom, it is possible that your group might have other needs or interests.
For trips to the Magic Kingdom, we've used rope drop to knock out big attractions like Seven Dwarfs Mine Train and Peter Pan, but we've also used it to ride some of my kids' favorite attractions too, like the Mad Tea Party.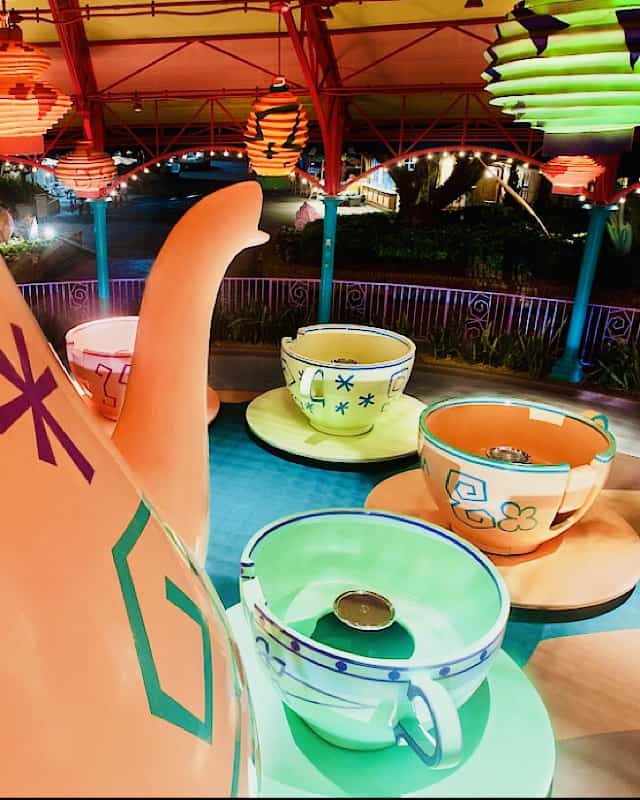 It is important to note that Rider Switch is available during rope drop if this is a service you need. For one of our rope drop days, my oldest son and husband immediately got in line for Seven Dwarfs Mine Train while I went up to the cast members working the attraction with my youngest son and my magic band and the magic band of my son who would be riding again with me. The cast members were easily able to set us up for Rider Switch and then my youngest son and I "rope dropped" Winnie the Pooh.
Have realistic expectations for the rest of the day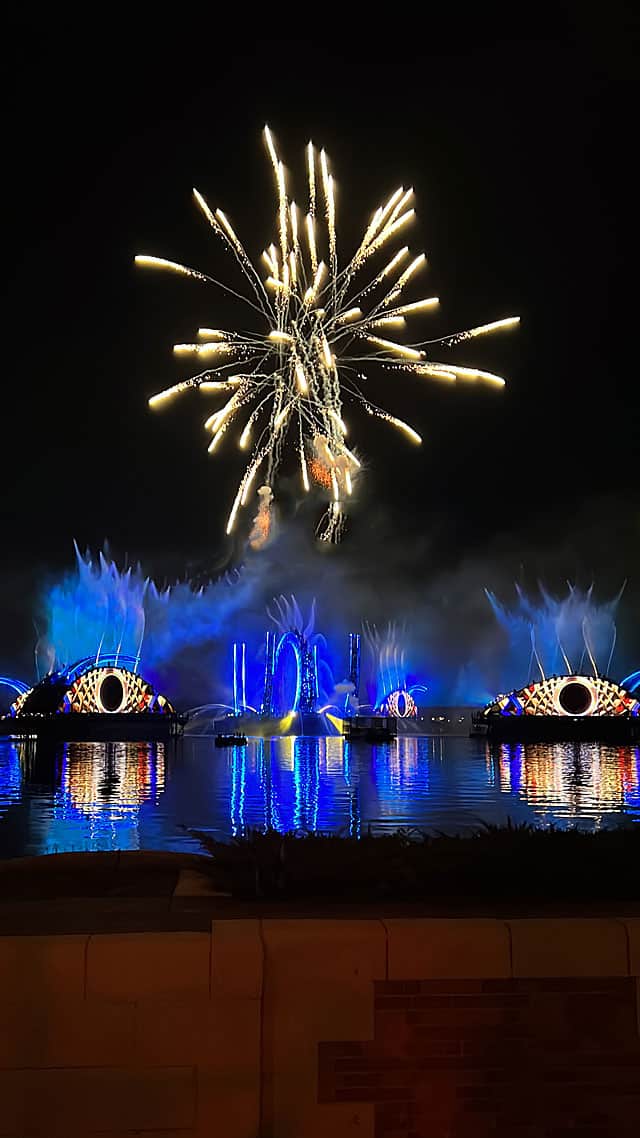 This is similar to the first tip, but it is important to consider how your children will be able to "hang" after waking up early for rope drop. Should you build in a mid-day nap? Will your kids be able to start the morning with rope drop and make it until fireworks or even until the end of a special event like deluxe hours or the Halloween party?
When I rope drop with my kids, I always build in time in the afternoon to go back to the hotel and relax and nap. As my kids get older, I am certain that they will be able to better handle a "rope drop to close" touring style, but this is not something the currently works for my family. Keep this in mind when planning the remainder of your day!
Overall, rope dropping a park is a great strategy to use to ride popular attractions with minimal wait. It can be done well with kids, but it it is important to keep these tips in mind when planning to ensure a happy and successful morning for all involved.
What are your experiences rope dropping a park with kids? Are there any other tips you would add to this list? Comment below or on our Facebook page to continue the conversation.