Disney is beginning to work on the overhaul of Disney's BoardWalk Resort. Now, a new restaurant was just announced!
Disney's BoardWalk Resort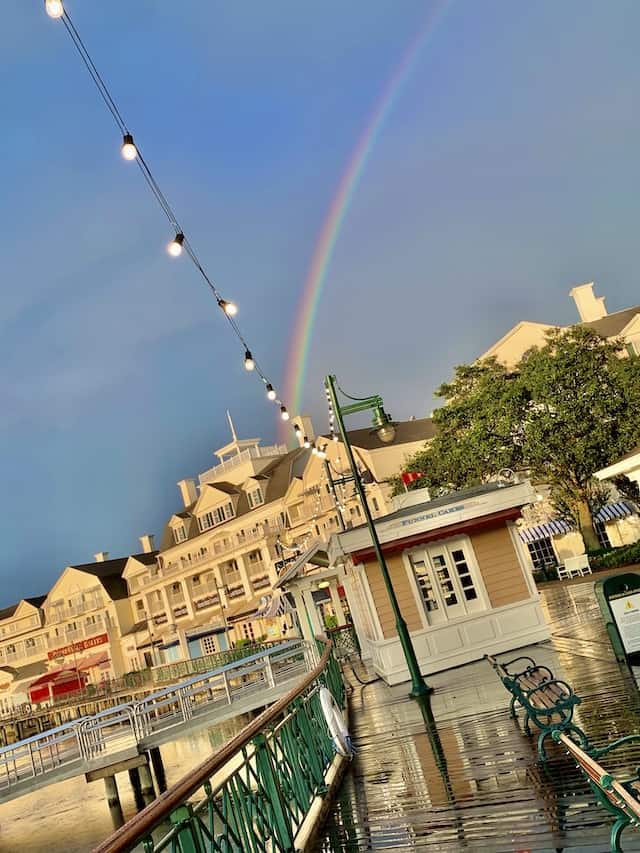 The BoardWalk Resort is one of the most unique resorts in all of Disney World! Not only is it a full hotel, but the actual boardwalk offers fun entertainment and plenty of dining choices as well.
Described as a resort that evokes turn-of-the-century boardwalks in coastal cities such as Coney Island and Atlantic City, the BoardWalk Resort has a theme that sets it apart from the rest – from the Nanny chairs to (now retired) clown pool.
See our full guide to this charming resort HERE.
New Plans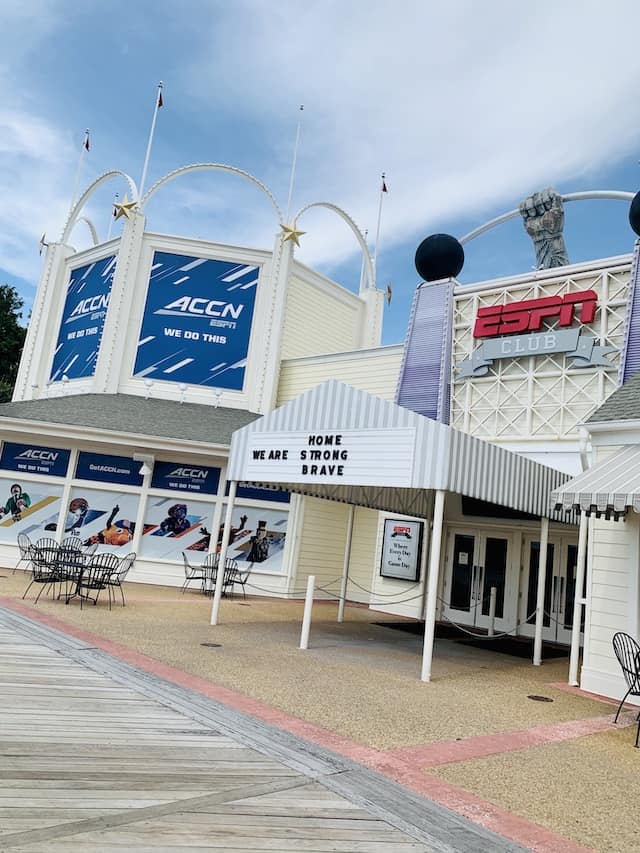 Back in March, Disney announced new dining options and a makeover at Disney's BoardWalk Resort. The ESPN Club is currently being demolished right now to make room for The Cake Bake Shop.
Through the doors of Disney's BoardWalk Inn, light and airy touches will added to the lobby and lounge and guest rooms, carrying the seaside breeze right inside. Just off the lobby, a new coffee bar with artisanal beverages and quick bites will be available to-go or in newly refreshed seating spaces inside or outdoors.
New Restaurant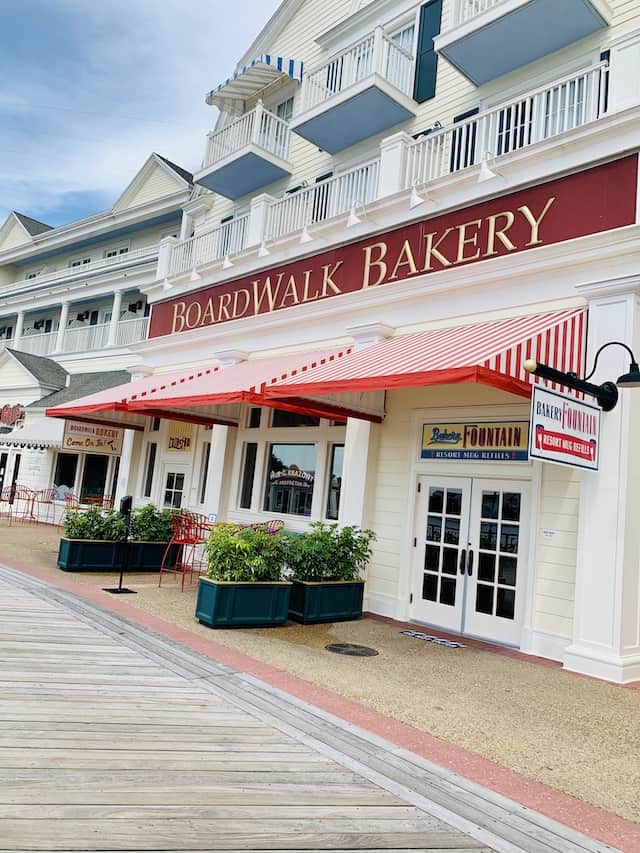 On top of these plans, Disney also will also convert the Boardwalk Bakery into the Boardwalk Deli. "Opening this summer at Disney's Boardwalk: BoardWalk Deli, a Northeastern-style deli with a brand-new menu that will include fresh deli sandwiches, fresh baked breads, and a selection of bakery items."
We are unsure if Disney will need to close the current Bakery or if they will be able to complete renovations while keeping it open. Hopefully it can stay open for those Guests needing their morning pastries and coffee!
Those sandwiches look quite yummy, and I love the Mickey detail on the cannoli! We will keep you posted when there is an opening date to share!
Are you excited for the BoardWalk's overhaul, or do you prefer it the way it was? Let us know in the comments below and on Facebook.