Are you looking forward to sailing on Disney Cruise Line's newest ship, the Wish? Some Disney Cruise Line guests will have the opportunity to purchase some very special merchandise. Check out the merchandise here and learn if you are eligible.
Disney Wish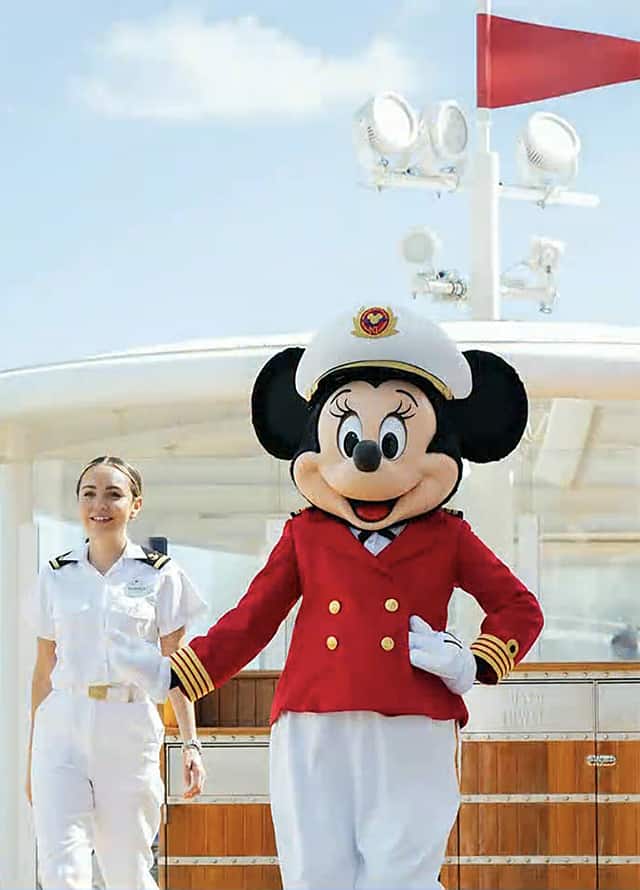 The Disney Wish will be setting sail on its maiden voyage before we know it! From cinematic dining adventures, a tower suite, entertainment, and just stunning staterooms, it has it all. Guests even have a chance to ride on Disney Cruise Line's first attraction at sea.
Disney has been teasing us with all sorts of new updates regarding what guests can expect on board the beautiful ship once on board. We have a new shop for sweet treats and plenty of fun family activities to look forward to. Needless to say, like so many other Disney cruises, this one will be amazing!
Inaugural Cruise Merchandise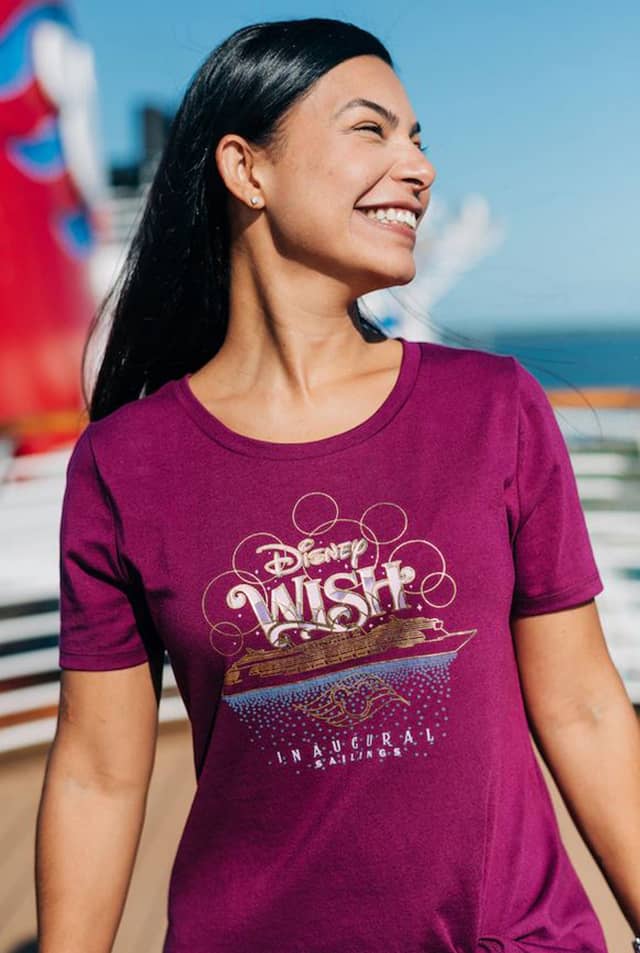 Disney Cruise Line has also introduced a new line of merchandise specific for its inaugural cruise! In fact, some guests are able to take advantage of a pre-sale website to purchase merchandise. You can read more about that HERE.
We have already seen a sneak peek of more of the merchandise that will be available on board as well. For a peek at those items, take a look at this post HERE.
More merchandise!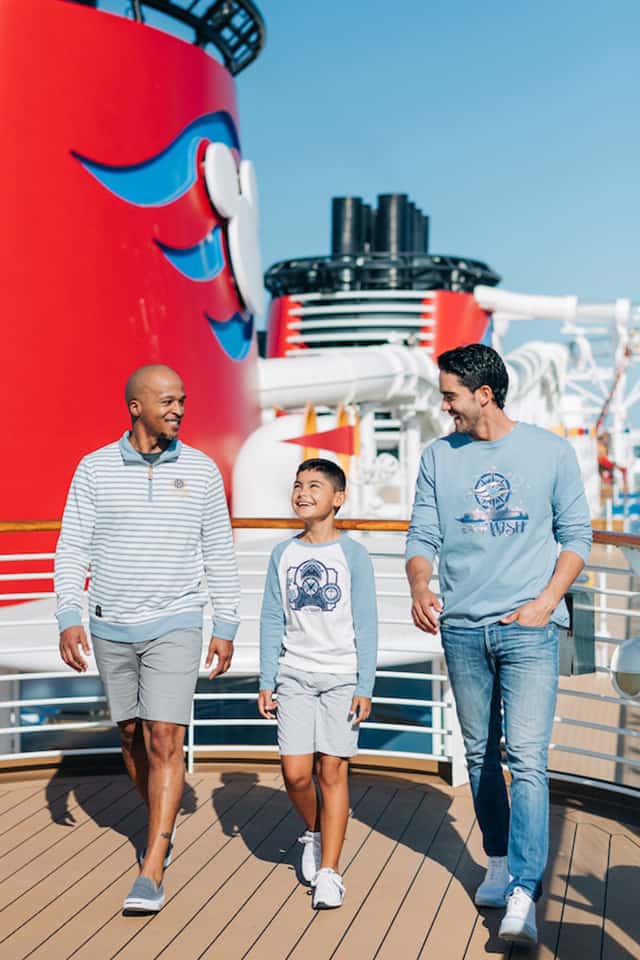 Inspired by the Grand Hall, the Inaugural line reflects the enchantment of the Disney Wish with beautiful details of rhinestones and rich fabrication.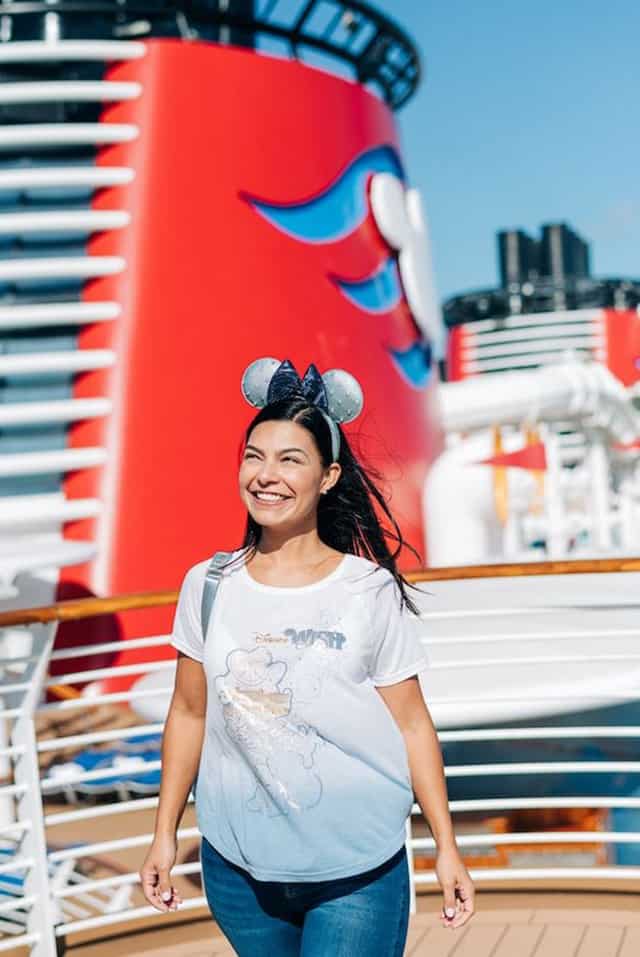 All items shown will be available for purchase on the Disney Wish!
There is truly something for everyone, from T-shirts, blouses and long sleeve shirts to pullovers and accessories. Outfits are not complete without the perfect accessory.
I love these stunning ears that will match the Loungefly shown to us from before. The light blue colors remind me of the earidescent colors that have been released to celebrate Walt Disney World's 50th anniversary. If you are a collector of Pandora charms, be sure to look out for the new charms shown below as well, featuring Rapunzel, who is also on the stern of the Disney Wish.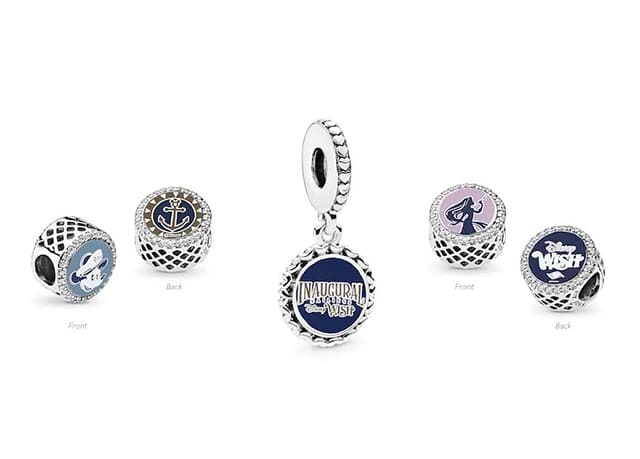 What do you think of the items from the Inaugural Merchandise line for the Disney Wish? Are you lucky enough to sail on one of the first sailings? Will you be purchasing any of these items? Tell us about it in the comments below or on our Facebook page.

Source: Disney Parks Blog