We have the BEST location for taking photos at Galaxy's Edge at night and which location to avoid. What's even better is you can pose for photos with the expensive lightsabers without needing to purchase one! You need to see this before your next trip to Galaxy's Edge.
Worst Photo Location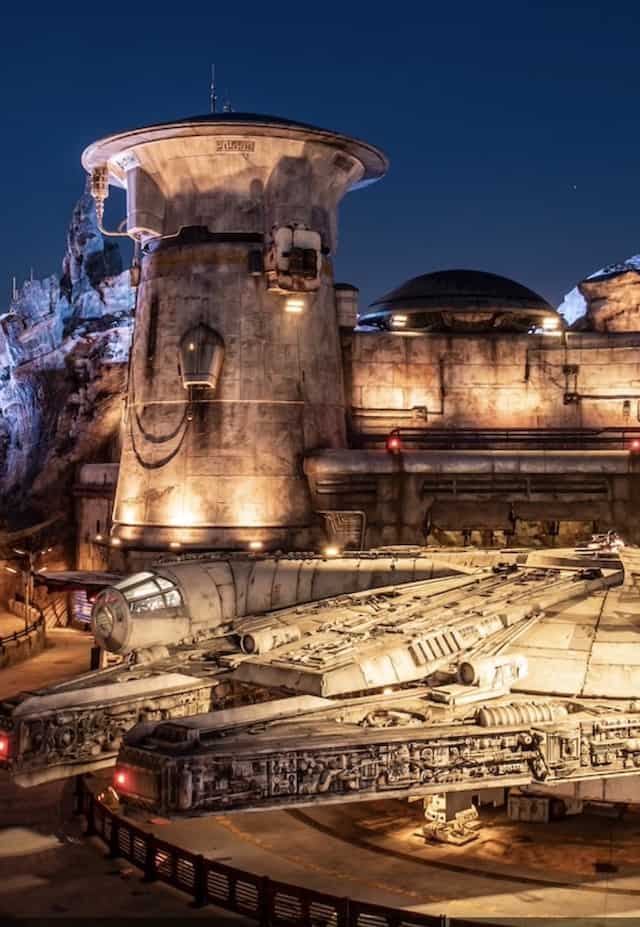 There is nothing quite like the Disney Parks at night. If you are a Star Wars fan, you will want to head to Galaxy's Edge at Disney's Hollywood Studios at night to have photos taken. This land is breathtaking as the sun sets and the lights illuminate the landscape.
So you have your lightsaber in hand and want to grab a photo in Galaxy's Edge? Let's first start with the WORST location to snap a photo at night in Galaxy's Edge. My (Donna) son loves Star Wars and wanted a photo taken with his new lightsaber. We were the last family of the evening in line to have our photos taken with a PhotoPass photographer in front of the Millenium Falcon.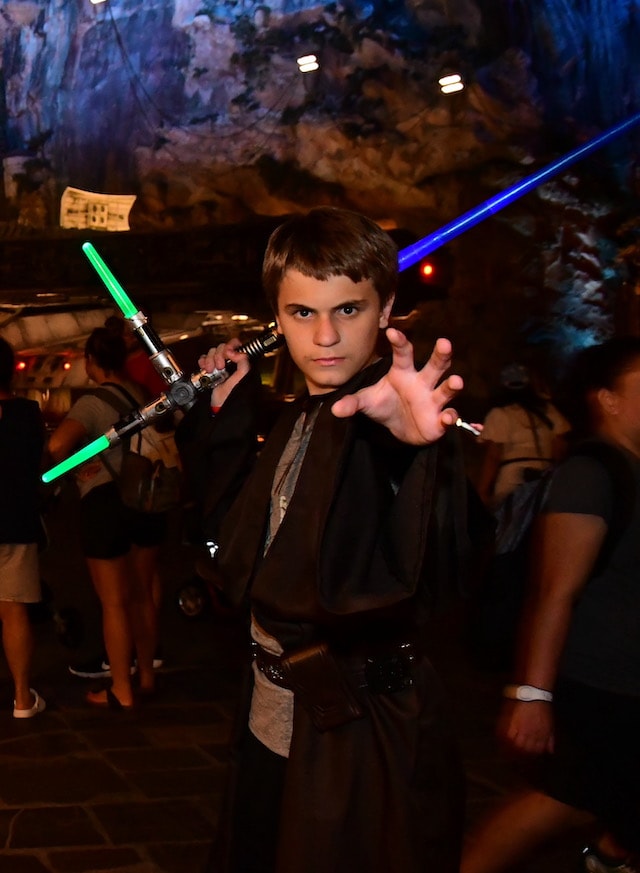 This seemed like the perfect location to have a photo taken. The only problem is that this is such a busy location as Guests are still shopping, enjoying dinner, and exiting the Park. As you can see in the photo above that this was a BIG FAIL!
As we continued to make our way through Galaxy's Edge, we found another PhotoPass photographer. This location is truly the best place to take photos in all of Galaxy's Edge.
Best PhotoPass Location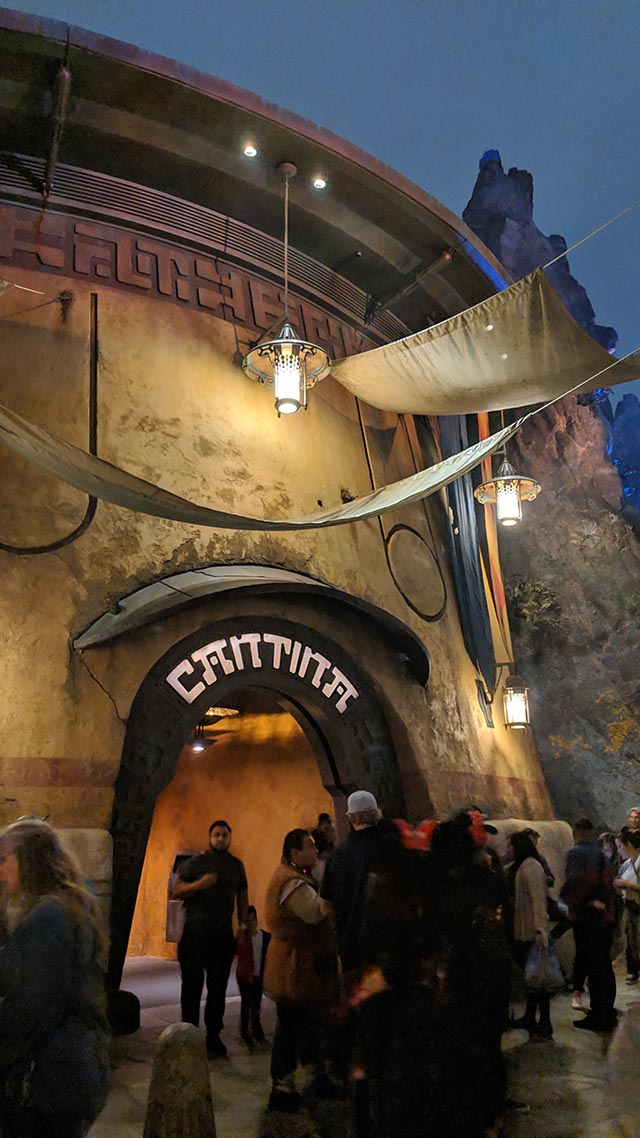 As you walk through Galaxy's Edge with the Millenium Falcon behind you, you will find Oga's Cantina on your left-hand side. Directly opposite Oga's Cantina, we found a PhotoPass photographer taking photos in front of a door frame.
This may not sound spectacular, but wait there is more. This PhotoPass photographer has lightsabers from Savi's Workshop that Guests can pose with. My son tried to convince me that we didn't need more photos taken, but I'm so glad that we stopped.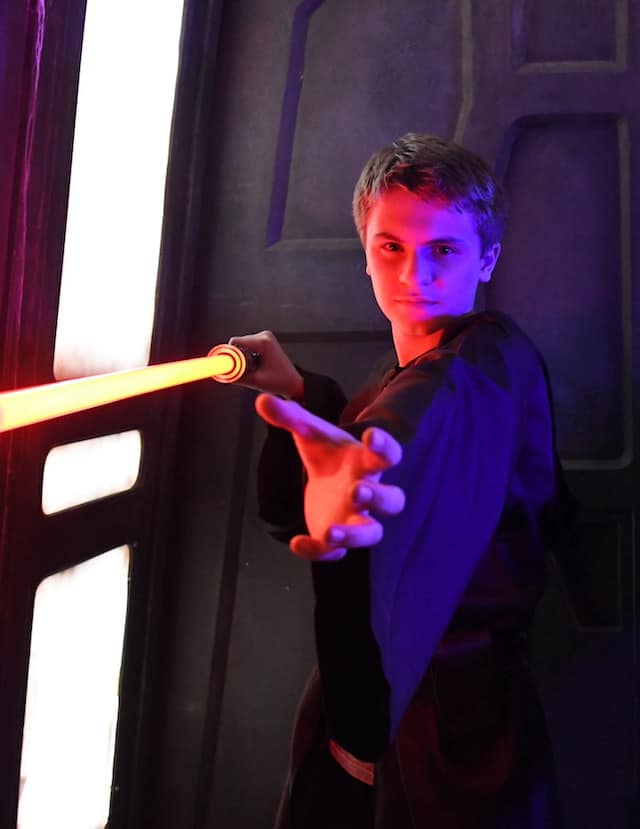 In my opinion, these photos turned out extraordinary. If I saw these photos, I would have assumed that these were included in a special Capture Your Moment photo session. It seems as though you are the only ones in Galaxy's Edge thanks to this location.
Across from Oga's Cantina in Galaxy's Edge, you can have photos taken with Savi's Workshop light sabers by a Disney PhotoPass photographer.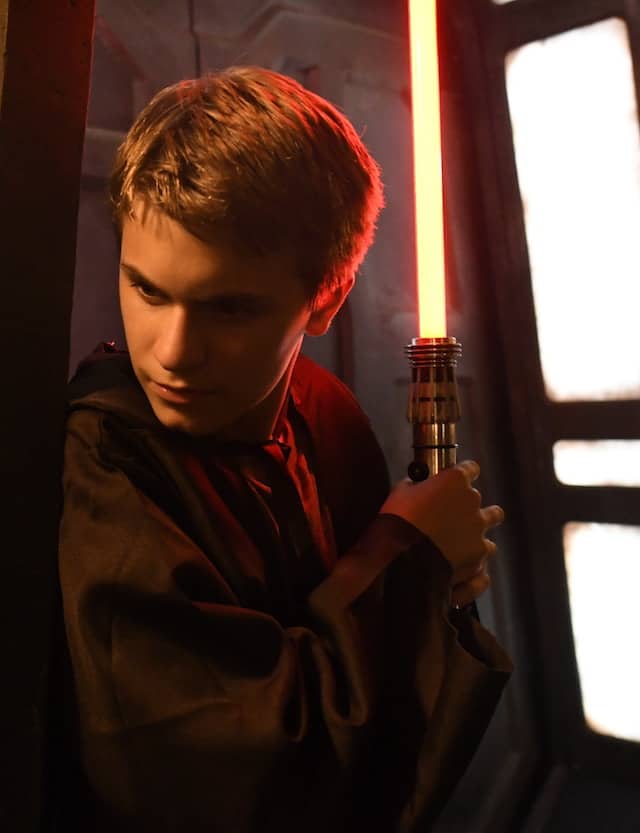 This PhotoPass location is included for all Guests. These photos can be downloaded upon purchase of the Memory Maker or they may be purchased individually. Undoubtedly, these photos are the perfect souvenir for my young Jedi to remember this special trip to Disney's Hollywood Studios.
Have you taken pictures at this location in Galaxy's Edge? Will you look for this location during your next trip to Disney's Hollywood Studios? Share your thoughts with us on our Facebook Page.