If you're a fan of unique trip pictures or just love everything thrilling at Disney, check out the latest shots here.
Halfway to Halloween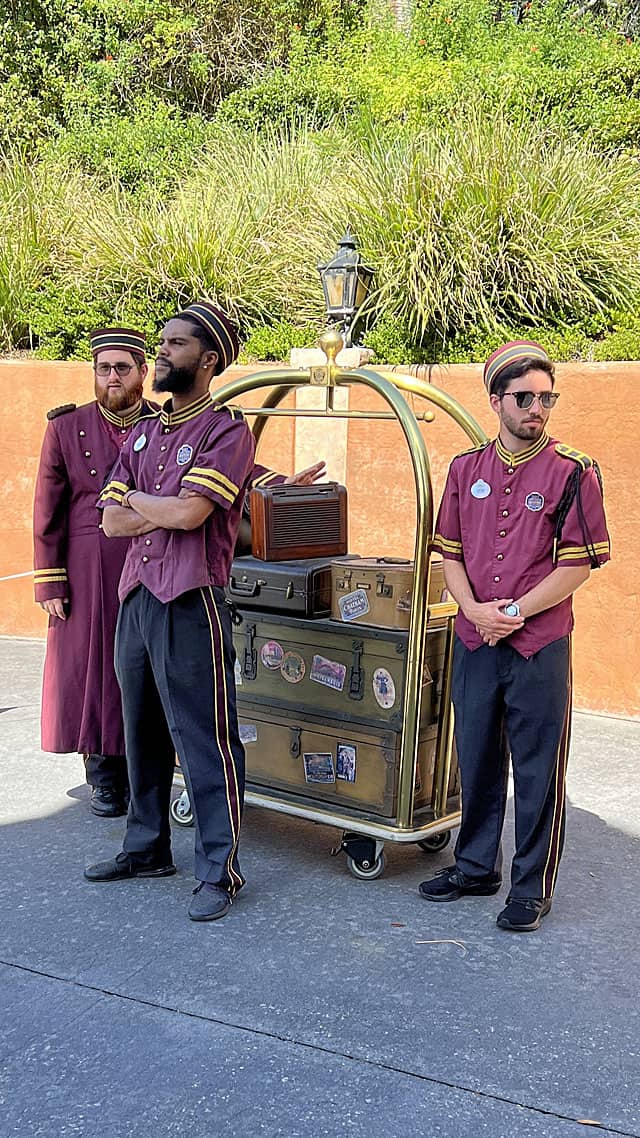 We're almost halfway to Halloween! Check out fun ways to celebrate Halfway to Halloween HERE. Disney announced it will release Disney Halloween news this week! Read more details about the upcoming events HERE.
Even PhotoPass is getting in on the spooky fun! Disney PhotoPass Service uses lightning to help capture attraction photos. If you're like me (Susan) and constantly wonder where the camera is on this attraction, that's a clue.
Accessing Attraction Photos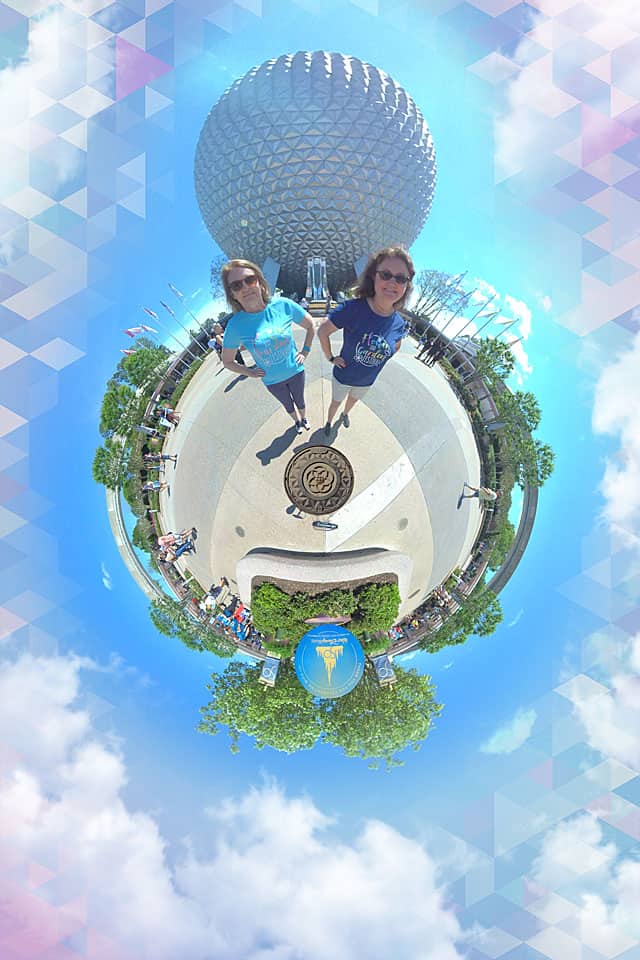 There's no photo preview wall at the exit of this attraction where you can link your photo, so there are two options to have it automatically linked to your Disney account:
First, use your mobile device. Enable Bluetooth for the My Disney Experience app before riding. Then, log into the app sometime earlier that day. Be sure to keep your device out of low power mode. Then, just put your device in your pocket or bag while you enjoy the ride.
Second, there's an easier solution. Just wear a MagicBand that's linked to your Disney account. Then, pictures will automatically link to your My Disney Experience app.
New Location Inside Hollywood Studios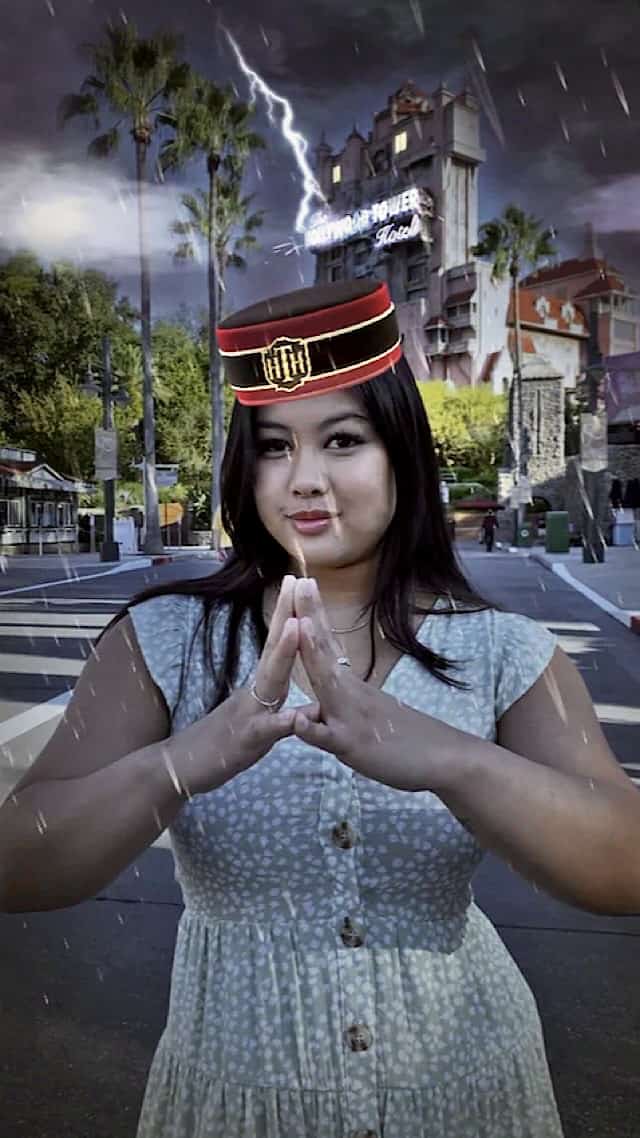 For the first amazing new picture, travel to the 5th Dimension. Launching today, this photo lens will make you feel like you've stepped back in time to Halloween night, 1939 at the Tower of Terror.
When using this lens, go far enough down Sunset Boulevard to hear the shrieks of those onboard the attraction.
This lens is available to use only on Sunset Boulevard at Disney's Hollywood Studios using the My Disney Experience app. To access this cool lens, you must also purchase Disney Genie+ service.
New Location Inside Magic Kingdom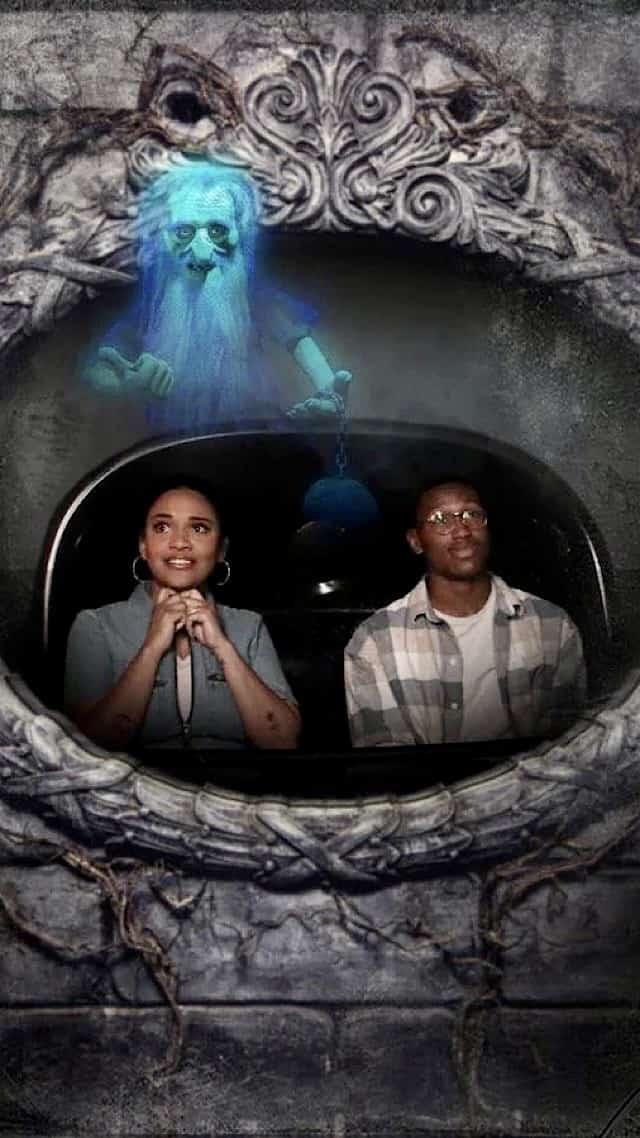 What's more creepy and loved by fans than the Haunted Mansion? For an attraction that specifically asks for no flash pictures to the spirits being sensitive to bright lights, it's a bit ironic that this shot uses a strong flash to take pictures at the beginning of the ride.
Be on the lookout for this flash at the 3rd black light portrait. I have a hard time catching it just right! What about you?
Grinning Ghosts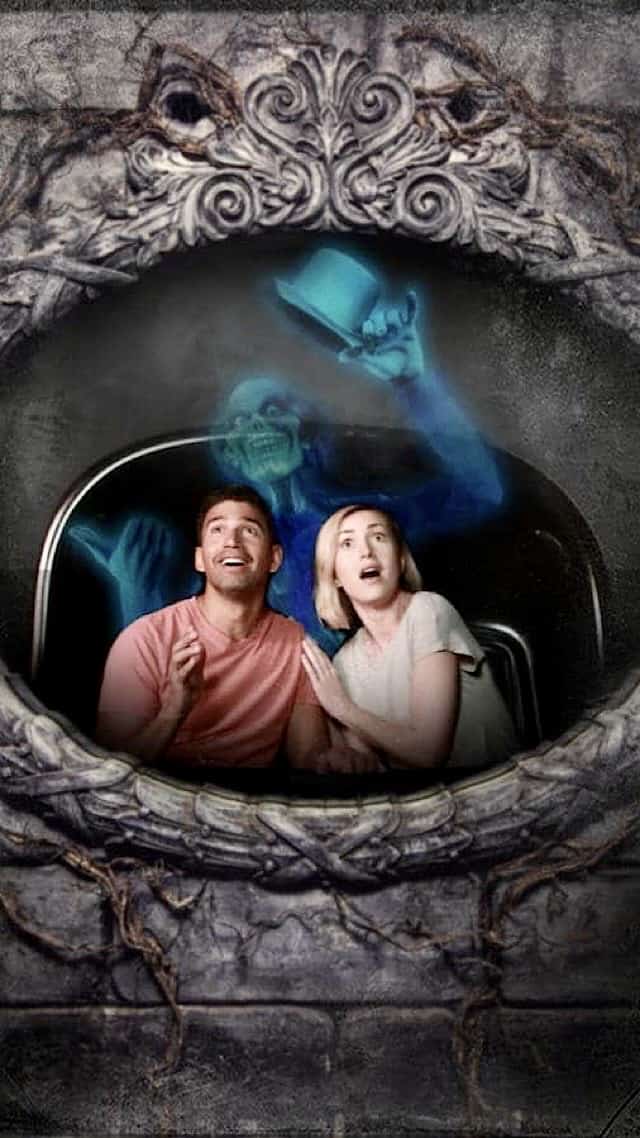 Starting today, all foolish mortals onboard this attraction at Magic Kingdom Park will notice that your photo will have a new look. Here, the grim grinning ghosts are coming out to socialize. And if you ride this attraction about multiple times, you'll also notice that each time you ride, a different ghost might follow you home. Love all of the hitchhiking ghosts!
Disney announced this update at the Haunted Mansion is the first on their ongoing efforts to enhance onboard photos at some of your favorite Walt Disney World Resort attractions.
Are you excited about this new shots? Would having this new lens affect your decision to purchase Genie+ and/or Memory Maker? Please share your thoughts with us below or on our Facebook Page.