Are you ready for Connections Cafe and Eatery to officially open to guests? Take a look inside this brand new eatery.
Changes at EPCOT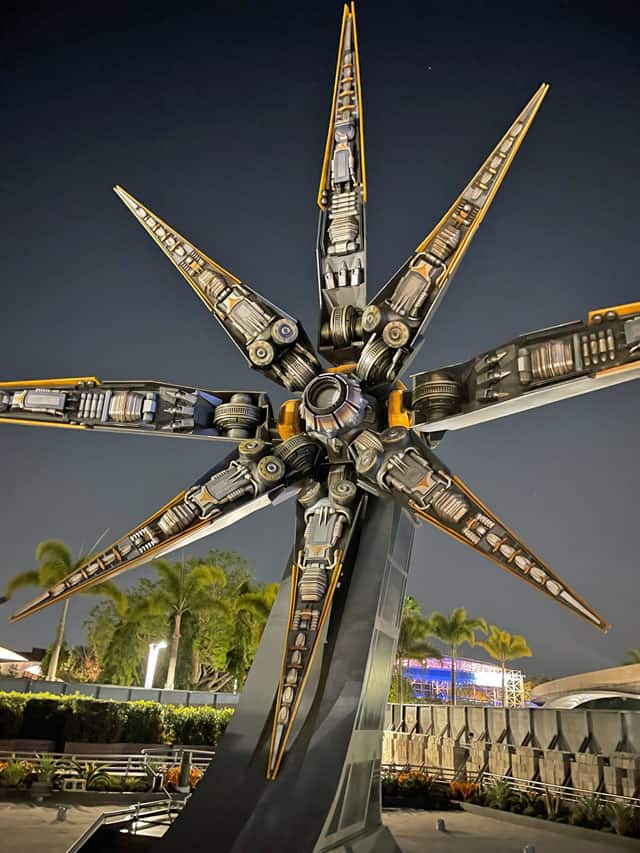 EPCOT has been in a state of progression over the past year, as old things were removed and new ones were created. We now have an opening timeline for Guardians of the Galaxy: Cosmic Rewind. With Cast Member previews we are hearing rave reviews of this exciting new coaster.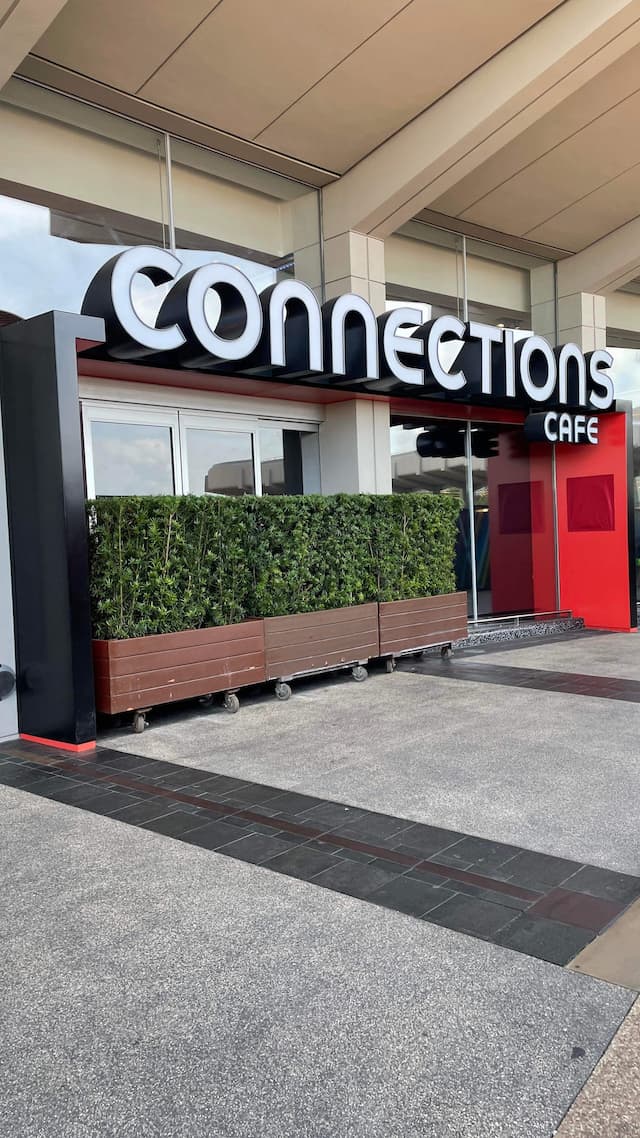 EPCOT will soon open the Connections Cafe and Eatery. You can check out the menu items that will be available, see the design element that shares Walt Disney's dream for EPCOT HERE, and take a look at concept art of this new eatery HERE.
Many Guests greatly anticipate the opening of Connections Cafe and Eatery, while Walt Disney World has failed to release an opening date. Earlier, we shared that the Connections Cafe will house Epcot's new Starbucks location. Check out the cool displays below.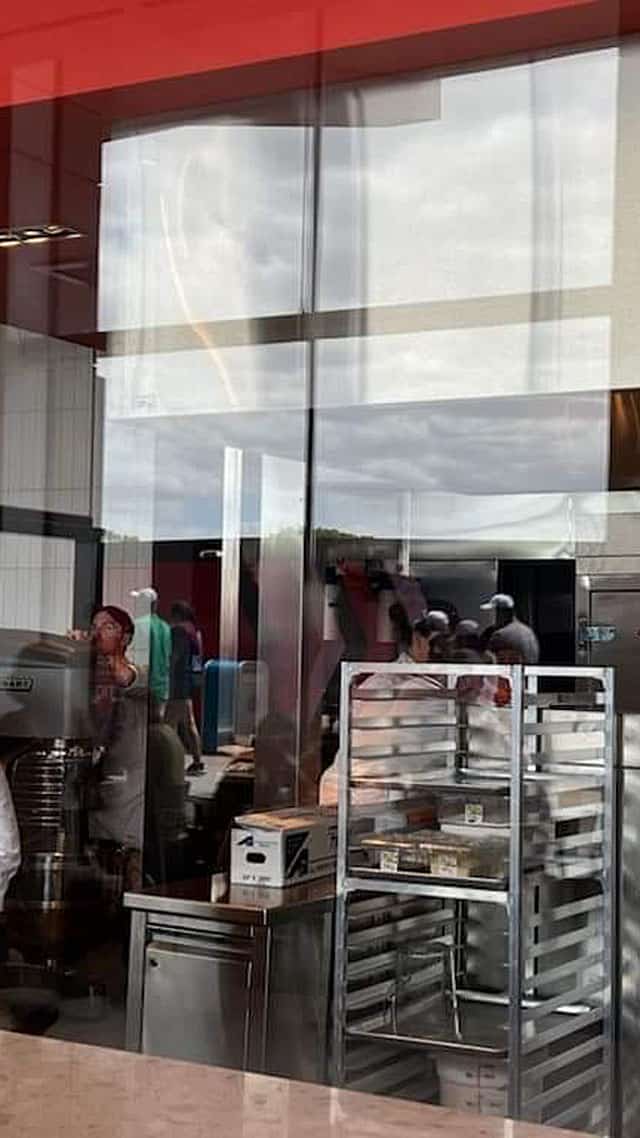 Today, we were provided with a credible rumor that Connections Cafe and Eatery will be opening this Sunday, April 24th. Check out more details on this in Donna's recent article HERE. See the Starbucks bakery area shown above.
Soft Opening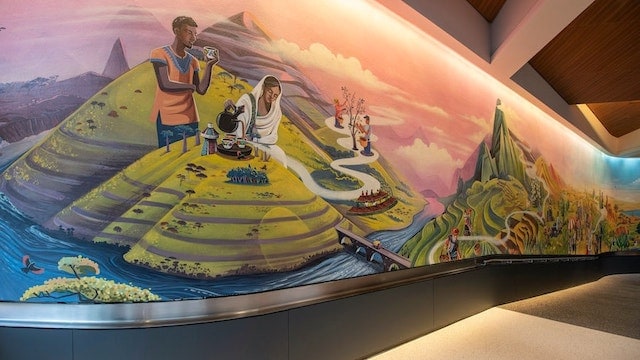 Today, April 21, 2022, Connections Cafe and Eatery held a soft opening for Cast Member training purposes. Although there's no guarantee you'll get in, if you're in or near EPCOT, you may want to give it a try!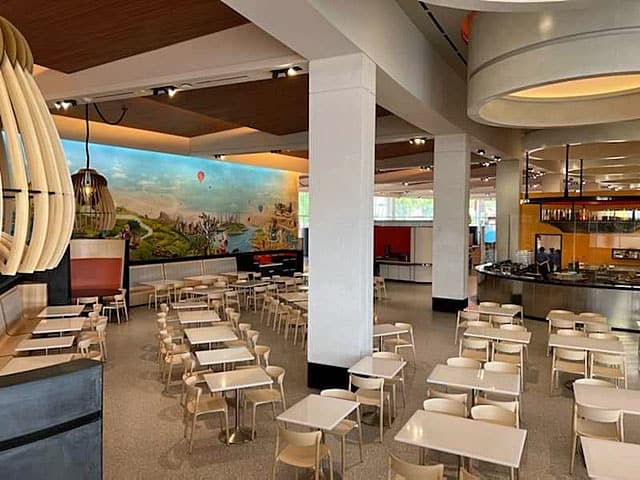 For the soft opening, only the Starbucks side was open. Hopefully, soon guests will see a soft opening for the entire restaurant. Are you impressed with this area or does it look sterile? I'm (Susan) hoping the area has more appeal in person. The off-white tables and chairs look a little sterile in pictures.
Are you excited about the new Connections Cafe and Eatery at EPCOT? Which menu item do you want to try first? Please share your thoughts with us on our Facebook Page.