LATEST VIDEOS
Subscribe to my Youtube!
LIVE - Just Mousing Around
LIVE - Just Mousing Around Tonight!
There are so many amazing dishes at EPCOT's Flower and Garden Festival. Look at the winner and the big misses at the Primavera Kitchen.
EPCOT's Flower and Garden Festival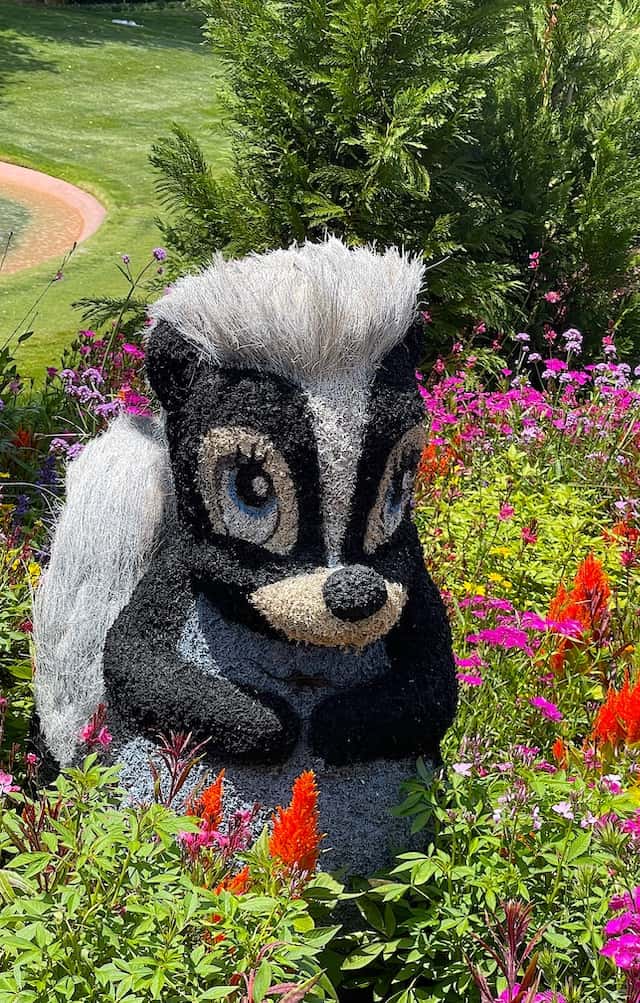 This year, the Flower and Garden festival takes place from March 2 through July 4. Gardeners will marvel at thousands of blooms forming colorful, living panoramas all around EPCOT. Be sure to check out the amazing topiaries HERE, find out about the fun scavenger hunt, take a journey down the new Flower and Garden Festival Blossoms of Fragrance area, and enjoy the beautiful new light display.
Fresh flavors are on the menu at the festival's 18 Outdoor Kitchens as well as other food and beverage locations around EPCOT. They will offer a fresh selection of springtime fruits, vegetables, desserts and more. You can check out the means for each kitchen HERE.
Primavera Kitchen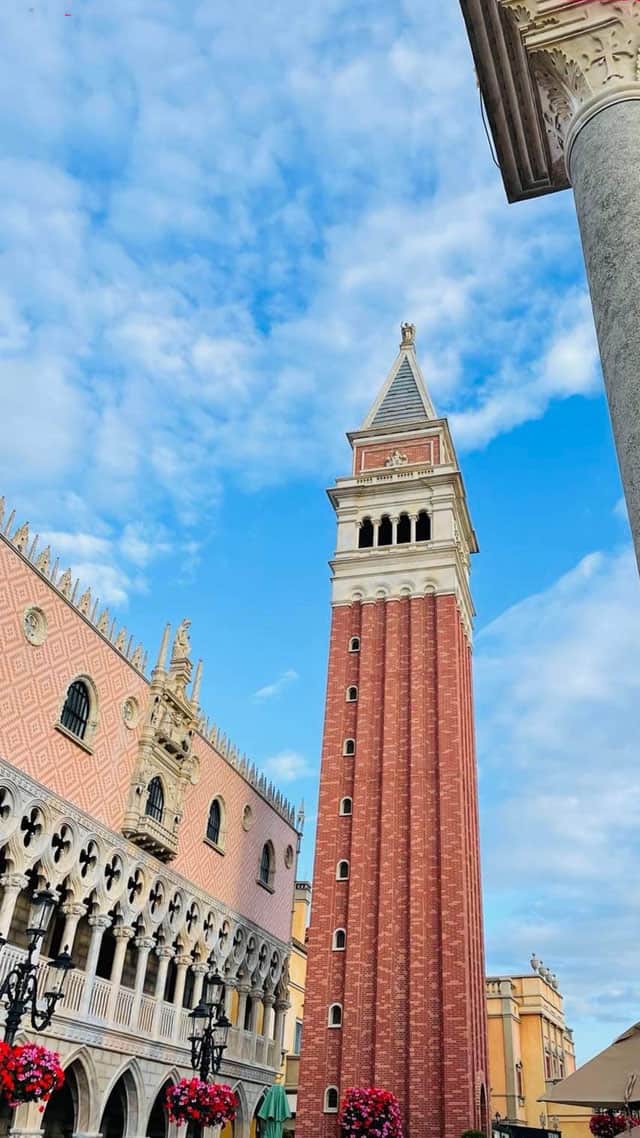 EPCOT's various festivals offer a variety of menu options for Guests to enjoy. What is interesting is that the Italian booth continues to offer similar menu items. The menus from the Festival of the Arts and from the International Food and Wine Festival are very similar.
Monica and I (Donna) wanted to try each food item available at Primavera Kitchen. First, let's start with the Arancini. This is a "fried Risotto Balls stuffed with Braised-Beef and served with grape tomato salad and balsamic emulsion." I (Donna) am not a big fan of fried foods, yet this dish is quite delightful.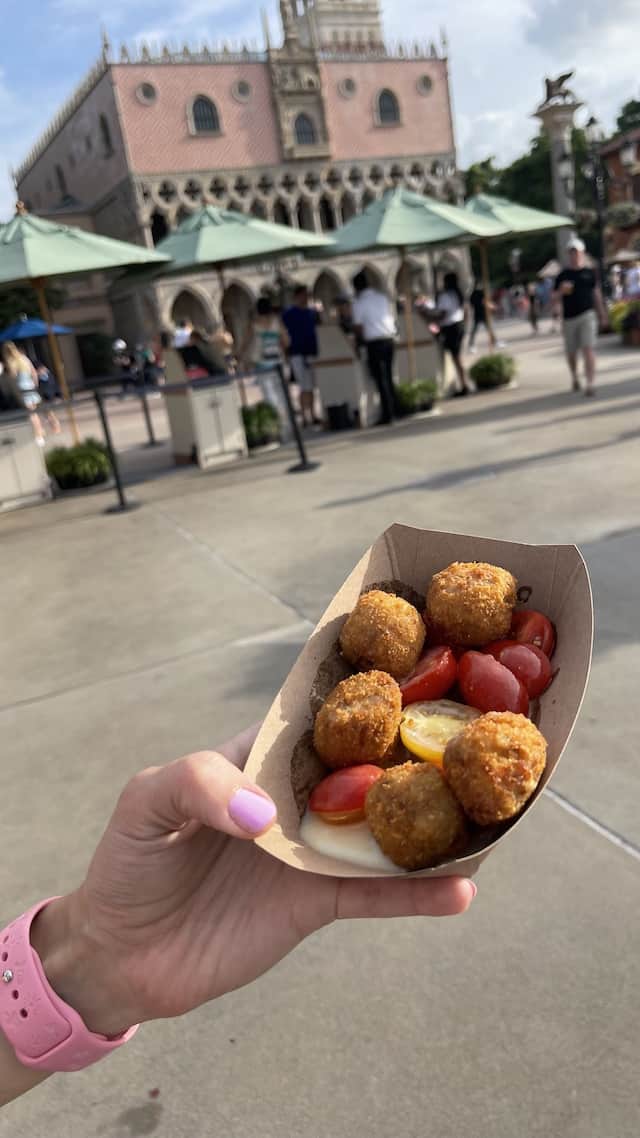 Monica and I chose to split each of these dishes, and the Arancini was so good that I almost wanted to order a second order to enjoy. The delicious braised beef and the risotto's rich flavor were paired nicely with the cheese sauce and grape tomatoes. This was a definite win for this festival booth.
Secondly, let's move on to the Ravioli alla Boscaiola. This dish is described as "sweet sausage ravioli with sweet corn, spring vegetables, and cream sauce." This dish sounded delicious.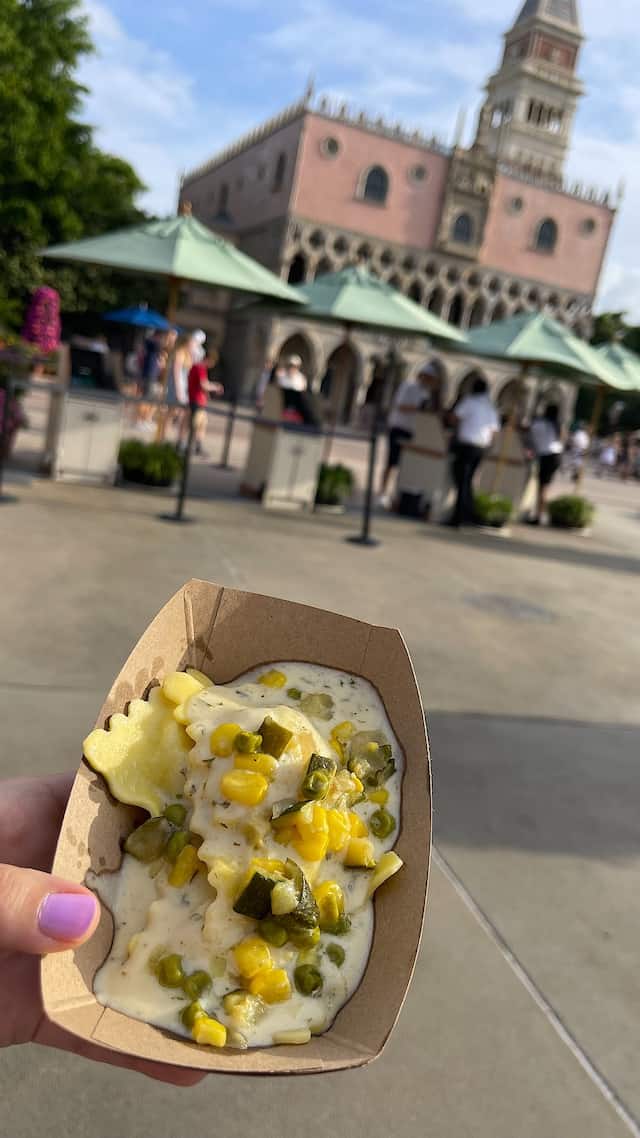 Unfortunately, this was the biggest disappointment for the Primavera Kitchen. The sweet corn did not compliment the ravioli dish. The sauce did not have a rich flavor, but rather this dish was similar to what may be found in a standard Italian chain restaurant.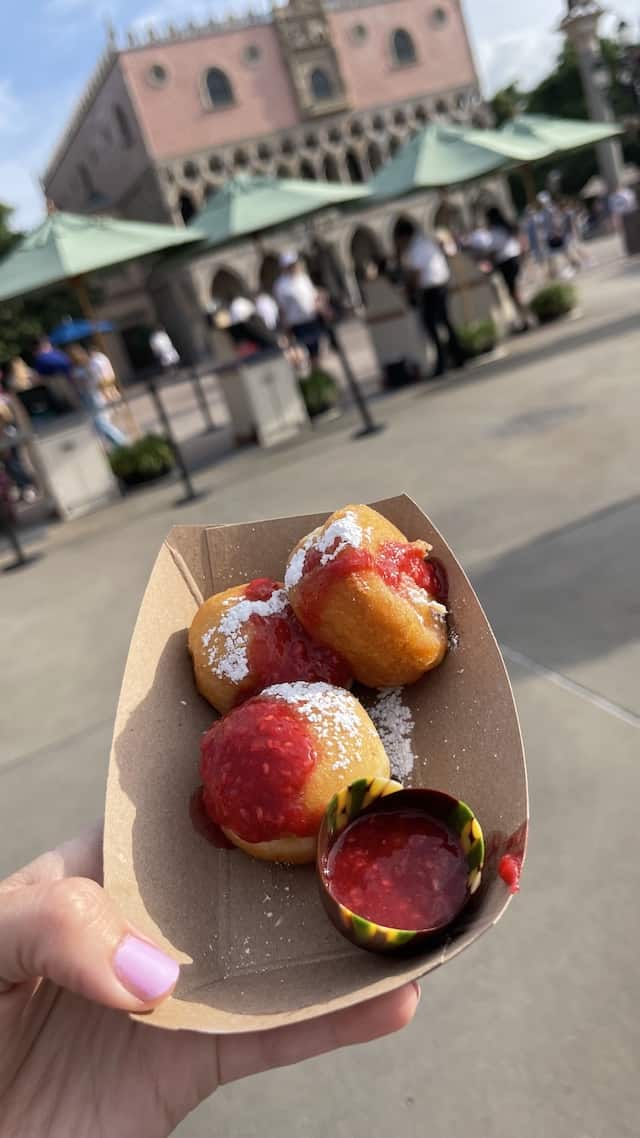 Finally, the final dish is the Bomboloni. This dish is a cream-filled Italian doughnut with raspberry sauce and powdered sugar. The doughnuts were light and absolutely delicious. The sweet filling of each doughnut was a delightful surprise and not too rich.
Monica loved the raspberry sauce served atop these doughnuts. As a bonus, an additional side of raspberry sauce was served in a beautiful chocolate cup. Guests could enjoy more sauce easily if they would like.
Should you Dine Here?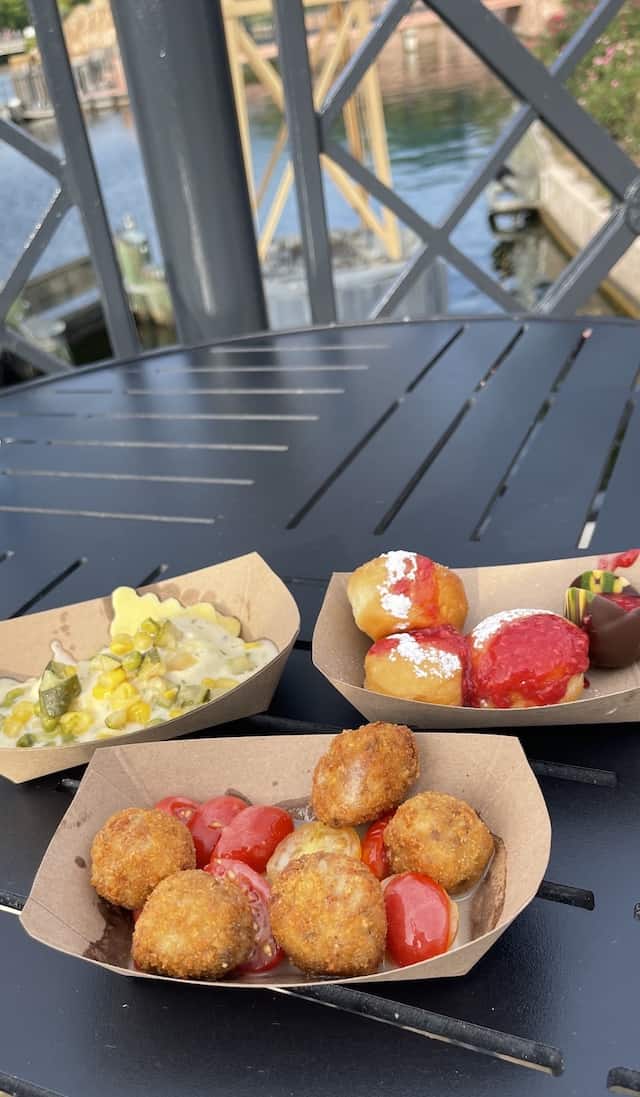 What is surprising is that the Italian food booth continues to boast high price points at each EPCOT festival. The Primavera Kitchen is no exception. Each dish ranges from $11 to $14. This is quite a bit higher than many of the other festival booths. The higher price point is something to consider in deciding to eat at this booth.
The biggest win for the Primavera Kitchen is the Arancini.
Both Monica and I (Donna) loved the Arancini. I will enjoy this dish at future festivals as well. The Ravioli all Boscaiola was a fail in our book. For the price and the portion size, we expected more. Finally, the Bomboloni is delicious, but nothing extraordinary.
Have you tried the Italian food both at other EPCOT food festivals? Do you always try the Italian food both at the various EPCOT festivals? Will you be trying this booth for the Flower and Garden Festival? Share your thoughts with us on our Facebook Page.

Are you planning a vacation? Reach out to our trusted travel agency sponsor Authorized Disney Vacation Planner
Mouse Class Travel
!