LATEST VIDEOS
Subscribe to my Youtube!
LIVE - Just Mousing Around
Just Mousing Around - LIVE
LIVE - Just Mousing Around
Have you ever wondered the origins of Orange Bird? Chances are that you have heard of him but do not necessarily know how he came about. We embark on an adventure to learn more about the precious Disney World icon who has recently regained popularity.
Who Is Orange Bird?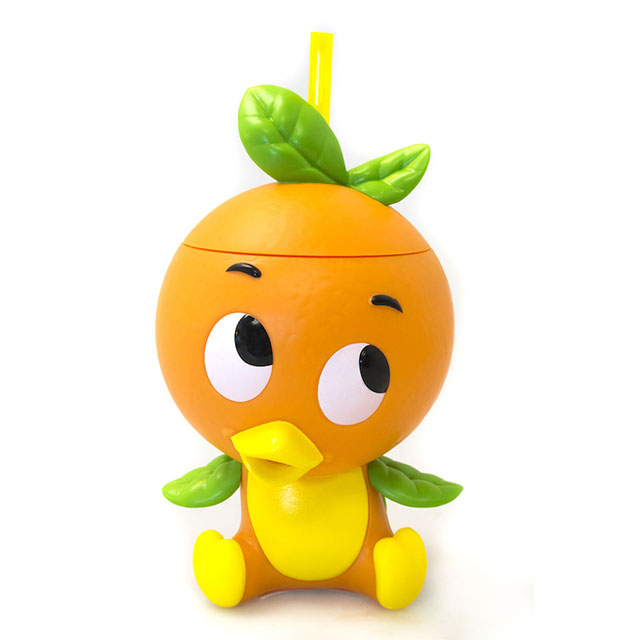 So, who is this adorable little bird that many have grown to love over the years at Disney? Don McLaughlin first created Orange Bird for the Walt Disney World Company in 1970 as Florida Citrus Commission's mascot. In exchange, they would sponsor the Enchanted Tiki Room attraction and Sunshine Terrace at Magic Kingdom theme park.
Orange Bird is an animated orange canary bird with a head resembling an orange fruit who only communicates with orange-colored smoke clouds.
Orange Bird was so popular in the 1970's that he appeared as a walk-around character throughout Adventureland right outside the Enchanted Tiki Room. That must have been the best meet and greet! By the 1990's, Orange Bird's popularity diminished, and it seemed as he had vanished from the park's existence.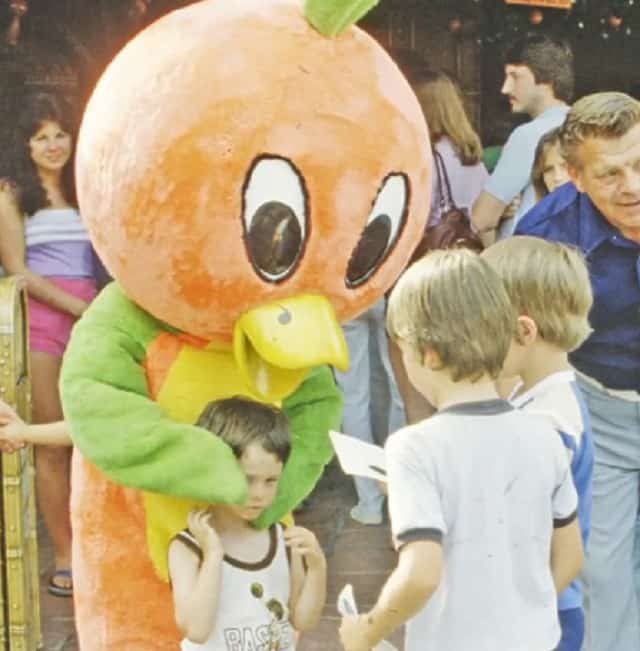 It wasn't until 2012 that D23 and Imagineer Jason Grandt announced the return of Orange Bird's character meet at Sunshine Tree Terrace alongside a new Orange Bird marquee above the quick service location. Additionally, a Sunshine Tree Terrace poster in the tunnel to Main Street USA featuring the Orange Bird was also introduced that year.
This was just the beginning of Orange Bird's returning popularity.
Orange Bird On Disney Properties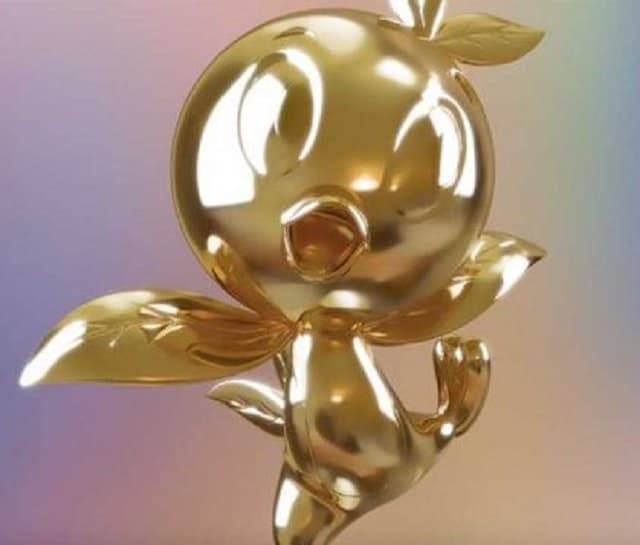 For decades, the Sunshine Tree Terrace location displayed an Orange Bird figurine behind the counters. Years later, it was placed in the Disney Archives. In 2012, it was placed back on display. Citrus swirl anyone? And a shout out to the year 2012 for revitalizing the cute little bird!
Tokyo Disneyland quickly became infatuated with Orange Bird. In fact, in 2004, the park featured Orange Bird as a character and the Walt Disney Company created Orange Bird merchandising to coincide with Japan's annual Orange Day on April 14th.
A book by the name of Native Orange Birds of the Southeastern United States by Dr. Sid Truss is located in the Magic Kingdom's Jungle Navigation C. Ltd. Skipper Canteen restaurant. It is an ode to both Orange Bird and the Florida Citrus Commission. Presently, a Fab 50 Orange Bird statue is now on display at Skipper Canteen in Adventureland during WDW's 50th Anniversary celebration.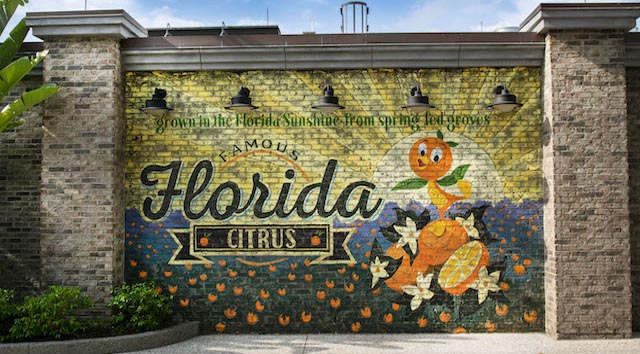 An Orange Bird figure is featured at Trader Sam's Tiki Bar at the Disneyland Hotel and at Disney's Hollywood Studios, Minnie Mouse's meet 'n' greet area portrays the poster "Mouse Pacific" where guests will find Orange Bird flying over the film logo where his name is also listed as a cast member.
At Disney Springs, a mural solely dedicated to Orange Bird is made to look aged and part of the fictional town's history as he is advertising the Florida citrus industry. An Orange Bird figurine also appears on a shelf in the shop Twenty-Eight & Main in the Marketplace Co-Op.
Advertising and Animated Shorts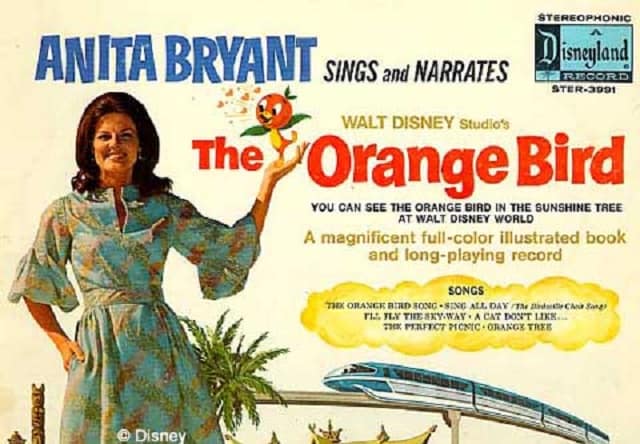 Orange Bird first appeared in print and radio ads featured alongside singer Anita Bryant. In 1971, Bryant narrated a record album depicting Orange Bird's story. The vinyl record included an illustrated 10 page storybook.
His solo career featured him in a couple Disney nutritional educational short films in the 1980's titled, "Foods and Fun: A Nutrition Adventure" and "The Orange Bird and the Nutrition Bandwagon." The famous song writer sibling duo, The Sherman Brothers, wrote Orange Bird's theme song, "The Orange Bird Song."
Presently, Orange Bird is featured at the Orange County Regional History Museum in Orlando, Florida and the McKay Archives at Florida Southern College.
Orange Bird in Books and Comics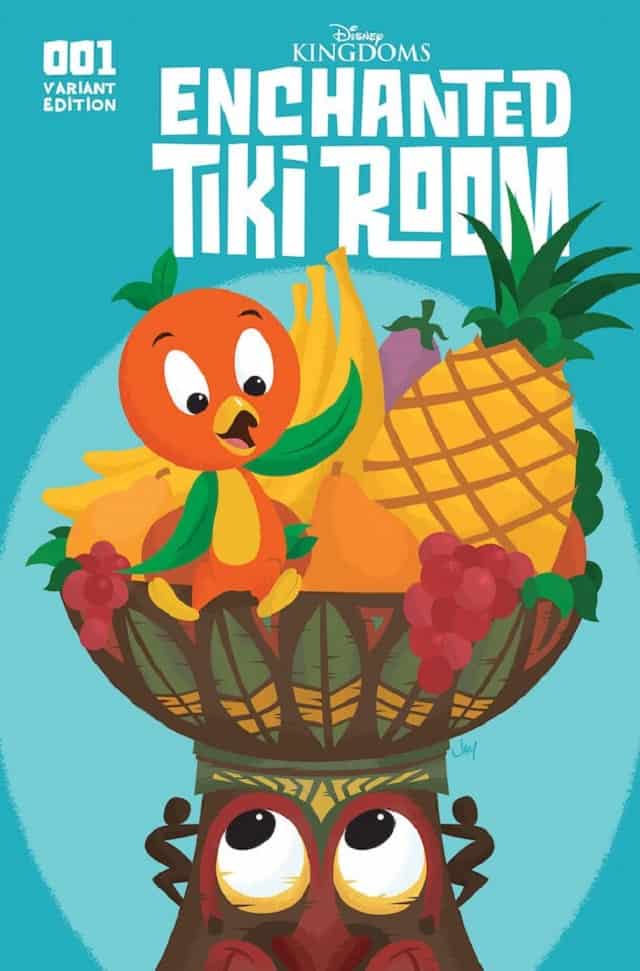 Are you a comic book reader? Orange Bird is a featured character in the Disney Kingdoms comic book series featured in the Enchanted Tiki Room series that was released in summer of 2016. The variant cover was created by Walt Disney Imagineer Jason Grandt and the comic book was written by writer Jon Adams.
The comic series presents five unique stories that take place at the Enchanted Tiki Room which is located on an isolated island. In the first issue, the Orange Beard appears as a stuffed animal, but by the second issue, he comes to life as Orange Bird offers to fill in for Jose after he has quit the show.
In Issue Three, Orange Bird serves as a guide to a character who is in trouble. The final issue covers Orange Bird offering wordless advice to another character in the comic series.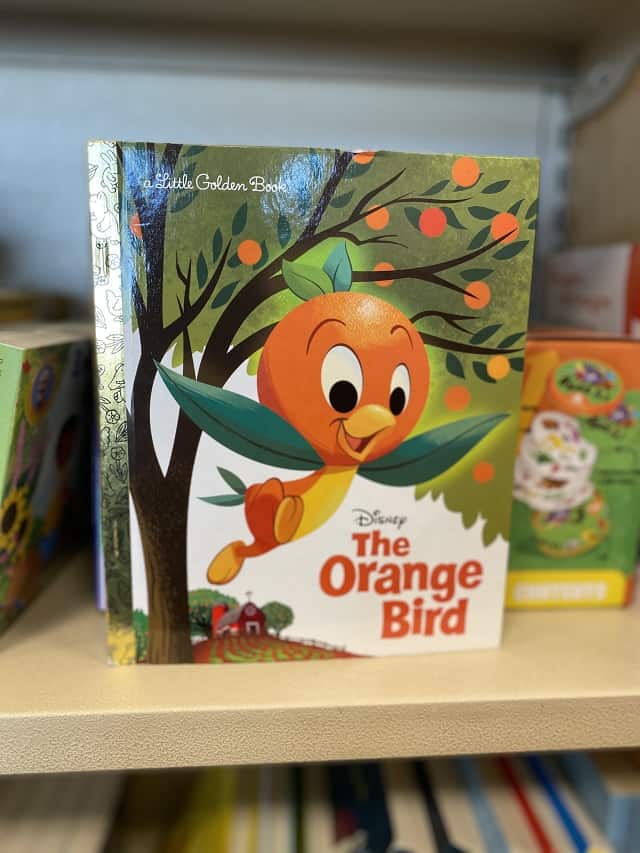 Most recently, Orange Bird's self-titled Little Golden Book depicts the Orange Bird and the Sunshine Tree in an orange grove in Florida where he has befriended the grove's farmer and birds on the farm and comes to the helpful aid after the farmer's cat Clementine bullies the birds on the farm.
Lastly, the Orange Bird also makes a cameo in the Inside Out book, The Bing Bong Book.
Orange Bird Merchandise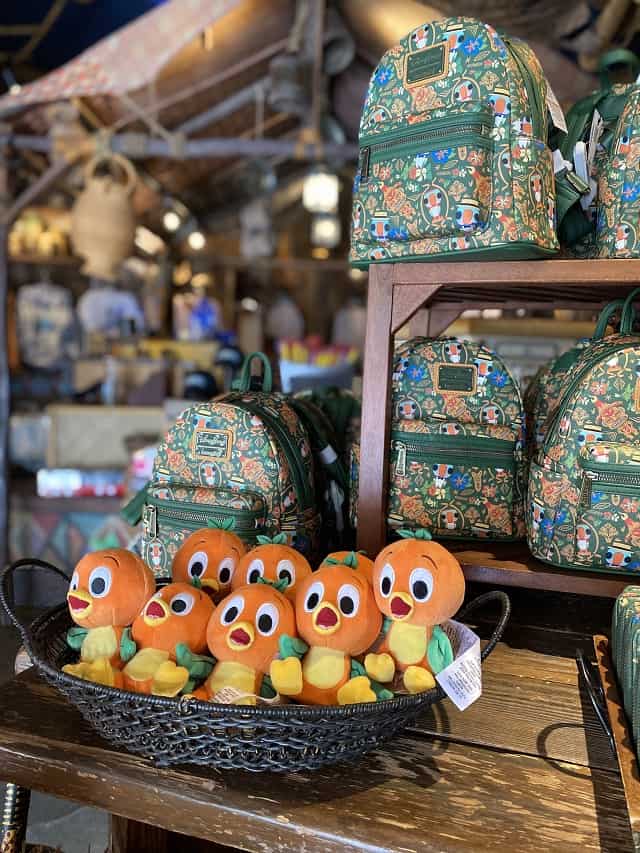 We've seen lots of merchandise featuring our favorite orange bird friend within the last couple of years.
During EPCOT's International Flower & Garden Festival, a plethora of Orange Bird merchandise can be found throughout the festival ranging from aprons, purses, spirit jerseys, Mickey ears just to name a few. One could say that Orange Bird has become an Epcot mascot alongside his little purple friend, Figment.
Released in April 2018 at Disney World and online, the blue Orange Bird Wallet by Dooney & Bourke Retail priced for $158. Presently, the print is in such high demand that online resellers currently are selling the wallet for over $450! This year, Dooney and Bourke released a new Orange Bird print which is currently available now during the Flower & Garden Festival. More information can be found HERE along with the new merchandise during the festival.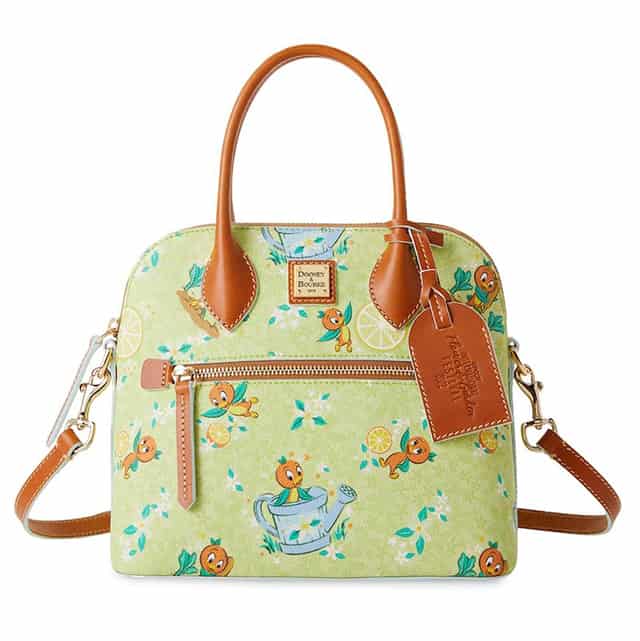 Well, there you have it! The history and origin of the little orange bird with an orange for its face. Love him or not, this little bird is here to stay. Now, how about that Orange Bird meet and greet, Disney?
Are you a fan of the Orange Bird? Do you own any of his merchandise or read any of the books or comics? Most importantly, I want to know if you would appreciate an Orange Bird meet and greet? Let us know in the comments or join our crew to continue the conversation on Facebook.

Are you planning a vacation? Reach out to our trusted travel agency sponsor Authorized Disney Vacation Planner
Mouse Class Travel
!