Epcot has a new hidden gem of a snack! Here is a run-down of what it is and where to find it!
Refreshment Outpost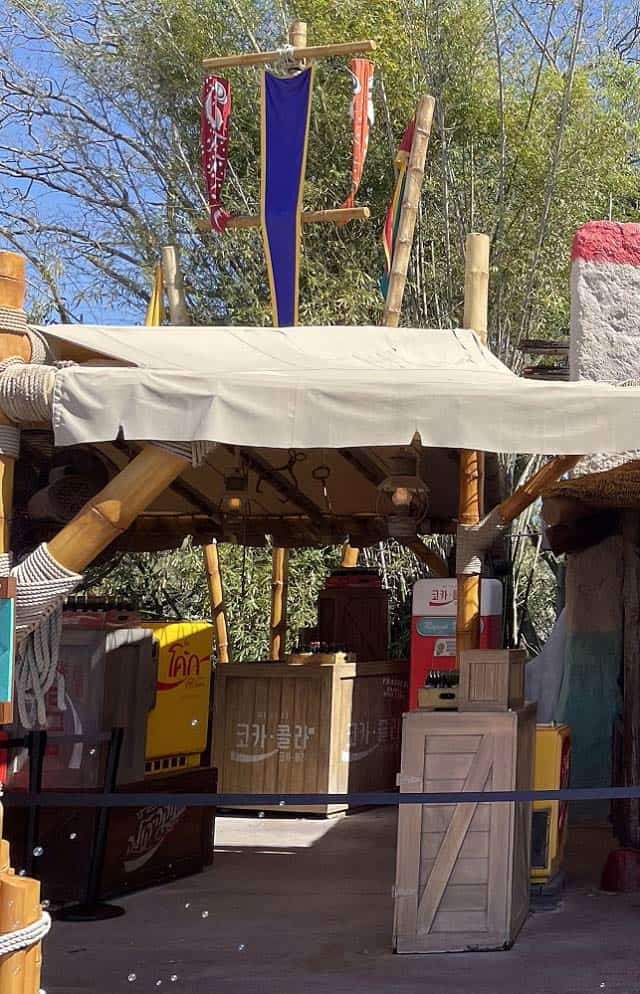 There is a small area in between China and Germany in the World Showcase called the Outpost. It is not a true Pavilion, just a little stretch of African theming. Here, you can find Refreshment Outpost, a snack spot that many visitors miss.
Refreshment Outpost has some new menu items, and their appearance coincided with the opening of Epcot International Flower & Garden Festival. However, these delicious treats dropped in on the Refreshment Outpost's main menu instead of its list of Flower & Garden offerings. We hope this means they will stick around beyond the festival!
The Tangerine Float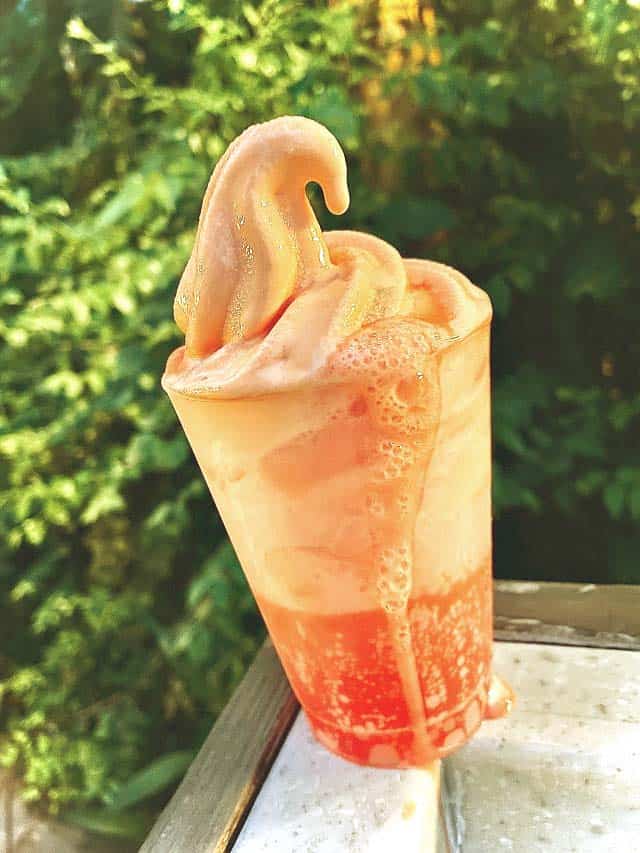 If you do not take much time to study the menu, you might miss this delicious item! I did at first. But then a friend pointed out to me that my beloved Tangerine Soft Serve, which you can read about right here, is now available on the menu as a float!
Refreshment Outpost has taken its delicately sweet citrusy soft serve and added cream soda! The result is a bubbly and refreshing treat that is not too sweet and not too heavy.
Cone vs. Float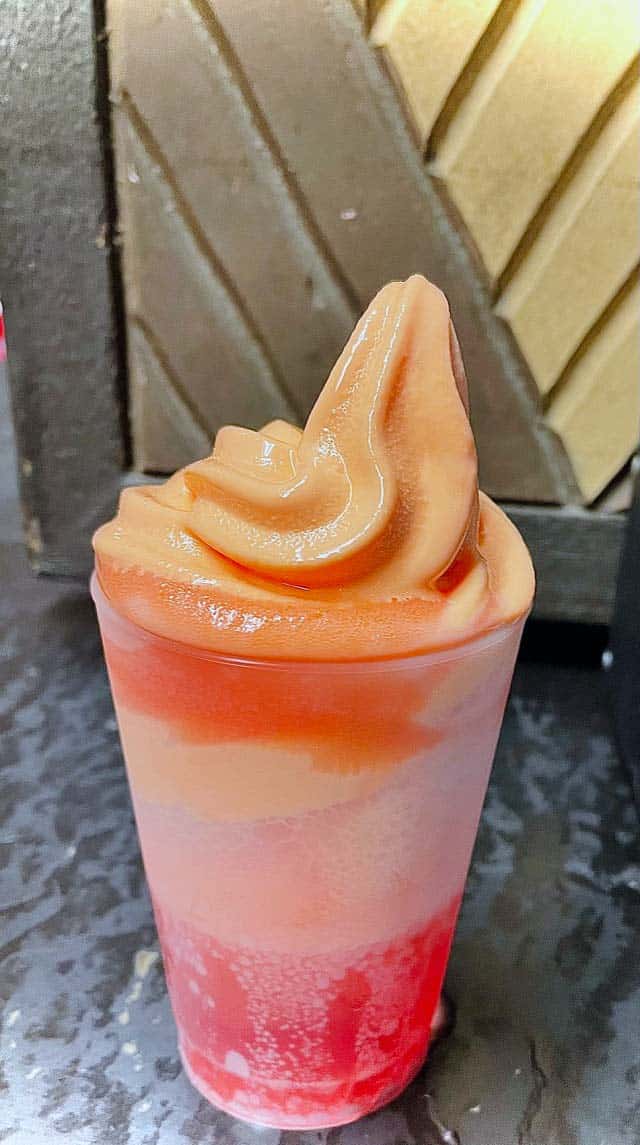 The toughest decision to make is whether you want to enjoy this amazingly yummy soft serve as a cone or as a soda float. Both are tasty!
If you do not care for soda, you should definitely take yours as a cone or in a dish. The tangerine soft serve is a stand-alone treat, and it really needs no enhancement.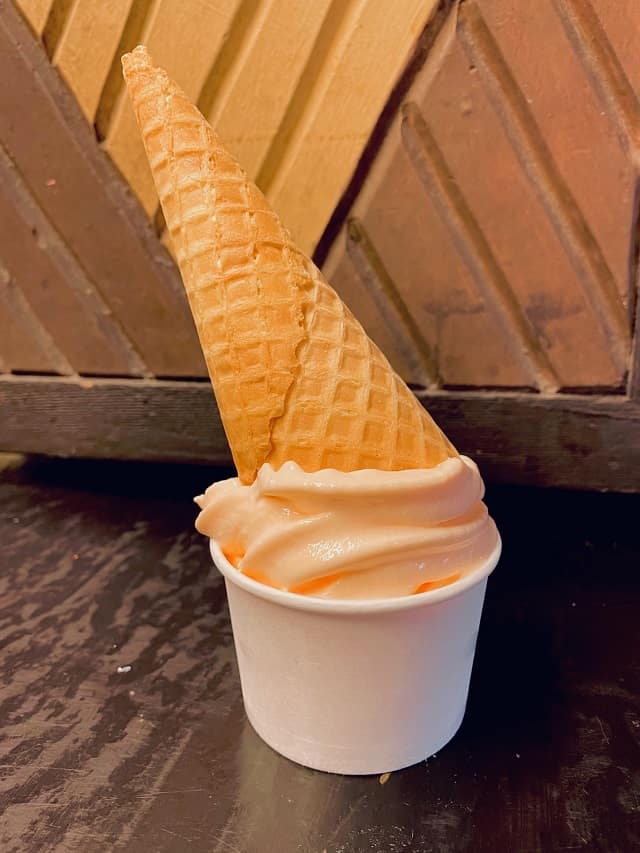 However, I will say that the cone is pretty messy. The soft serve melts quickly. In fact, the first time I tried it, it was served to me in a dish with the cone on top because it melts so fast and starts dripping.
Even though it still melts quickly in its float version, enjoying it as a float alleviates the problem a bit once you take a few sips since the cup is there to catch the soft serve. This way you can enjoy the dessert down to the last drip.
Have you had the tangerine soft serve float? Is it on your snacking wishlist? Let us know in the comments or join our friendly crew to continue the conversation on Facebook.