There are so many delicious items to try, but make sure you stop and grab THIS food item!
Flower and Garden Festival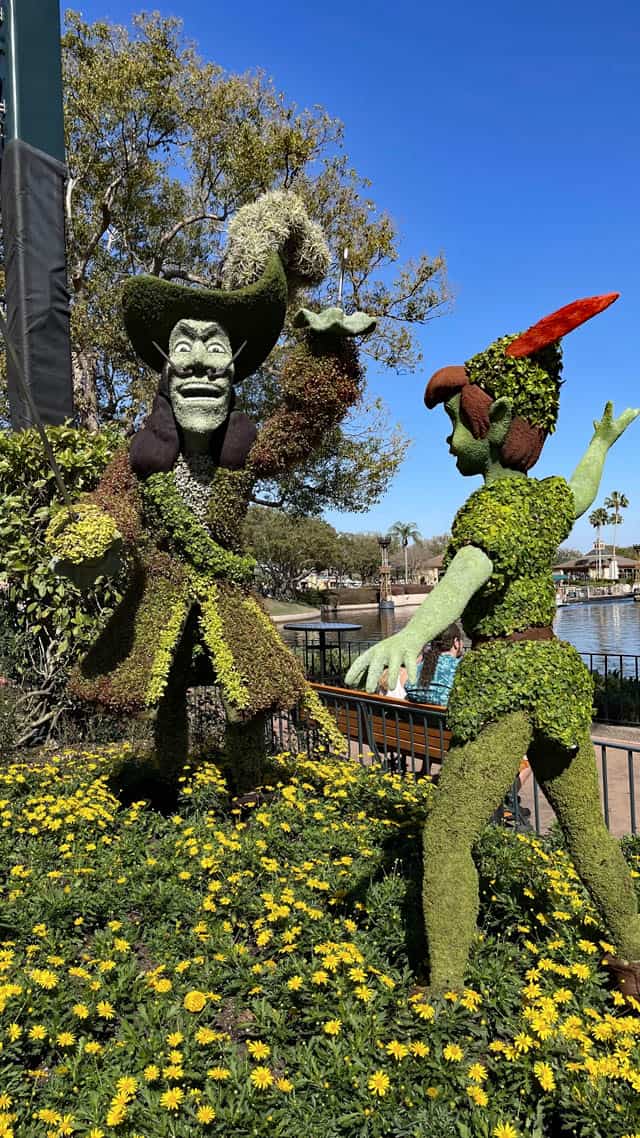 EPCOT's Flower and Garden festival has been open since the beginning of the month and is blossoming into an absolutely experience! From the detailed topiaries and interactive exhibits to the live entertainment and outdoor kitchens, there truly is something for all guests to enjoy.
A full guide covering all you need to know about the 2022 Flower and Garden Festival can be found here.
Jardin de Fiestas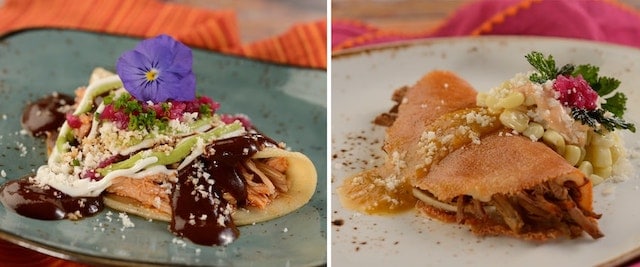 Located near the Mexico Pavilion, Jardin de Fiestas is an outdoor kitchen that celebrates the deliciously fresh and spicy flavors of Mexico. Items at this kitchen include:
Enchilada de Mole Negro: Chipotle Chicken in a Corn Tortilla with Mole Negro, Avocado Mousse, Crema Mexicana and Queso Fresco (gluten/wheat-friendly)
Taco Vampiro: Barbacoa Beef in a Corn Tortilla with Crispy Grilled Monterey Jack Cheese, Salsa Ranchera and Esquites (gluten/wheat-friendly)
Tostada de Chorizo: Plant-based Chorizo and Black Beans on a Crispy Corn Tortilla and Avocado Mousse and Queso Fresco (gluent/wheat-friendly)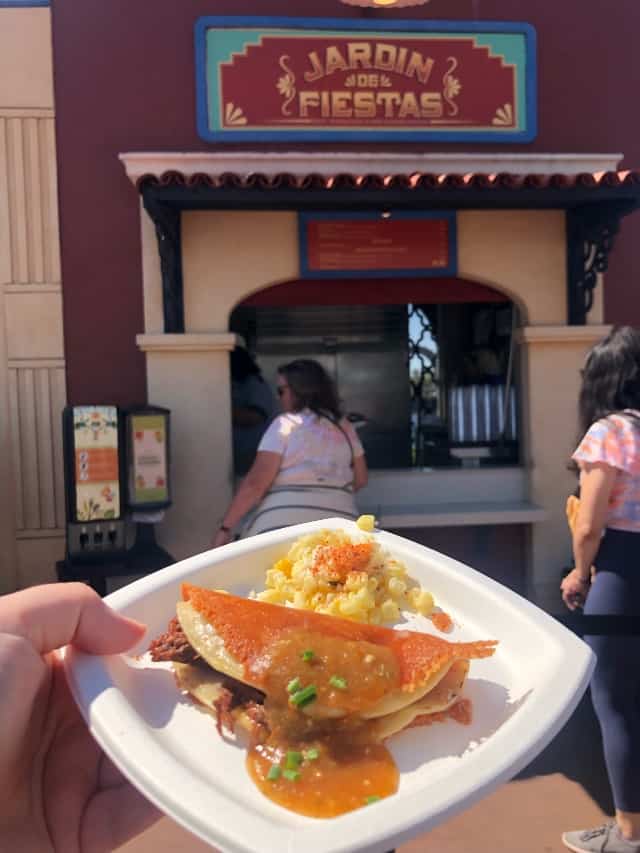 There are also several different beverages including two different margaritas and a Craft Mexican Lager for purchase.
Taco Vampiro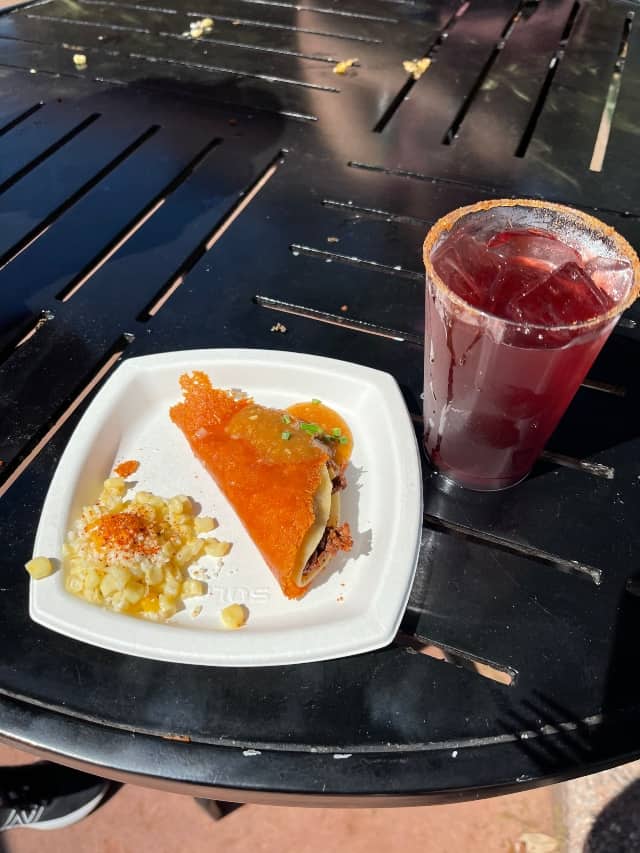 On my recent visit to the festival, I picked up a Taco Vampiro. This taco was out of this world! The beef was delicious and the crispy cheese added a nice texture to the dish.
The esquites, or Mexican corn salad, that accompanied the taco was the perfect balance of spicy and savory. It complimented the flavor of the taco perfectly.
I ordered this taco alongside the Poppy Flower Margarita and it made for a delicious lunch stop while touring the World Showcase!
Overall Thoughts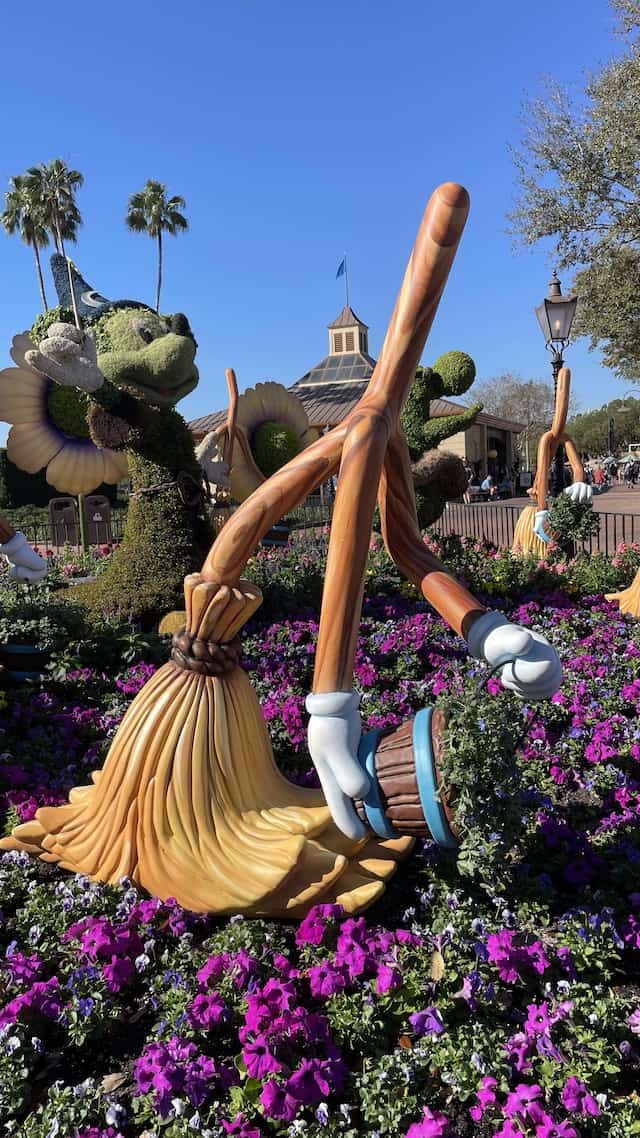 Overall, I would rate this dish as one of the best of the fest in my opinion! It is filling enough to work as a meal without being too heavy. The flavors were fresh and representative of Mexico. I will definitely be picking this up again!
Have you been to Jardin de Fiestas? What are your thoughts about this dish? Comment below or on our Facebook page!