Park Reservations are still required for Guests visiting the Disney Parks. Check out the very limited Park Pass availability for almost an entire month. Will this affect your upcoming trip to Walt Disney World?
Park Pass Reservation
Since the phased reopening of the theme parks, park reservations are required for all four theme parks. Although Disney makes more park passes available at times, it's a good idea to secure them as soon as you book your vacation. This is especially important during busier times of the year.
Holidays and school breaks increase the number of Guests at the Disney Parks. Park reservations fill up quickly for these times. Previously, the Disney Reservation Calendar allowed booking through the end of 2023. This has recently been extended through January 2024.
Recently we shared that Park Capacity will not soon return to normal. Check out this announcement HERE.
Limited Park Reservations Available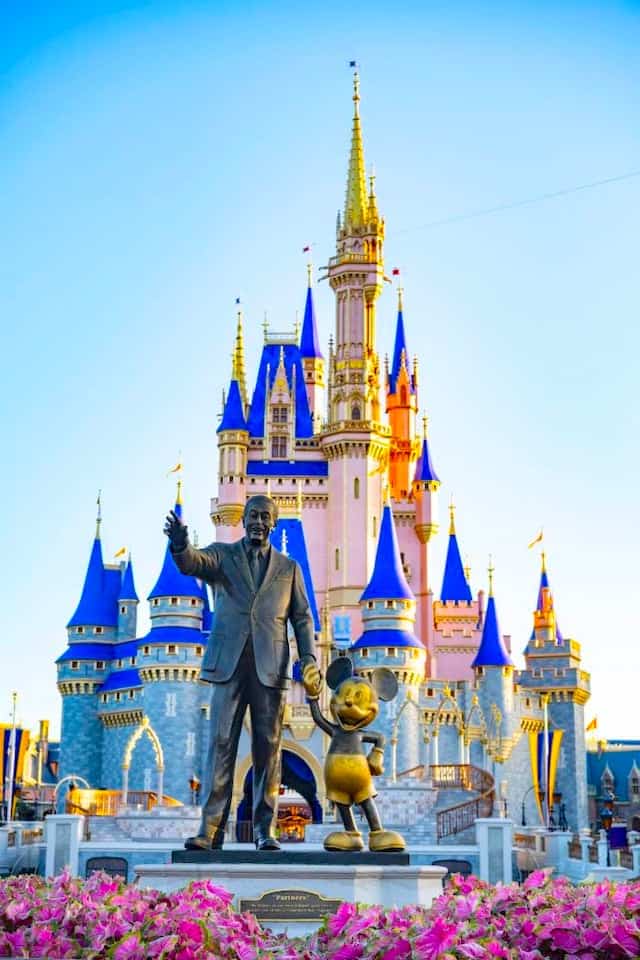 Many Guests complain that the Park Reservation system limits the spontaneity of a trip to the Disney Parks. We would have to agree with this as well. Unfortunately, Guests will have a very limited number of dates to visit Walt Disney World in April 2022.
While looking at the Park Reservation Availability calendar for the month of April, only select parks are available for the majority of the month. Some dates have three of the four parks available, while other dates have only one park available.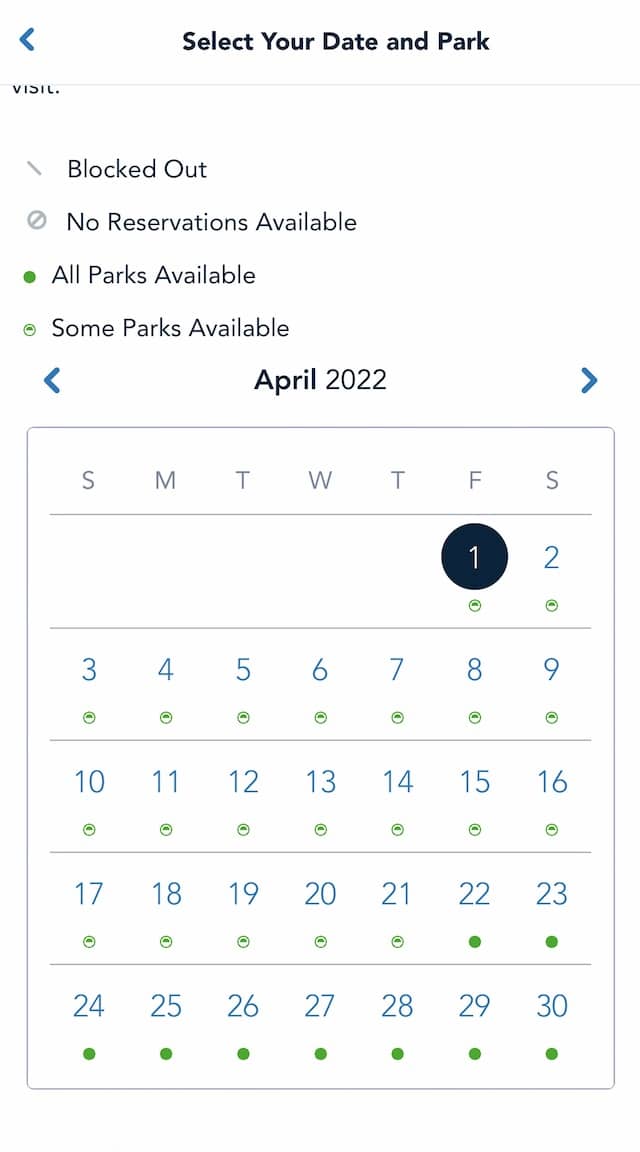 Staring on Friday, April 22nd, all Parks are available for a Park Reservation for Annual Passholders. This undoubtedly very frustrating for Guests with an Annual Pass hoping to visit Walt Disney World during the month of April.
Starting April 1st through April 23rd, Disney Guests have limited Park Reservations available at Walt Disney World.
This also also frustrating for Guests with Park tickets and those staying at Disney Resorts as well. On April 4th and 5th no parks are available with limited Park Reservations until April 23rd.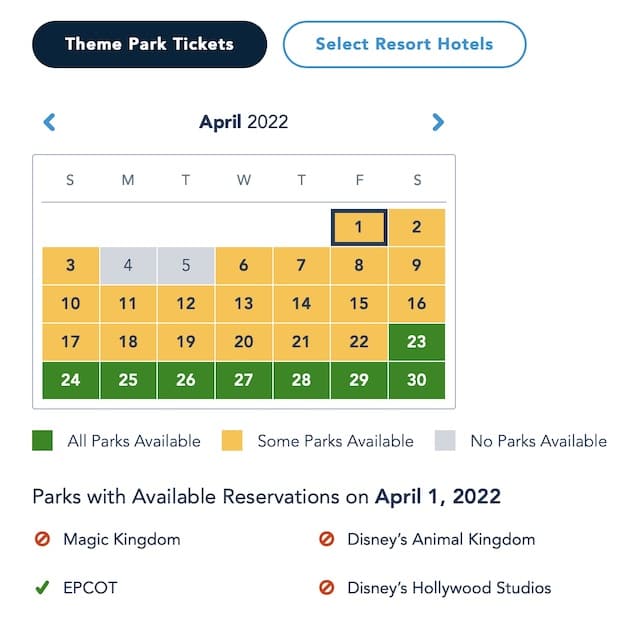 If you are planning to visit Walt Disney World for Spring Break or the upcoming Easter holiday, you will want to make your Park Reservations as soon as possible.
What do you think of these unavailable date for Park Reservations? Will you be traveling to Walt Disney World during this time? Have you been unable to book the Park Reservations that you would like for previous trips? Share your thoughts with us on our Facebook Page.