Disney Guests have experienced many changes in the Theme Parks, Resorts, and in dining locations. Find out which fan-favorite dining celebration has finally returned.
New Menu Changes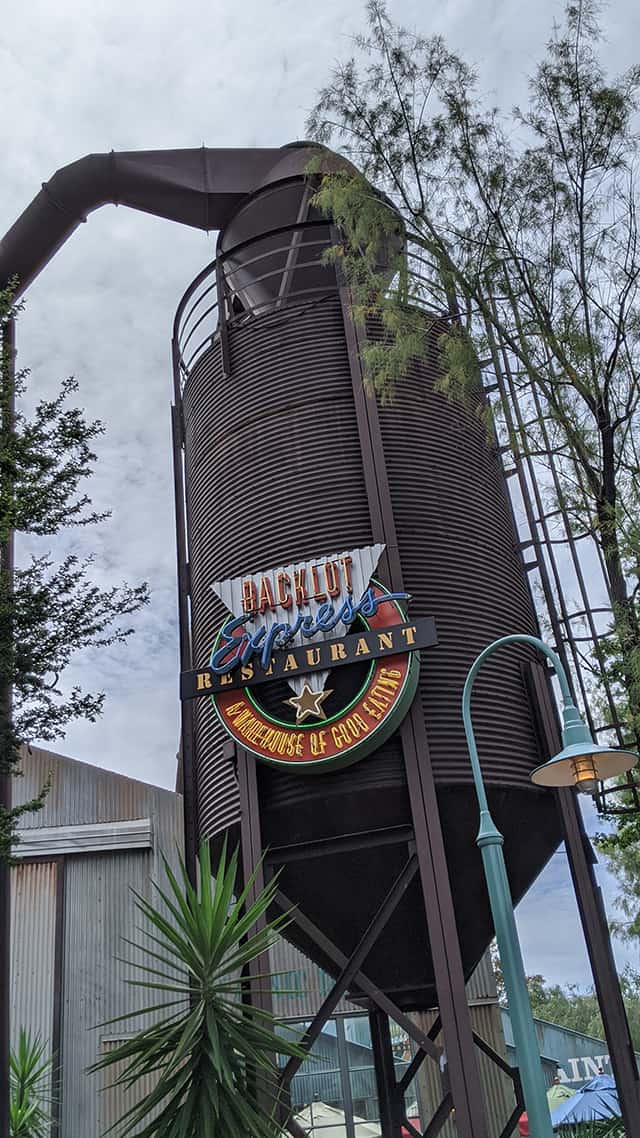 This week, Walt Disney World announced menu changes coming for Backlot Express, Kusafiri Coffee Shop & Bakery, Pizzafari, Flame Tree Barbecue, and Restaurantosaurus. These new updates are exciting additions that can be found throughout Walt Disney World. Check out these fun new food options HERE.
Many Guests were excited that Victoria & Albert's will reopen in the near future. This beautiful and quite pricey dining option is located in the Grand Floridian Resort. These were great new additions and promise of a grand reopening, but not as exciting as the fan-favorite celebration that has now returned.
Beaches and Cream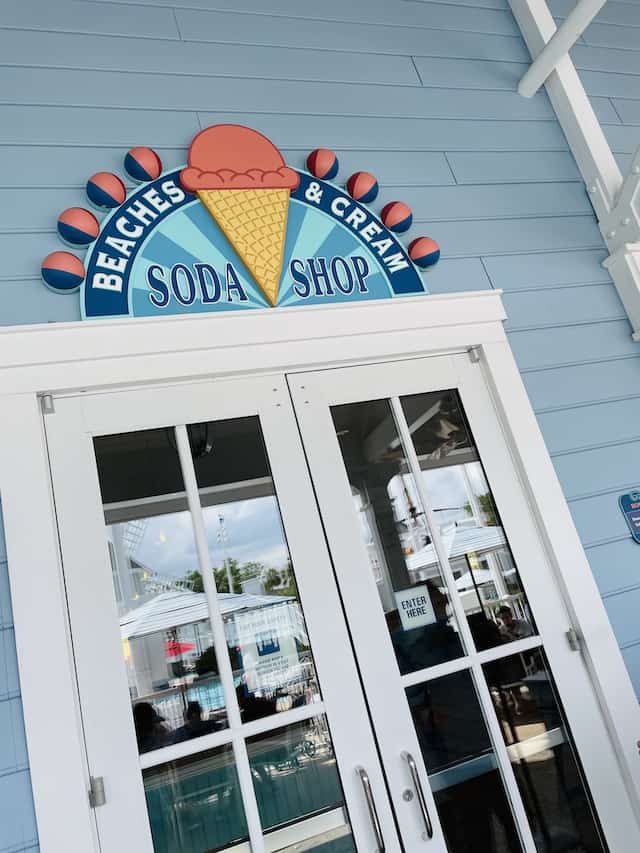 Beaches and Cream Soda Shop is located at the Disney's Beach Club Resort. They offer a 50's style menu with burgers, sandwiches, French Dips, and many tater tot combinations. Check out this full review of this great dining location. 
The real star of this dining location has to be the impressive dessert menu. They offer a great menu including desserts, sodas, milkshakes, and sundaes. Included in this impressive menu is the Kitchen Sink.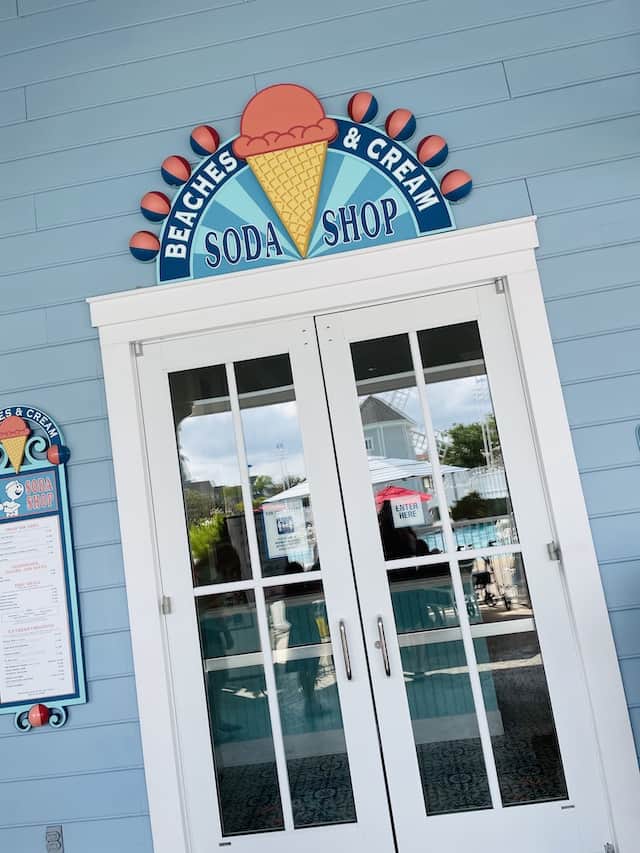 This massive dessert serves four and many Guests claim it is worth the $35 price. The Kitchen Sink includes "scoops of vanilla, chocolate, strawberry, cookies and cream, and mint chocolate chips smothered in every topping they have."
Guests love this dessert because it is delicious, but this dessert also includes ceremonial fanfare. When a Kitchen Sink is taken to a table, everyone in the restaurant is bound to take notice. Guests will hear sirens going off and the Cast Member will announce each ingredient included in the Kitchen Sink.
Sound the Alarm: The Celebration is Back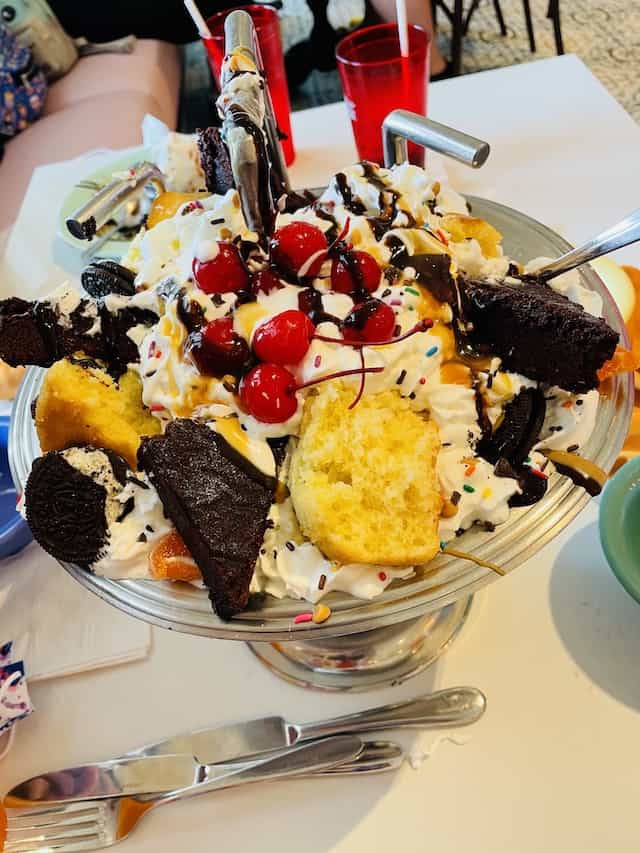 Back in October 2020, we learned that the Kitchen Sink will still be offered on the menu, but it may not receive the same interaction with both Cast Members and Guests as before. The reason for the possible change comes from the fact that the Kitchen Sink passes by seated Guests who are not wearing face coverings.
Since that time Guests could still order this decadent dessert, but without the fanfare. The good news is almost 17 months later, the sirens are going off once again for this celebration.
Guests now receive the fanfare and flashing lights when they order the Kitchen Sink dessert at Beaches and Cream.
Twitter user, Professor Leisure, shared a video from Beaches and Cream where the lights were flashing and great fanfare returned to the delivery of the Kitchen Sink.
From this video clip, it doesn't appear that the "whole can of whipped cream" has returned. However, this is such a great and fun celebration not only for the receiver of the Kitchen Sink, but for all Guests at Beaches and Cream. We will definitely be adding this to my upcoming trip to Walt Disney World.
Have you ever ordered the Kitchen Sink at Beaches and Cream? Are you glad that the celebration has returned for this fun dessert? Will you be making a reservation for Beaches and Cream now? Share your thoughts with us on our Facebook Page.