LATEST VIDEOS
Subscribe to my Youtube!
JUST MOUSING AROUND - LIVE!
Would you pay $18 for this? The strangest B mode attraction experience in a Disney park.
R2-D2 makes a surprise appearance in Star Wars Galaxy's Edge!
Guests visiting Walt Disney World have experienced many changes as the Theme Parks have reopened. Today we heard a rumor that one of our favorite dining interactive experiences may be changing indefinitely. Find out which dining experience may be affected.
Character Dining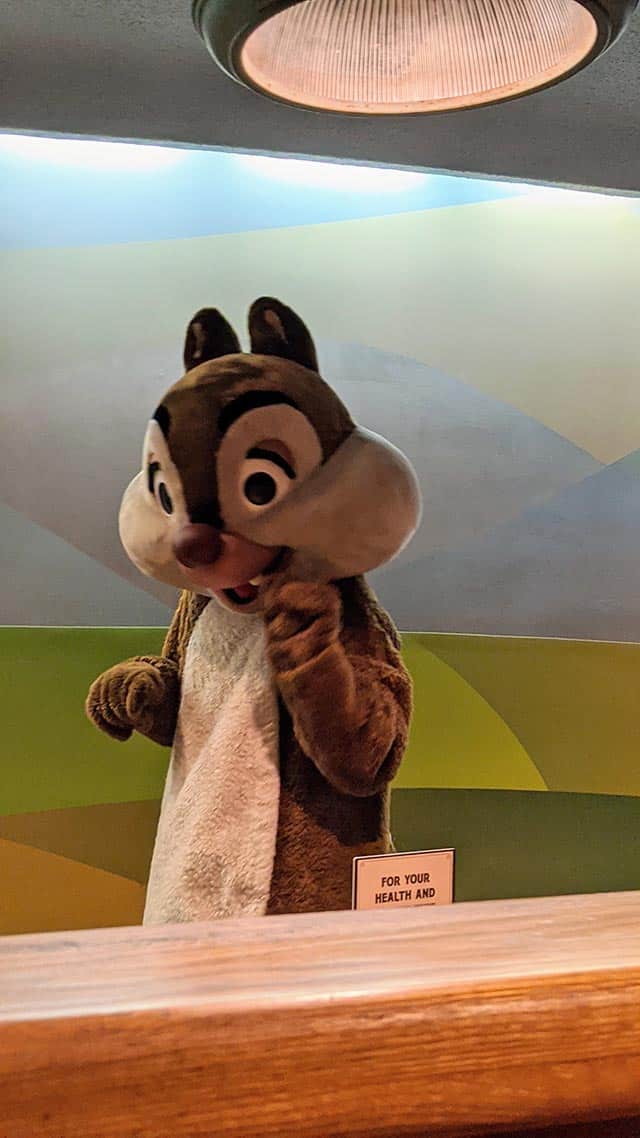 With the reopening of Walt Disney World we learned that many Character Dining experiences would be modified. Many buffet style meals would now be offered as family style such as at Chef Mickey's.
Guests visiting Garden Grill and Topolino's Terrace will still enjoy seeing favorite characters, but these characters will visit Guests with social distancing guidelines in place.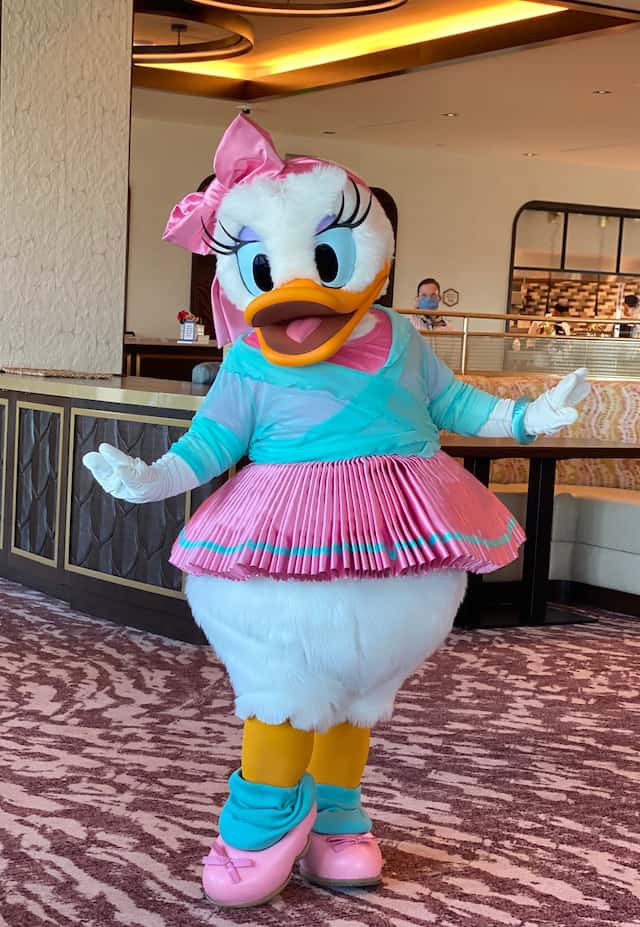 Even though interactions with characters are at a distance, there are still great ways to enjoy a bit more interaction on your next visit. Guests can also snap photos with their favorite characters without wearing a mask.
Face coverings are required while entering and exiting the dining room, but they may be removed while Guests are seated at their table. I greatly enjoyed this unique way to grab a photo with my favorite pal, Mickey Mouse, at Topolino's Terrace.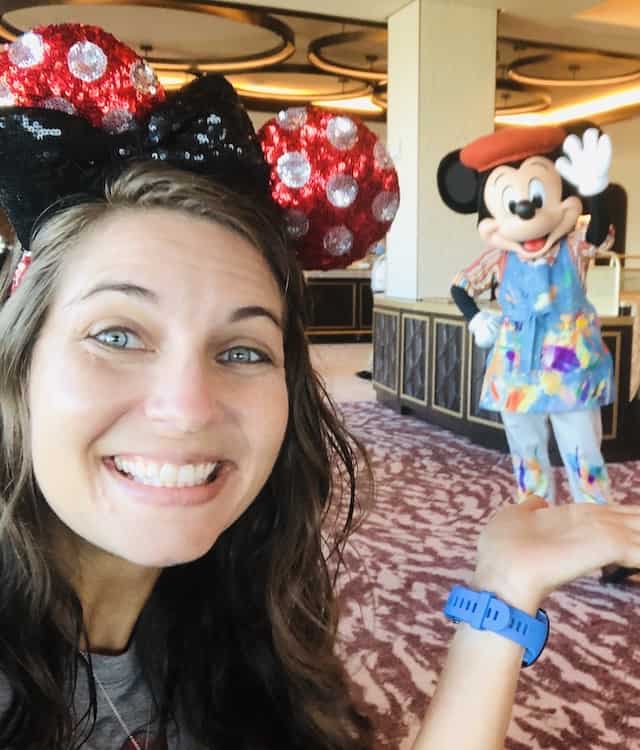 Change To a Fan Favorite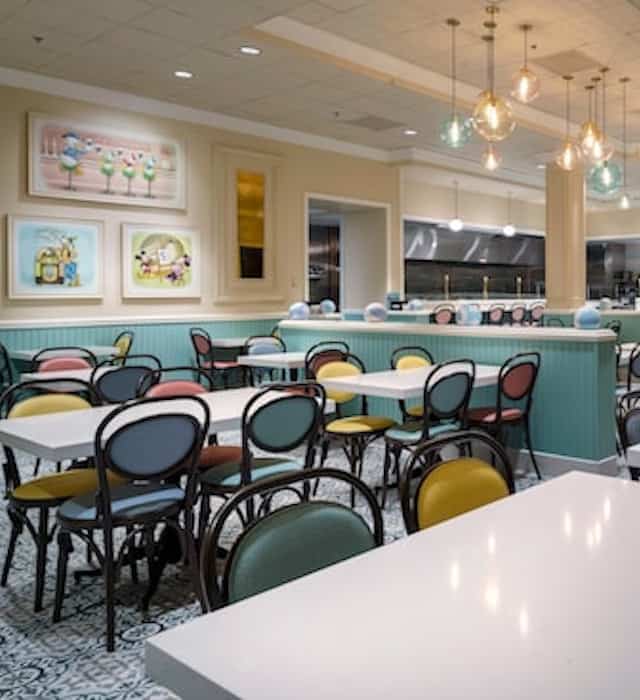 Beaches and Cream Soda Shop is located at the Disney's Beach Club Resort. They offer a 50's style menu with burgers, sandwiches, French Dip, and many tater tot combinations. Check out this full review of this great dining location.
The real star of this dining location has to be the impressive dessert menu. They offer a great menu including desserts, sodas, milkshakes, and sundaes. Included in this impressive menu is the Kitchen Sink.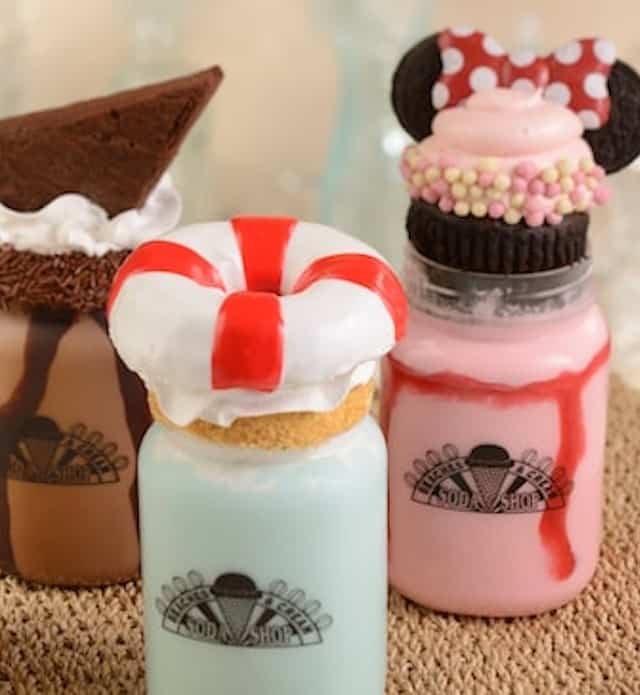 This massive dessert serves four and many Guests claim it is worth the $35 price. The Kitchen Sink includes "scoops of vanilla, chocolate, strawberry, cookies and cream, and mint chocolate chips smothered in every topping they have."
The kitchen sink includes scoops of vanilla, chocolate, strawberry, cookies and cream, and mint chocolate chips smothered in every topping they have.
Guests love this dessert because it is delicious, but this dessert also includes ceremonial fanfare. When a Kitchen Sink is taken to a table, everyone in the restaurant is bound to take notice. Guests will hear sirens going off and the Cast Member will announce each ingredient included in the Kitchen Sink.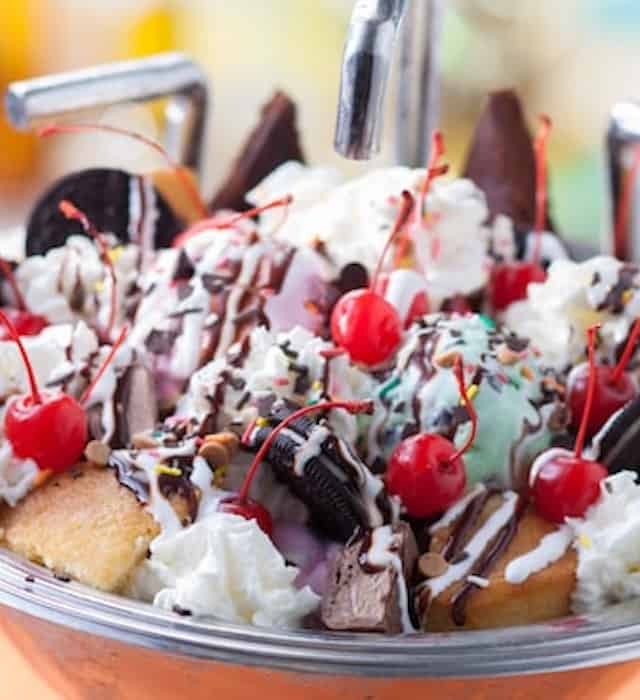 When the Cast Member announces "A whole can of whipped cream," seated Guests respond back, "A whole can?" Even with the phased reopening in July, this fun interaction was still in place.
Today we learned that the Kitchen Sink will still be offered on the menu, but it may not receive the same interaction with both Cast Members and Guests as before. The reason for the possible change comes from the fact that the Kitchen Sink passes by seated Guests who are not wearing face coverings.
Rumor has it: The Kitchen sink dessert may no longer receive the same fanfare with guest and cast member interaction.
The concern is that germs may be passed as Guests shout and clap to the grand fanfare of this delicious treat. Maybe in time this interactive element may return, but for now the Beaches and Cream Soda Shop may be a bit quieter.
I was so excited to take my family to the Beaches and Cream Soda Shop in January. The main reason was for the Kitchen Sink experience. Right now, I'm not sure if we will still plan to dine there if this experience may be altered. Maybe we will just make the Kitchen Sink at home with this great recipe.
What do you think of this possible change? Would this change your dining plans if this fun, interactive element is removed? Share your thoughts with us on our Facebook Page.
Are you planning a vacation? Reach out to our trusted travel agency sponsor Authorized Disney Vacation Planner
Mouse Class Travel
!