Peter Pan and Tinker Bell are the stars of this delightful new merchandise. Which items are your favorite?
Flower and Garden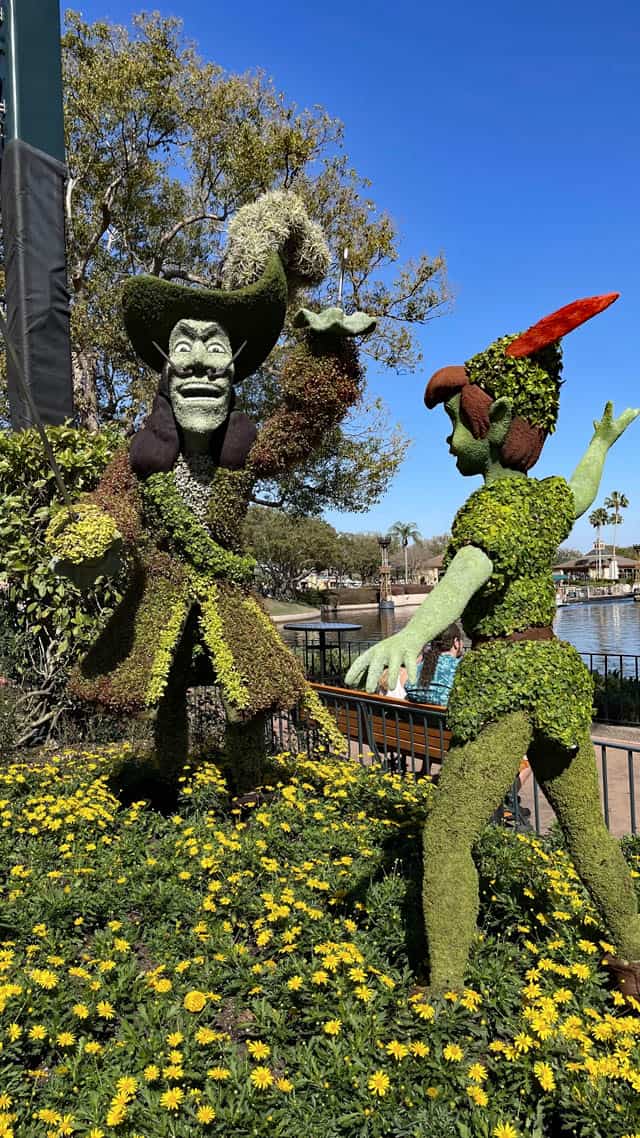 There is so much to see and discover at Epcot International Flower and Garden Festival. This springtime event takes place from March 2 to July 4, 2022. There's even a new Spaceship Earth light show featuring Colors of the Wind.
At the festival, guests step into brilliant gardens, themed topiaries, a rockin' concert series, and so much more. Check out our complete guide to the Epcot International Flower and Garden Festival 2022 HERE.
Flower and Garden Festival Merchandise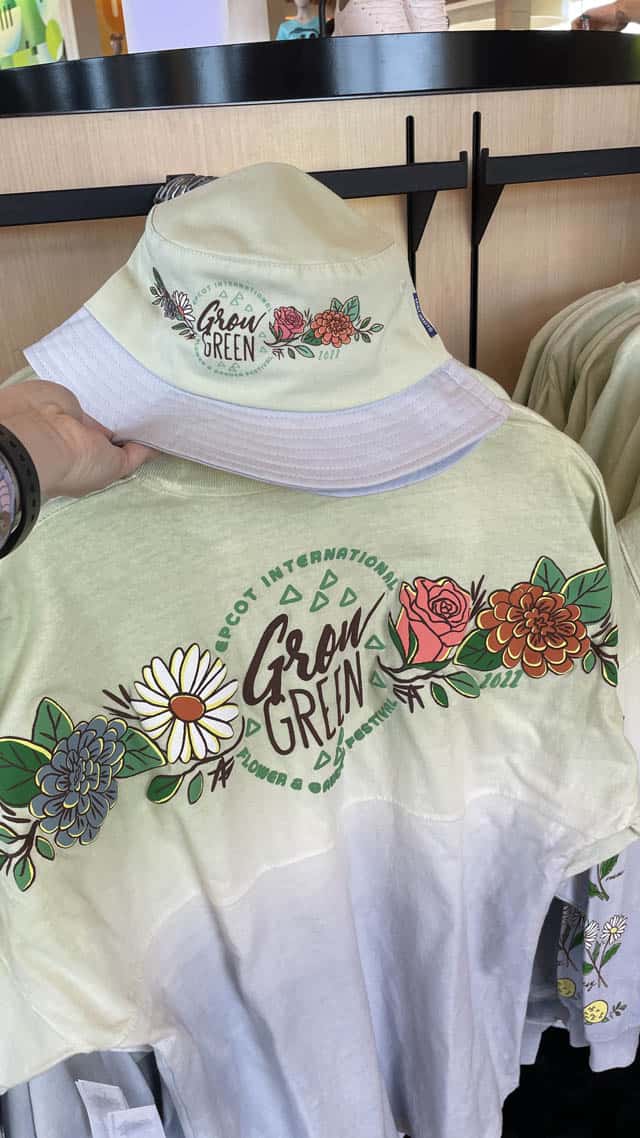 Of course, what is a festival without new merchandise? This year guests have five new merchandise collections to choose from. You can read about the collections HERE. To see pictures of every item in the Mickey Mouse Home and Garden collection as well as the Grow Green line, read HERE.
Peter Pan Merchandise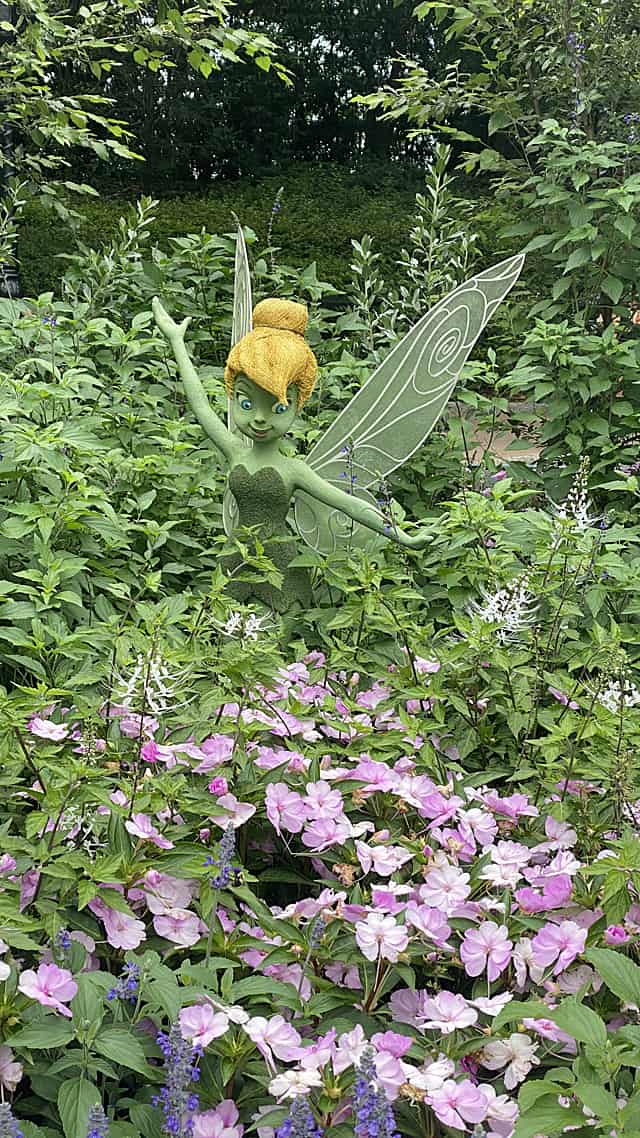 The United Kingdom Pavilion gives guests three incredible merchandise collections for the Flower and Garden Festival: Alice in Wonderland, Mary Poppins, and Peter Pan. In this article, we're going to take a closer look at the line featuring Peter Pan and Tinker Bell.
The Peter Pan merchandise kiosk is located across the path from the Canada Pavilion. Also, you need to walk past the United Kingdom Pavilion if coming from International Gateway. It's all so cute and worth the walk!
Apparel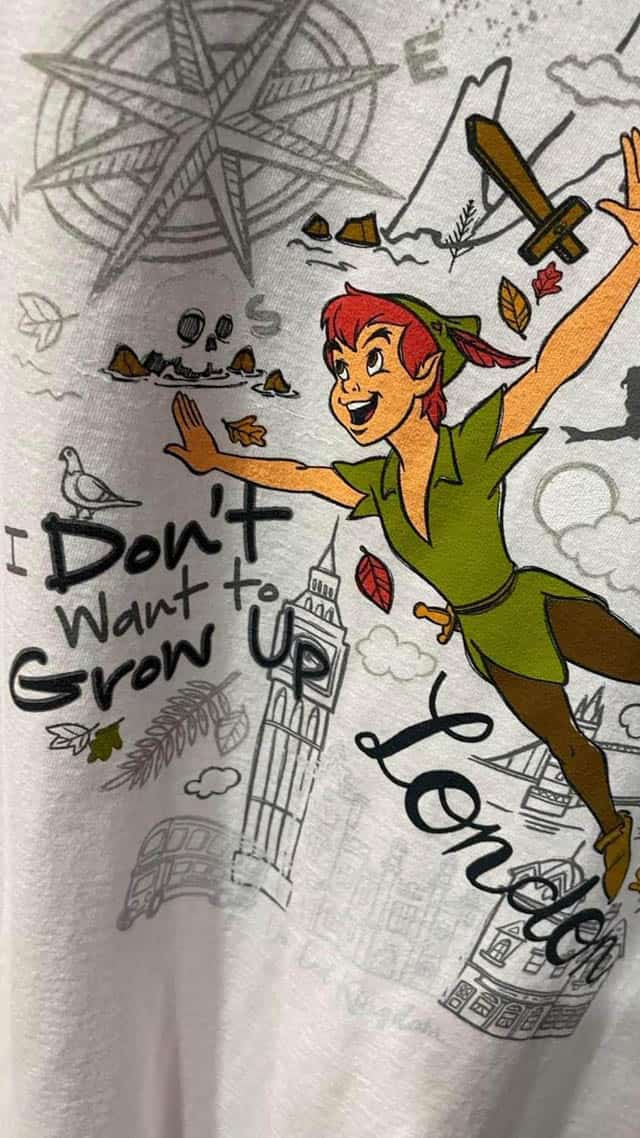 Peter Pan Short Sleeved Shirts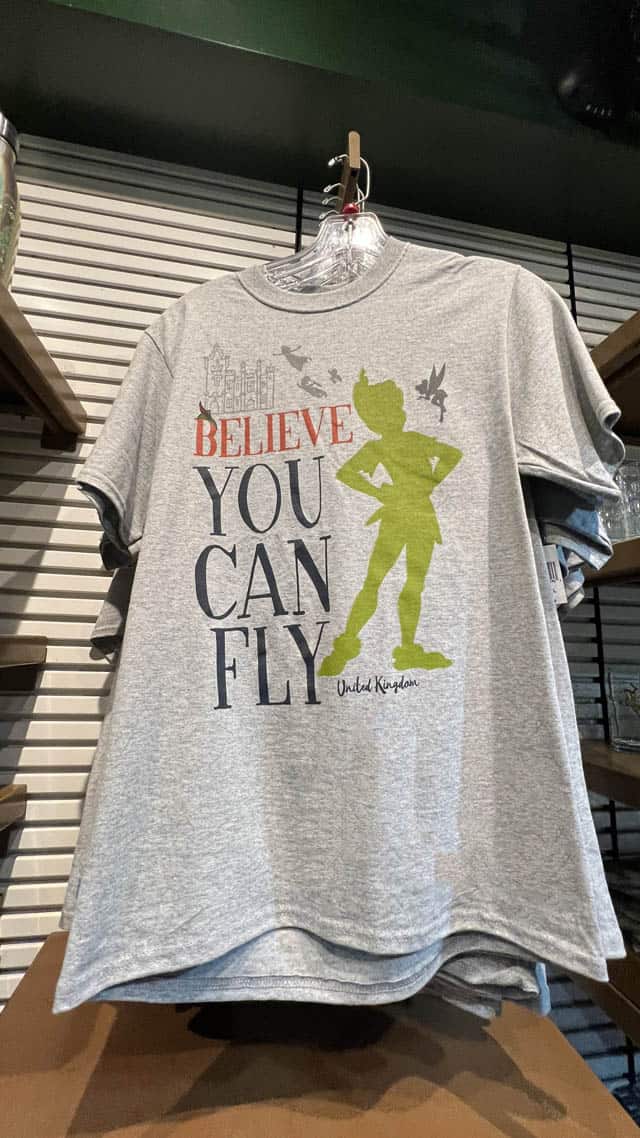 First, take a look at this unisex Believe You Can Fly t-shirt that sells for $24.99. This heather gray t-shirt incorporates Peter Pan, Tinker Bell, and the Darling children along with a reference to EPCOT's United Kingdom pavilion.
Tinker Bell Short Sleeve Shirts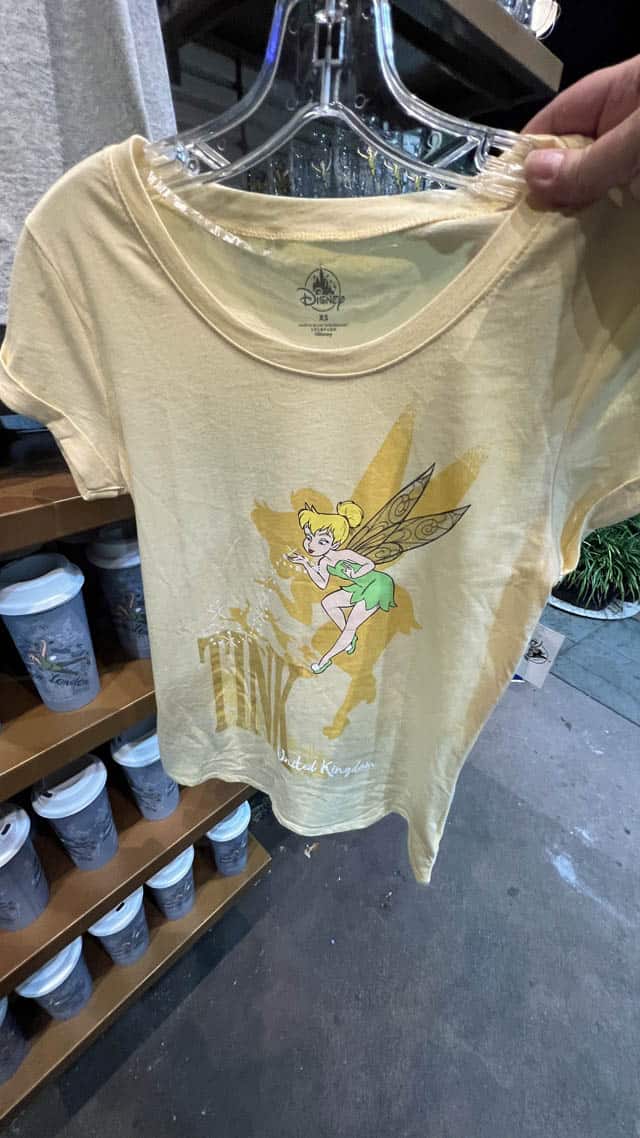 Need a sprinkling of pixie dust from Tinker Bell? Then be sure to check out this whimsical shirt at the Flower and Garden kiosk. This ladies t-shirt is a made of a lighter, softer material, perfect for warm summer days. This shirt retails for $36.99.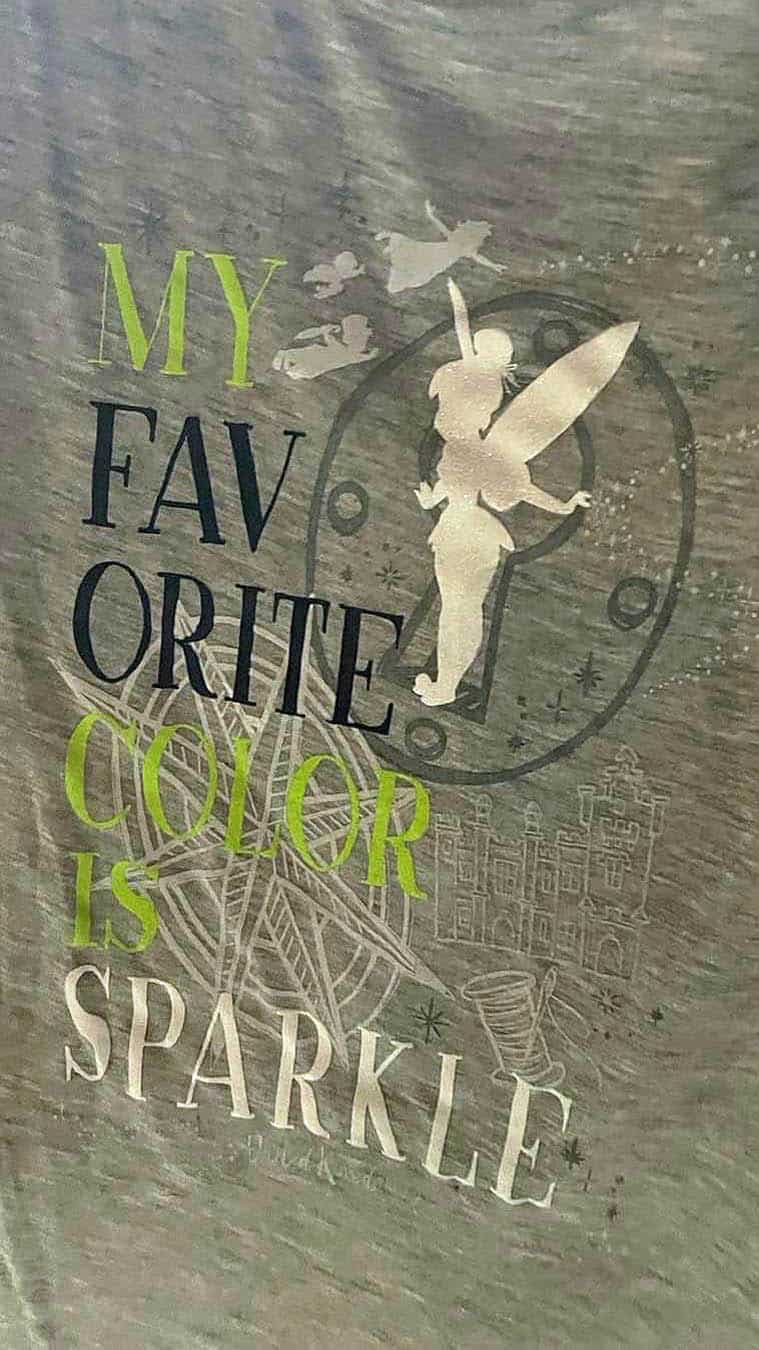 If you love to sparkle, this shirt is for you! This gray t-shirt sells for $24.99.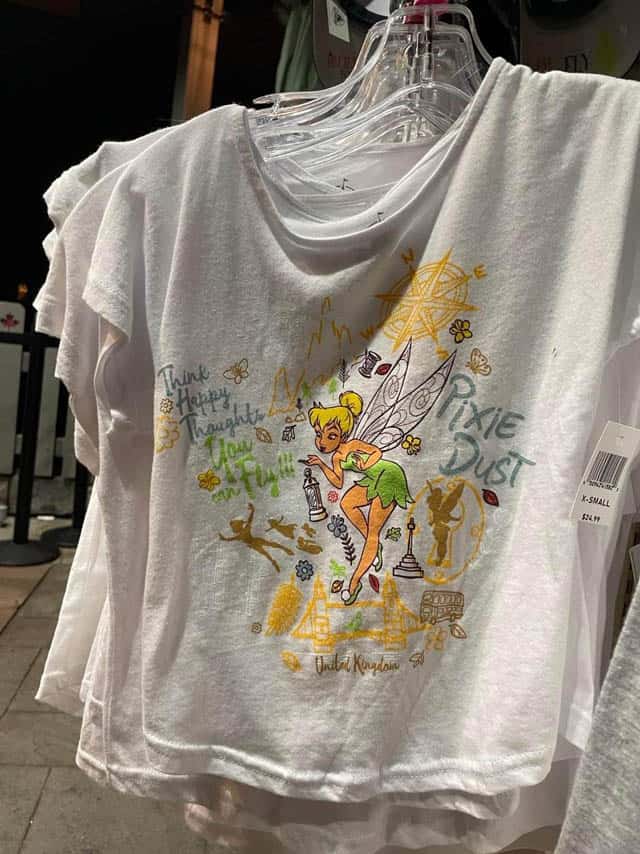 Next, this baby pink ladies shirt features Tinker Bell, Peter Pan, the United Kingdom, and all her adorable phrases. There's lots going on here! This shirt sells for $24.99.
Tank Top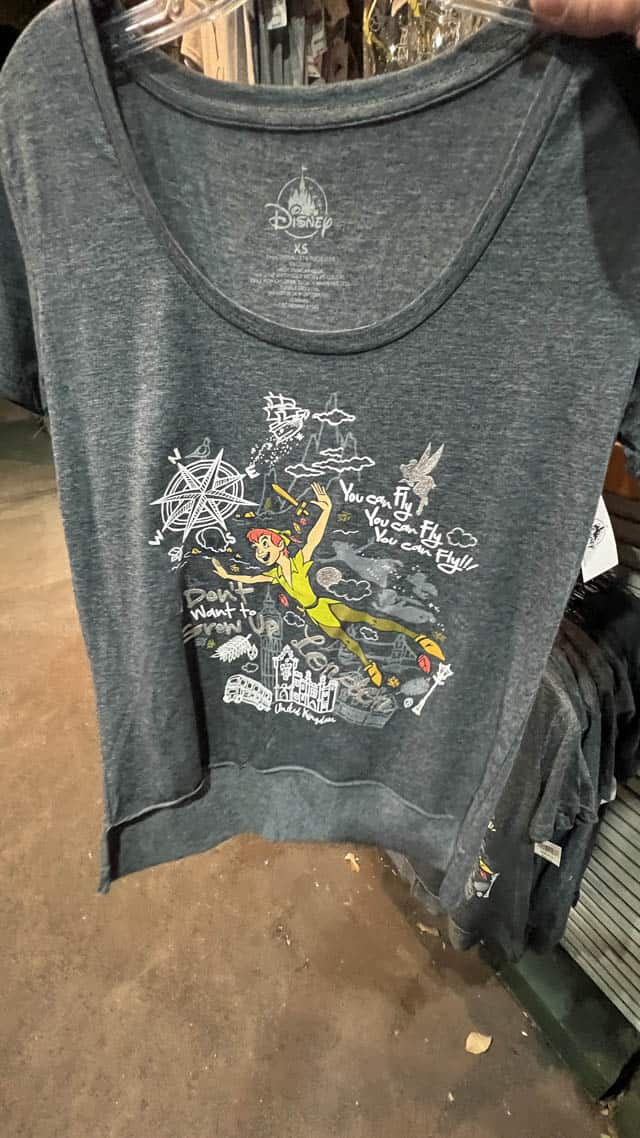 This tank features all things Peter Pan. He looks like he's having so much fun soaring over London. It's longer in the back and sells for $24.99.
Sweatshirt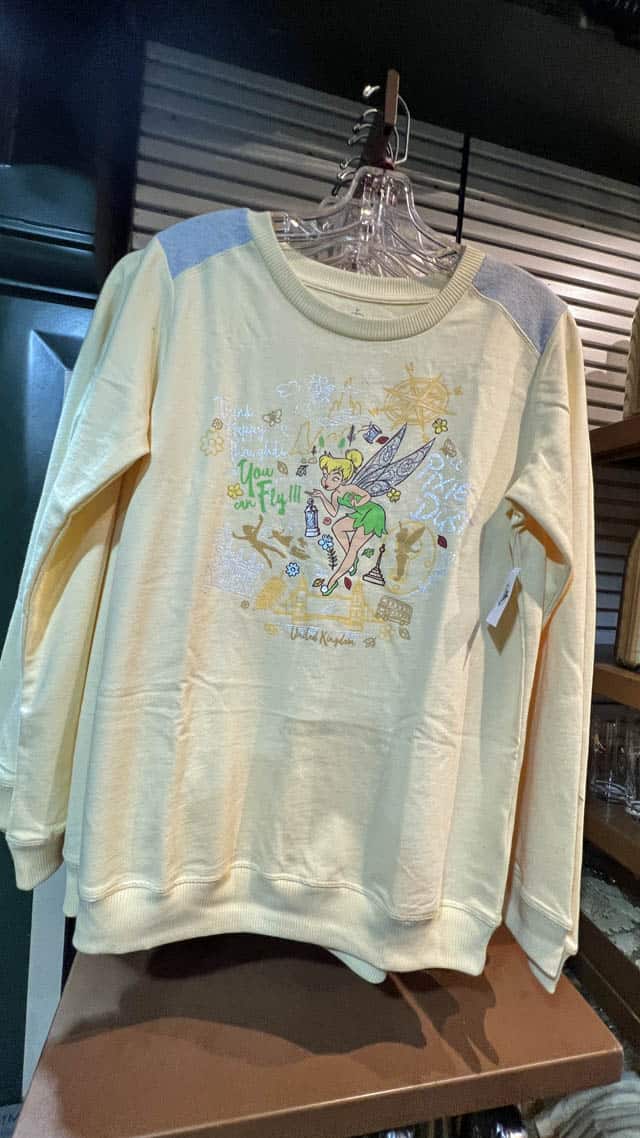 Looking for something to keep you warm this spring? Then check out this wonderful yellow sweatshirt featuring the same Tinker Bell design as the yellow t-shirt above. The addition of light blue fabric gives this one a designer feel and sells for $49.99.
Accessories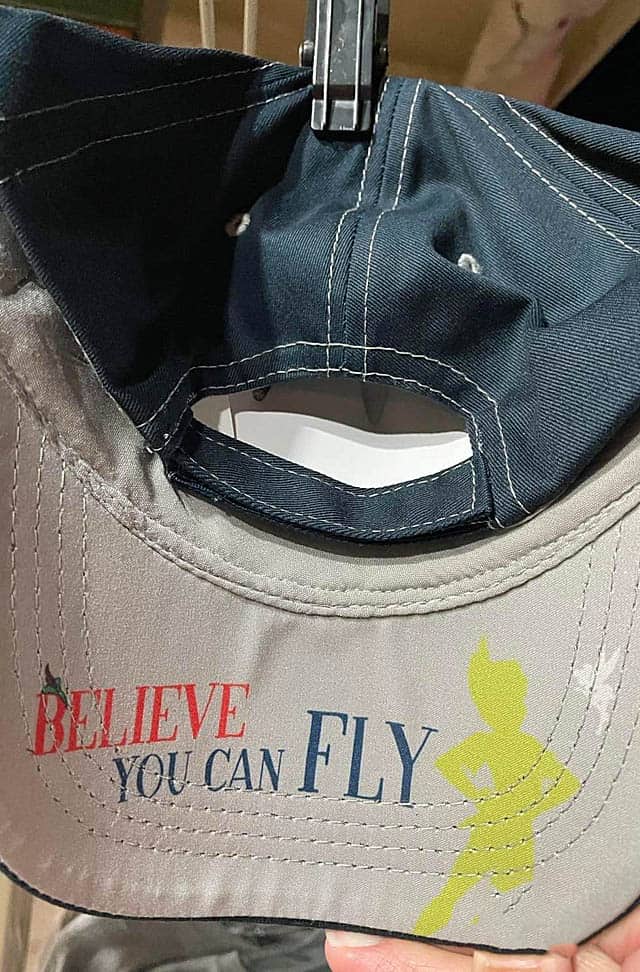 Are you like me (Susan) singing songs from Peter Pan?
Hat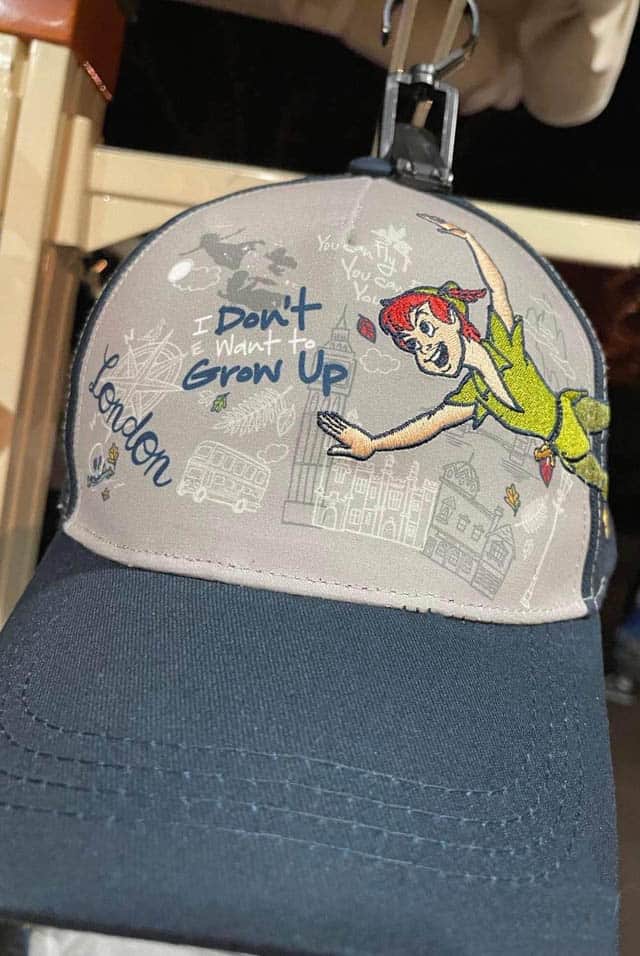 Another fun item in this line is the ballcap selling for $29.99. The two-tone design allows the embroidered Peter Pan along with the other graphics to pop. Not only that, but the underside of the rim reminds you to "believe you can fly."
Purse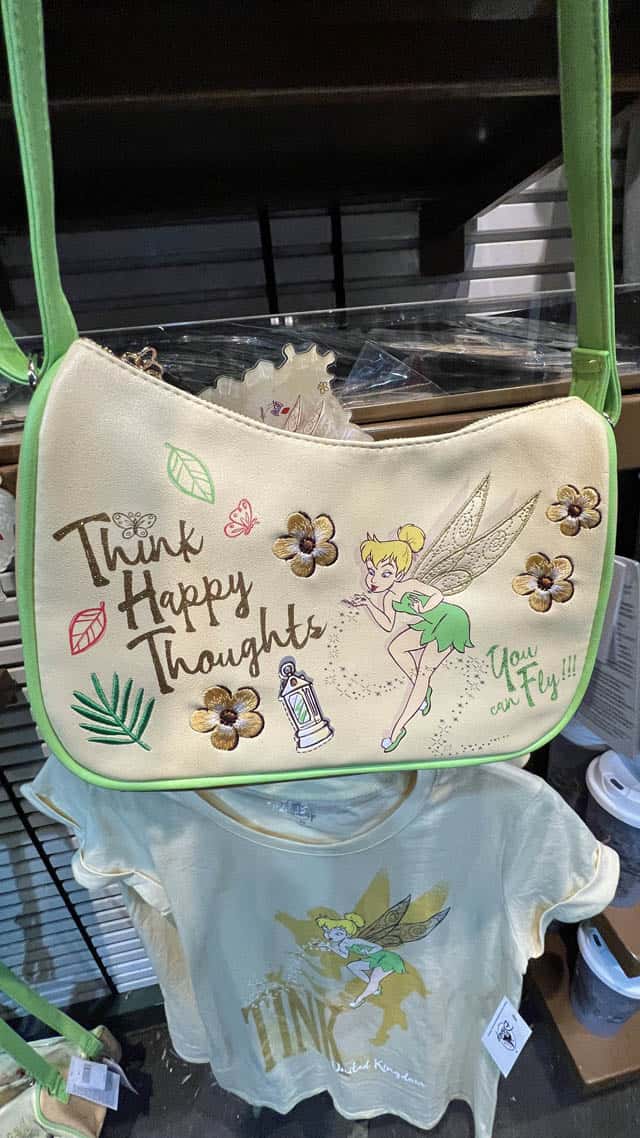 This adorable purse features a variety of embroidered and embossed designs and retails for $39.99. The spring green straps are adjustable, making it comfortable as a crossbody or shoulder bag.
Drinkware
Drinks are more fun in Disney designs! Check out the different designs sold at the Peter Pan merchandise kiosk.
Water Bottle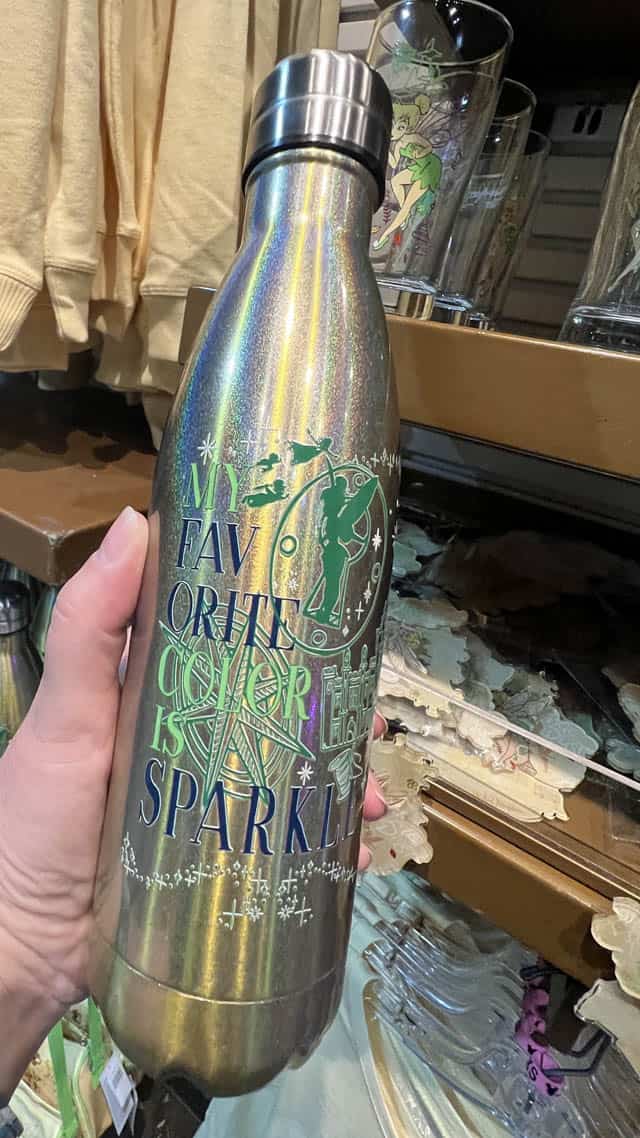 Time to sparkle with pixie dust with this colorful stainless steel water bottle selling for $27.99. The twisted lid helps keep your water from spilling. Please note that this bottle is hand wash only.
Glass
On the smaller side, this glass is perfect for morning juice. Be sure to collect more Disney juice glasses to mix and match for even more fun!
Travel Mug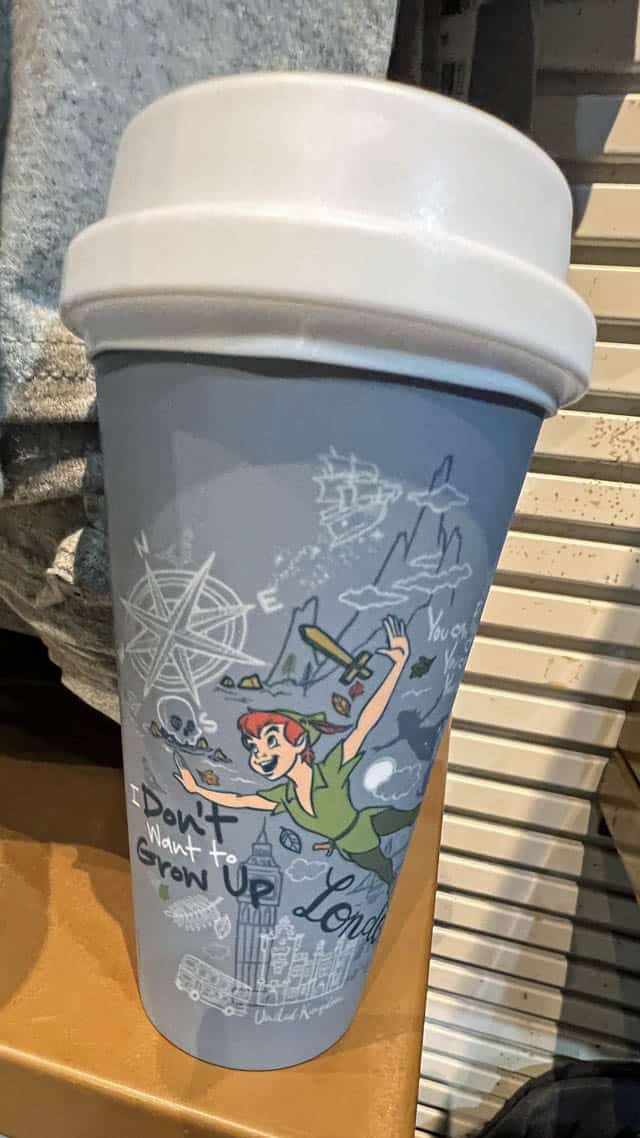 This gray plastic travel cup is perfect for hot beverages, and sells for $19.99. This cup is BPA free. Also, it's not microwaveable and must be hand-washed.
Magnet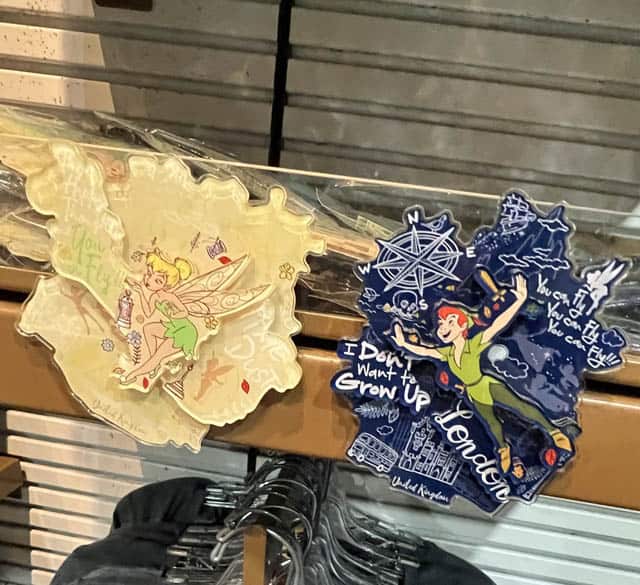 Last, but certainly not least are these plastic 3-d magnets. Each of them sells for $9.99 and make a perfect souvenir for your next Flower and Garden Festival visit.
Do you think this new Peter Pan line is filled with "pixie dust?" Which of these items is your favorite? Please share your thoughts with us on our Facebook Page.