LATEST VIDEOS
Subscribe to my Youtube!
LIVE - Just Mousing Around
LIVE - Just Mousing Around Tonight!
What is it like to ride the brand new family-friendly coaster at the Peppa Pig Theme Park? Learn more about the attraction and enjoy our POV video experiencing Daddy Pig's Roller Coaster!
"My First Rollercoaster Experience"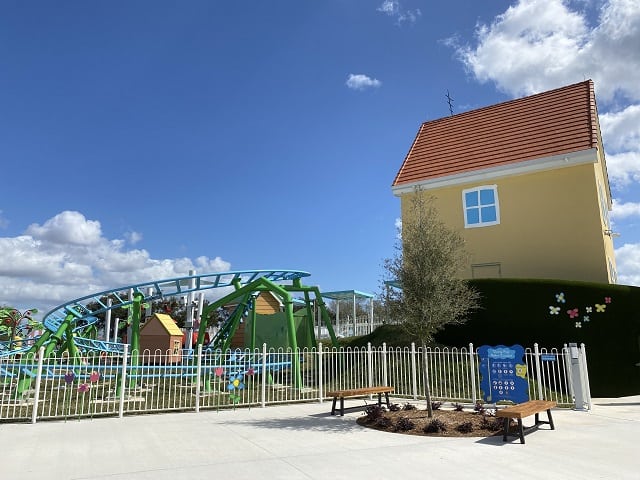 Do you remember the first time you were brave enough to ride your first roller coaster at a theme park? There's something about being a young child and producing a core memory of walking through the line, feeling a little nervous with butterflies in your tummy, and then being brave and walking onto that first coaster.
At the end of the ride you feel on top of the world, don't you?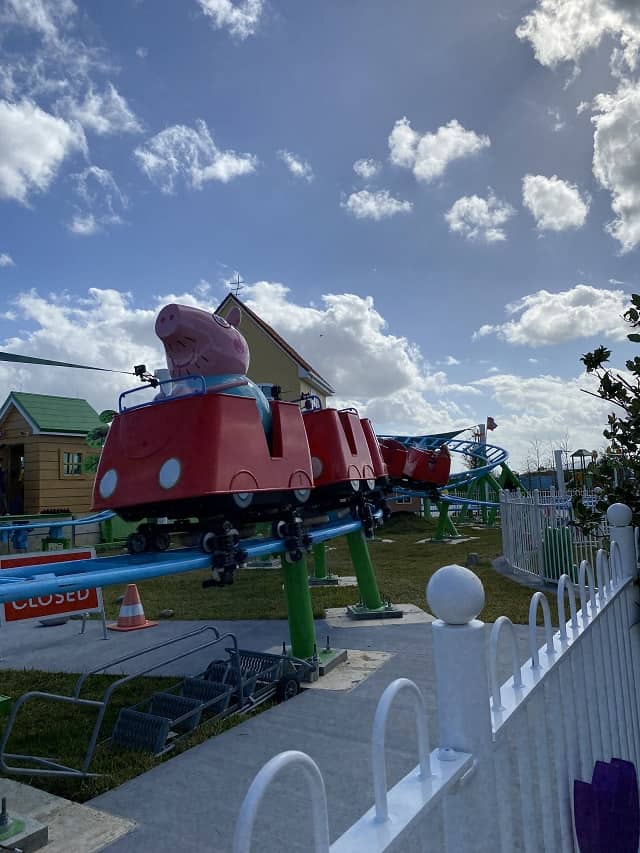 The brand new Peppa Pig Theme Park includes a family-friendly coaster that is perfect for a child's first roller coaster experience.
Nick Miller, Director of Operations of Legoland Florida Resort and Peppa Pig Theme Park, shared with us that rides such as Daddy Pig's Roller Coaster and the rest of the park were created to be a preschooler/first guest experience to make it "an adventure just as big as they are."
Riding Daddy Pig's Roller Coaster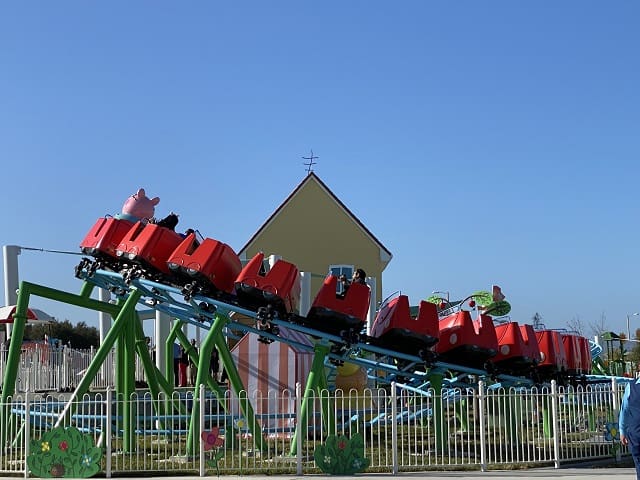 Even before we (Jordyn and Marisol) climbed aboard Daddy Pig's shiny red car, we were surprised to see that the queue took us through a tour of Peppa's very own yellow house on the hill! The inside of the house takes you through Peppa's living room and kitchen.
Once aboard Daddy Pig's car, we suddenly found ourselves on an unexpected adventure as Mr. Bull is digging up the road. Meanwhile, Daddy Pig just washed his car and does not want it to get dirty! Luckily for us, he knows a shortcut that weaves us around on an adventure!
Take a look at our POV video while riding Daddy's Roller Coaster with Nick. Nothing like riding a roller coaster while conducting an interview at the very same time!
It truly is a great roller coaster to enjoy with your family as it is a smooth ride that does not have any pauses and flows from start to finish. Kids are going to be excited to ride and then want to get back in line once more to experience it again. It is truly a fun, oinktastic ride!
The minimum rider height for this attraction is 36 inches. Guests less than 42 inches must be accompanied by a rider 14 years of age or older.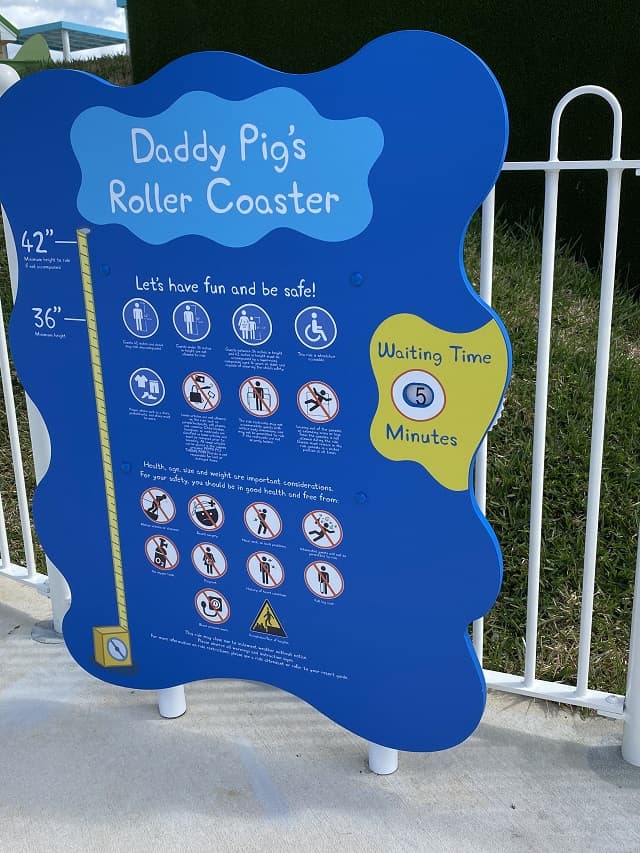 Peppa Pig's Theme Park opens February, 24, 2022.
Do you have a little piggie that is ready to experience their very first roller coaster experience? Are you looking forward to riding the brand new Daddy Pig's Roller Coaster? Tell us about it in the comments below or on our Facebook page.

Are you planning a vacation? Reach out to our trusted travel agency sponsor Authorized Disney Vacation Planner
Mouse Class Travel
!