LATEST VIDEOS
Subscribe to my Youtube!
Just Mousing Around - LIVE
LIVE - Just Mousing Around
LIVE - Just Mousing Around Tonight!
Peppa Pig Theme Park provides inclusivity for accessibility and special needs. The park's commitment to accessibility was seen throughout our experience at the park during our visit.
Certified Autism Center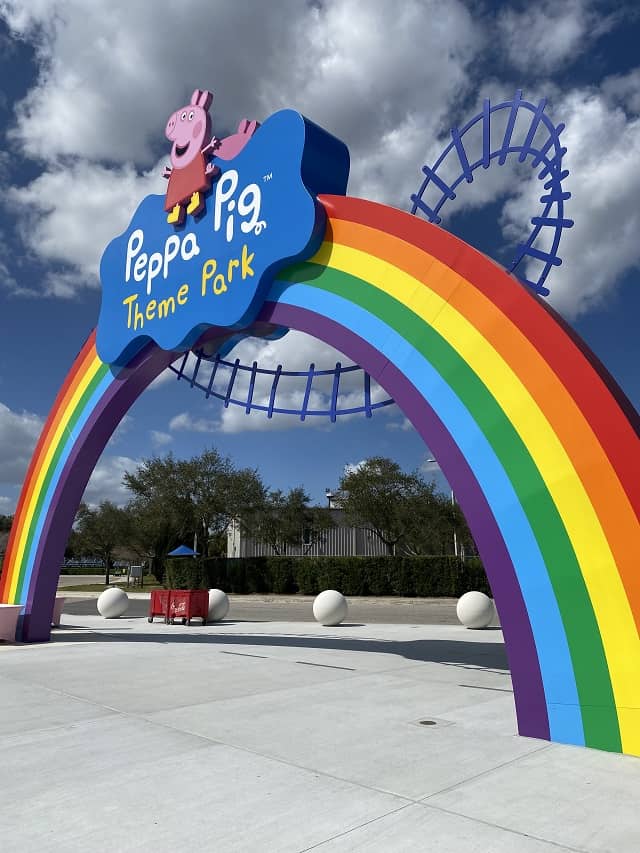 Peppa Pig Theme Park has partnered with The International Board of Credentialing and Continuing Education Standards (IBCCES) to earn its accreditation as a Certified Autism Center (CAC).
IBCCES has worked with the Peppa Pig Theme Park to conduct staff-wide autism sensitivity and awareness trainings. Trainings review the areas of sensory awareness, environment, communication, motor and social skills, program development, emotional awareness and includes a comprehensive autism competency exam.
Ongoing staff trainings will provide knowledge, skills, temperament and expertise to interact with all families and children with special needs, specifically on the autism spectrum. In fact, employees at Peppa Pig Theme Park are called Puddle Jumpers.
Accessible Rides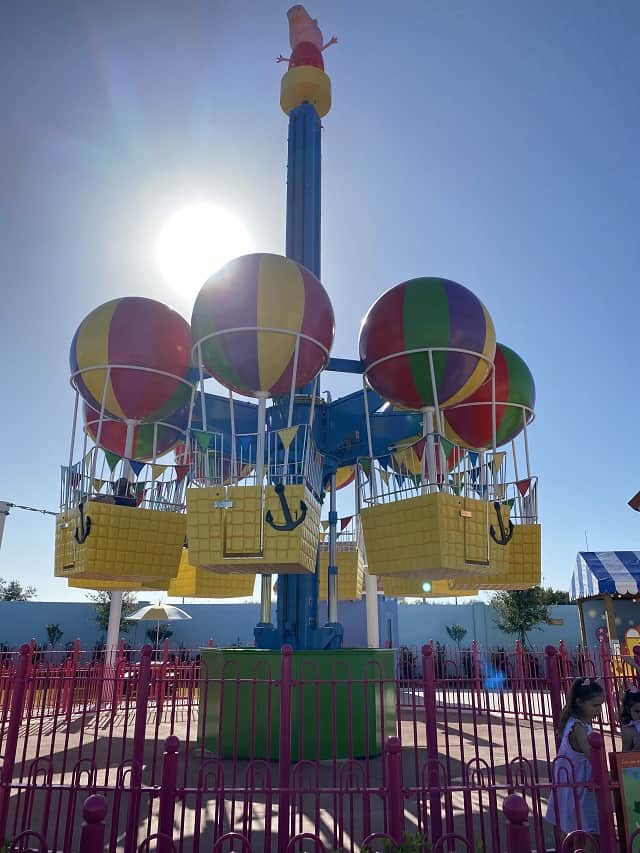 Peppa Pig Theme Park has increased accessibility for children with wheelchairs to be able to enjoy attractions at the park.
For example, on "Peppa Pig's Balloon Ride," guests climb aboard a whimsical hot air balloon basket that provides a wonderful scenic view of the park. For this attraction, a special basket was specifically designed to allow children who use wheelchairs to roll on to the "balloon basket" without needing to transfer from their wheelchairs.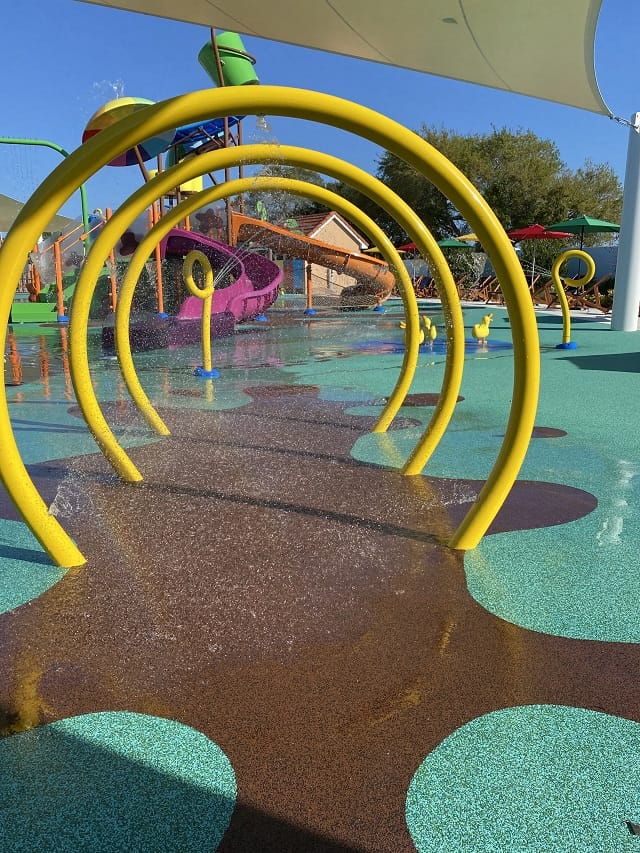 Another example of kid friendly accessibility is "Muddy Puddles Splash Pad." The grounds are specially graded for wheelchair use and several heights of water play elements are choreographed for the enjoyment of all guests and all abilities.
The tunnel of water hoops can also be navigated in a wheelchair and additional interactive splash surprises vary at different height levels. Additionally, there is an accessible changing stall at the Splash Pad.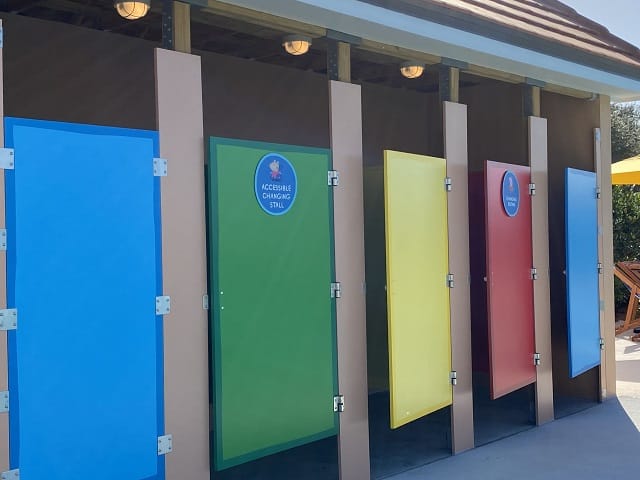 "Peppa's Pedal Bike Tour" allows children in wheelchairs to maneuver and explore the sensory-rich trail without needing to leave their wheelchairs.
Lastly, the "Fun Fair" free game counters have been constructed at accessible heights to be easily enjoyed by everyone.
Sensory Guides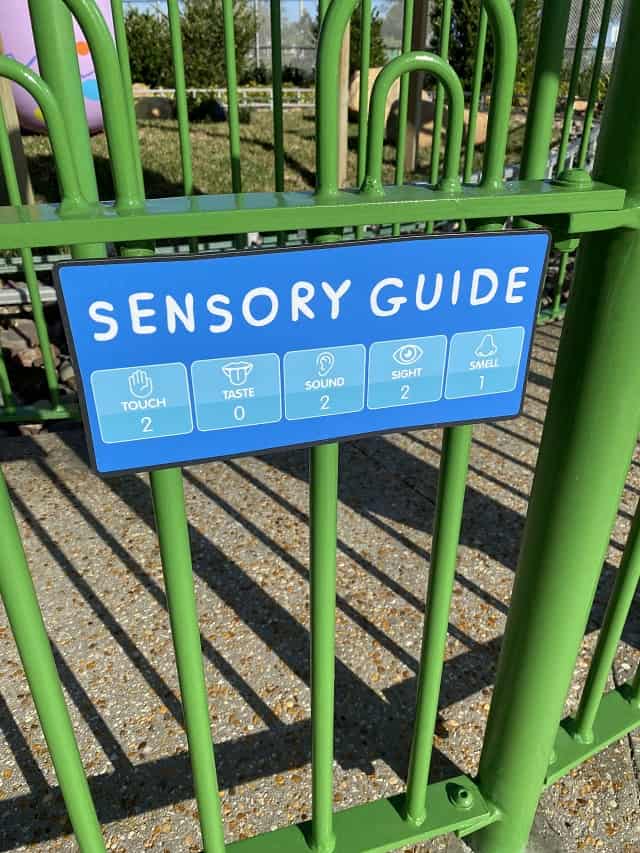 In addition to staff training, Peppa Theme Park developed a detailed Sensory Guide.
This guide features a review of every attraction by providing insight on how a child with sensory processing issues may be affected by each of the five senses. The comprehensive planning tool provides the information needed to make it easier for parents and families to plan activities that satisfy their child's specific needs and accommodations.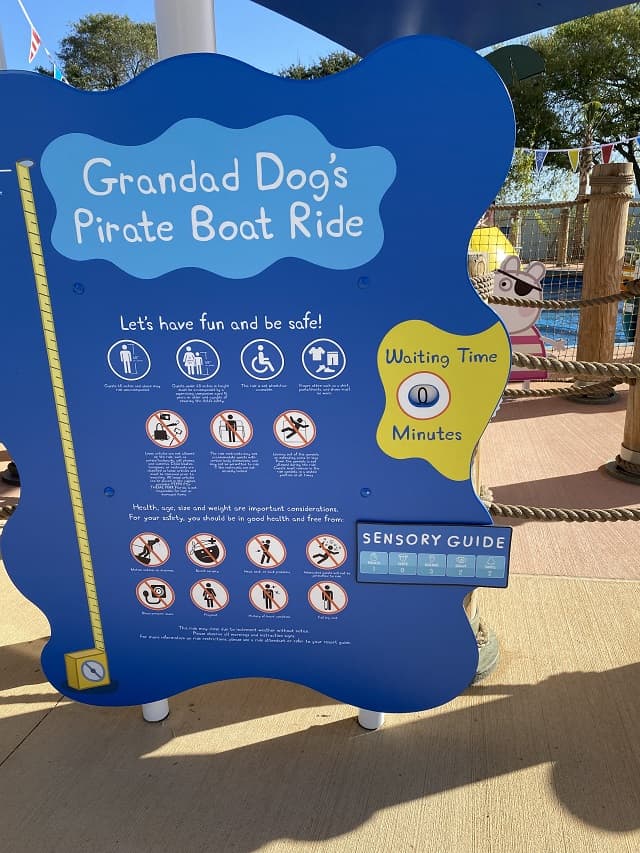 The inclusion of sensory guides at each attraction throughout the entire park is absolutely amazing!
Jordyn and I (Marisol) first noticed a sensory guide when we approached "Grampy Rabbit's Dinosaur Adventure". We were impressed and are confident that parents will find these guides helpful in aiding and providing information to suit the needs of their children.
In fact, we complimented many of the Directors that we spoke with throughout the day. Providing inclusivity within a theme park is so important. Peppa Pig Theme Park truly did an exceptional job!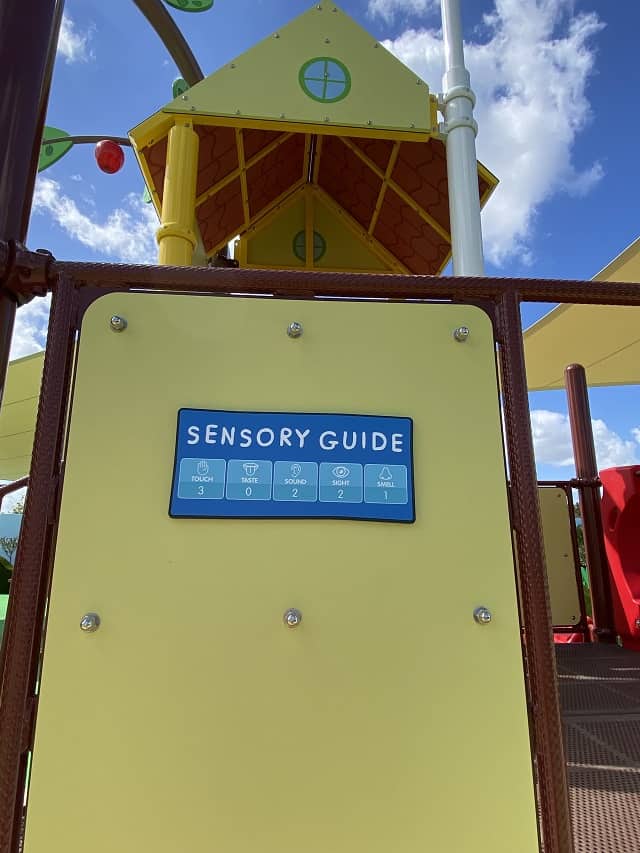 The sensory guides will be available to view on the Peppa Pig Theme Park official website and on the phone app.
Peppa Pig Theme Park opens February, 24, 2022. Visit the official website for more information.
Do you find the sensory guides and the handicapped accessibility helpful in planning your trip to Peppa Pig Theme Park? Tell us about it in the comments below or on our Facebook page.

Are you planning a vacation? Reach out to our trusted travel agency sponsor Authorized Disney Vacation Planner
Mouse Class Travel
!