Figment popcorn buckets have hit Festival of the Arts. They have also hit eBay! But one in particular is turning heads.
Figment Popcorn Buckets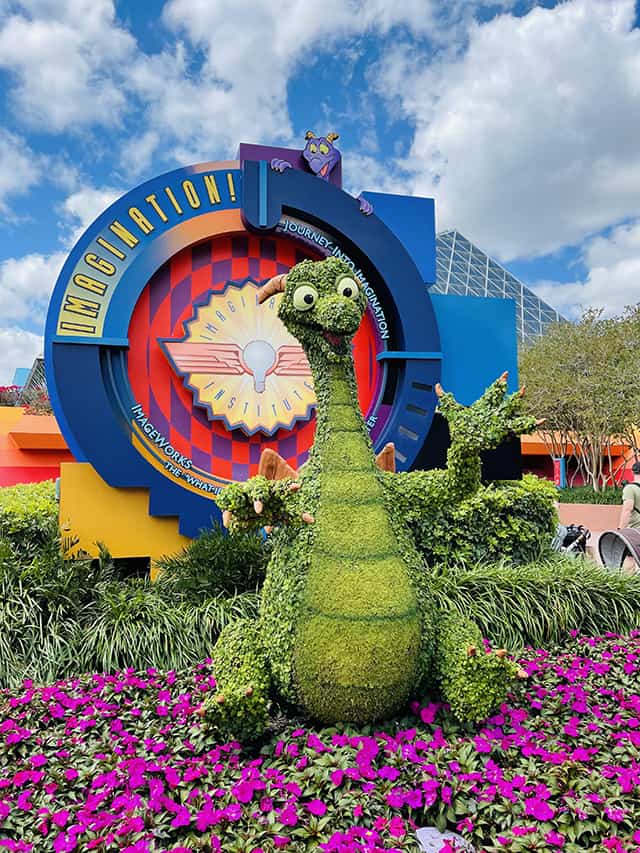 As soon as Disney took to social media to announce that Figment Popcorn buckets would be joining the Festival of the Arts lineup, people knew they would be a hit. The purple imaginary dragon is a favorite among fans and has a strong following.
The popcorn buckets launched today January 14, 2022. They are for sale at Pop Eats!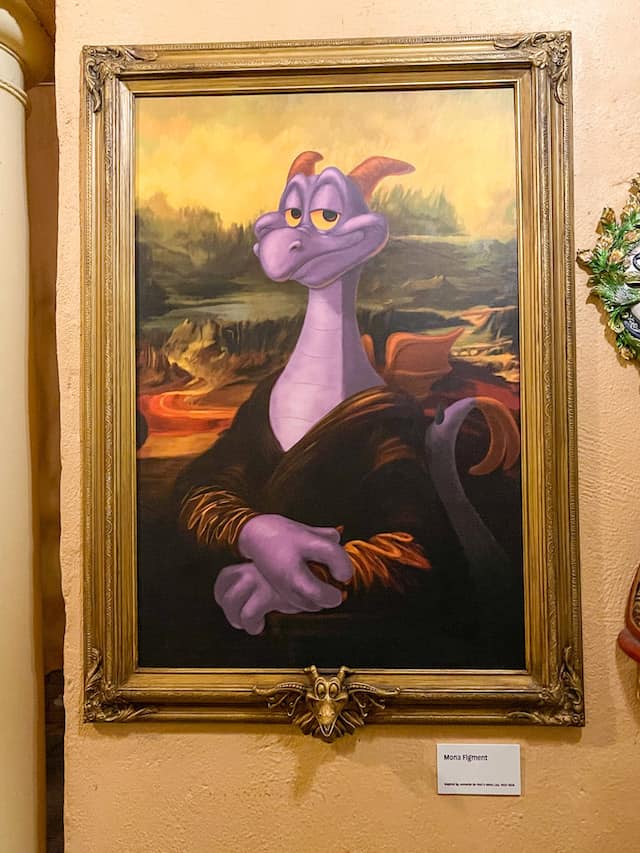 They cost $25 a piece and come with Rainbow Popcorn. Supposedly guests are limited to two buckets apiece.
LONG Waits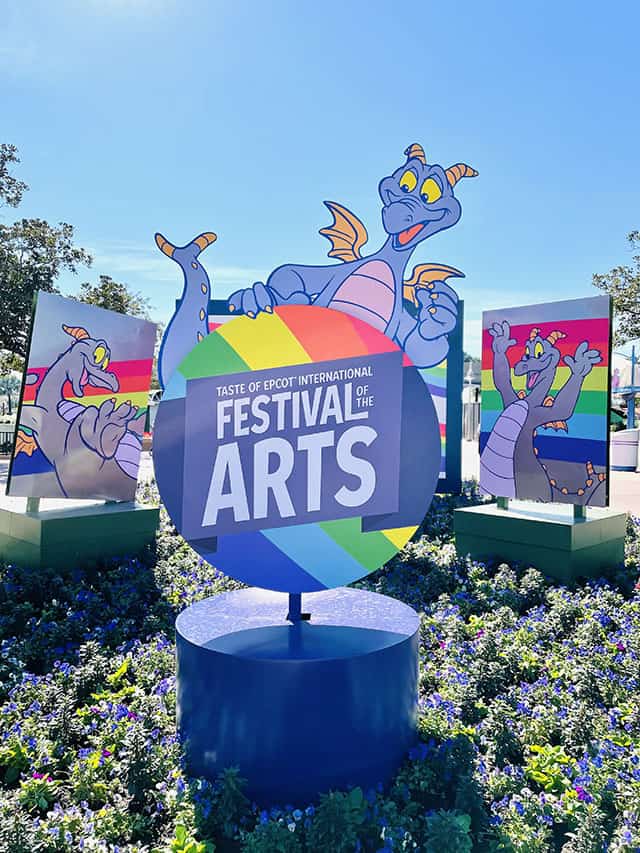 We knew the buckets would cause people to flock to the festival to try to grab one. But, I don't think anyone anticipated they would cause quite such a big scene.
There are already extremely long waits for a chance to purchase the bucket. In fact, the line was estimated to be 1/3 a mile long this morning! This could be hours and hours of waiting. I hope the bucket doesn't sell out before guests who stayed in line that long can get one.
Resales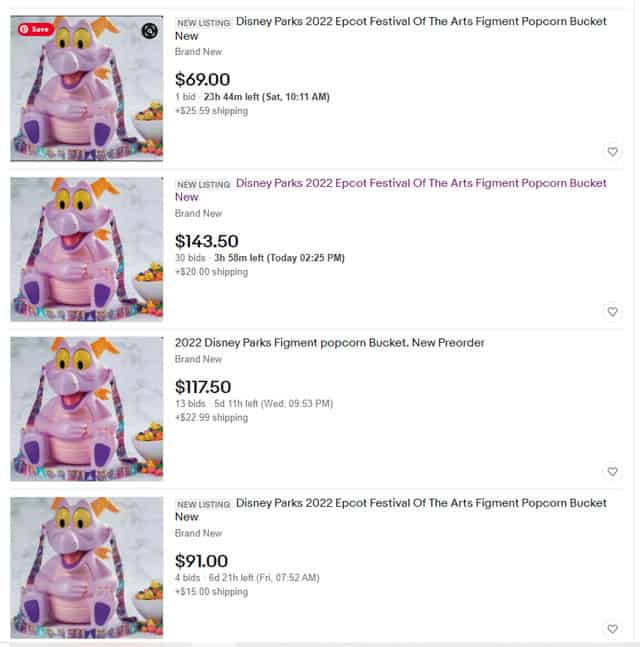 The bucket just went live today, and already resellers have it listed on eBay. It also seems as if some guests have gotten past the 2 items per customer rule somehow.
The secondary prices are climbing. Presumably, visitors who cannot get to the parks for the festival or guests who are going but fear a sellout, are willing to pay top dollar for everyone's favorite Figment of the imagination.
A Fun New Auction

This morning a fun new version of the Figment Popcorn bucket immerged. eBay user Juliaki1 posted an auction for a "Bad Artwork Sketch of 2022 Epcot Festival of the Arts Figment Popcorn Bucket."
The description reads: "Looking at those 2022 Figment Popcorn Buckets at Festival of the Arts and think that it is ridiculous to pay $150 for some mass-produced item? For a fraction of the price, you can get this really bad 5-minute sketch of one. Limited edition of ONE — can be signed upon request or you can sign your own name to it — it's really bad artwork that anyone could have created with 5 minutes, a hotel room pen, and a piece of paper.
Even better, I'll include ONE BAG OF MICROWAVE POPCORN, because what is sadder than a popcorn bucket without popcorn? A portion of the sale will benefit Habitat for Humanity" (2022).
You can get an original piece of artwork AND a bag of popcorn AND it benefits charity? What is more fun than that? The listing started at 99 cents as you can see above. However, it has since skyrocketed! It was at $207 last time I checked.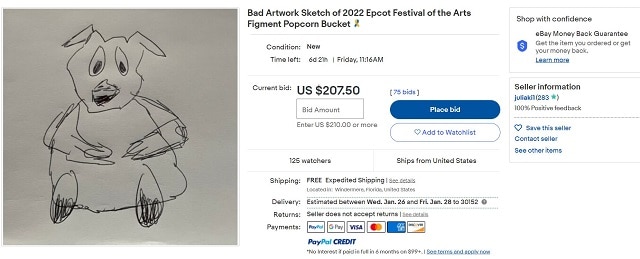 The seller has 100% feedback. Apparently the seller also has a sense of humor and a heart for charity!
What do you think about this fun Figment bucket drawing? How much would you be willing to pay online to bring Figment (the plastic or the ink version) home? Share your thoughts with us on our Facebook Page.