Disney isn't cheap. Park tickets, resort hotel rates, and special events can put a serious dent in your budget. Should your family splurge on something with a high price tag like Very Merriest? Is it worth it with kids? I took my own kids and here is what I found.
Very Merriest After Hours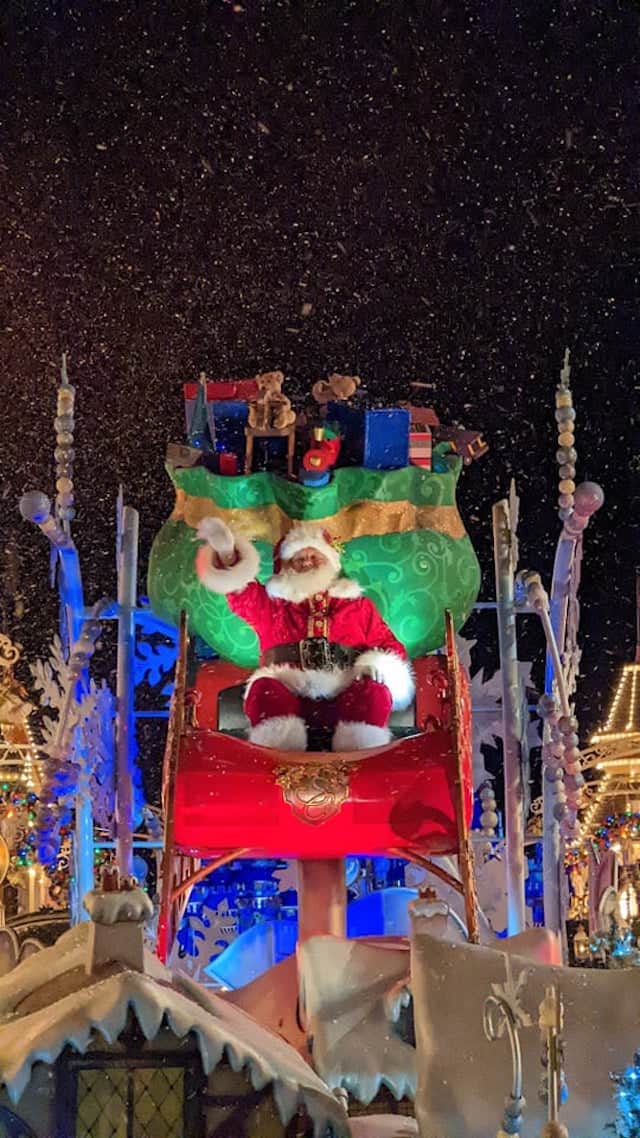 Disney replaced Mickey's Very Merry Christmas Party with Very Merriest After Hours. It has a lot of the same elements like the same parade and fireworks. However, there are a few key differences.
The one I'd like to address in this post is the cost. Disney saw Boo Bash nights sell out very quickly, and apparently they decided to increase the price drastically for Very Merriest. In their defense, Very Merriest offerings are pretty close to Christmas parties of the past compared to Boo Bash/Mickey's Not So Spooky Halloween party.
However, that doesn't change the fact that Very Merriest tickets are $200+ most nights. Not only that, but these events go until 1:00 am. It can be hard to justify such a high cost when many kids can't stay awake that long. So, is it worth it? And, if you decide it is how can you make the most of your night? Here's what I found.
Entertainment Offerings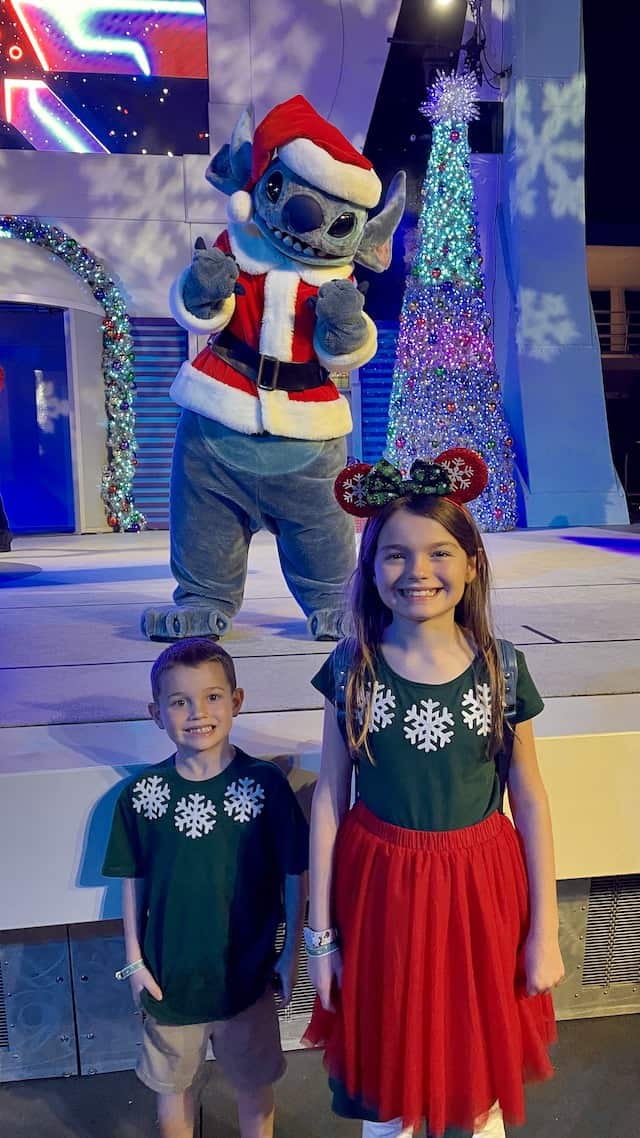 Very Merriest is very kid-friendly. Children can meet Santa in Liberty Square and have a dance party with Stitch in Tomorrowland. Plus, there are parades, a stage show, and snoap! Let's not forget that you can catch two fireworks shows in one night: Enchantment and Minnie's Wonderful Christmastime Fireworks.
What can be hard is getting your kids to stay awake throughout the whole event to enjoy all of it! I highly suggest asking them what their priorities are and doing those as early in the evening as you can.
There are two parade showings, so plan to watch the earlier one if that's a must-do for your family. If you time everything right, you can hang out on Main Street and catch the first parade viewing, the stage show, and fireworks in a row. If you don't care to do any one (or any) of the main Christmas offerings, venture off for other attractions.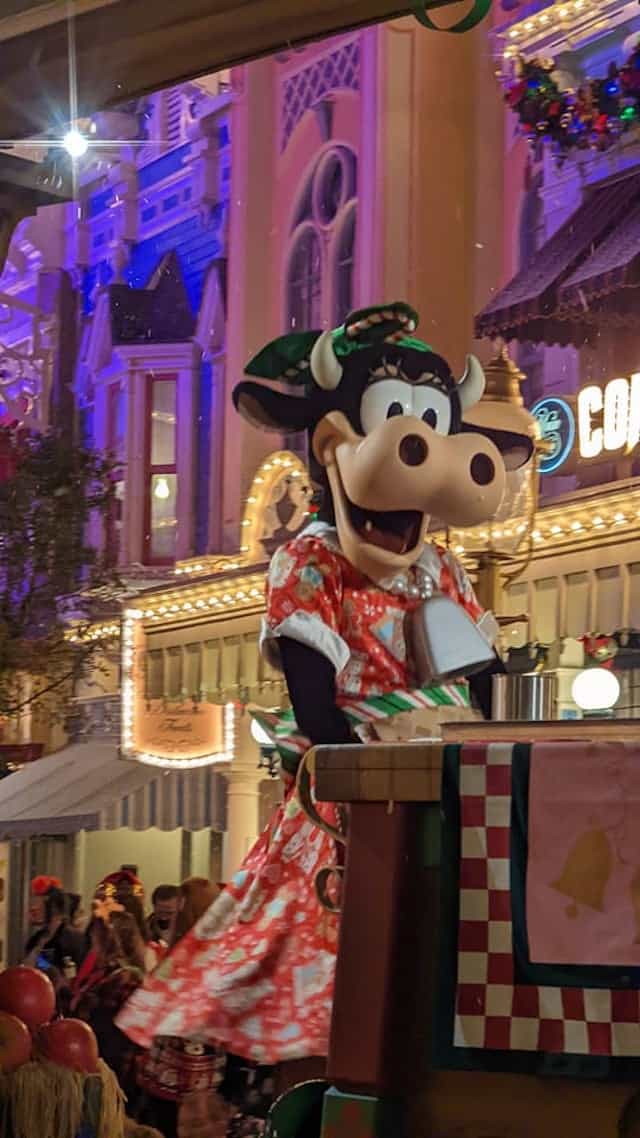 I am very glad we decided to catch the earlier parade because my kids didn't last until the second showing! My youngest two (7 and 5) were out by midnight, and my oldest (11) was not interested in riding anything. My daughter (10) was the only one who was awake and actively trying to participate by the end of the evening.
I am also glad we did not prioritize the stage show. We caught one of the last showings at 11:45 pm, and it did not hold our attention like the parade and fireworks. We actually ended up leaving halfway through to get in line for Seven Dwarfs Mine Train.
Try to grab a late afternoon nap before heading to Magic Kingdom so they are in good spirits. It's also ok if they sleep through part of the parade! You could let them short nap and wake them up as needed (if they handle that kind of thing well). A stroller is a huge blessing on nights like this.
Attractions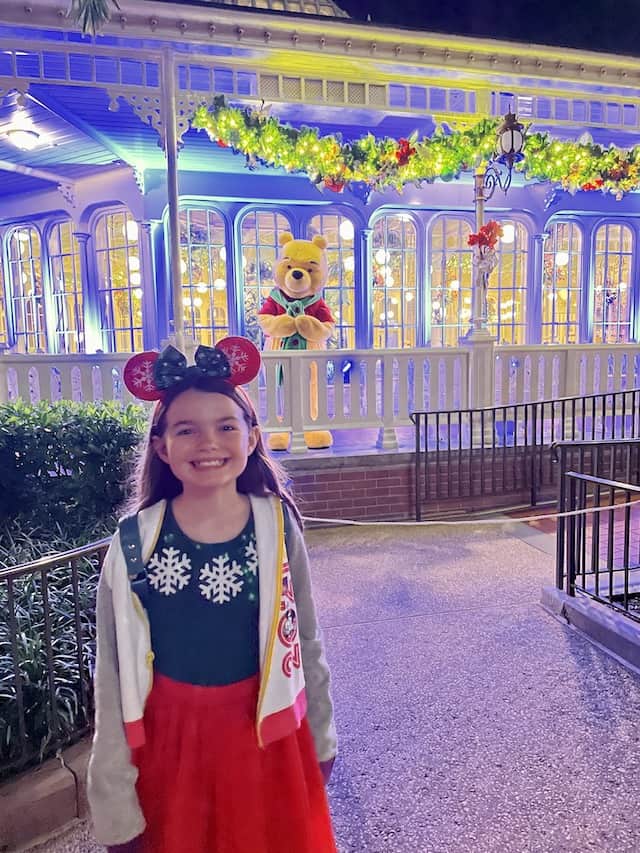 Speaking of attractions, one of the draws of Very Merriest is the attendance cap! Disney limits how many tickets are sold, and this equals low waits. If you aren't taking advantage of Early Theme Park Entry or Extended Evening Hours, attending Very Merriest event can be an excellent strategy for knocking out almost the entire park.
If you choose not to watch the shows and parades, you can easily get through the major rides in the Magic Kingdom. Be sure to pay attention to which rides won't be open during the event and plan to do those before park closing. Remember, you can enter as early as 7:00 pm on event nights! Use that to your advantage.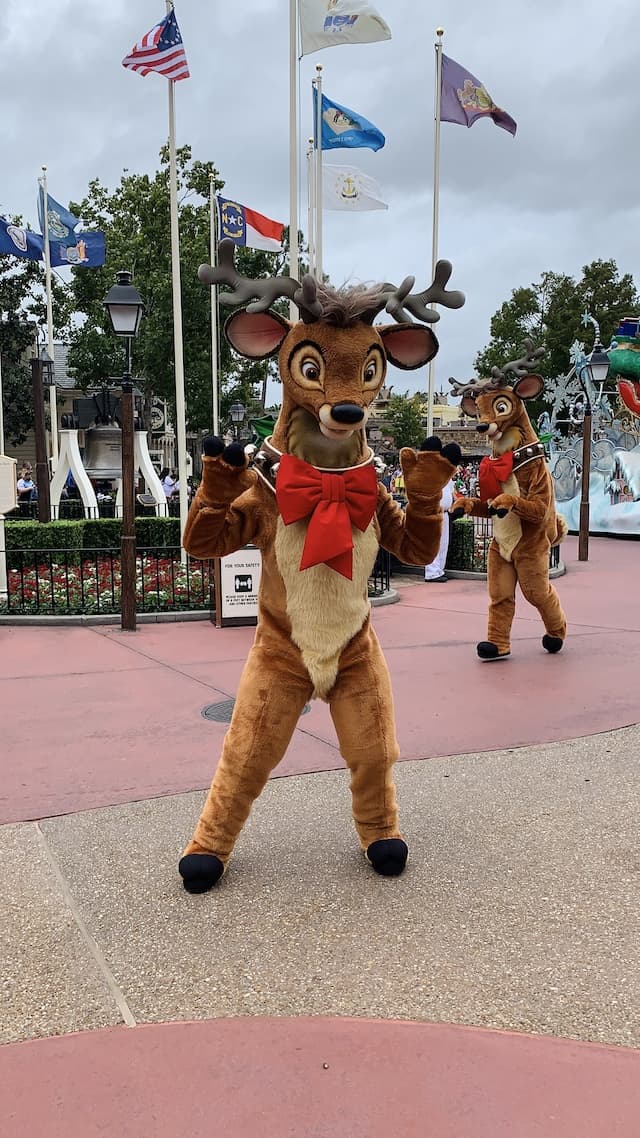 Maybe you want to do a little of both? The parade goes through Frontierland and Liberty Square so catch the start of the parade in between attractions in those areas. Hang out in Fantasyland and then pop over to Main Street real quick before the fireworks start. Both are possible!
We did this in between the parade and fireworks. We caught the first showing of the parade, rode a few attractions, and came back for the fireworks. The crowds are not as heavy at these events so it's easier to grab a spot right before the show starts.
I would caution against sitting through shows during the event. It will only slow you down and make them sleepy. Use that precious event time to ride attractions that normally have high waits and watch those shows another day.
Our family split our time pretty equally between attractions and entertainment. Here is how our night went: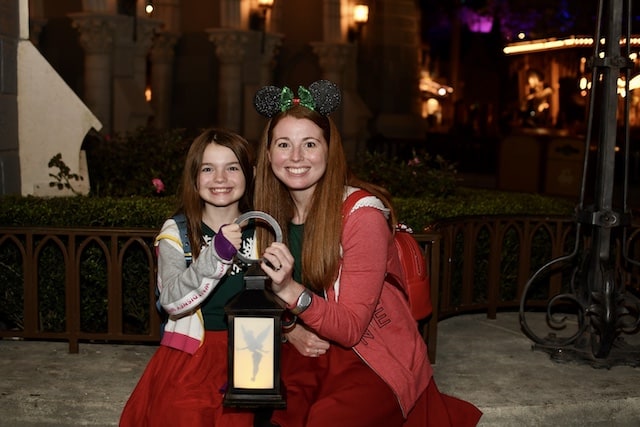 Entered the park shortly after 7:00 pm
Met Mickey at Town Square (no wait)
Space Mountain
Buzz Lightyear
Tomorrowland Speedway
Stitch dance show
Popcorn and ice cream break
Barnstormer
Parade
Haunted Mansion
Break for cookies and hot cocoa at Columbia Harbour House
Reindeer Wranglers in Frontierland
Big Thunder Moutain
Met Pooh and Tigger at Crystal Palace
Fireworks
Stage show
Seven Dwarfs Mine Train
Tinkerbell PhotoPass in Fantasyland
Treats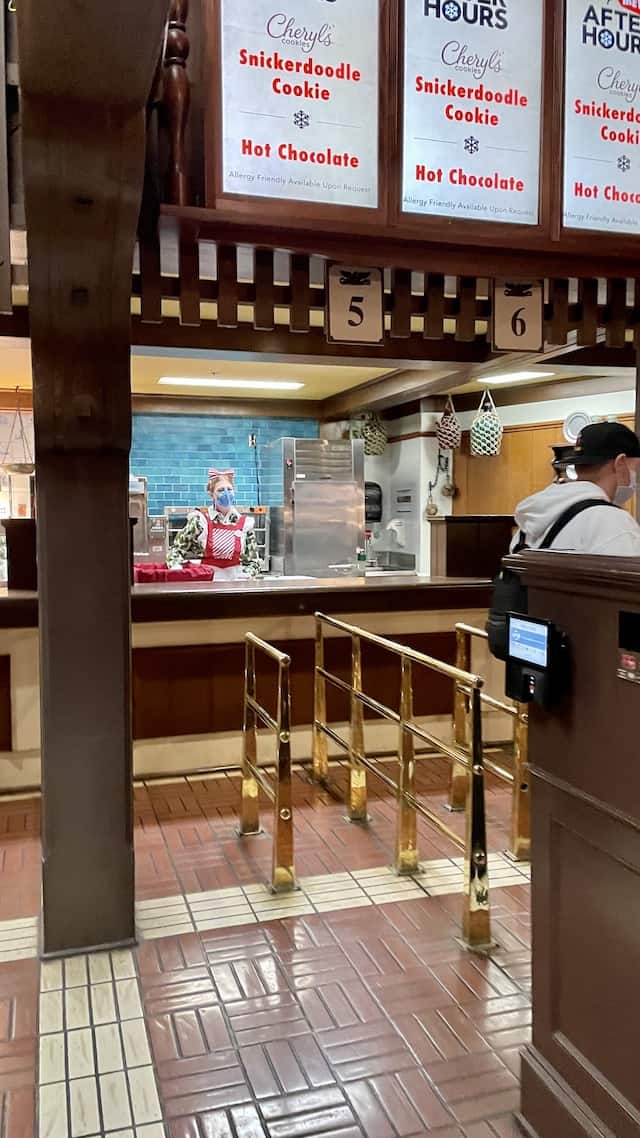 Keep those kids awake with sugar! I don't know about you, but my kids enter a Disney park and immediately need all the food. Very Merriest has free popcorn, ice cream, and bottled drinks. Additionally, you can find complimentary sugar cookies and hot chocolate throughout the park. Specialty food and beverage are also available at an extra cost.
My kids loved grabbing a little something throughout the night to help keep them awake and satisfied. The lines for popcorn and drinks looked long, but it went pretty quickly. Plan to stay at a resort you can get back to easily and be sure to sleep in the next morning! Sugar crashes are a real thing.
Was it worth it?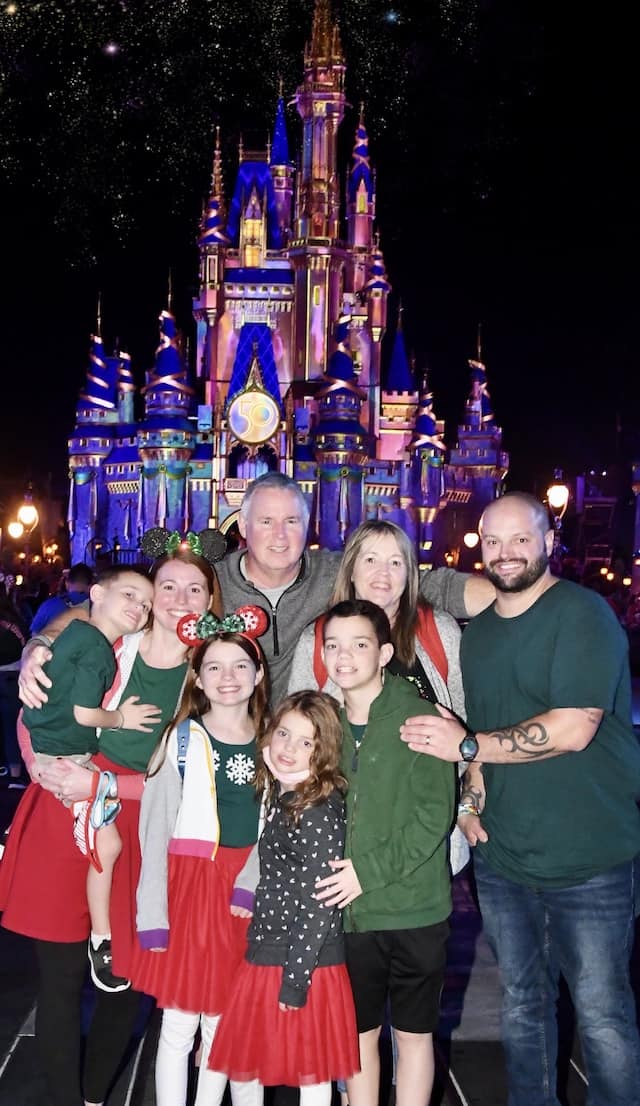 For us, the event was worth it. My kids are a bit older now – my youngest is 5. Even in 2018 when we did the Christmas party, they all did remarkably well. We take a rest day the day of the event and be sure to let everyone sleep in a bit the next day.
We focused more on entertainment since that is a seasonal offering, and watching fireworks and parades after not having them for so long is something I won't take for granted again. Other than the stage show and the final ride of the night, my kids really enjoyed themselves!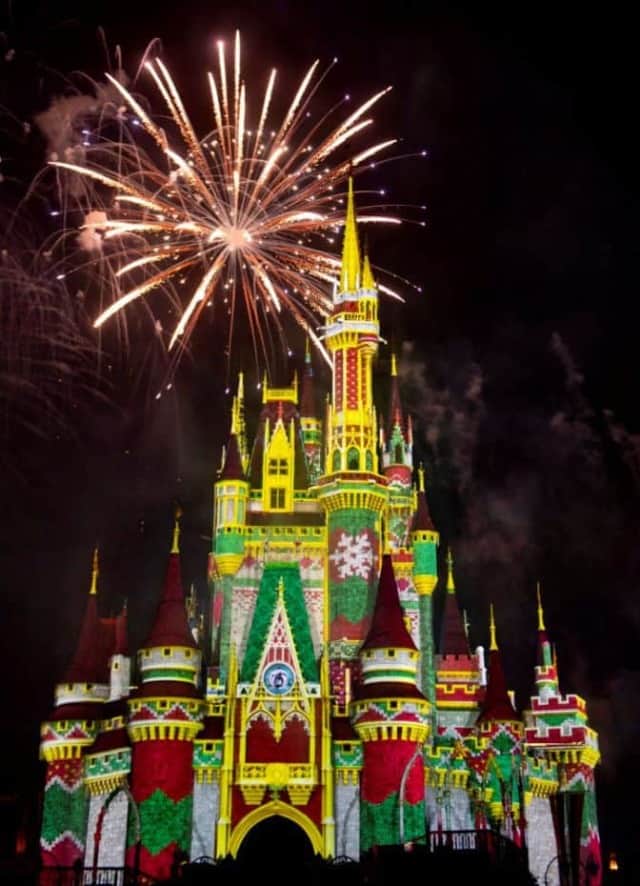 Ultimately, you have to decide if the $200-$250/person price tag is worth it for your family. You know your kids best! Do your kids need to be in bed early? Will you be able to rest before and after the event? Are you on a strict budget? Those are all determining factors that may impact your decision.
For another review of Very Merriest, read Donna's thoughts HERE.
Have you attended Very Merriest with your kids? Did you feel the event was worth it? Share your thoughts with us in the comments below and on Facebook.
Are you planning a vacation? Reach out to our trusted travel agency sponsor Authorized Disney Vacation Planner
Mouse Class Travel
!