Got a LEGO lover on your list this holiday season? You need to see the amazing LEGO offerings from Disney, Star Wars and Marvel!
LEGO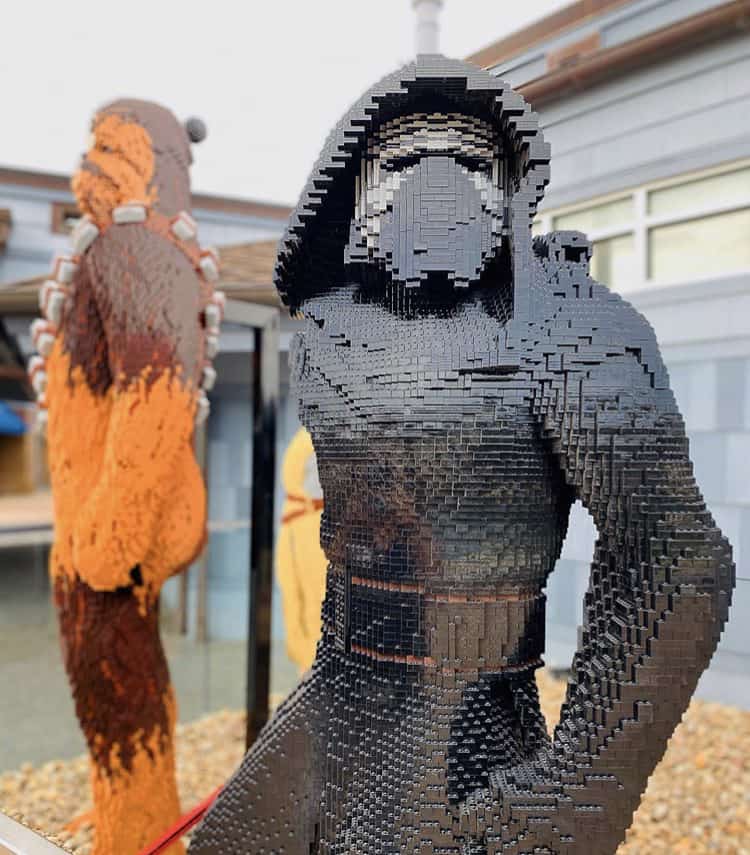 In my family, LEGO always tops the holiday wish list for both husband and son. I (Rebecca) try to buy LEGOs early, but this year I'm getting a late start.
I thought I'd share with our readers some of my top picks – and a NEW Star Wars LEGO – just recently announced!
Pricing and Availability
The first thing to know when shopping for Disney LEGOs is the LEGO store is usually the cheapest place to buy them. Check out my overview of the Disney Springs LEGO store here.
KTP TIP: Sign up for LEGO's free VIP program and earn rewards for future purchases.
Don't have a LEGO store near you? No worries! LEGO's website is easy to use and offers free shipping over $35. And with LEGO, you know you're going to be spending more than $35!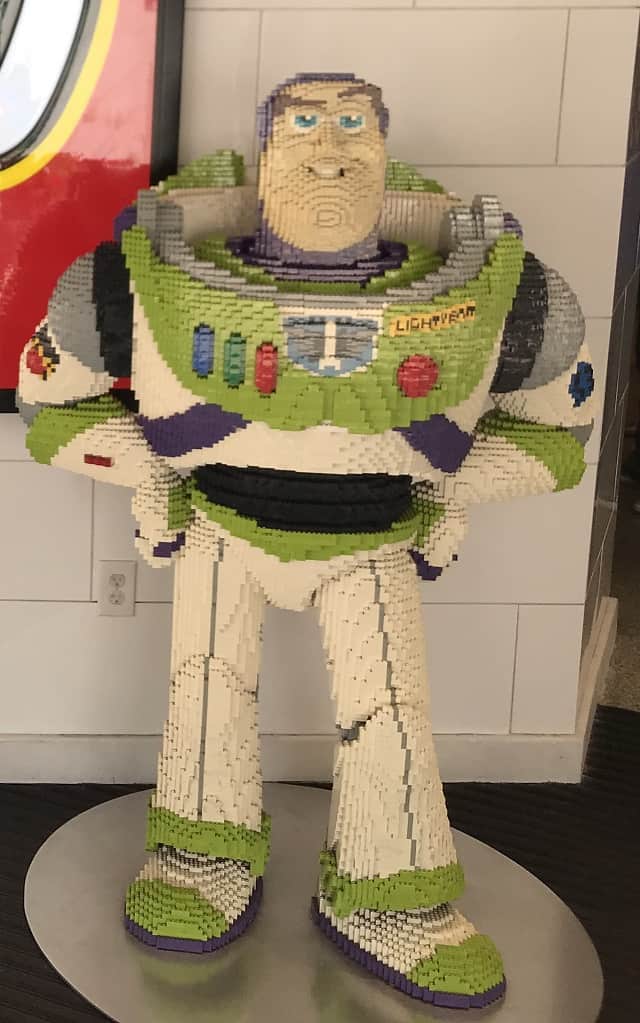 Sometimes, stores like Target offer a discount on LEGO or a gift card incentive for purchasing LEGOs. Definitely shop around before buying.
KTP Tip: Don't buy LEGO on shopDisney unless you have verified the price on shop.lego.com first!
Most importantly, beware of buying LEGO on shopDisney. In some cases, they are marked up! Here is an example of this Marvel LEGO on my list this season, the Daily Bugle from Spider-Man: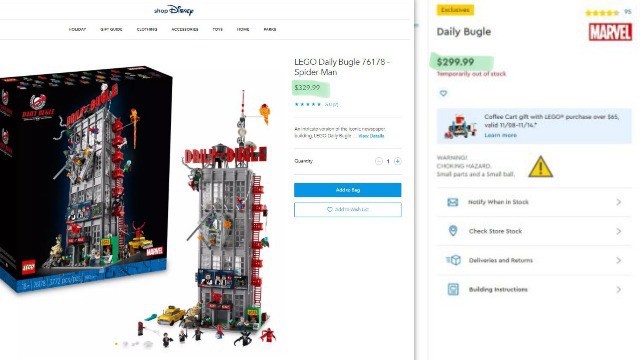 In the above example of the Daily Bugle, it's temporarily out of stock at the LEGO store. Oh, no! Here are a few steps you can take via the LEGO website. First, there's the "notify when back in stock" feature. Target also offers this feature.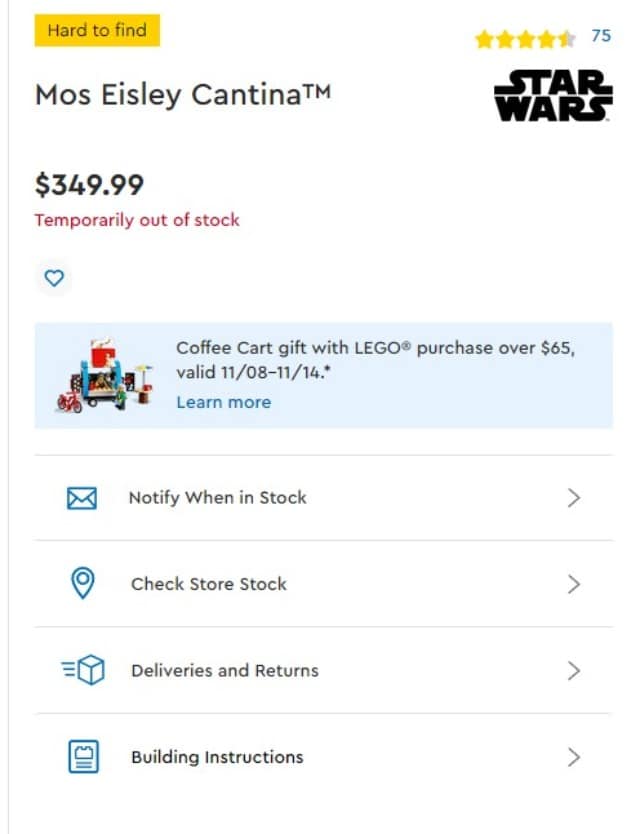 You can also check to see if the LEGO you want is in stock in a store near you!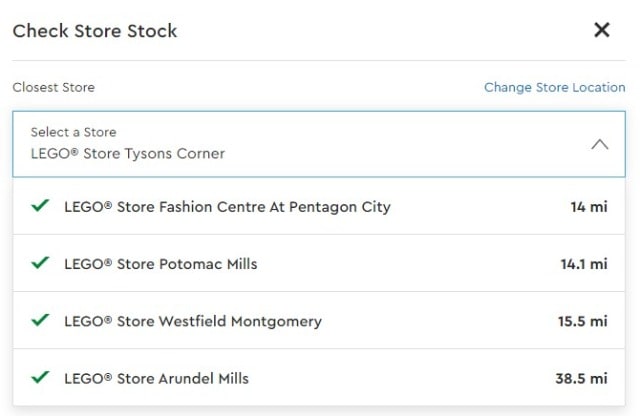 I have family members spread out through the US in Virginia, Illinois, Florida and New Mexico. I will often check all of their zip codes to see if they can pick it up for me! If you have helpful friends and family, you can try this route for sold out sets.
KTP tip: Call the LEGO store and verify they have it in stock before heading over. They will put it on hold for you!
LEGO is pretty good about restocking, but check ASAP so you don't end up paying more from Ebay or shopDisney.
This Year's Hottest Sets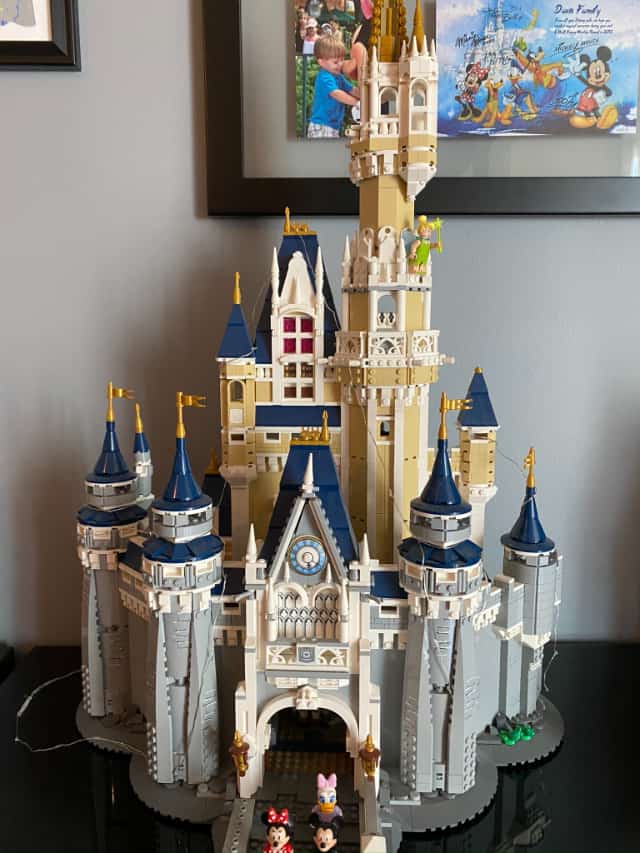 Now for the fun part- let's take a look at this season's hottest Disney, Star Wars and Marvel LEGO sets!
Disney
Let's start with Disney- who doesn't love Disney LEGOS? There aren't many new for this season, but there are definitely some favorite big sets that would be great gifts!
We love our LEGO Winnie-the-Pooh set from the LEGO ideas collection. Ideas sets are fan designed! Other fans vote for favorites, and sets that garner over 10,000 votes have the chance to become real sets, like this one!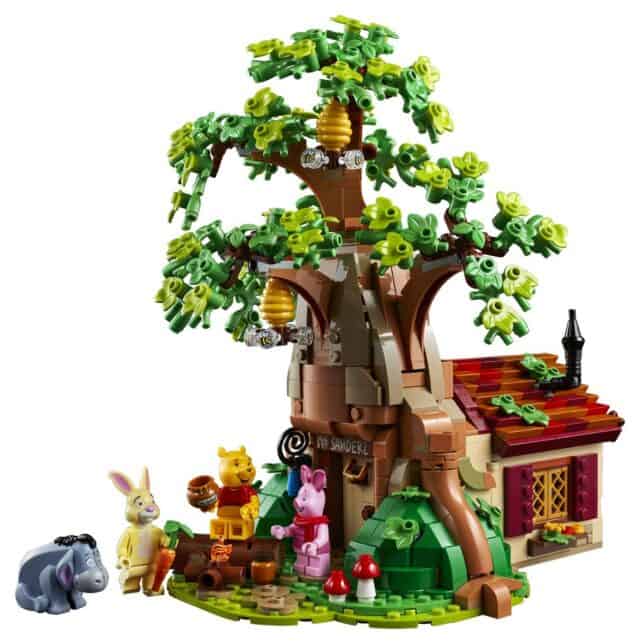 The Winnie-the-Pooh set has 1,265 pieces and costs $99. It is available for the same price on both shopDisney and the LEGO store site.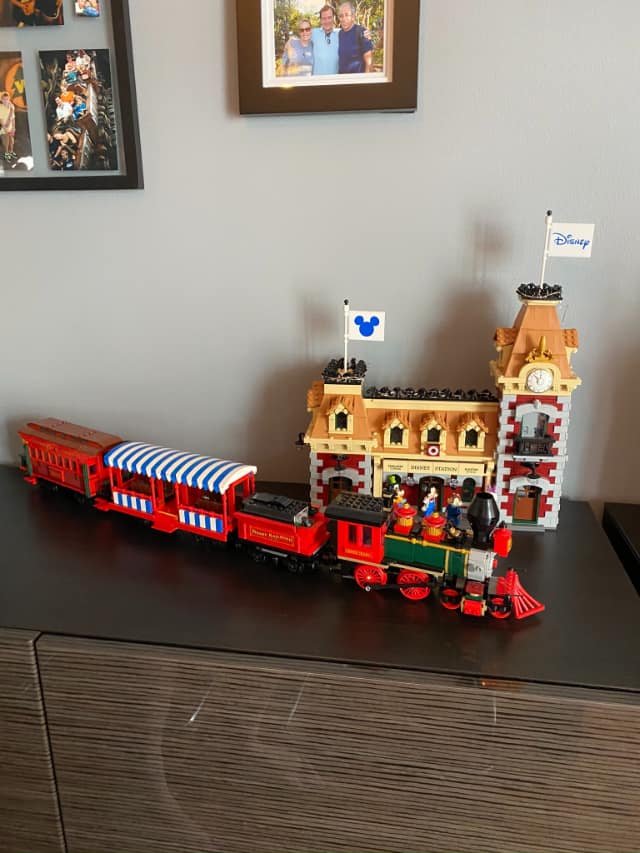 Next, we have the Disney Train and Station! A great gift for anyone who loves Disney and trains.
The Main Street Train Station has 2,925 pieces and costs $329. At the time of this article, you can get it on backorder at the LEGO store. It is not offered for sale on shopDisney.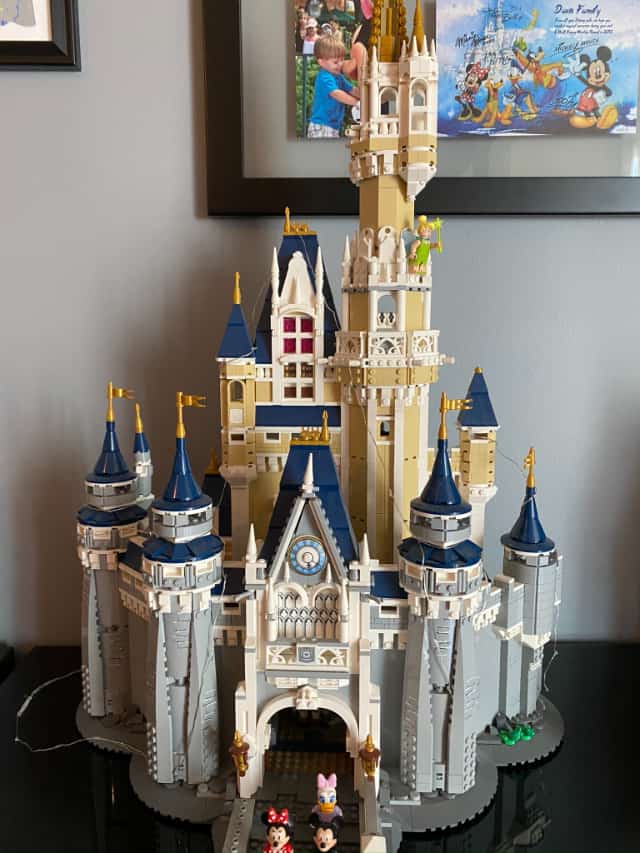 The LEGO Disney Castle is another great set. It's currently out of stock on the LEGO store website, but it's in stock and the same price on shopDisney!
The LEGO Disney Castle is $349 and has 4080 pieces! Its a lengthy build for sure! Speaking of long builds, the new favorite set in our house is meant to be built over 24 days!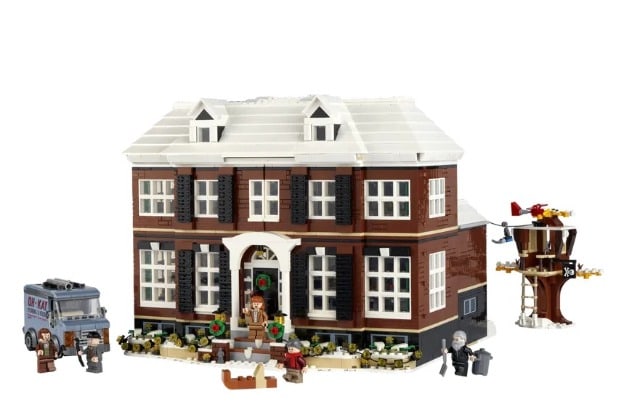 The Home Alone house offers the chance to build the home advent calendar style! One scene at a time, you open your numbered bag and build a little each day. This set comes from the ideas collection and it really impressed us with how it's structured! We MAY have already started building even though it isn't December yet.
I figure Home Alone is Disney now since it's on Disney Plus and you can get cute Home Alone shirts on shopDisney!
Finally, we have a fun set for those who like to display their creations. The LEGO art sets offer peaceful soundtracks to build to as well as innovative designs.
This particular set can be built as either Mickey or Minnie. Or, you can buy two and put them together to make one big picture of both Mickey and Minnie!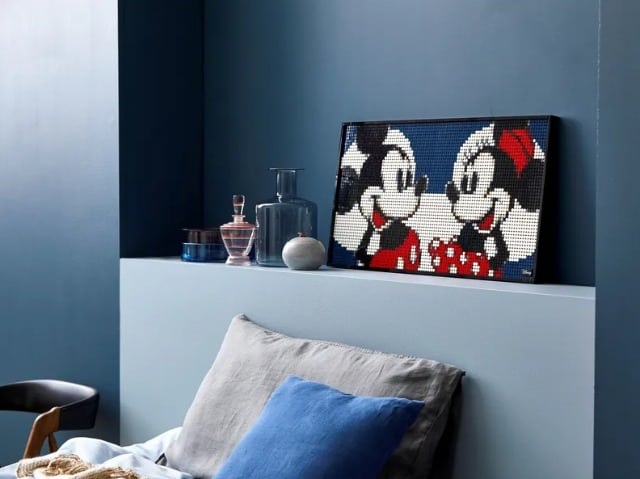 For More Disney sets, check out this article from the summer when new Mickey and Friends sets came out for younger kids! They're all still available too!
Star Wars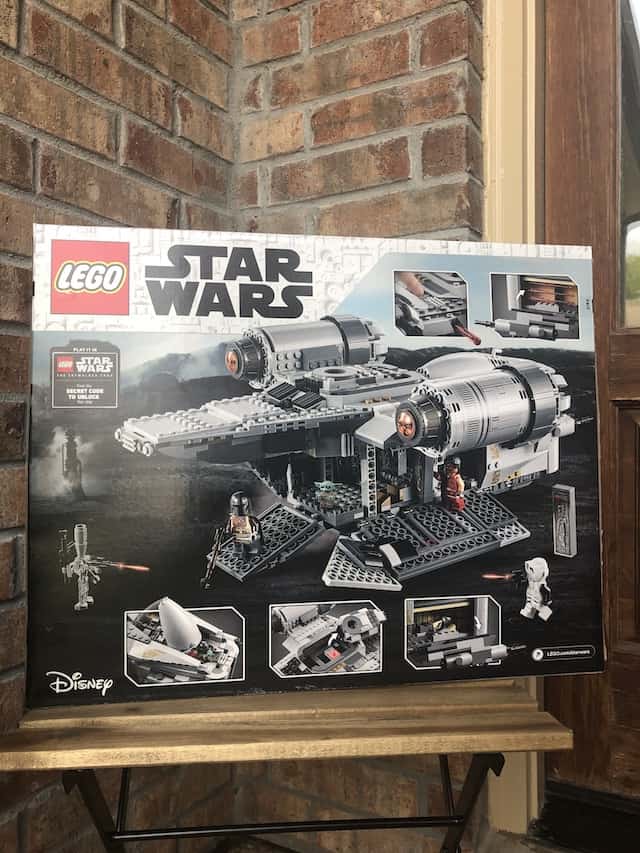 I'll be honest, I don't really know my Star Wars. But check out Donna's son's review of the Razor Crest LEGO set! I may not know Star Wars, but I do know what looks cool when it comes to LEGO!
A new set was just announced from the Star Wars Line. It's a huge, buildable AT-AT!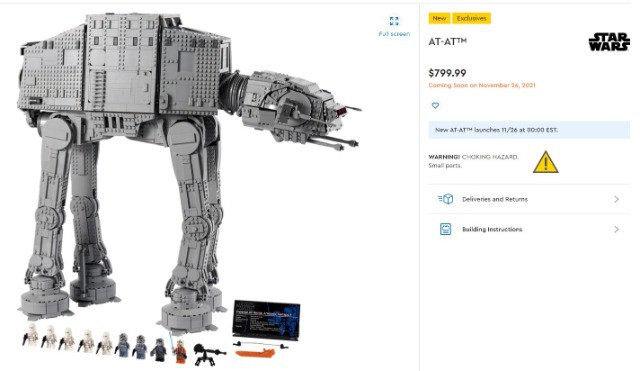 Wow! This massive set comes in at a price of $799 and has 6,785 pieces. It has an age 18+ suggestion on it, and it's easy to see why!
But maybe you're shopping for a child or just not wanting to spend $800 for a massive AT-AT for your home! Don't worry, LEGO has you covered. They also make a cool, smaller AT-AT set!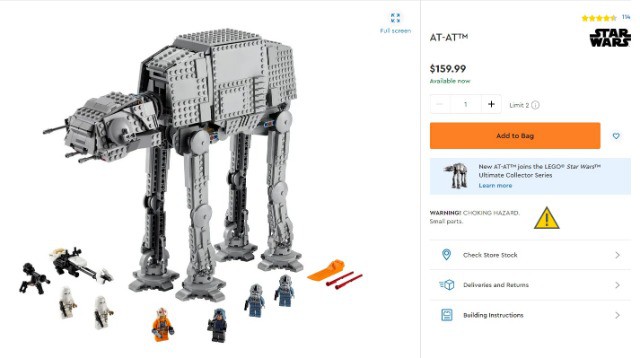 This set may not stand as high or be as impressive, but it's still really cool! Rated for ages 10+, it has 1,267 pieces and comes in at a much more affordable $159.99.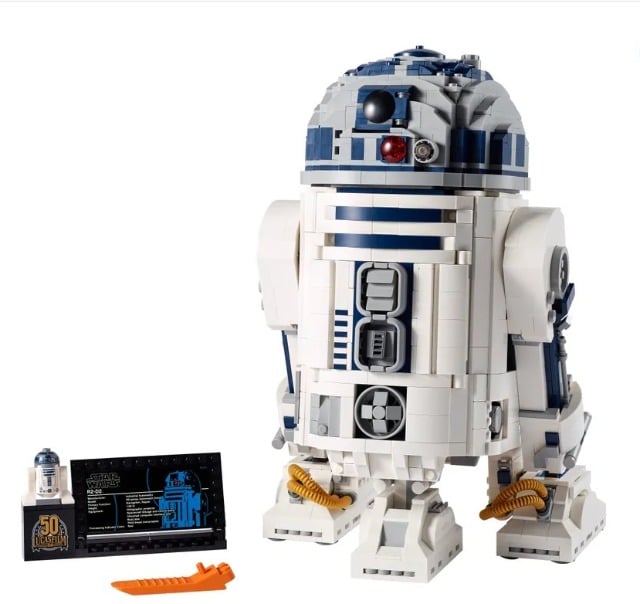 LEGO also stocks multiple buildable models from the Star Wars universe. This R2D2 stuck out to me while browsing, but they also have Yoda and others!
R2D2 has 2,314 pieces and costs $199.99. He's rated for ages 18+, so may be a difficult build for preteens to do alone. A great family project, perhaps!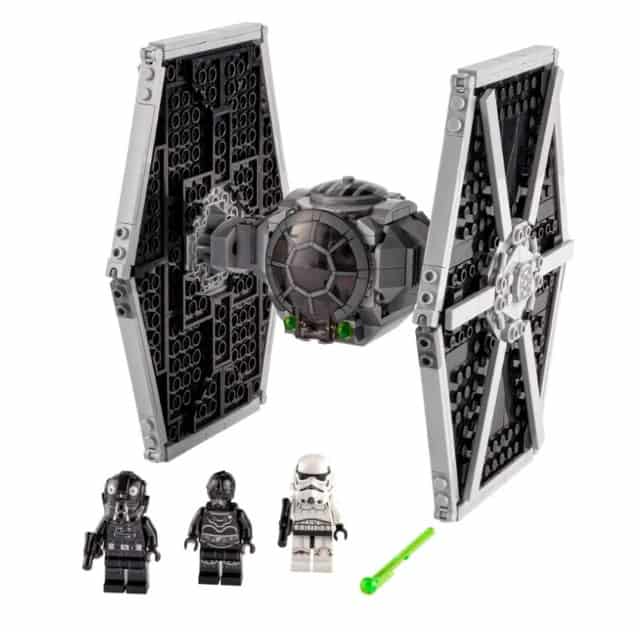 I (Rebecca) can't help but be drawn to the baddies of whatever cinematic universe and Star Wars is no different! This Imperial Tie Fighter would be a great gift for a younger kid, a nephew or grandchild this season!
The Tie Fighter set costs $39.99 and has 432 pieces. It's rated for ages 8+.
Marvel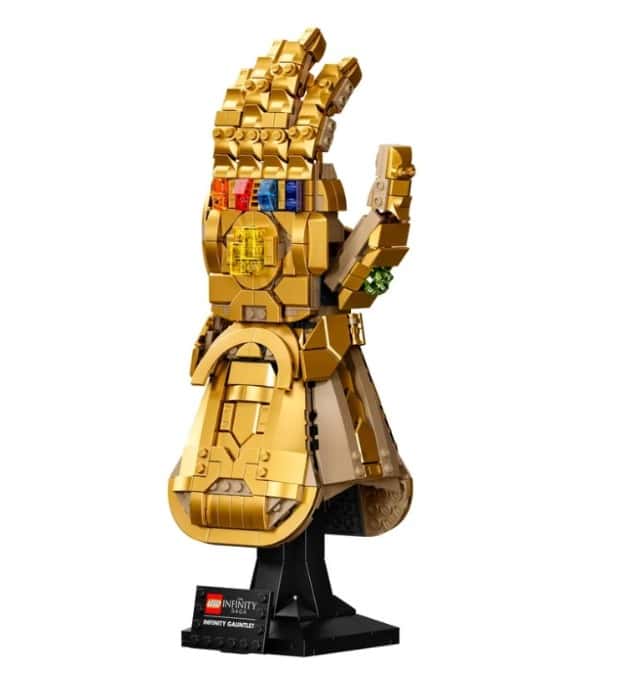 Marvel LEGOs delight fans of all ages. From Spider-Man to the Guardians of the Galaxy, there's surely a LEGO to delight any Marvel fan! As you may have noticed, we like to display our LEGO creations! With that in mind, the Infinity Gauntlet set caught my eye today!
The Infinity Gauntlet set costs $69.99 and has 590 pieces. It's rated ages 18+.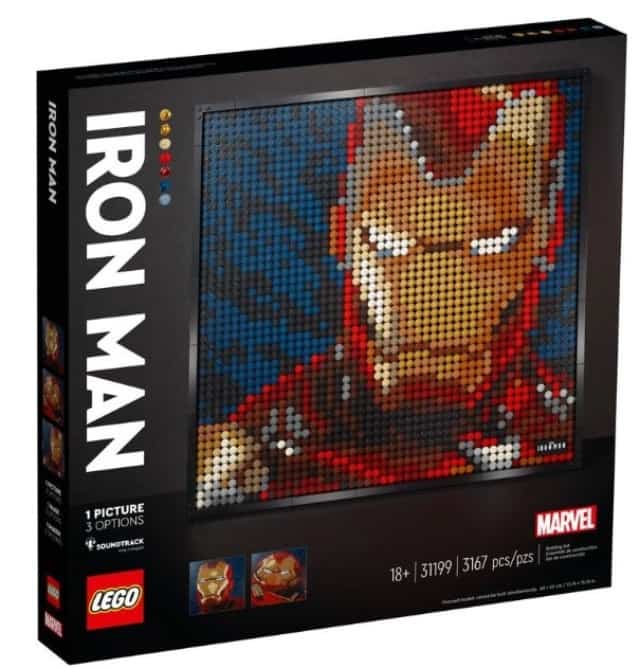 There's also an Iron Man LEGO art set, that's due to retire soon! You can get this on either the LEGO store website or at Target!
I wrote more about the LEGO art sets here. There's also some small ones for kids and they have Star Wars as well!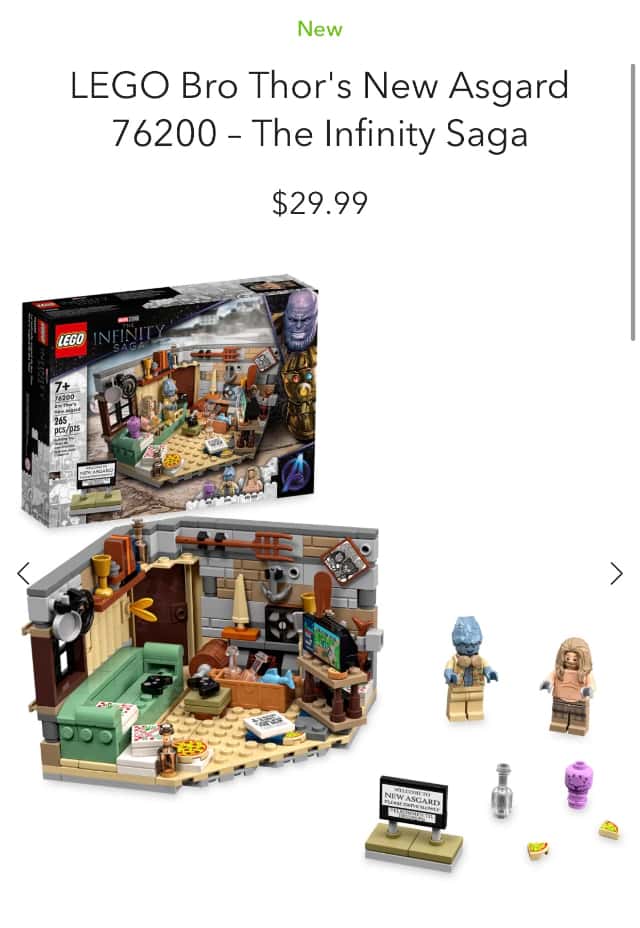 I covered some Marvel sets here, but my favorite small Marvel set has to be "Bro Thor's New Asgard". Worth the purchase just for the beer gut Thor mini-figure alone!
New Asgard is rated 7+ and costs $29.99 with 265 pieces. Build one of the most hilariously shocking scenes from Avengers: End Game. This is great for kids!
I also love this Black Panther set! Priced at $19.99, you get a Dragon Flyer from the famed city of Wakanda. I particularly love the Shuri minifigure, and I hope the actress who portrays Shuri gets well soon so they can continue shooting!
The Black Panther Dragon Flyer set has 202 pieces and is rated for ages 8+. This would also be a great gift idea for children.
Stocking Stuffers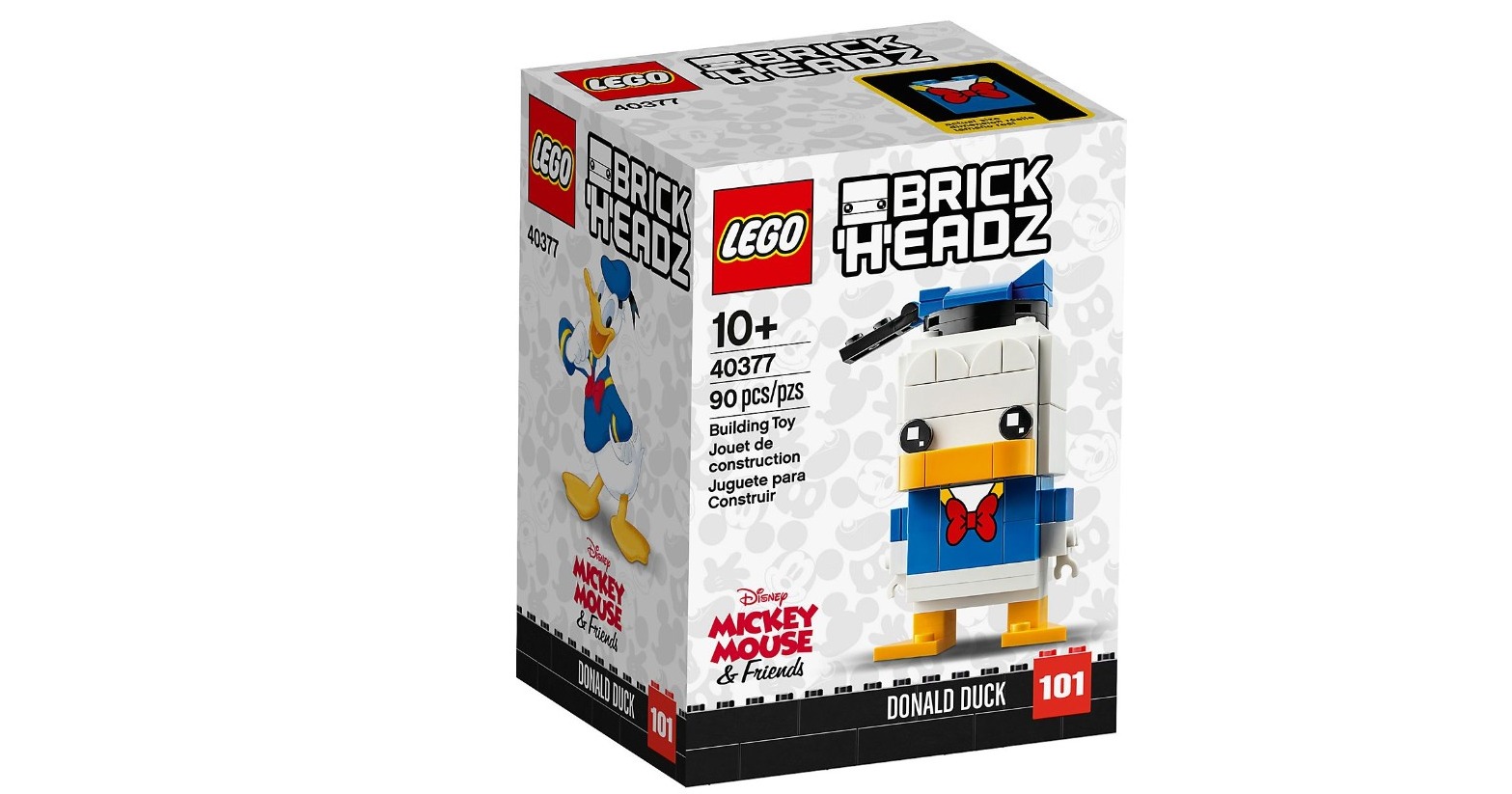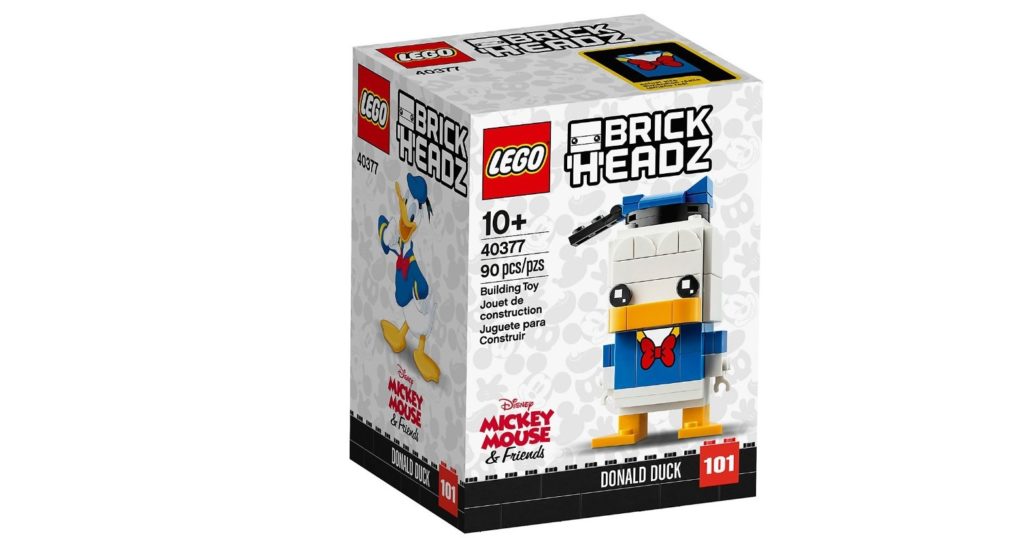 There's a number of great stocking stuffers from Disney, Marvel and Star Wars on the LEGO site! But I personally love gifting the Brickheads! They're so cute and easy to build. Sometimes we race as a family to see who can build their brickhead the fastest!
There are tons of these on the LEGO site. They're around $10 a piece, though some come in packs of 2 or more.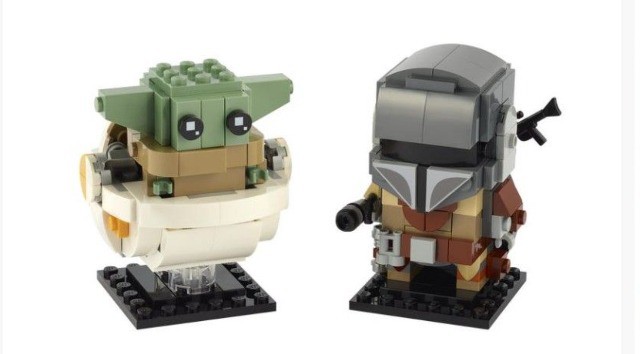 That's all for now! Wow, so many awesome LEGO options for this holiday season. Which ones are your favorites? Let us know in the comments below and on Facebook!
-Rebecca W Davis
Are you planning a vacation? Reach out to our trusted travel agency sponsor Authorized Disney Vacation Planner
Mouse Class Travel
!